Peanut Butter Cookies
One of my favorite recipes and one the kids will love is my Peanut Butter Cookies.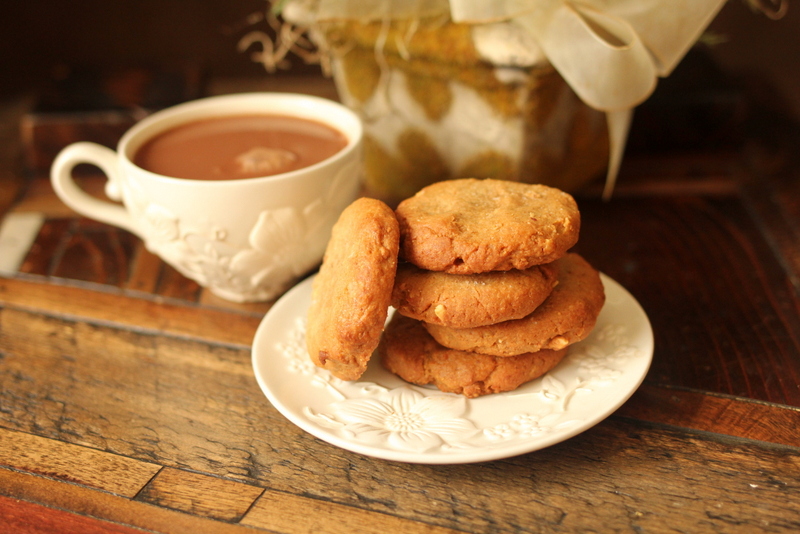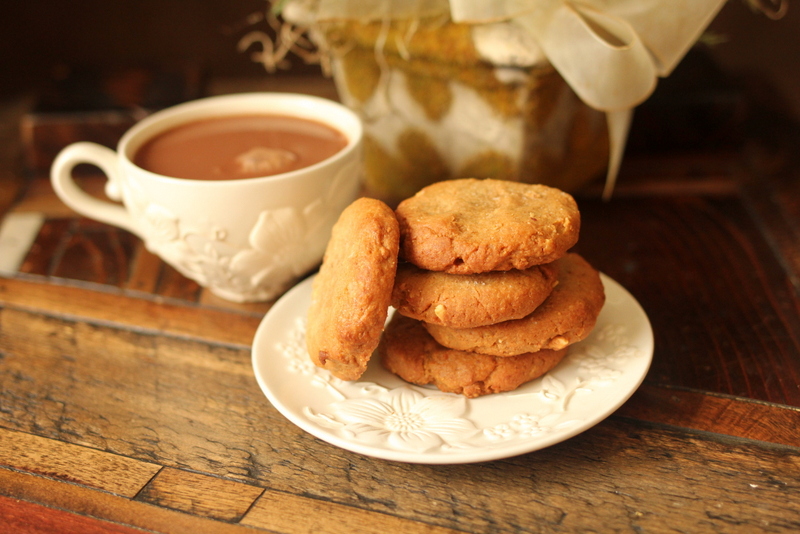 Peanut Butter Cookies
1/2 cup butter or coconut oil
1/2 cup natural peanut butter
1/2 cup Swerve confectioners)
1 tsp stevia glycerite
1 tsp vanilla extract
1 egg
1 tsp baking soda
1 cup peanut flour
1/4 tsp Celtic sea salt
1/2 cup chopped salted peanuts (optional)
Preheat oven to 325 degrees F. Cream the butter, peanut butter, natural sweetener, and vanilla together. Blend for 3 minutes. Add in the egg and mix well. Sift the baking soda, peanut flour, and salt together. Slowly add the peanut flour mixture to the butter mixture. Stir well to combine. Stir in the chopped nuts (if using).
Take off 1-inch pieces of the dough, roll into a ball and place on an un-greased baking sheet. Press tops with fork tines. Bake at 325 degrees F for 10 to 12 minutes or until edges are golden but the center is still soft. Allow cooling for 2 minutes on the sheet then remove to a rack to continue cooling. Serves 24
NUTRITIONAL COMPARISON: per serving
Using white flour and sugar = 120 calories, 13.2 carbs, 0.5g fiber
Using peanut flour and Stevia = 86 Calories, 2.4 carbs, 0.8g fiber
Another great testimonial about this lifestyle.  
"Good morning Maria, I had to share some exciting news with you! This morning I weighed myself like I always so and for the first time in over three years, I weighed UNDER 200lbs. 199!!! It's been three and a half weeks since I started eating your way and reading your metabolism book. I just got your assessment over the weekend and finally just got all the supplements in the mail yesterday. I have lost 24lbs in 3.5 weeks but most of all I feel incredible and have a healthy happy relationship with food that I have never had before. I know this is just the beginning, but I had to share my milestone with you! I had many days before I found you that I thought I would NEVER weigh under 200 again. You have given me hope and empowered me to take back my health. Thank you!! With my warmest regards, Shauna"
Click HERE to get your 30-day meal plans and start your transformation!
Testimony of the Day
This testimony is from one of the Webinar class participants from my Maximize Your Metabolism class from last Sunday night:
"Thank you, thank you, thank you!  My first suggestion was going to be to have these (classes) more often, but I saw this morning you have another one on the 13th and I am already signed up!  Yeah! 
Also, I know you are busy, but I wanted to tell you really quickly that you have been a miracle in my life. I will spare you the details, but after two weeks of following the meal and supplement plan you provided for me I am a new person!  One day you diagnosed my issues that doctors couldn't figure out over the last 20 years.  Who knew my issues were hormone-related?!  For the first time in years, I finally feel balanced and happy.  I can never thank you enough.  I have been telling all of my family and friends about you. 
The webinar last night gave me that little boost of encouragement to continue with your plan.  It was just what I needed. I have devoured all of your books (multiple times) and I am looking forward to your new one.  There is something about hearing you live though that really gives me that extra boost. 
Thank you for being such a blessing (and answer to prayer) in my life! – Cami"