Chocolate Pudding
Here is a recipe for a chocolate pudding your kids would absolutely love.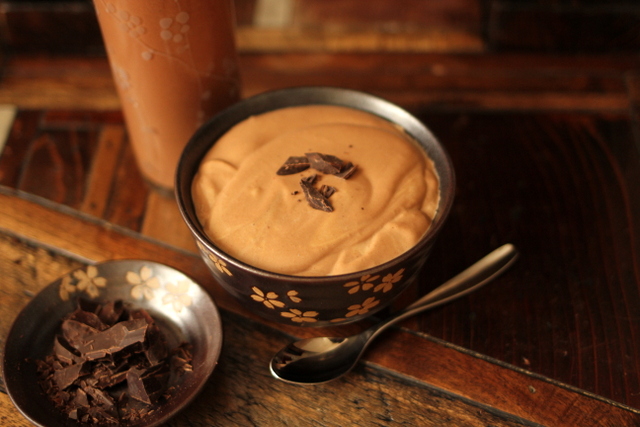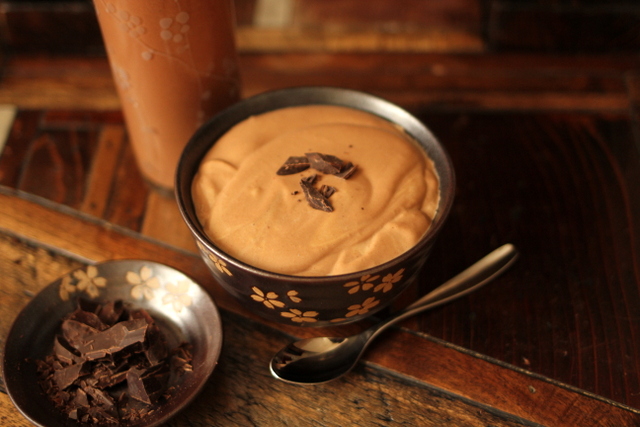 "HEALTHIFIED" CHOCOLATE PUDDING
3 avocados (or 3 cups cottage cheese)
6 TBS cocoa powder
½ cup chocolate unsweetened almond milk or coconut milk
¼ cup Swerve confectioners
Optional: chopped pieces of ChocoPerfection Bar
Whip the almond or coconut milk and the sweetener in a mixing bowl. Peel and pit the avocados. Blend the avocados (or cottage cheese) and cocoa powder in a blender until smooth. Fold the chocolate avocado mix into the coconut and enjoy! Top with pieces of chocolate if desired. Makes 6 servings.
NUTRITIONAL COMPARISON (per serving)
Hunt's Pudding = 150 calories, 5g BAD FATS, 2g protein, 23g carbs, 0 fiber
"Healthified" Avocado Pudding = 173 calories, 15 g GOOD fat, 3g protein, 11 carbs, 8.3g fiber
"Healthified" Cottage Cheese Pudding = 114 calories, 3g fat, 17g protein, 7 carbs, 2g fiber
If you would like to help out a small family, rather than large business, I am happy to announce that you can now get my books as a high-quality ebook that works on any platform. This is an ebook format that works on any computer or mobile device. It is a beautiful pdf that has all the full-color pages and layouts as the printed books with a click-able table of contents and searching capabilities. This is extremely useful when trying to find a recipe. These books are much higher quality than the ebook platforms (kindle, apple). Plus, most of the profits don't go to Amazon or apple! Just go here to get your copy!
Click HERE or select "My Books" above to get your copy now!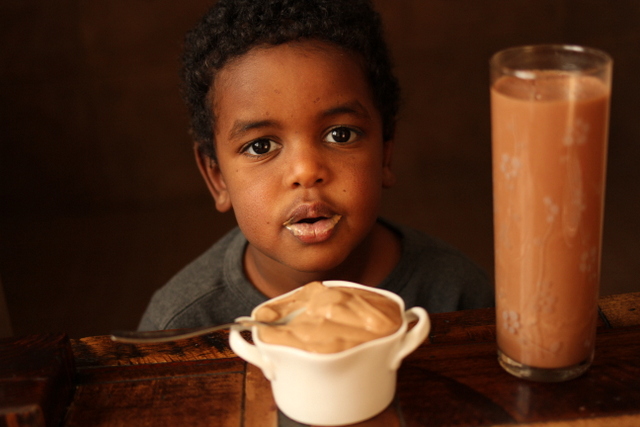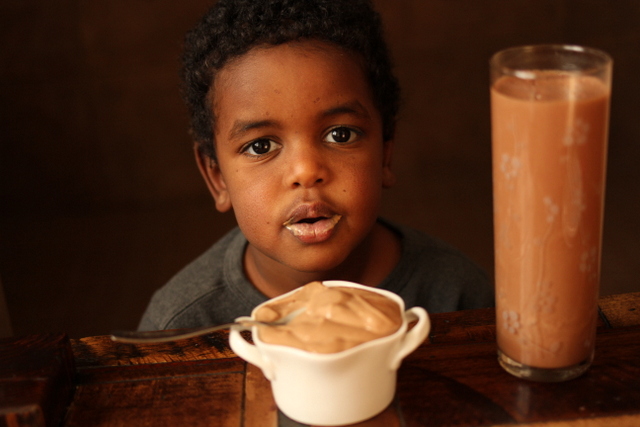 Testimony of the Day
"Hi Maria, I had to show you my before and afters. My son had his 1 yr old photo shoot in the middle of August. I went ketogenic in the middle of October. We just had a new photo shoot for Christmas done three months into my new lifestyle. I am down 35lbs, almost 4 pant sizes and I feel amazing. Better yet your information in both your books and your blog, not to mention all the wonderful recipes in your cookbooks have given me so much confidence. I am not guilt-ridden every time I eat. On top of everything else, I have introduced six women to the "healthified" way. Now they are seeing success with all the info you provide too. I know I have already thanked you once. But I just have to thank you again. With the end of 2013 coming up quickly you are one of the best things that has happened to me this year. So thanks again and I love you new keto-adapted book. It's the best by far.
Thank you for all you do for your clients and thank you for everything you have done for me!"  – Shauna
To get started on your transformation, click HERE.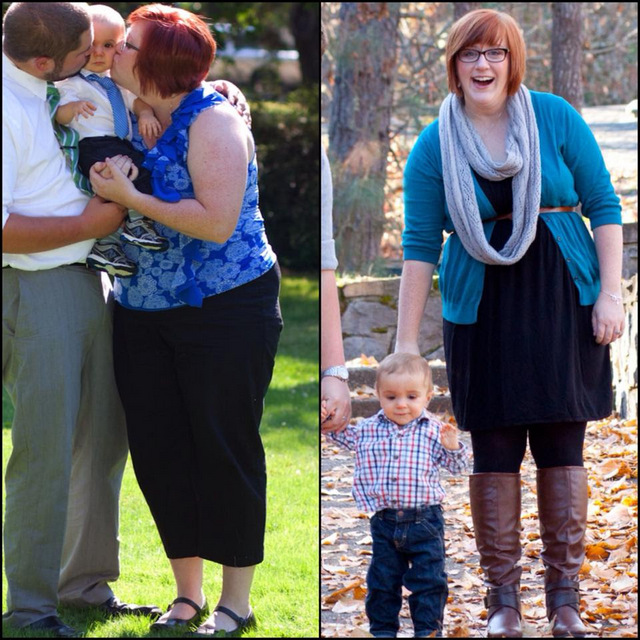 POTASSIUM and Low Carb Diets
If you don't want to lose lean muscle, pay attention here! Since you lose a lot of sodium through the diuretic effect (loss of water retention) of a low-carb diet, you will eventually lose a lot of potassium as well. Keeping your potassium levels up helps to safeguard your lean muscle mass during weight loss. Also, just as with sodium, adequate potassium levels prevent cramping and fatigue. A deficiency in potassium causes low energy, heavy legs, salt cravings, and dizziness, and you may cry easily. Causes of low potassium would be dehydration from having diarrhea, sweating, and low-carb diets that are not well formulated.
Keeping your sodium as well as your magnesium intake up will help preserve your potassium levels. I often teach nutrition classes, and at the end of each class, I answer questions that participants ask. One question I had was, "How do you recommend getting potassium if you don't recommend eating bananas or potatoes (especially if someone has high blood pressure)?"
I think it is interesting that doctors often recommend bananas and potatoes to their patients when they have high blood pressure. Sure they are going to recommend those things: they taste great, and people love them. But in reality, those two foods are causing the problem, not fixing it! Aside from that, there are foods that are much higher in potassium than the insulin-increasing banana and potato.
Dried herbs have a lot more potassium without any of the sugar or starch. And in second place is the avocado!
My top choices for potassium are:
#1: Dried Herbs: Dried Chervil, Parsley, Basil, Dill, Tarragon, Ground Turmeric, Saffron, and Oregano!
#2: Avocados
#3: Paprika and Red Chili Powder
#4: Cocoa Powder and Chocolate Dark chocolate (ChocoPerfection dark chocolate!)
#5: Nuts: Almonds, Hazelnuts, Pine nuts, Coconuts and Walnuts.
#6: Seeds (Pumpkin, Squash, Sunflower, and Flax)
#7: Fish (Pompano, Salmon, Halibut, Tuna)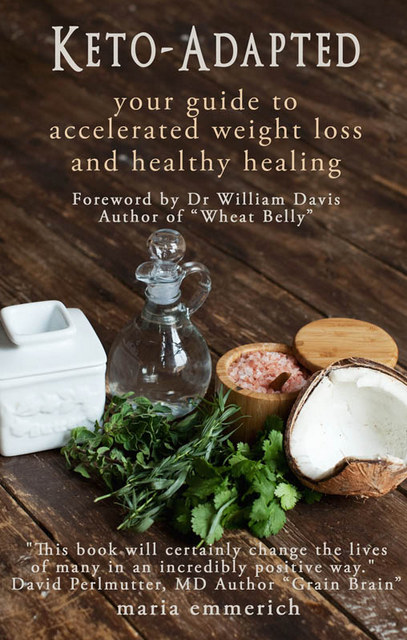 If you would like to read more on how to become keto-adapted with a "well-formulated" diet, check out my book Keto-Adapted.
Click HERE to get a limited edition of the Hard Cover.
Click HERE to get a soft cover.
Thank you all for your love and support!