1 Calorie Jelly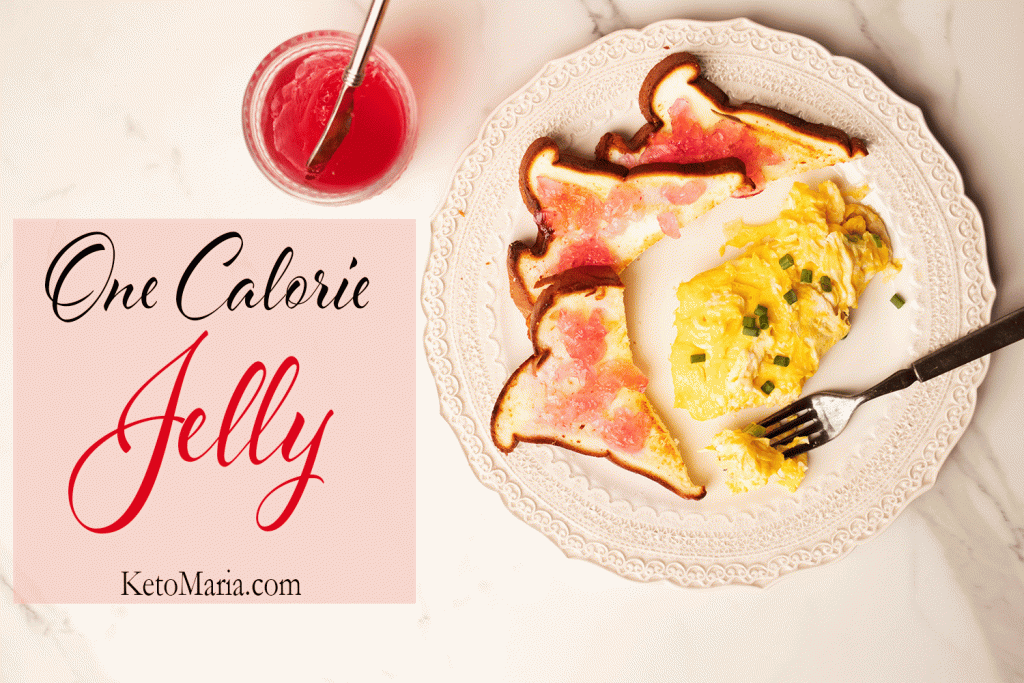 I know this may sound weird, but I LOVE toasting my protein sparing bread and putting scrambled eggs on it with my protein sparing one calorie jelly.
There is a very popular zero calorie jelly called Walden Farms which is a quite popular keto jelly. That brand doesn't have the best healthiest ingredients which is why I wanted to write a sugar free jelly that would also fit into your protein sparing lifestyle. My 1 Calorie Jelly is like Walden Farms sugar free jelly but healthier!
TIPS FOR MAKING 1 CALORIE JELLY
If your protein sparing 1 calorie jelly ends up to be too thick, reheat the mixture until the jelly is liquid and add a few tablespoons of water before chilling it. If the sugar free jelly is too thin, reheat the mixture until the jelly is liquid and add 1/2 teaspoon more of gelatin before chilling it.

HOW TO MAKE SUGAR FREE 1 CALORIE JELLY
To make my 1 calorie jelly, I used EVERLY DRINK MIX! 
Everly is a drink mix that makes a tasty drink but I also love to make healthy recipes like my jelly with it!
Everly has 2 different types of drink mixes. One is called Belly Health and has l-glutamine as well and it loaded with probiotics (2 billion!)
I also LOVE Everly's Hydration line that is FILLED with electrolytes!
Adding in Everly Hydration is extremely helpful when you begin the ketogenic diet because it will help you combat low energy, low moods, constipation and headaches.
FLAVORS OF ONE CALORIE JELLY
Everly has delicious flavors that work great for making one calorie jelly!
They have grape, pomegranate berry, peach mango and fruit punch. Feel free to make whatever flavor of sugar free jelly you prefer! They are all delicious! My favorite is Peach Mango! But all the jelly flavors are awesome so get all the flavors to try!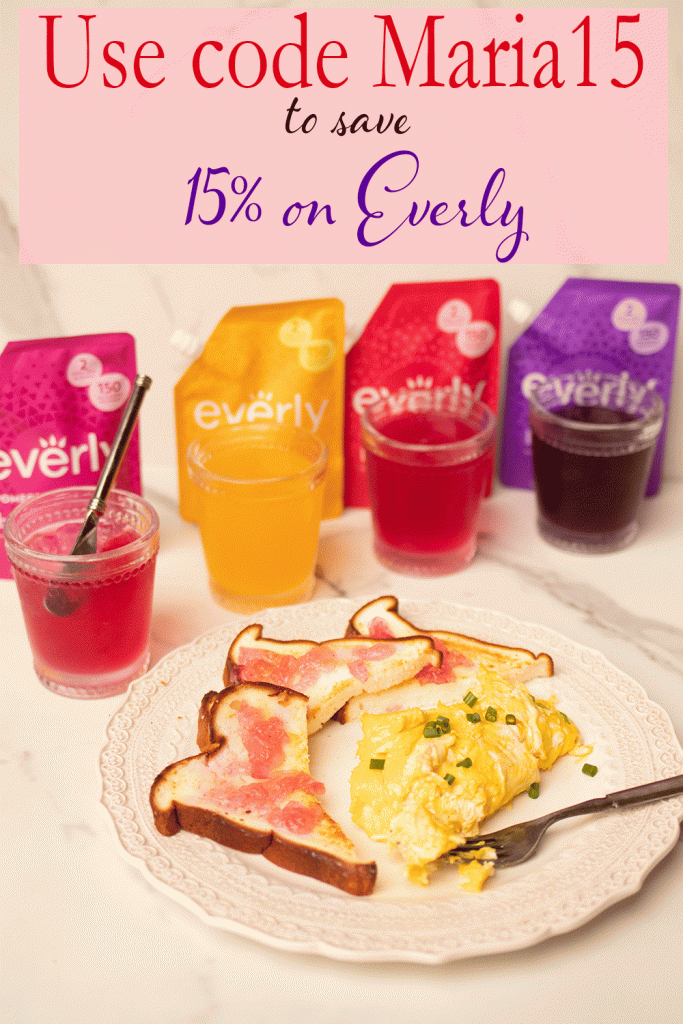 1 Calorie Jelly
Ingredients
¾ cup water
½ tablespoon EVERLY DRINK MIX (any flavor)
1 teaspoon gelatin
⅛ teaspoon Redmond real salt
Instructions
Place ¾ cup water in a small pot or heat-safe cup. Sift in the gelatin. Bring the mixture to a simmer (or place the cup in the microwave for 1 minute).
Add the EVERLY and salt. Taste and adjust sweetness to your liking.
Place in the fridge for at least 8 hours to set. The jelly will thicken as it cools. If the mixture gets too thick, heat in a saucepan or microwave until the jelly turns to liquid. Add a few more tablespoons water. Stir well and cool to thicken.
Serve with protein sparing bread!
Notes
Nutritional Information:
1 calories, 0.1g fat, 1g protein, 1g carbs, 1g fiber
P:E Ratio 10.0
TESTIMONY OF THE DAY
Doesn't Jess look AMAZING??? I am SO proud of her
"When I dropped my son off at college in August vs when he came home this weekend.

Best part is, this wasn't a 9 month transformation.

My journey didn't actually begin until February 20th…the day I had my first phone consultation with Maria Emmerich!

Not even 3 months in and my progress is amazing!

Still going" Jess
Most people I consult are doing keto totally wrong. Get fast results with the my Mind-blowing Keto School!