No-Churn Blue Moon Ice Cream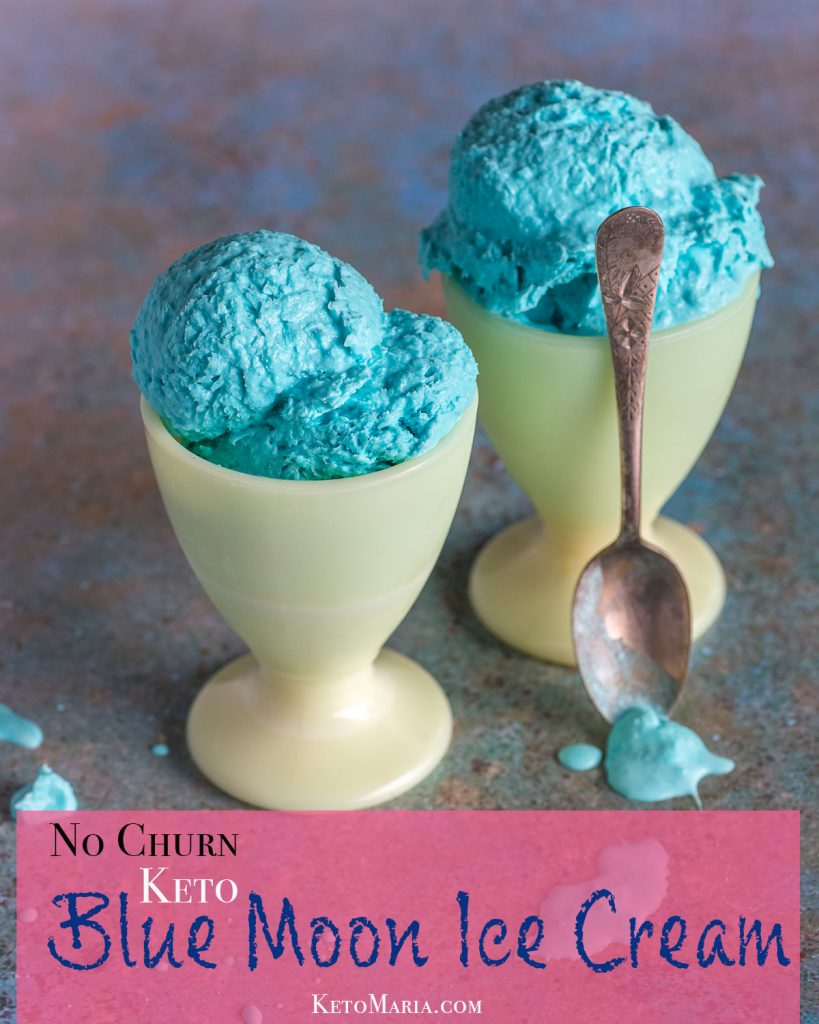 Have you ever had Blue Moon Ice Cream? Or is it a midwestern ice cream?
When I was a little girl I adored going to our little town of Medford Wisconsin and enjoying the 4th of July events along a cute river. Every year I would get a huge cone filled with Blue Moon Ice Cream. The Fourth of July was the only time I could get Blue Moon Ice Cream so on that day I savored every bite!
I had no idea what was in the delicious flavor of Blue Moon Ice Cream. It may have been the bright blue color that attracted me to the flavor, as well as the fact that my mom thought the flavor was disturbing and told me not to order it; so I did. Even at a young age, I would do the opposite of what I was told to do!
HOW TO MAKE NO-CHURN BLUE MOON ICE CREAM
To make my no-churn keto ice cream, I used Further Food gelatin. Gelatin helps make a soft keto ice cream with a great texture!
I always stock my pantry with Further Food gelatin and collagen! They have so many different flavors of collagen that really make my recipes extra delicious! I seriously use Further Food in most of my recipes!
My container of Further Food gelatin is so huge, I can make gallons of my healthy no-churn keto blue moon ice cream with it!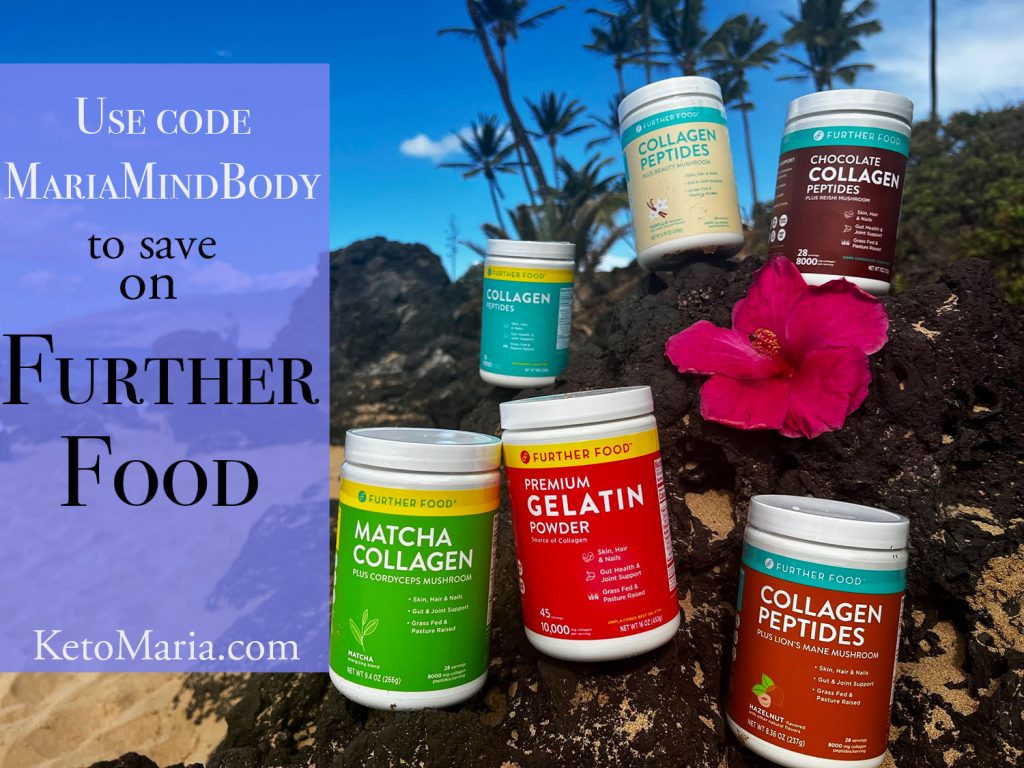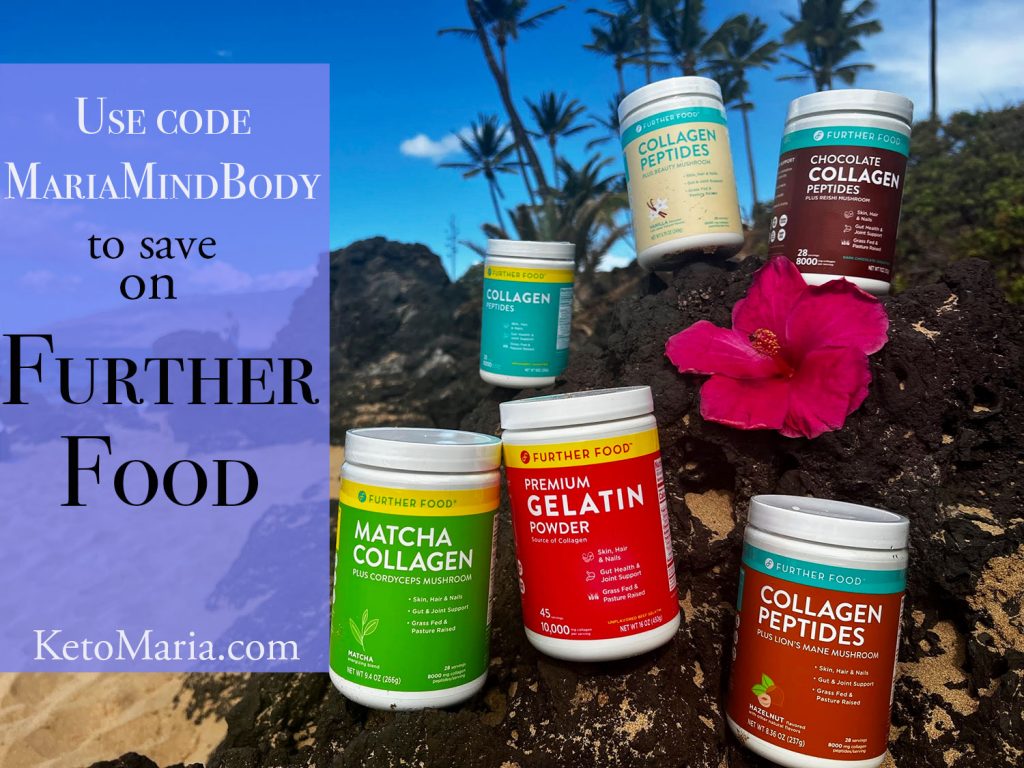 No-Churn Blue Moon Ice Cream
Equipment
Ingredients
1 1/2

cups

heavy cream

2/3

cup

powdered allulose

1/2

cup

unsweetened coconut milk/almond milk

(or more heavy cream)

1/2

tablespoon

Further Food gelatin

(keeps ice cream soft)

1/2

teaspoon

lemon extract

1/2

teaspoon

raspberry extract

1/2

teaspoon

vanilla extract

1/4

teaspoon

almond extract

1/4

teaspoon

Redmond Real salt

1/4

teaspoon

baking soda
OPTIONAL:
Blue Spirulina for natural blue coloring
Instructions
Pour the cream into a blender, or put it in a large bowl and use an immersion blender, and blend until stiff peaks form.(Alternatively, you can whip the cream in a chilled bowl with a chilled hand mixer.) Transfer to a large bowl, if needed.

Place the allulose, coconut milk, gelatin, extracts, salt, baking soda, and food coloring, if using, in another bowl and stir well. Gently fold the almond milk mixture into the whipped cream. Taste and adjust the sweetness to your liking. Place in the freezer to chill for at least 2 hours.

Store in an airtight container in the freezer for up to a month.
Nutrition
Calories:
155.1
|
Fat:
17.1
g
|
Protein:
1.3
g
|
Carbohydrates:
1.3
g
|
Fiber:
0
g
|
P:E Ratio:
0.1
TESTIMONY OF THE DAY
Doesn't Michele look AMAZING??? She lost 70 pounds in ONLY 6 months! I'm SO proud of her!
"After a cruise, and trying to avoid pictures, I made the decision to go back to eating Keto, the Maria Emmerich way. I lost 70 lbs. in 6 months!!!

I feel amazing and I'm still slowly losing more. I will never go back to eating any other way. Thank you Maria and Craig!! You're amazing!" Michele
Most people I consult are doing keto totally wrong. Get fast results with the my Mind-blowing Keto School!