NO-BAKE RHUBARB CRISP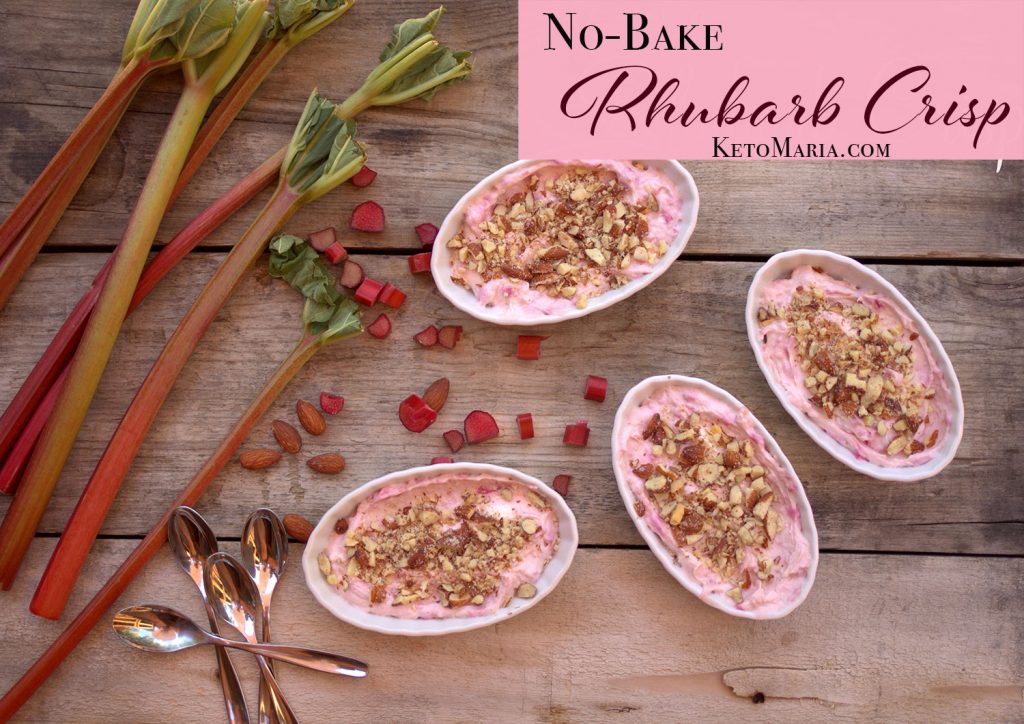 Spring means Rhubarb time!!!!
I love Rhubarb and I love making my NO BAKE Rhubarb Crisp! Prefect easy Spring dessert! The rhubarb naturally makes it this beautiful pink color!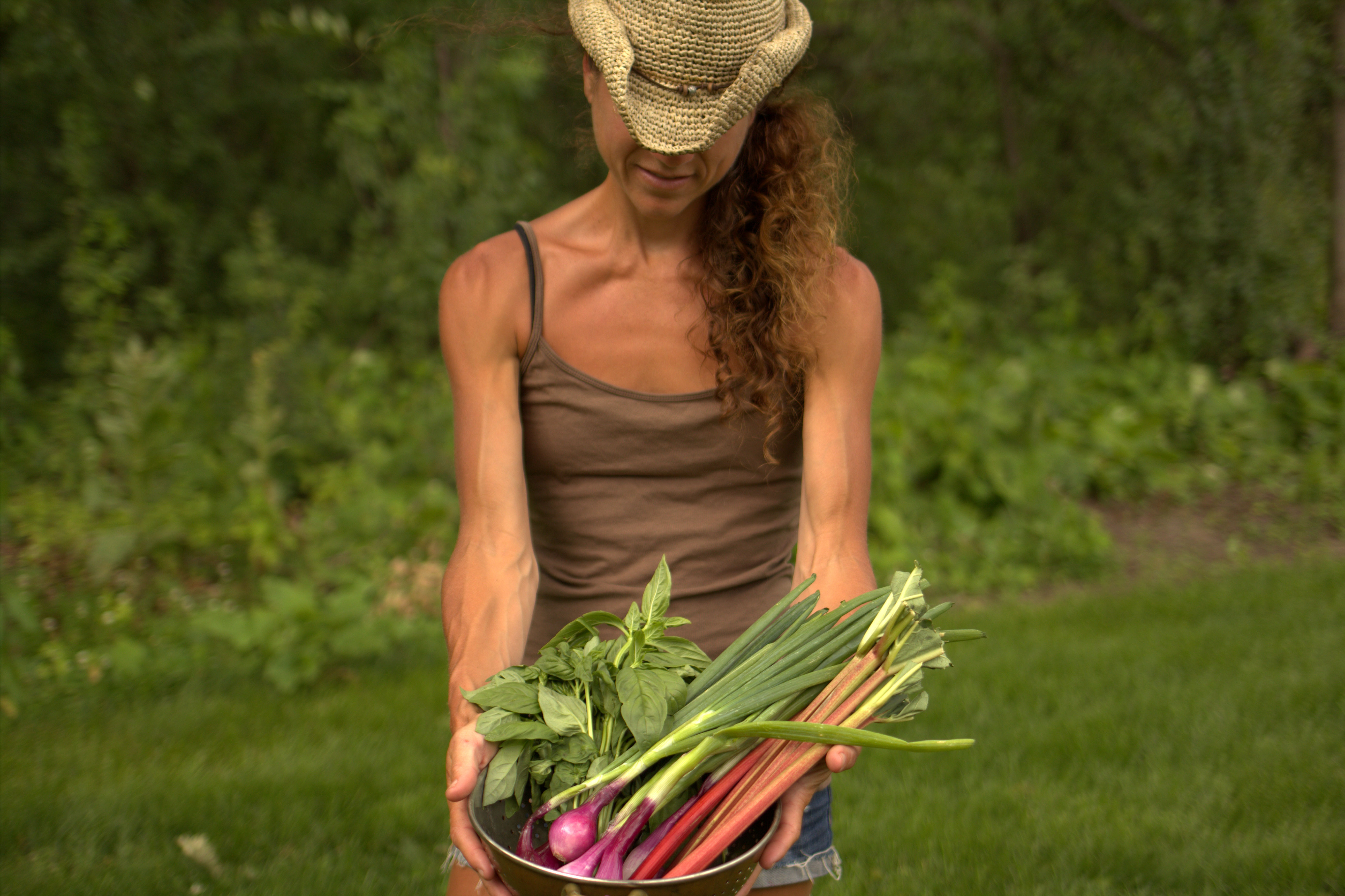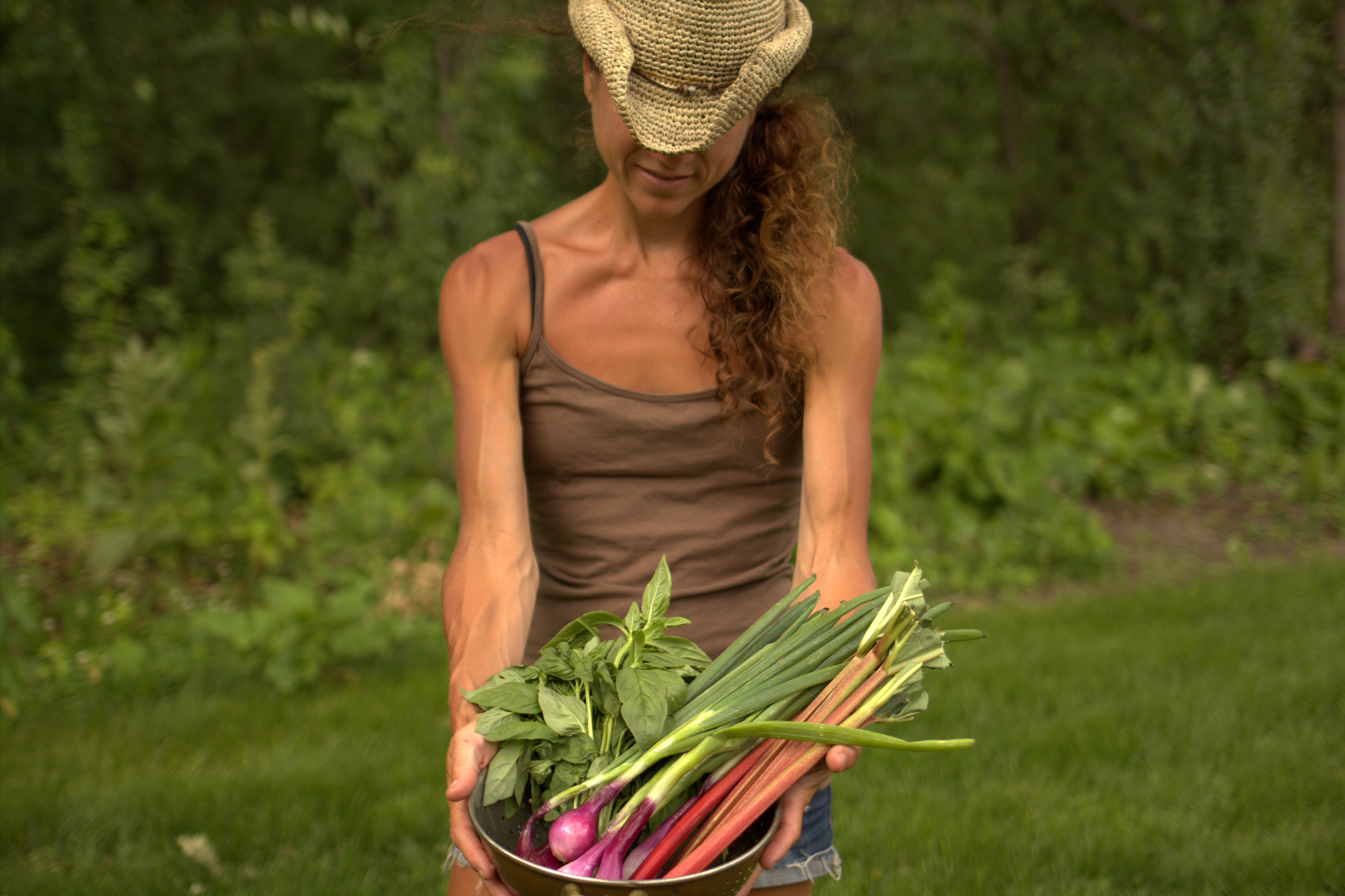 The day I harvested this rhubarb it was 98 degrees out and very humid! I was craving my rhubarb crisp recipe but I knew it was not a good idea to turn on my oven.
I thought about freezing the rhubarb for those cold winter days I crave the tart taste of rhubarb but I decided to create a no-bake rhubarb crisp instead!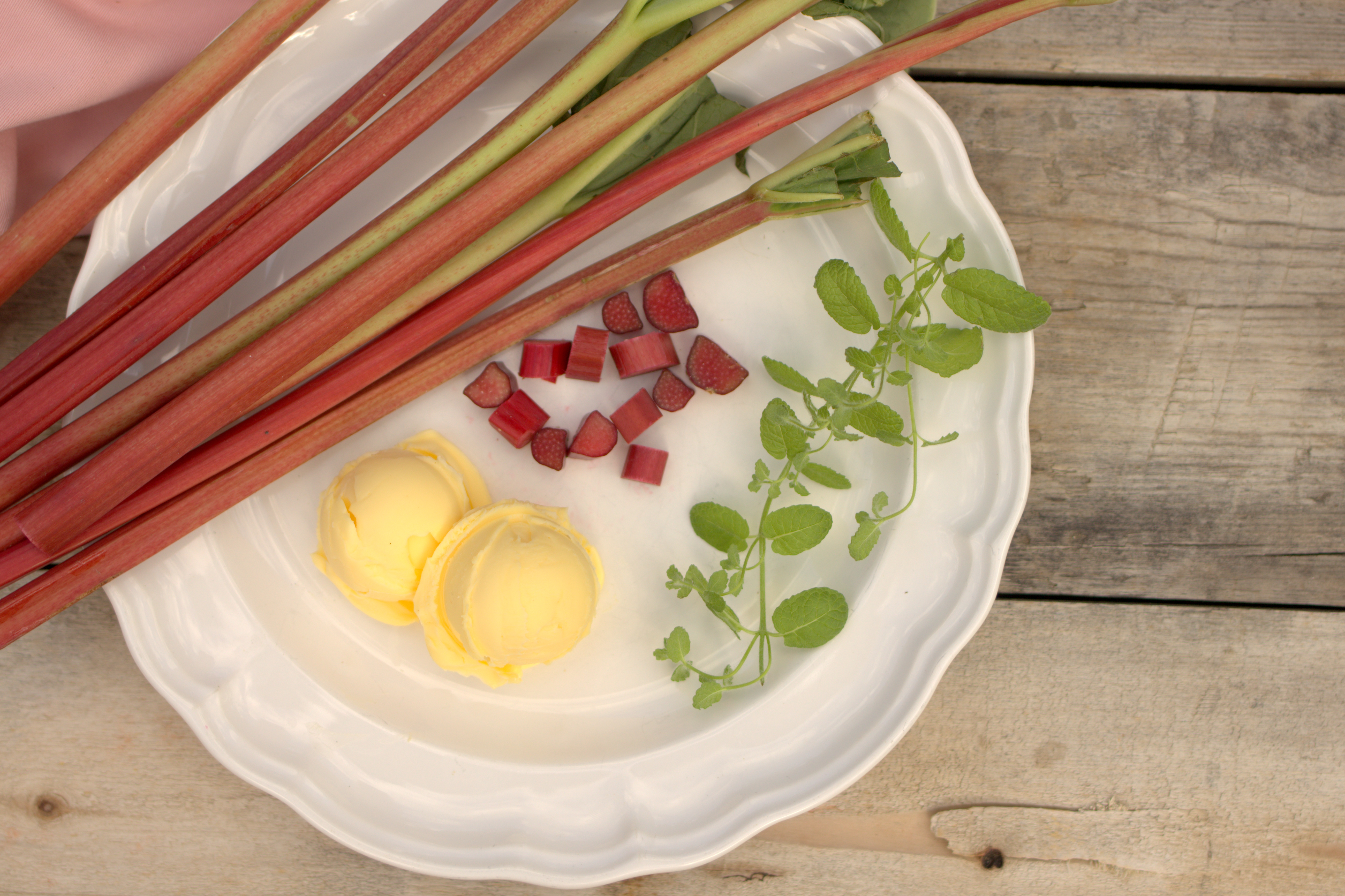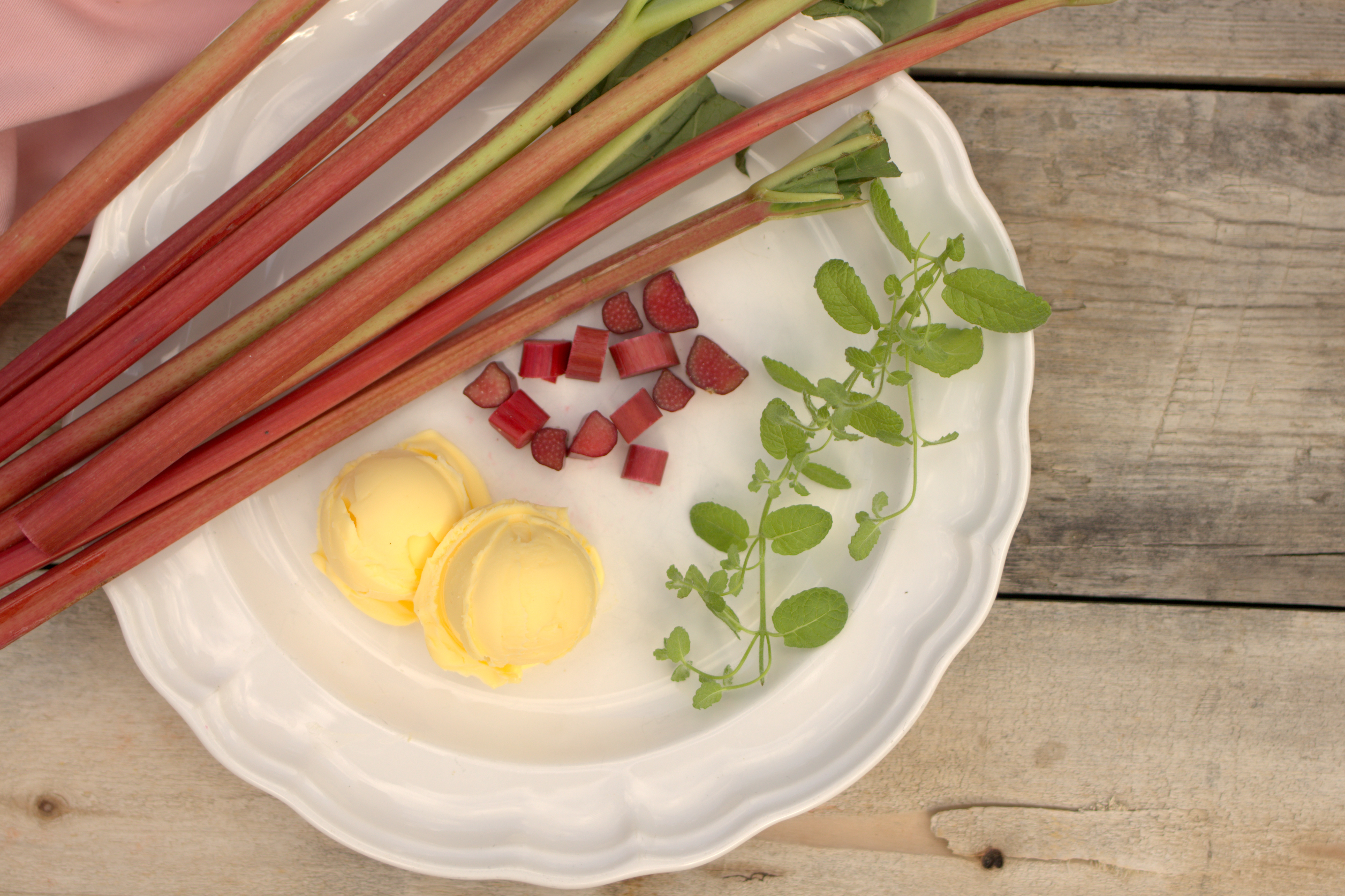 No-Bake Rhubarb Crisp
Egg Free Dairy Free Option
Ingredients
⅔ cup diced rhubarb
1 (8) ounce package cream cheese (softened) (or Kite Hill Dairy Free cream cheese if dairy free)
¼ cup unsweetened cashew/almond milk
⅓ cup Swerve confectioners, or more to desired sweetness
⅛ teaspoon fine grain sea salt
1 teaspoon strawberry extract, or vanilla extract
½ cup crushed almonds
Instructions
Place the rhubarb in a heat-safe bowl and microwave for 2 minutes or until soft. Add cream cheese, cashew milk, natural sweetener, salt and extract to the bowl and stir well to combine so there are no clumps.
Place into 4 ramekins and smooth the top. Place in the fridge to chill for at least 20 minutes. Just before serving, Divide the crushed nuts over each ramekin and serve.
Notes
Nutritional Information:
273 calories, 26g fat, 7g protein, 5g carbs, 1.9g fiber
84% fat, 9% protein, 7% carbs
TESTIMONY OF THE DAY
"Well, I didn't expect to feel emotional over this but here we are!
In two years, I have gotten sober, lost a baby, had a beautiful daughter who was in the NICU for the first 2 months of her life, and stopped taking care of myself due to pandemic life. 3 months ago I decided it was enough, and thanks to the delicious recipes and unwavering guidance of Maria Emmerich my life has changed.
I go for a walk every day with my daughter, I eat foods I love, and the PTSD and anxiety I have lived with since a serious accident in my early 20's has become much more manageable. I am grateful!" Helen 
Most people I consult are doing keto totally wrong. Get fast results with the my Mind-blowing Keto School!