LOW CARB STUFFING
Thanksgiving was never the same for me after my grandpa Vince died on Thanksgiving morning. He survived his first heart attack at age 32, but with the diet that his doctor recommended it is no wonder his heart never healed.  He eventually required heart surgery at age 45, then another one at age 52. At that point, the doctors gave him 5 years to live; he made it 9 and died at age 61 on Thanksgiving morning. He was given nutrition advice from his doctor to never eat eggs, butter, or saturated fat.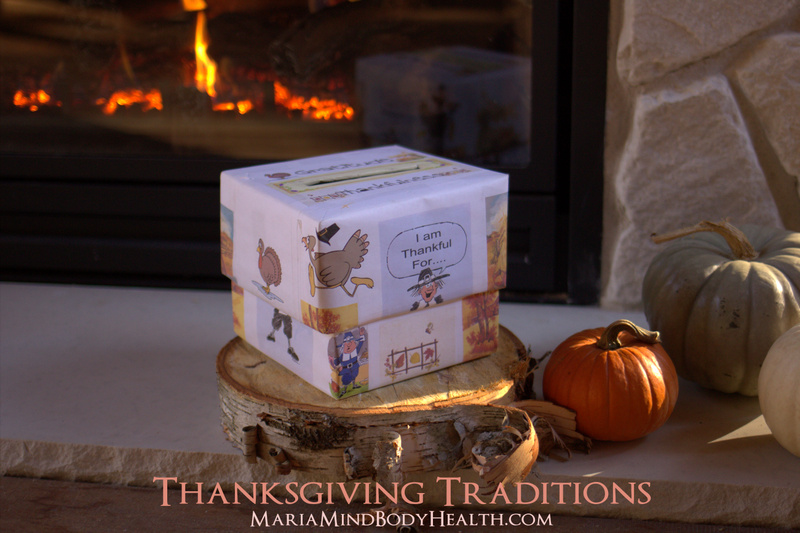 Thanksgiving was always my favorite holiday and still kind of is. I love that it isn't about presents. It is about family, love, and food. It is about slowing down and cooking real food with the ones you love.
The year Craig was out of a job and our adoption was on hold, many days Craig and I struggled to put on a smiling face. Craig decided to emphasize just what Thanksgiving is about and made the "Thanksgiving Box." At our family gatherings, we often sit around and visit for a few hours before eating. We set out the Thanksgiving Box with strips of paper and have everyone write what they are thankful for on the paper without writing their name on it. I like that we have a few hours before dinner because my siblings and family really seemed to take the time to think about the past year and why they are than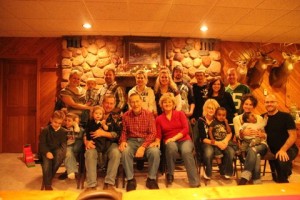 kful.
We all gather around my mom's kitchen island and fill up our plates (buffet-style) then take a seat at the large kitchen table. After we indulge in the amazing meal Craig picks one strip of paper out at a time to read words of thankfulness. The fun part is we then have to guess who wrote each one. Many times the most meaningful words come from someone who you wouldn't guess.
After a few years of doing this, my mom brought out past years of what people wrote. My other grandpa Jerry who is now past had some really cute meaningful words that brought tears to our eyes.
This year, I am thankful for so many things and one of them is you. Yes, you… when times were tough and it was hard to wake up in the morning, I had this blog to keep me going. It was my reason to wake up.
I want to wish you a very Happy Thanksgiving from my family to yours!

"HEALTHIFIED" GARLIC BREAD
6 eggs, separated
1 tsp cream of tartar
1/2 cup unflavored egg white or whey protein
1 garlic clove (or powder)
Separate the eggs, and whip the whites with the cream of tartar for a few minutes until VERY stiff. Very slowly add in whey protein (or egg white protein). Fold the reserved yolks and seasonings to the whipped whites. Grease a bread pan very well. Spoon the mixture into the pan and smooth the top with a spatula. Bake at 325 degrees F for 30 minutes until lightly browned. Cool completely before cutting. Cut into 12 pieces. I also spread a little butter on each piece and rubbed with garlic cloves ( if not dairy sensitive sprinkle with Parmesan cheese). I tossed it back into the oven on a broiler for 3 minutes until the butter was bubbly and lightly browned. Serves 12.
NUTRITIONAL COMPARISON:
Pepperidge Farm Garlic Bread = 170 Calories, 7g fat, 4g protein, 24g carbs, 2g fiber
"Healthified" Garlic Bread = 43 calories, 2g fat, 5.6g protein, 1g carb, 0g fiber
NOTE: Whipping the white properly is tricky, do not under whip or this won't turn out.
STUFFING:
1/4 cup onion, chopped
8 oz mushrooms, sliced
3 stalks celery, chopped
1/4 cup butter or coconut oil
1/2 tsp rosemary
1/2 tsp poultry seasoning
1 cup chicken broth
1 tsp Celtic sea salt
1/2 tsp pepper
2 eggs, beaten
1 batch of Protein Bread (from above)
OPTIONAL: cooked diced bacon, sausage, and drippings
Preheat the oven to 325 degrees F. Sauté the celery, onion, and mushrooms in butter and spices until tender and translucent. Cut up the protein bread into small 1 centimeter cubes. Place the protein bread cubes in the pan with the vegetable mixture. Add the broth and mix well (you can add more if desired). Season to taste with salt and pepper. Stir in the egg. Bake, covered, in a greased 1 1/2 to 2-quarts casserole for 35-40 minutes. Uncover and bake for 5-10 more minutes until golden brown on the top. Makes 12 servings.
NUTRITIONAL COMPARISON (per serving)
Traditional Stuffing = 179 calories, 8.8g fat, 2.9g protein, 22 carbs, 2g fiber
"Healthified" Stuffing = 95 calories, 7.5g fat, 5.2g protein, 2.2 carbs, 0 fiber
Testimony of the Day
"Hi Maria, You have been helping me get my life back by getting healthy. My main request was to help me get pregnant. Since starting your way less than 3 months ago I have lost 31 pounds and am off all my autoimmune disease medications. And today, I can tell you that I found out I am expecting. I am only a few weeks along and so I can't share with everyone yet but I owe you my gratitude. After a year-long emotional journey, your way restored my body back to health." Carrie
Get started on your path to health today with the recently improved 30-day accelerated package! Now every day has calculations for percent of fat/protein/carbs. It has never been easier to follow the keto-adapted lifestyle.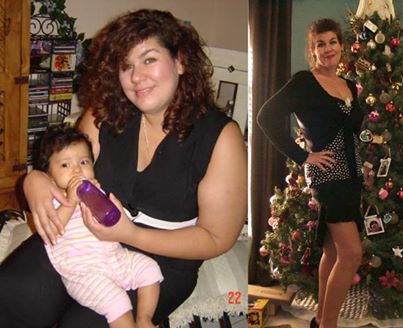 "This last year I lost 65 pounds (following low carb-keto genic dieting, ) that I had diligently carried around with me since before I had adopted my two little girls, about 8-10 years.  The yo-yo dieting was rough and enough was enough!  Other than pre-menopausal symptoms, I had not really suffered from any ailments to speak of, but losing the weight has definitely helped me boost my self-confidence and regain vigor again.  My skin is the best that it has ever been!  I am so very grateful that I have found Maria's site, and I am continually blessed when I read of other success stories and how ketogenic dieting has changed so many people's lives and health for the better.  I look forward to taking the last 10-15 vanity pounds off the Maria way, and indulging all her yummy recipes! And dare say it, take up yoga on a regular basis! I posted one before and 2 most recent pictures from this year-end. Blessings to all!"