Testimony of the Day
"I found Maria in April of 2012, in my 2nd semester of graduate school. Which was when the photo of my before picture was taken. My mom had sent me a link to her blog and I immediately started trying her recipes.
Shortly after, I decided to take her health assessment and started a diet plan and supplements she had suggested. Before the Maria Way I was eating over 100+ grams of carbohydrates a day and who knows how much sugar. I was experiencing intense hungry and mood swings when my blood sugar would drop between meals. Less than a week eating the Maria way and I longer had fluctuations in my blood sugar and as a result I could think clearer! But then the stress of graduate school kicked in and I began returning to my old eating habits. In January of 2013 I attempted to start eating the Maria Way again and even joined a gym.
I've lost 25 pounds since January and with my upcoming wedding I am working hard to meet my weight lost goals. I still struggle sticking to the diet on the weekends but I hope to update Maria with my after photo this spring!" -Emily
To get the results like Emily, click here to get started. A year from now you will thank yourself!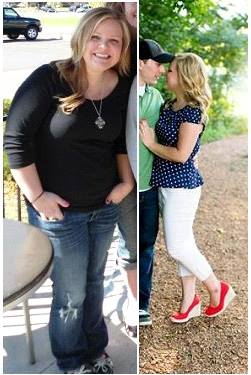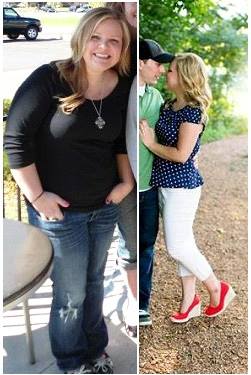 Low Carb Pumpkin Cake

I truly can't believe Kai turns 3. It is crazy how it can feel like yesterday that I first held him in Ethiopia yet it feels like we have always been together. This collage of photos shows you just how close I am to this little guy. In the bottom left corner photo you can see how I would have to hold his hand in the car ride home or he would cry. I couldn't even cook in the kitchen without holding him, which sure made some of my recipe writing difficult, but I wouldn't give it up for the world. I actually really really miss carrying him around in my sling.
Kai has always been quite attached to me. He would cry when anyone else tried to hold him, which I secretly loved. He was a terrible napper at first, but I think he just wanted to be with me. As you can see in the middle photos, as long as I was holding him in my baby carrier, he would nap! Little stinker!
Anyway, he is now 3 and is such a funny kid. He is much different than his big brother Micah who is a perfectionist and loves to please people. Kai is definitely the opposite; I ask him to do something and he will do the opposite just to get a reaction from me and then he laughs. You can see how he started at an early age digging in my spice drawer (top left photo). I secretly hide my smile when he defies me; I smile because I was totally that kid. Karma!
I know it sounds really cheesy, but these boys were destined to be our children. We are total soul-mates. Happy birthday Kai!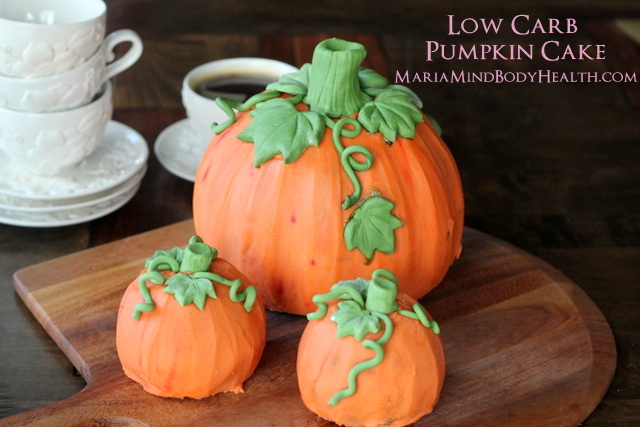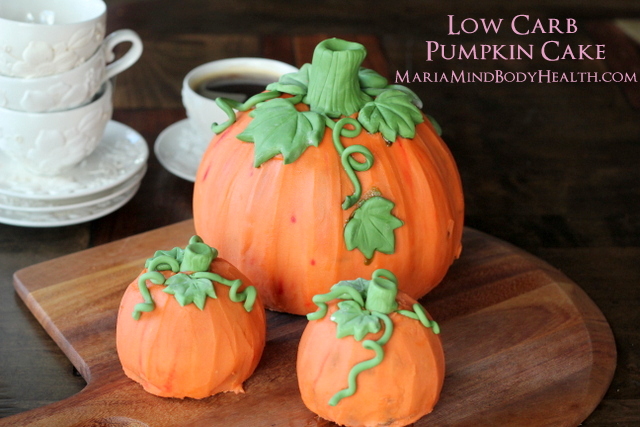 Click HERE to find the cute pumpkin cake molds.
Pumpkin Cake
Ingredients
3 cups blanched almond flour
½ tsp Celtic sea salt
1 tsp baking soda
2 tsp ground cinnamon
1 tsp ground nutmeg
1 tsp ground ginger
¼ tsp ground cloves
¼ cup Coconut Oil or butter
1 cup Swerve (OR 1 cup Erythritol and 1 tsp stevia glycerite)
6 large eggs
2 cups fresh OR canned pumpkin
BROWN BUTTER FROSTING:
1 cup butter
1 (8 oz) package mascarpone or cream cheese
½ cup unsweetened almond milk
¼ cup Swerve confectioners
1 tsp stevia glycerite
Instructions
Preheat oven to 350 degrees F. In a mixing bowl combine almond flour, baking soda, salt, and spices. Mix butter, sweetener, eggs and pumpkin until smooth. Stir wet ingredients into dry. Grease and pour into a pumpkin cake pan. Bake 60-70 minutes, or until a toothpick inserted in the middle comes out clean (you may want to loosely cover with tinfoil so the outside doesn't brown too much). Decorate with brown butter frosting.
To make the Filling: place the butter in a saucepan and heat on high until the butter sizzles and you can see lots of brown (not black) flecks.
Remove from heat and add the mascarpone or cream cheese, almond milk and natural sweetener.
Stir until very smooth. Set aside to cool. This will thicken overnight. Use to decorate cake.
Notes
NUTRITIONAL COMPARISON (per serving)
Traditional Pumpkin Cake = 230 calories, 14g fat, 2g protein, 40g carbs, 1.9g fiber (38.1 effective carbs)
"Healthified" Pumpkin Cake = 191 calories, 14g fat, 7.3g protein, 7.5g carbs, 3.3g fiber (4.2 effective carbs)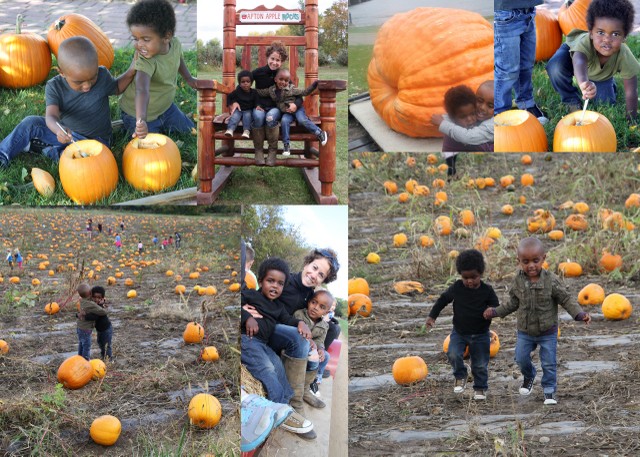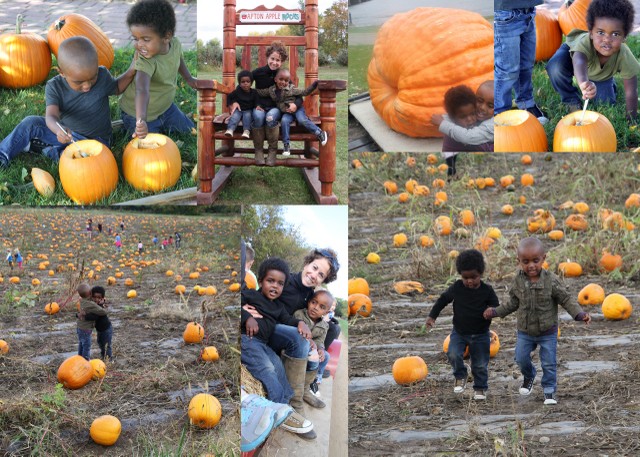 If you would like to help out a small family, rather than large business, I am happy to announce that you can now get my books as a high quality ebook that works on any platform. This is an ebook format that works on any computer or mobile device. It is a beautiful pdf that has all the full color pages and layouts as the printed books with click-able table of contents and searching capabilities. This is extremely useful when trying to find a recipe. These books are much higher quality than the ebook platforms (kindle, apple). Plus, most of the profits don't go to Amazon or apple! Just go here to get your copy!
Click HERE or select "My Books" above to get your copy now!
Book Testimony
"Hi Maria! I owe you a big thank you.  I bought your Nutritious and Delicious book last year.  I read your recipes and thought "oh gee, who could eat this way?"  At the time, I was using oat or spelt flour and convincing myself that it was healthy… except that I was carrying about 45 pounds of extra weight. Since I respect you so much, I decided "Hey, let's listen to Maria" and I stopped all gluten, along with all sugar, about a year ago.  The results have been fabulous.  I lost the 45 pounds and more.  My weight is now the lowest it has been since I was age 25 and went on a 90 day fast (from which I gained back the weight in about 20 days).  Even better, I feel that my lower weight is sustainable, and even better too, I have no intention of ever eating gluten or any sugar ridden gluten alternative instead.  I really wish I would have listened to you sooner." -MaryJo
My cookbook Nutritious and Delicious is only on sale now for only $12.99.  This is the last printing of this book.  Click HERE to get your copy. http://www.amazon.com/Nutritious-Delicious-Maria-Emmerich/dp/0988512416/ref=sr_1_4?m=A51JBC26TWGDE&s=merchant-items&ie=UTF8&qid=1380244819&sr=1-4
Thank you all for your love and support!