Testimony of the Day
"Was diagnosed 8 years ago with what they figure to be life long depression and PTSD. From the first day I was on meds, I looked forward to the day that I would find a way to stop them. Just never wanted the chemicals in my body but had to respect that I needed help and knew no other way to get better.
Then I found Maria. In just a few months have found an inner peace I never knew was possible. Had been able to discontinue antidepressants but not the anxiety meds.
Thank you for lighting the way. I am overjoyed to be healing. Thank you for all you do for all of us." – Pam
To start your path to happiness, click HERE. I'd be honored to help you too!
 Low Carb NutriBars
NUTRI-GRAIN BARS
Nutri-Grain bars in American include Red 40, Yellow 6 and Blue 1, but in Europe, they use beetroot red, annato and paprika for color. Kraft, Coca-Cola and other manufacturers already removed artificial dyes from the products they distribute in other countries, but not in America. Synthetic dyes cause hyperactivity because it is an excitotoxin, where it over stimulates our dopamine production, but then we don't produce enough; which causes a deficiency. ADD is a symptom of a dopamine deficiency.
Becoming quickly bored with the routine and having a hard time focusing are classic symptoms. People with dopamine deficiencies tend to start a lot of things yet don't finish them. They work on a lot of different things at once. In an ADHD child, low levels of dopamine don't allow the child to focus or attend to anything in the environment, looking very physically hyperactive due to their lack of focus.
As dopamine levels in the brain begin to rise, we become excited and energized. If it gets too high, which usually happens with stimulations like MSG, food dyes and drugs, then the body becomes hyper stimulated by our environment, becoming guarded and suspicious. With low levels of dopamine, we can't focus while with high levels of dopamine our focus becomes intense to the point of focusing on everything as though it were directly related to our situation. Steering clear of these exitotoxins are your best defense for your family!
To learn more on specific foods and how it effects our mood, I have a very shocking class called Food Mood Energy and Weight Loss for only $25.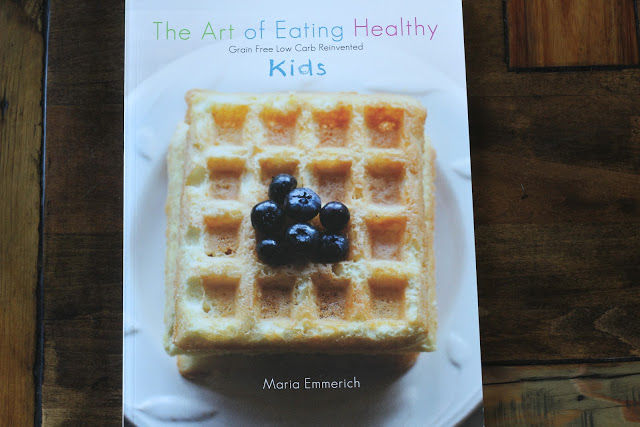 BUSY FAMILY TIP: Since I have everything out, I make a triple batch and store extras in the freezer for easy additions to lunch boxes or for a breakfast on the go.
More kid-friendly recipes and family tips in my cookbook: The Art of Eating Healthy: Kids. Thank SO much for your support!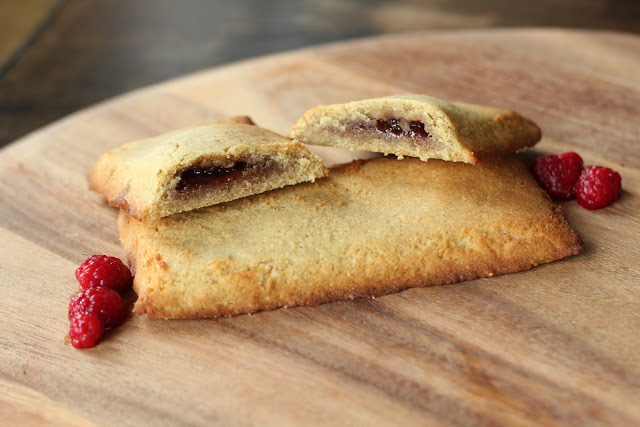 "HEALTHIFIED" BARS
3/4 cup blanched almond flour
1/2 cup coconut flour
2 TBS psyllium husk powder
1/2 tsp cinnamon
1/4 cup butter or coconut oil, softened
1/2 cup Swerve (or erythritol and 1 tsp stevia glycerite)
2 eggs
1 tsp vanilla (or your favorite natural extract…I used strawberry)
1/2 tsp Celtic sea salt
1½ cups "Healthified" Jelly (click HERE to find recipe)
In a large bowl, mix almond flour, coconut flour, psyllium and cinnamon until well combined. In another bowl, cream together the butter or oil, Swerve, eggs, vanilla and salt. Add the dry ingredients into the wet until well combined.  Chill in the fridge for at least 20 minutes for easier preparation.
Preheat your oven to 325 degrees F. Grease two pieces of parchment with coconut oil spray. Place 1/2 the dough onto 1 piece of greased parchment and top the dough with the other piece of parchment. Roll out until a rectangle that is about 1/4 inch thick.  Cut into small rectangles about the size of a NutriGrain bar. Place 1 TBS "healthified" jelly or a few berries onto the middle of half of the rectangles. Gently place cover the jelly topped rectangles with a piece of dough without the jelly. Seal the edges with a fork or your finger. Place the parchment onto a cookie sheet and bake for 14-17 minutes or until golden brown. Makes 12 servings.
NUTRITIONAL COMPARISON (per bar)
Kellog's Bar = 120 calories, 3g fat, 2g protein, 24g carbs, 3g fiber (21 effective carbs)
"Healthified" Bar = 109 calories, 8g fat, 4g protein, 4.3g carbs, 2.5g fiber (1.8 effective carbs)