NEW Keto-Adapted Video!
We are always trying to improve our services and make life easier for you. We have made a very in-depth and detailed video on Keto-Adaption, how it works, how to calculate the right ratios of protein, fats and carbs, as well as how to test if you are in ketosis.
This video is included in my nutrition packages. Click HERE to get started on your path to health and healing today!
Testimony of the Day
"OK…I realize this might be a little premature but here goes…I laughed yesterday! That is one thing that I noticed and really missed…I never laughed! So sad! I don't even have all my supplements yet…still waiting on one. Sleep is better…about to try two patches of melatonin you suggested.
I'm pleased with the changes I'm seeing! Thank you! Kaye"
To get started on your path to health and healing, click HERE. I'd be honored to help you too!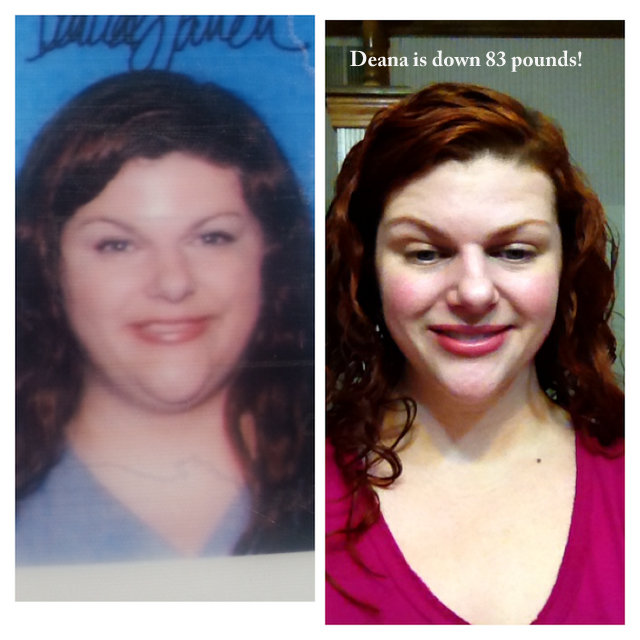 CAVITIES
Did you know that you can reverse tooth decay and cavities? And re-grow bones? Many groundbreaking studies and research have proven this. In one particular study published in the British Medical Journal and the British Dental Journal, divided 62 children with cavities into 3 diet groups for 6 months. Group A ate their normal diet plus oatmeal (rich in phytic acid).
Group B ate their normal diet plus vitamin D.
Group C ate a grain-free diet and took vitamin D.In group A, oatmeal prevented healing and encouraged new cavities, the phytic acid prevented mineral absorption.
In group B, simply adding vitamin D to the diet healed many of the cavities and decrease the ability of more to form. The most shocking effect was group C; a grain-free diet plus vitamin D basically healed all the cavities and inhibited new cavities to form. Although group C contained no bread or other cereals, it included a moderate amount of sugar, for plenty of jam, potatoes, and vegetables were eaten.Dr. Weston A Price also had success curing tooth decay using a similar diet. He fed underprivileged children one very nutritious meal a day and monitored their dental health. He also used high-vitamin pastured butter in conjunction with cod liver oil. We now know that the vitamin K2 in pastured butter is important for bone and tooth development and maintenance.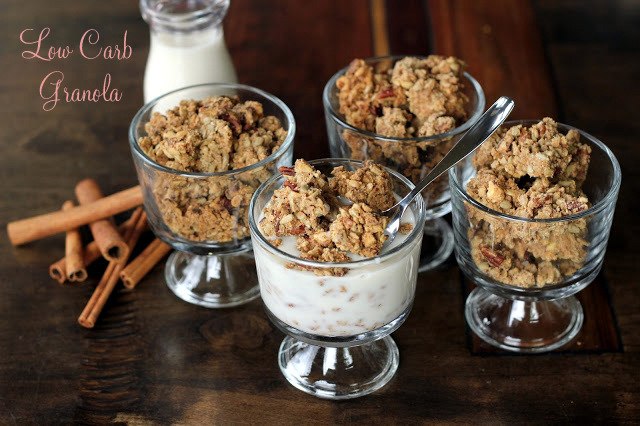 "Healthified" Granola:
2 cups chopped pecans
1/2 cup chopped walnuts
1/2 cup slivered almonds
1 cup sunflower seeds
1 3/4 cup Jay Robb vanilla whey or egg white protein
1/2 cup sesame seeds
1 1/4 cup coconut oil or pasture-fed butter
1/2 cup Swerve (or erythritol )
1 tsp stevia glycerite
1 tsp cinnamon
1/2 tsp Celtic sea salt
Preheat oven to 300 degrees F. In a large bowl, combine the nuts, seeds, vanilla whey protein powder, erythritol, stevia, cinnamon, and salt. Melt the coconut oil. Pour over the dry mixture.
Place the granola onto a large cookie sheet with edges. Place in the oven, and let it bake for 20-25 minutes or until golden brown Remove from oven and allow to cool before breaking into pieces. Store in an airtight container. Serve with unsweetened vanilla almond milk. Makes 48 servings (1/4 cup serving).
VARIATIONS:
1. Add a tsp of Pumpkin Pie Spice or nutmeg.
2. Pina Colada Jay Robb protein and a tsp of coconut extract in place of vanilla.
3. Strawberry Jay Robb protein powder and a tsp of strawberry extract
Find different protein powder flavors and extracts HERE.
NUTRITIONAL COMPARISON (1/4 cup serving)
BareNaked Granola = 130 calories, 22 carbs, 2g fiber, 4g protein
"Healthified" Granola = 130 calories, 8g fat, 5.3g protein, 2.3 carbs, 0.9g fiber