Testimony of the Day
"Hi Maria, You have been helping me get my life back by getting healthy. My main request was to help me get pregnant. Since starting your way less than 3 months ago I have lost 31 pounds and am off all my autoimmune disease medications. And today, I can tell you that I found out I am expecting. I am only a few weeks along and so I can't share with everyone yet but I owe you my gratitude. After a year long emotional journey, your way restored my body back to health." Carrie
Get started on your path to health today with the recently improved 30 day accelerated package! Now every day has calculations for percent of fat/protein/carbs. It has never been easier to follow the keto-adapted lifestyle.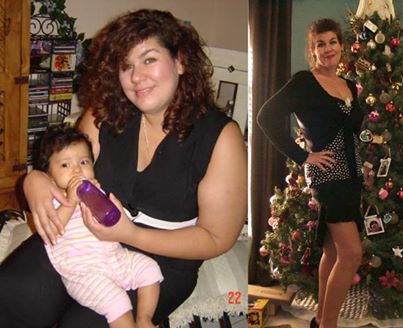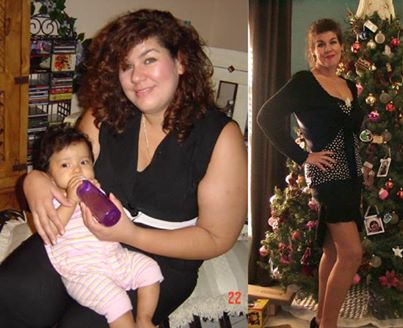 "This last year I lost 65 pounds (following  low carb-keto genic dieting, ) that I had diligently carried around with me since before I had adopted my two little girls, about 8-10 years.  The yo-yo dieting was rough and enough was enough!  Other than pre-menopausal symptoms, I had not really suffered from any ailments to speak of, but losing the weight has definitely helped me boost my self confidence and regain vigor again.  My skin is the best that it has ever been!  I am so very grateful that I have found Maria's site, and I am continually blessed when I read of other success stories and how ketogenic dieting has changed so many people's lives and health for the better.  I look forward to taking the last 10-15 vanity pounds off the Maria way, and indulging on all her yummy recipes! And dare say it, take up yoga on a regular basis! I posted one before and 2 most recent pictures from this years end. Blessings to all!"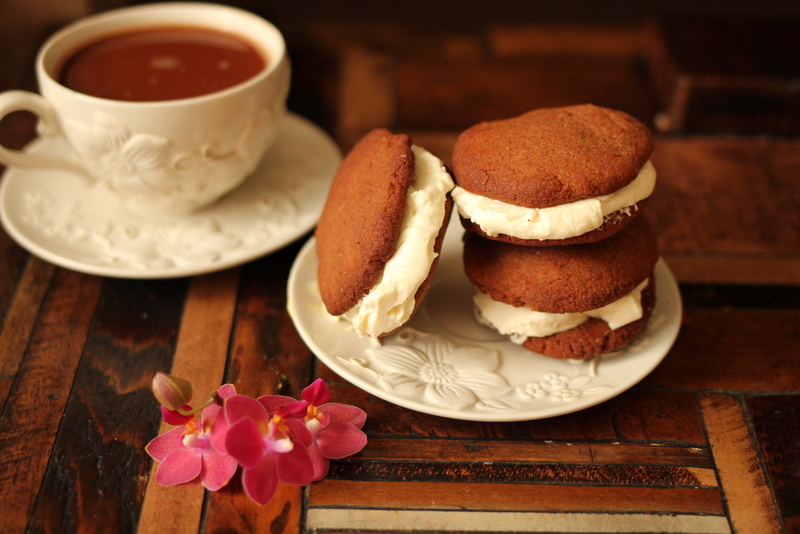 COOKIES:
1 1/2 cup blanched almond flour
1/2 cup coconut flour
1 tsp baking powder
1 cup coconut oil or butter
1 1/2 cup Swerve (or erythritol)
2 tsp stevia glycerite (omit if using Swerve)
1 egg
1 tsp Celtic sea salt
1/8 tsp cinnamon
1 1/2 cups crushed macadamia nuts (to resemble oats)
OPTIONAL: 2 TBS unsweetened cocoa powder
Creme Filling
2 cups cream cheese or coconut cream, softened
1/2 cup butter or coconut oil, softened
1/4 cup unsweetened almond milk
1/3 cup confectioners Swerve (or Erythritol and 1 tsp stevia glycerite)
1/2 tsp vanilla
1/2 tsp Celtic sea salt
Preheat the oven to 325 degrees F. In a medium bowl, cream the butter, erythritol and stevia (add in egg if using). Cream for a few minutes until very fluffy. In a separate bowl mix together the almond flour, coconut flour, baking powder, and salt. Slowly add in the dry ingredients to the wet and mix until smooth. Roll 2 TBS of dough into a ball in your hands (for uniform shape) onto a cookie sheet, then press down to they are about ¾ of an inch thick. Place cookies about 2 inches apart. Bake in preheated oven for 17-20 minutes or until golden around the edges. Cool completely on the baking sheet before removing.
While the cookies bake, prepare the filling. Combine the ingredients and mix well with an electric mixer on high speed until fluffy. This mixture will thicken up after it sets. I make this ahead of time and let it sit in my fridge overnight.
Assemble each creme pie by spreading the filling over one side of a cookie (the flat side) and press another cookie on top, making a sandwich. Repeat for the remaining cookies and filling. Makes 20 servings (20 cookie sandwiches).
NUTRITIONAL COMPARISON (per serving)
Little Debbie: 310 calories, 12g fat, 2g protein, 49 carbs, 1g fiber
Healthified Creme Pie: 301 calories, 28g fat, 7.2g protein, 4.6 carbs, 1.9 fiber (using whey crisps)