Little Debbie Cupcakes
This Little Debbie Cupcakes recipe is a sneak peek into my book Keto Comfort Foods!
We're often told to regard food as fuel and nothing else, but food is more than that. Even at the young age of two and a half, my son demonstrated how food is more than just nourishment. He would jump into his booster chair, buckle in, and start to sing. It wasn't because he was getting chicken nuggets, boxed macaroni and cheese, or a bowl of ice cream. In one video I have of him, I was making my Meatballs with Brown Gravy (page 216), and he was singing at the top of his lungs simply because it was mealtime. Food is pleasure, food is love. Food should also be nourishing, and that's why I was so excited to write this book. It is filled with pleasure, love, and nourishing foods.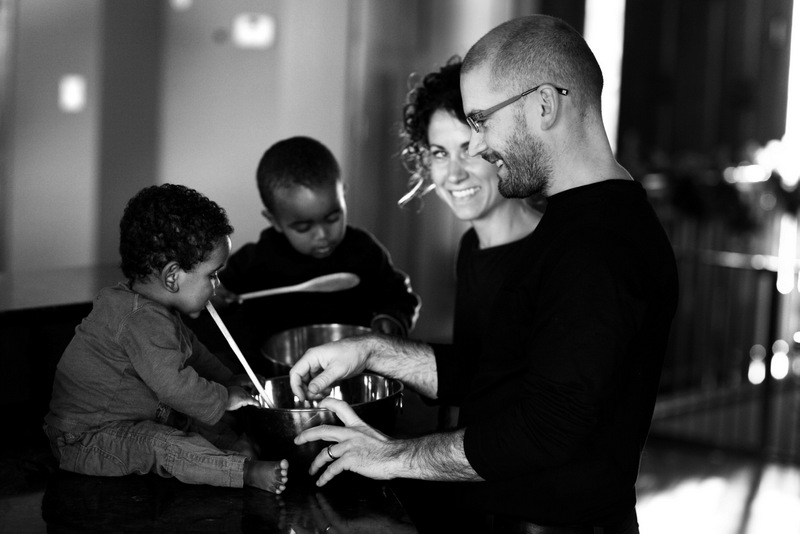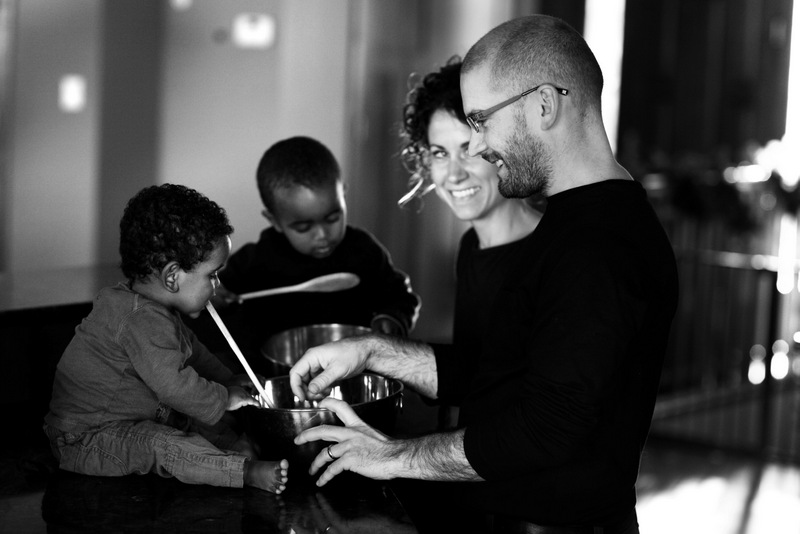 It isn't a bad thing to enjoy comforting food like these Little Debbie Cupcakes. My goal is for you to fall in love with ketogenic foods so that you can not only nourish your soul but also nourish your body.
I really enjoyed reminiscing about my favorite comfort foods from my former unhealthy diet and pondering how to recreate such favorites as Little Debbie Cupcakes, Danish Kringle, Bomba Burgers and Death by Chocolate Cheesecake as keto foods. Keto Comfort Foods cookbook is filled with amazing recipes that will make you feel satisfied on your ketogenic journey. Keto isn't a diet to me or my family; it is a way of life. We enjoy feeling this amazing, so we never want to veer away from ketogenic foods.
If you would like to see inside Keto Comfort Foods cookbook, here is a video I made.
Click HERE to find Keto Comfort Foods on sale today!
Thank you for your love and support!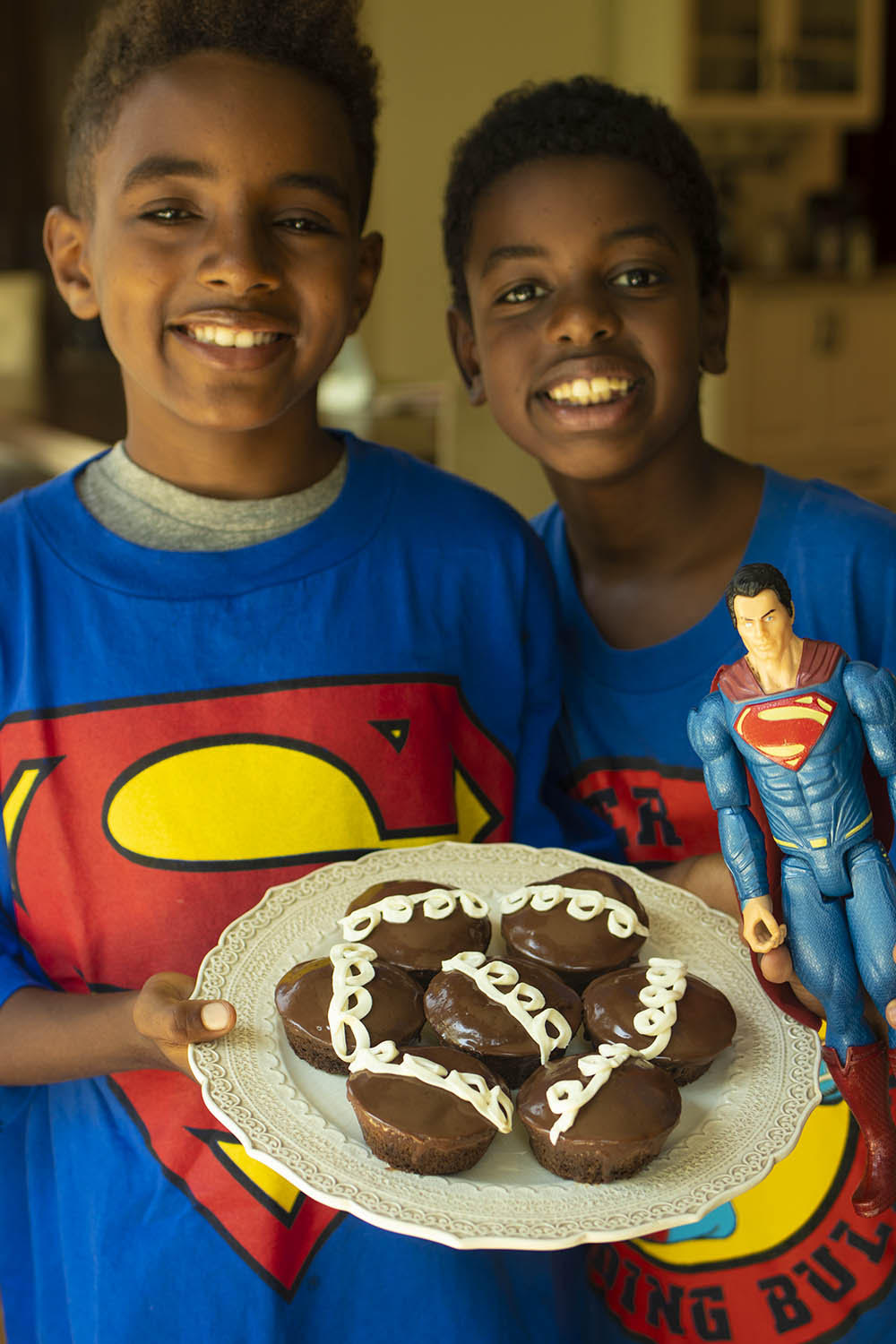 My son Kai LOVES his superheros! He loves them so much that he often tells me it is one of their birthdays and that we should make them a cake! So, I thought my Keto Little Debbie Cupcake would be perfect for Superman's Birthday!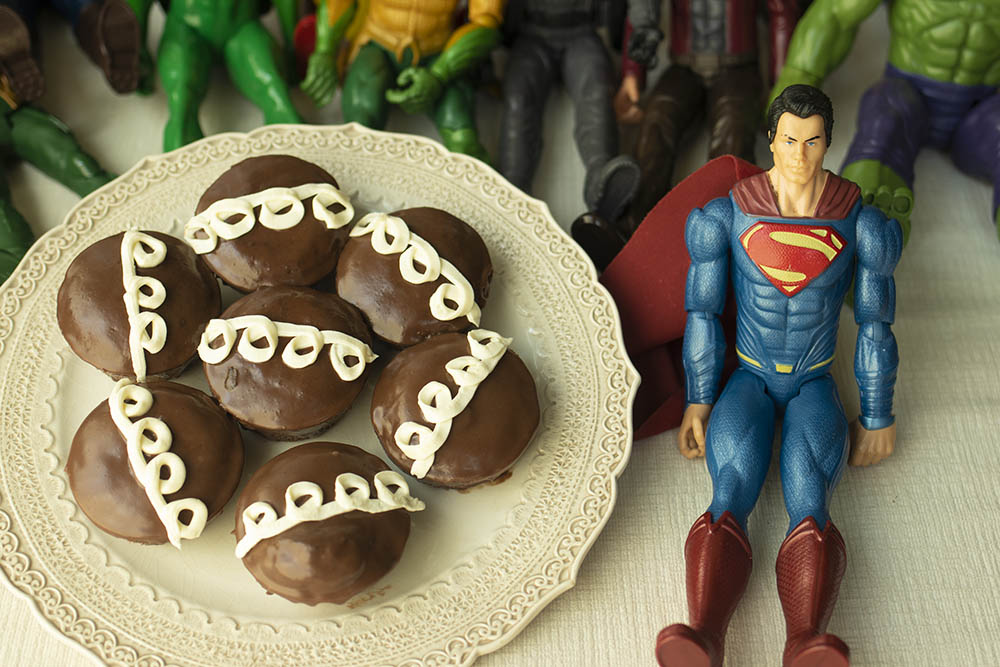 Try out these keto Little Debbie Cupcakes from my cookbook.
If you want to watch us make my Little Debbie Cupcakes, subscribe to our new YouTube Channel, and comment below on what video recipe we should make next!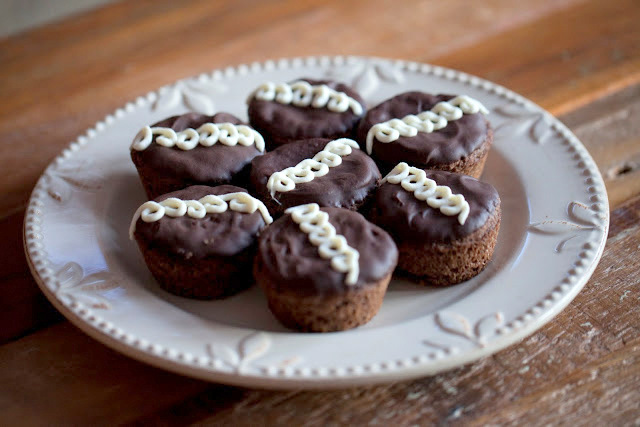 Little Debbie Cupcakes
Ingredients
CUPCAKES
3 large eggs, separated
¼ cup (½ stick) unsalted butter (or coconut oil if dairy-free), melted but not hot
1 teaspoon vanilla extract
½ cup blanched almond flour
2 tablespoons unsweetened cocoa powder
¼ teaspoon fine sea salt
¼ teaspoon baking soda
filling and decoration
1 (8-ounce) package cream cheese (Kite Hill brand cream cheese style spread if dairy-free), softened
2 tablespoons unsweetened cashew milk or heavy cream
ganache:
2 tablespoons unsalted butter (or coconut oil if dairy-free)
1 ounce unsweetened chocolate, chopped
¼ cup plus 1 tablespoon heavy cream (or full-fat coconut milk if dairy-free)
Seeds scraped from 1 vanilla bean (about 8 inches long), or 1 teaspoon vanilla extract
Instructions
Preheat the oven to 350°F. Grease a 6-well jumbo muffin pan.
To make the cupcakes, whip the egg whites until stiff peaks form. In a second bowl, combine the egg yolks, sweetener, butter, and vanilla and whisk until well blended. In a third bowl, whisk the dry ingredients together until well blended. Gently fold the egg yolk mixture into the whipped whites, then slowly fold in the dry mixture. Fill the pan with the batter, filling each well about three-quarters full. Bake for 15 to 18 minutes, until a toothpick inserted in the center of a cupcake comes out clean. Let cool completely in the pan before removing.
While the cupcakes are cooling, make the filling. Place the softened cream cheese and sweetener in a small bowl. Using a hand mixer, combine until smooth. Slowly add the cashew milk to thin the filling. Transfer the filling to a piping bag. Fill the cupcakes by poking a hole in the bottom of each cupcake and piping in the filling. Reserve a few tablespoons of the filling for the white swirl on the top. (Leave the reserved filling on the counter; if the filling sets in the refrigerator, it will become too hard to pipe.)
To make the ganache, place the butter and cream in a saucepot over medium heat, once simmering, remove from heat and add the chopped chocolate, sweetened and vanilla. Stir until smooth and thick.
Dunk the top of each cupcake into the ganache. Set the cupcakes upright on a serving platter. Place in the refrigerator for 5 minutes to set the ganache. Remove from the fridge and, using the reserved filling, pipe little swirls on the top of each cupcake, moving from one end to the other.
Store extras in an airtight container in the refrigerator for up to 4 days or in the freezer for up to 1 month. Allow to thaw to room temperature before serving.
Notes
Nutritional Info
Using egg white filling: 195 calories, 5 carbs, 3.5 fiber, 1.5 net carbs
Using whipping cream filling: 297 calories, 6 carbs, 3.5 fiber, 2.5 net carbs
If you would like to help out a small family, rather than large business, I am happy to announce that you can now get my books as a high quality ebook that works on any platform. This is an ebook format that works on any computer or mobile device. It is a beautiful pdf that has all the full color pages and layouts as the printed books with click-able table of contents and searching capabilities. This is extremely useful when trying to find a recipe. These books are much higher quality than the ebook platforms (kindle, apple). Plus, most of the profits don't go to Amazon or apple! Just go here to get your copy!
Click HERE or select "My Books" above to get your copy now!

TESTIMONY OF THE DAY
"Thank you Maria!!! I want you to see what you have done for me personally…I attach photos.
I have been on Otezla for over a year (it does not control the flares and is 3k a month) and makes me nauseous daily. I also take shots every 2 weeks of Dupixent (again no change, never got better, but never got worse 3k) I asked you during one of your live videos on your paddle board if Carnivore level 1 would help me. You said yes but I should add a few natural supplements daily. So I did!
After 3 weeks..you can see the change!
I see my dermatologist this coming Monday and im bringing my bottle of my natural supplements in." Susan H.
Most people I consult are doing keto totally wrong. Get fast results with the my NEW Keto Packages!