Little Debbie Cake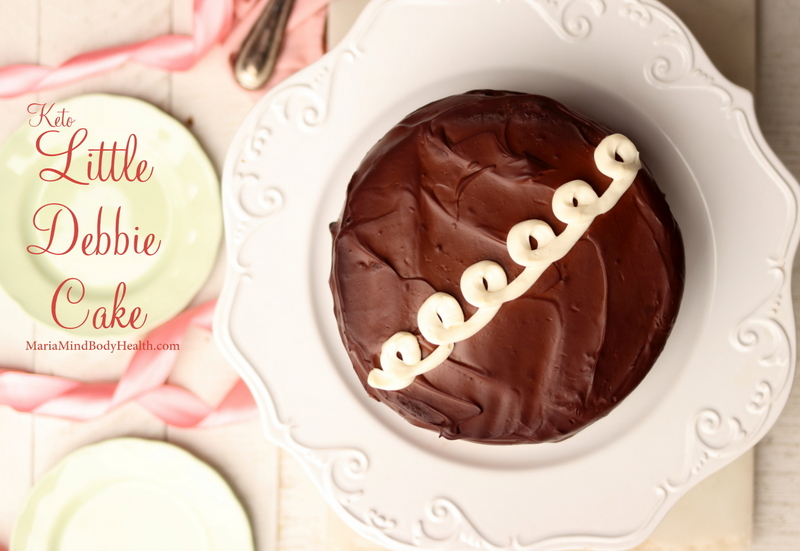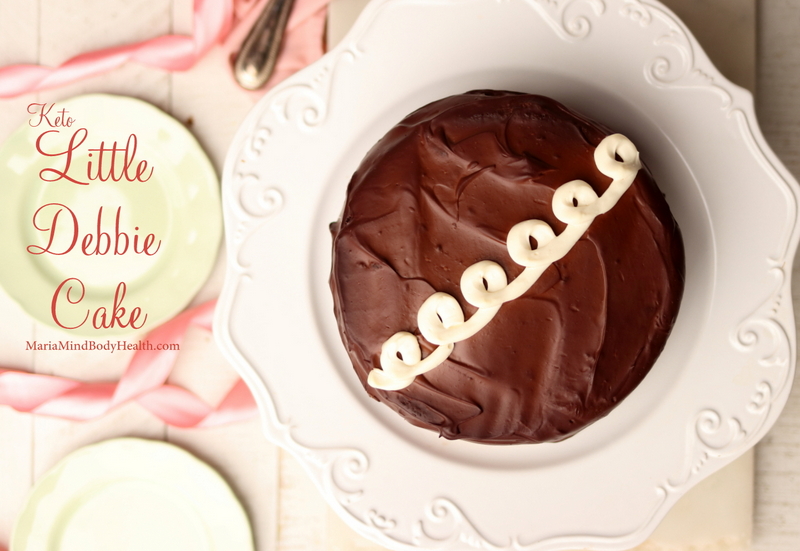 I adore spending time with my kids and I like to do little things to make each day special. They often do not cost any money, I love to take time to go fishing in the evening, or walk down to the beach to throw rocks, but today I'm throwing a party with a Little Debbie Cake!
My son Kai LOVES his superhero's! Yesterday, he told me that it was going to be Ant-man's birthday! SO I woke up extra early to make a Little Debbie Cake and had a surprise party!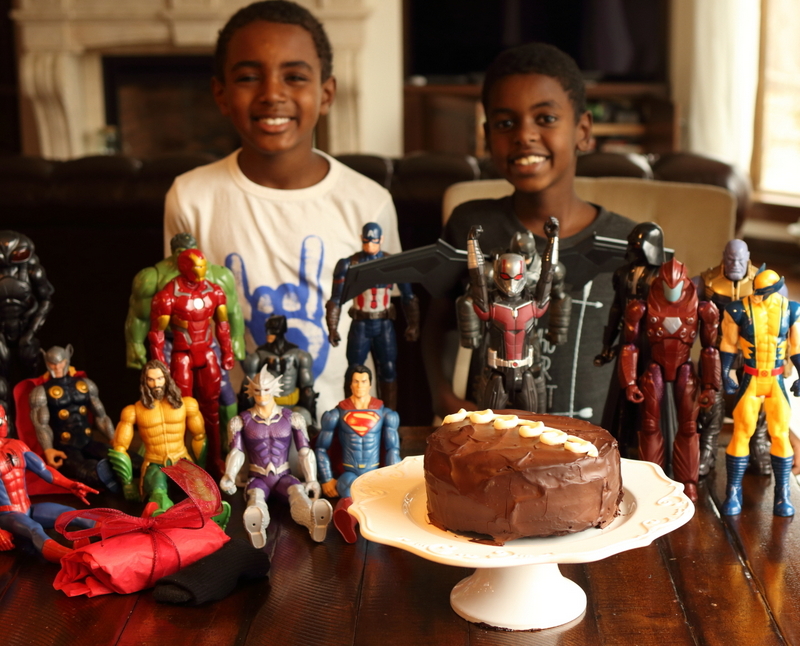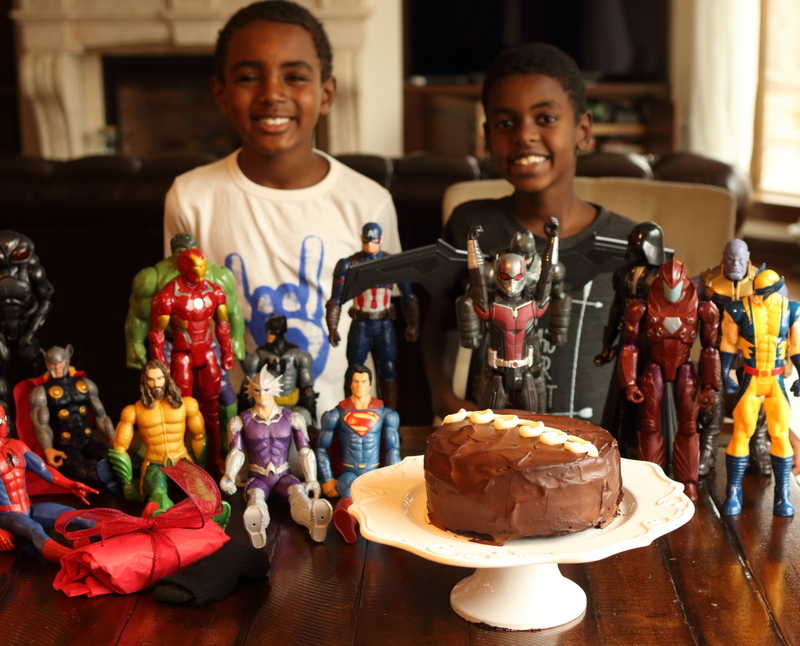 I had a special birthday party for my son Micah's doll Libby a few years ago (click HERE to see), so I thought it was time I did one for Kai.
Since we are having a terrible April snowstorm anyway, it is nice to focus on keto chocolate cake rather than all the snow! The Little Debbie Cake was a fun way to celebrate!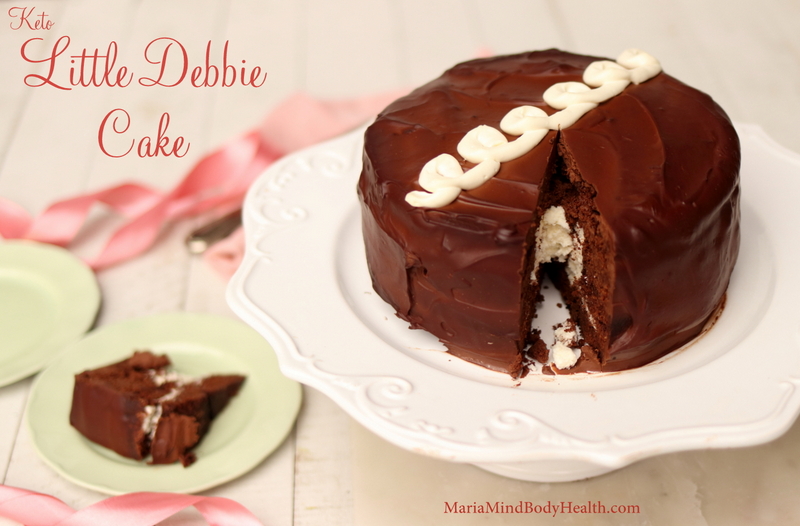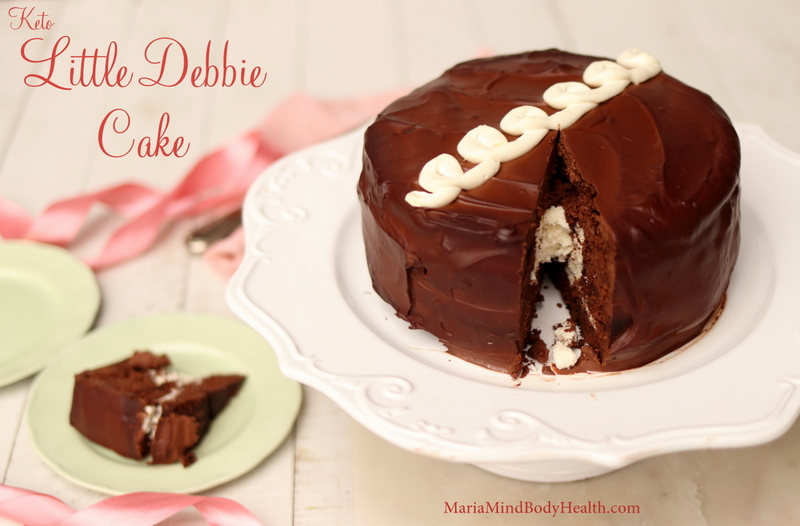 If you want to watch us make my Little Debbie Cupcakes, subscribe to our new YouTube Channel, and comment below on what video recipe we should make next!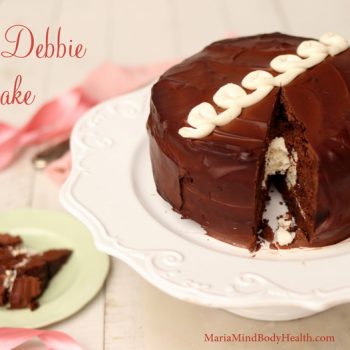 Little Debbie Cake
Ingredients
CAKE:
9

large eggs

separated

3/4

cup

Natural Sweetener

3/4

cup

unsalted butter

or coconut oil if dairy-free, melted but not hot

2

teaspoons

vanilla extract

1 1/2

cups

almond flour

6

tablespoons

unsweetened cocoa powder

¼

teaspoon

Redmond Real Salt

3/4

teaspoon

baking soda
FILLING and DECORATION:
8

ounces

cream cheese

softened, (Kite Hill brand cream cheese style spread if dairy-free)

1/2

cup

salted butter

softened (or coconut oil if dairy free)

10

tablespoons

Natural Sweetener

1/4

cup

heavy cream
GANACHE:
3/4

cup

heavy cream

3

ounces

unsweetened baking chocolate

chopped fine

1/3

cup

Natural Sweetener

1

teaspoon

vanilla extract
Instructions
Preheat the oven to 350°F. Grease 3 - 7 inch cake pans, (or 1 7 inch springform pan). Set aside.

To make the cake, whip the egg whites until stiff peaks form. In a second bowl, combine the egg yolks, sweetener, butter, and vanilla and whisk until well blended. In a third bowl, whisk the dry ingredients together until well blended. Gently fold the egg yolk mixture into the whipped whites, then slowly fold in the dry mixture. Fill the greased cake pans with the batter, filling each about three-quarters full. Bake for 30-35 minutes, until a toothpick inserted in the center of the cake comes out clean. Let cool completely in the pan before removing.

While the cakes are cooling, make the filling. Place the softened cream cheese, butter and sweetener in a small bowl. Using a hand mixer, combine until smooth. Slowly add the cashew milk to thin the filling.

Reserve a few tablespoons of the filling for the white swirl on the top. (Leave the reserved filling on the counter; if the filling sets in the refrigerator, it will become too hard to pipe.)

Once the cakes are cool. Place one layer of cake onto a serving platter. Then use a sharp knife to cut a large hole in the center of the middle layer, leaving about 1 inch of cake on the edges. Place that layer on top of the first layer.

Fill the hole with the cream filling.

Top the filling with the third layer of cake.

To make the ganache, place the cream in a small saucepan over medium high heat. Heat until very hot but not boiling. Remove from heat and add the chopped chocolate. Stir until chocolate is melted, then add sweetener, and vanilla. Stir until smooth and thick.

Pour the ganache over the cake and smooth over the cake using a knife to cover the cake completely. Place in the refrigerator for 5 minutes to set the ganache. Remove from the fridge and, using the reserved filling, pipe little swirls on the top of the cake, moving from one end to the other.

Store extras in an airtight container in the refrigerator for up to 4 days or in the freezer for up to 1 month. Allow to thaw to room temperature before serving.
Nutrition
Calories:
498
|
Fat:
47
g
|
Protein:
11
g
|
Carbohydrates:
7
g
|
Fiber:
3
g
|
P:E Ratio:
0.2
TESTIMONY OF THE DAY
"Hi Maria! I want to encourage everyone to not give up!!!!! I've been eating Keto for 21 months and with good success. But the past 4 months my weight loss has stalled. I only have 20 pounds left to lose after a 215 pound loss, 135 of that eating Keto!
This morning I dropped another lb. I didn't stress, I didn't give up, I just kept doing what I had been doing. I did your Protein Sparing Modified Fast and recalculated my macros. I'm really doing this for life, and the last pounds will come off in time!
Meanwhile I feel great, off all meds except for a lower dose of thyroid meds and looking like I did in 1988!" – Twila
Most people I consult are doing keto totally wrong. Get fast results with the my NEW Keto School!