Ketogenic Podcasts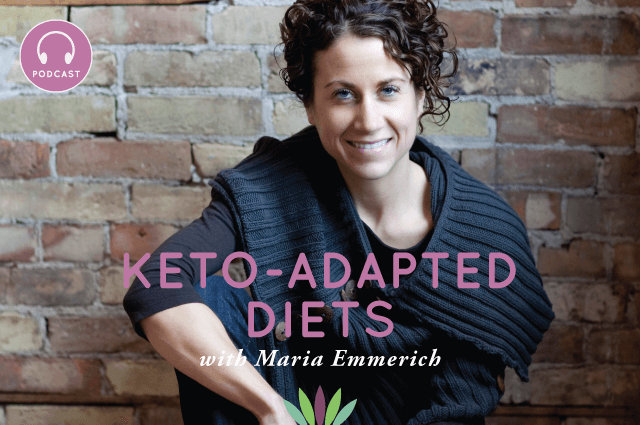 There's nothing I love more that helping people succeed in their ketogenic journey which is why I love to do Ketogenic Podcasts! I have done a ton of ketogenic podcasts and thought I would help you by linking you to some of my favorite past interviews to help you along the way.
I LOVE listening to ketogenic podcasts on my runs and when I lift weights. The podcasts make my workout go by so fast!
This morning I will be on My Talk FM107.1 radio show called The Weekly Dish. It isn't usually a ketogenic radio show; it is a show all about food and they graciously invited me to be on their show today. I have also done past shows on The Weekly Dish which you can find by clicking HERE.
1. Livin' La Vida Low Carb: Episode 1199: Maria Emmerich Redefining The Detox Trend
2. Livin La Vida Low Carb: 734: Maria Emmerich Teaching The Art Of Healthy Low-Carb, High-Fat Cooking
3. Livin' La Vida Low Carb: Episode 16: 'Low-Carb, Pregnancy & Kids' | Maria Emmerich
4. My Sugar Free Journey: Episode 14: The Role of Nutrition in Health with Maria Emmerich
5. Low Carb Conversations: 158: Maria Emmerich And Kathy McKelley Statham On Why Dads Tend To Get Fat
6. Lyme Ninja Radio: #106 Podcast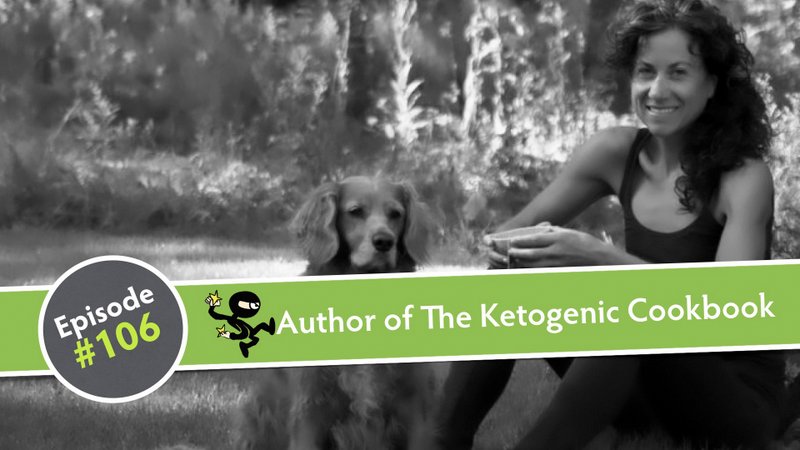 7. Women's Wellness Radio: Maria Emmerich: Ketogenic (Low-carb, High-fat) Cooking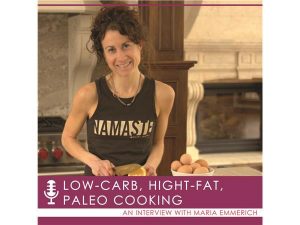 8. Grass Fed Girl Podcast: Is Low Carb Right For You with Expert Nutritionist Maria Emmerich
9. The Keto Evangalist: Episode 40 – Maria Emmerich talks about keto misconceptions and common supplements
10. Live to 110 Podcast #72: Keto-Adapted Diets with Maria Emmerich
11. 854: Maria Emmerich – KETO CLARITY Expert Interview
12. The Secret of a Gluten Free High Fat Diet with Maria Emmerich: GFS Podcast 40
13. Grass Fed Girl: Quick and Easy Keto Cooking with Maria Emmerich
14. Dr. Jason Jones: 019: Maria Emmerich: Better Brain, Better Health + Weight Loss
15. My Sugar Free Journey: The 30 Day Ketogenic Cleanse
16. Soul Work for Moms: Adoption, Letting Go of the Plan, and Making Each Day a Little Special w/ Maria Emmerich – episode #21
17. Ali Shapiro and Juliet Burgh: Episode #56: The Trend of 2017: The Ketogenic Diet with Maria Emmerich
18. 40 Plus Podcast: Keto Tastes Great!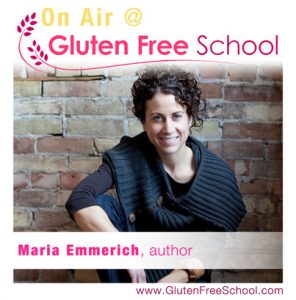 19. The Low Carb Leader: 019: Ketogenic Cooking

20. Craig on the Ketogeek podcast.
21. Craig on 40+ Fitness podcast.
22. Craig and Maria on Carnivorecast podcast.
23. Craig on the Find Genious Podcast.
24. Craig talking about Lyme on Radix podcast.
25. Craig and Life in the Fasting Lane Podcast.
26. Craig on Fast Keto Podcast.
27. Maria on Fast Keto Podcast.
28. Maria on Intelligence for your Life podcast.
29. Maria on Primal Blueprint Podcast.
30. Maria on Mind Body Spirit Squad podcast.
31. Maria on Life in the Fasting lane Podcast.
32. Craig on Carnivore Quest Podcast.
33. Maria on Keto Kamp podcast.
34. Maria on Vinnie Tortorich Podcast. (Feb. 2019)
35. Maria on Power Passion Prosperity Podcast.
36. Maria on Accelerated Health Radio (May 2020)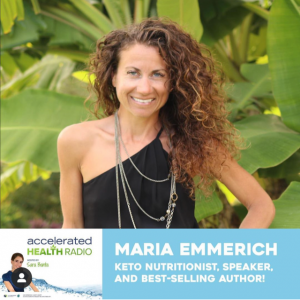 37. Maria on Fast Keto Podcast: Carnivore lifestyle (Dec 2019)
38. Maria on Fast Keto Podcast: Ask me anything (March 2020)
39. Craig on Fast Keto Podcast: PROTEIN to FAT RATIOS for Fat Loss (April 2020)
40. Craig on Fast Keto Podcast: Carnivore Q &A (November 2019)
41. Maria on Keto Woman: Family Life and Keto

42. Maria on Dr. Mindy Carnivore VS Keto: Which is better for you?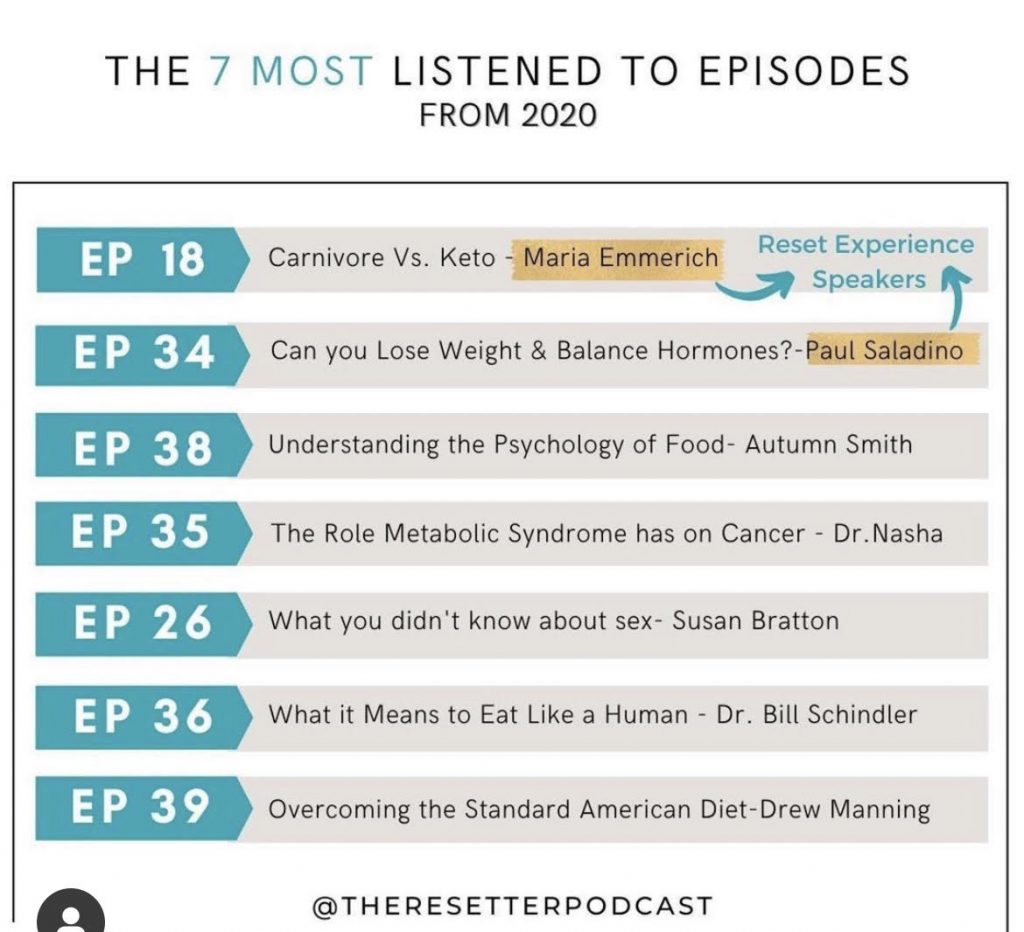 43. Check out this informative podcast on keto and protein with Trent Holbert on Fit for the Kingdom! 
44. Maria discusses Carnivore on Ben Azadi's keto kamp podcast! 
45. PROTEIN SPARING Episode on Fast Keto Podcast with Craig and Maria! 
46. Craig discusses vegetables and how they can actually harm the gut on Ben Azadi Keto Kamp podcast! 
47. Maria Emmerich NEW YEAR NEW YOU encouragement on Fast Keto Podcast! 
TESTIMONY OF THE DAY
"I want to make sure yu understand what i mentioned previously , "THE PERSONAL HEALTH ASSESSMENT" YOU DID FOR ME 3 MONTHS AGO HAS BEEN A GIFT FROM GOD THROUGH YOU and your husband- you get a big hug and sincere gratitude from the bottom of my heart" – Gina
Get started on your path to Healthy Healing today! Click HERE to get started!