Ketogenic Podcasts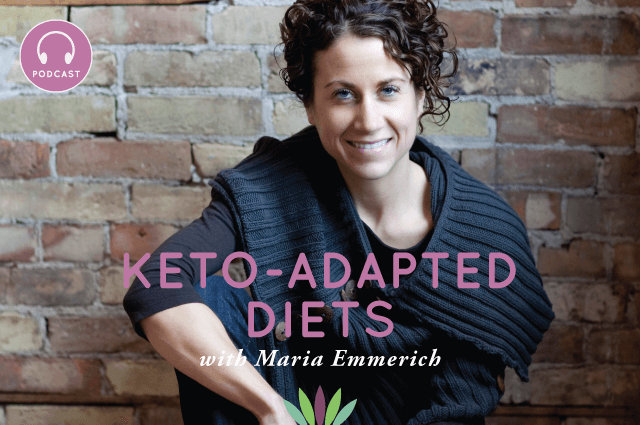 There's nothing I love more that helping people succeed in their ketogenic journey which is why I love to do Ketogenic Podcasts! I have done a ton of ketogenic podcasts and thought I would help you by linking you to some of my favorite past interviews to help you along the way.
I LOVE listening to ketogenic podcasts on my runs and when I lift weights. The podcasts make my workout go by so fast!
This morning I will be on My Talk FM107.1 radio show called The Weekly Dish. It isn't usually a ketogenic radio show; it is a show all about food and they graciously invited me to be on their show today. I have also done past shows on The Weekly Dish which you can find by clicking HERE.
1. Livin' La Vida Low Carb: Episode 1199: Maria Emmerich Redefining The Detox Trend
2. Livin La Vida Low Carb: 734: Maria Emmerich Teaching The Art Of Healthy Low-Carb, High-Fat Cooking
3. Livin' La Vida Low Carb: Episode 16: 'Low-Carb, Pregnancy & Kids' | Maria Emmerich
4. My Sugar Free Journey: Episode 14: The Role of Nutrition in Health with Maria Emmerich
5. Low Carb Conversations: 158: Maria Emmerich And Kathy McKelley Statham On Why Dads Tend To Get Fat
6. Lyme Ninja Radio: #106 Podcast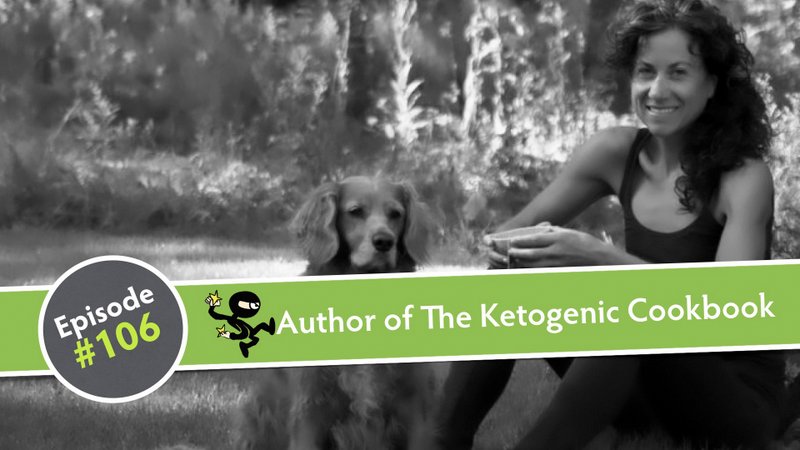 7. Women's Wellness Radio: Maria Emmerich: Ketogenic (Low-carb, High-fat) Cooking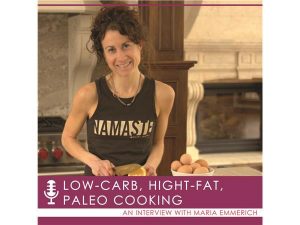 8. Grass Fed Girl Podcast: Is Low Carb Right For You with Expert Nutritionist Maria Emmerich
9. The Keto Evangalist: Episode 40 – Maria Emmerich talks about keto misconceptions and common supplements
10. Live to 110 Podcast #72: Keto-Adapted Diets with Maria Emmerich
11. 854: Maria Emmerich – KETO CLARITY Expert Interview
12. The Secret of a Gluten Free High Fat Diet with Maria Emmerich: GFS Podcast 40
13. Grass Fed Girl: Quick and Easy Keto Cooking with Maria Emmerich
14. Dr. Jason Jones: 019: Maria Emmerich: Better Brain, Better Health + Weight Loss
15. My Sugar Free Journey: The 30 Day Ketogenic Cleanse
16. Soul Work for Moms: Adoption, Letting Go of the Plan, and Making Each Day a Little Special w/ Maria Emmerich – episode #21
17. Ali Shapiro and Juliet Burgh: Episode #56: The Trend of 2017: The Ketogenic Diet with Maria Emmerich
18. 40 Plus Podcast: Keto Tastes Great!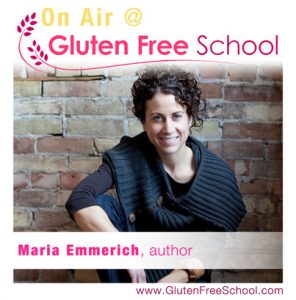 19. The Low Carb Leader: 019: Ketogenic Cooking

TESTIMONY OF THE DAY
"I want to make sure yu understand what i mentioned previously , "THE PERSONAL HEALTH ASSESSMENT" YOU DID FOR ME 3 MONTHS AGO HAS BEEN A GIFT FROM GOD THROUGH YOU and your husband- you get a big hug and sincere gratitude from the bottom of my heart" – Gina
Get started on your path to Healthy Healing today! Click HERE to get started!