Ketogenic Baking Tips
If you are trying to cut sugar and carbs out of your life and want to know how to make the tastiest ketogenic dessert with ketogenic natural sweeteners without the bitter aftertaste or cooling effect in your mouth, I want to tell you my Ketogenic Baking Tips!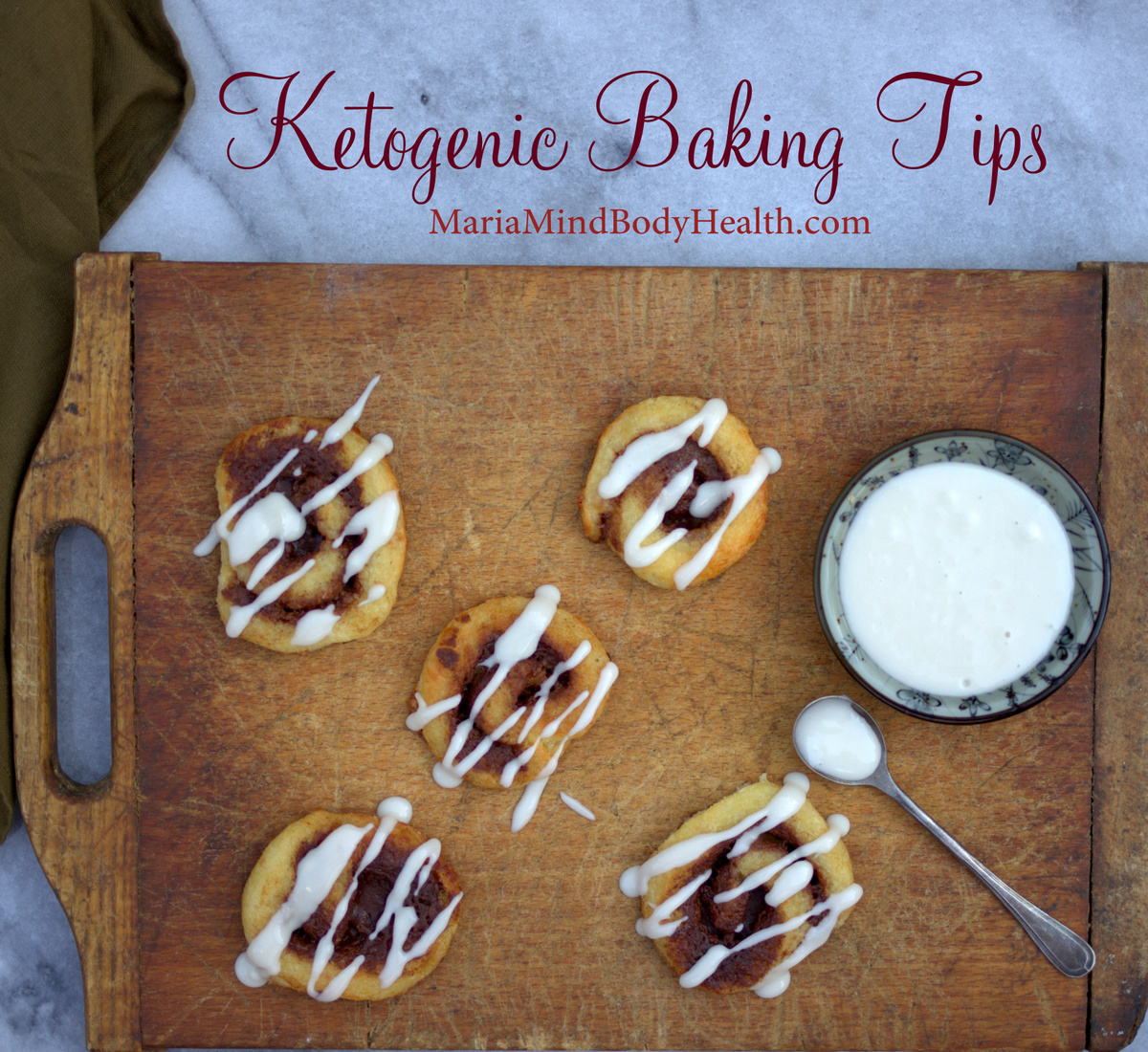 I'm sure some of you are thinking "Maria, why do you allow Ketogenic Natural Sweeteners and why don't you just cut all sweets?" This question was asked from a doctor who spoke on the Low Carb Cruise when I was a presenter. When I asked him if he had kids he said yes, 5 year old twins. So I asked him if his kids eat ketogenic or low carb (which he was preaching about) and he said no, they basically eat the SAD (Standard American Diet).  So I proceeded to tell him this:
There are a few reasons why I allow my clients and myself/family to have keto treats:
1. FOOD MARKETING TO MY KIDS
For one, I'm competing against a multi-trillion dollar food industry that markets products filled with food-dye, chemicals and sugar to my children. Providing cute Keto treats keep them happy. I also teach them how certain foods make them feel good, super smart and run fast;)
2. Second, we live in a society that celebrates with food!
What's the first thing that comes to mind when I say…
Thanksgiving? I think of Pumpkin Pie.
How about the word Christmas? I think of Christmas cookies and Eggnog.
Valentine's Day = Do you think Chocolate???
Birthdays = Do you think of Cake and Ice Cream???
Minnesota State Fair = Deep fried cheese curds, corn-dogs, deep fried Twinkies???
They all stem images of Food!
Even when our children learn to go on the potty as toddlers we reward them with food. My son, Micah, always asked for kale chips after he would go poopy on the potty. But still food was a reward. I hear it all the time from parents who are frustrated when their kids little league team has to get ice cream after every game. One of my clients sent me a picture of the giant bag of Skittles her type 1 diabetic second grader was given for getting 100 percent on her math test!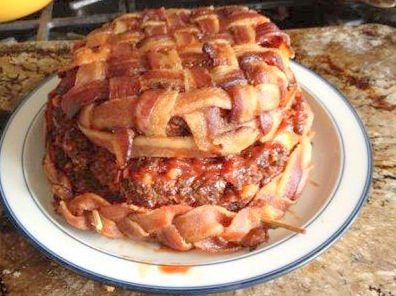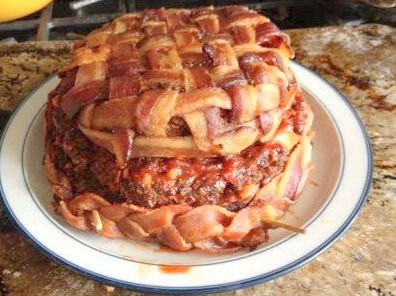 3. Third, it helped me stick to this lifestyle for over a decade!
Sure, if it were up to Craig I would make a bacon cake like this for my birthday instead of my Maple Bacon "Apple" Cake!
But I love a dessert. Having Keto options at home helps me say no to a slice of cake at a wedding. If I were to never let myself have a treat like keto ice cream (which I have some all the time) I wouldn't be able to say no to sugary filled treats. I no longer feel deprived by allowing keto treats.
 4. Cooking and baking is my therapy. 
I love to bake and create beautiful food. It is enjoyable to me. I love being in the kitchen on a rainy day (if it is nice out I prefer to be on my bicycle or kayak!). I am not one to meditate on a mat with my eyes closed. I like to think of my baking and cooking time as mindful meditation.  Do you like my Ketogenic Baking Tips so far?


There are some health-care clinics and counselors using cooking or baking as therapy tools for people suffering from depression, anxiety and other mental-health problems.  Sounds crazy right? But it soothes my stress, builds self-esteem and helps my clients curb negative self-talk by focusing the mind on following a recipe.
 
TIPS ON MAKING THE TASTIEST KETO TREAT
To make the best tasting dessert I always blend 3 different natural sweeteners. For example if my recipe calls for 1 cup Swerve confectioners (which you can use either granular or confectioners but confectioners provides a smoother mouth-feel), I will use:
1 teaspoon stevia glycerite
10-15 drops liquid monk fruit/lo Han go.
Adding a pinch of salt will also increase sweetness since salt is a flavor enhancer.
So if you think that desserts using Swerve has too much of an after taste or cooling effect on your mouth I highly suggest trying baked goods and Keto ice cream this way.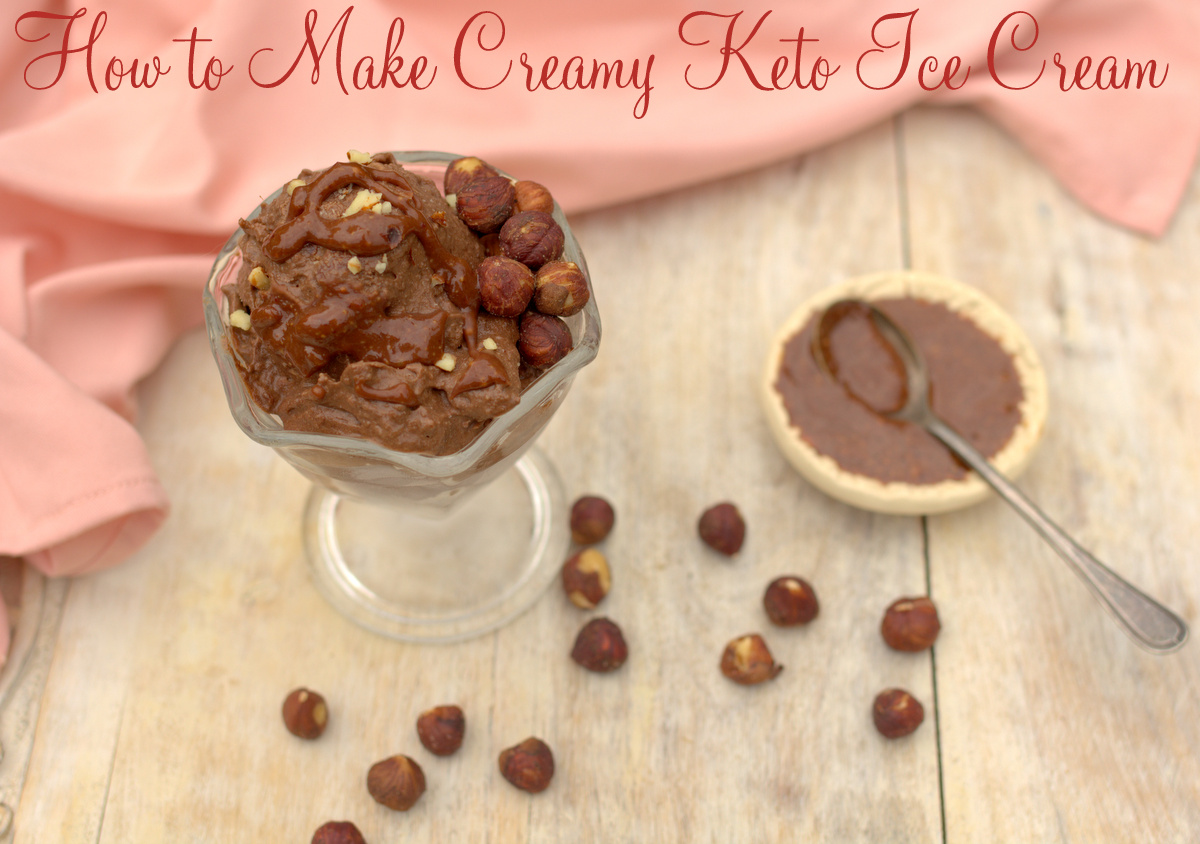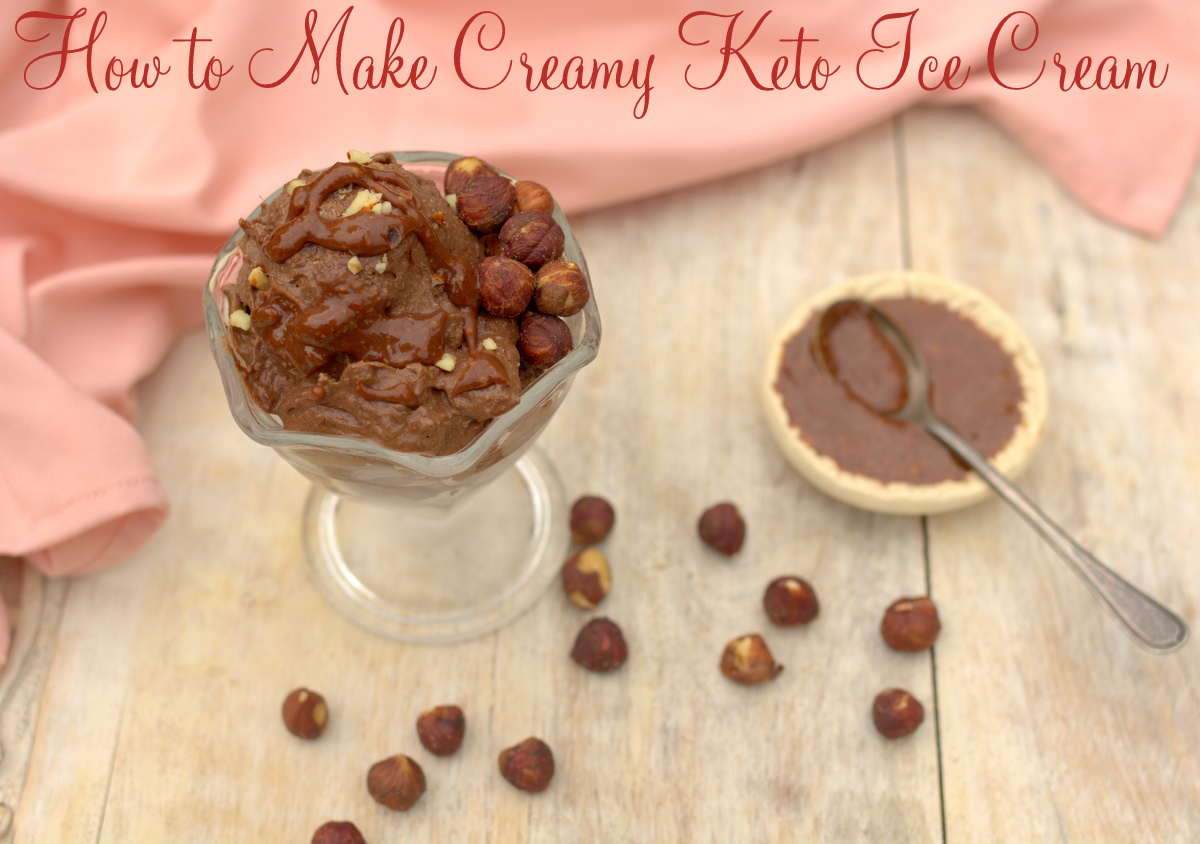 The less Swerve/erythritol you use the less hard your ice cream will freeze. Sometimes the Divine taste of natural organic cream is tasty enough all you have to add is a teaspoon of stevia glycerite. Then your ice cream will not harden like a rock.
I don't write recipes like this because it causes a lot of confusion for "newbies" when they first start Keto.
Taste before baking and adjust sweetness to your liking but know that some of the sweetness bakes off and won't be as sweet.
Also slowly add natural sweetener to ice cream and adjust sweetness before churning  or making into ice pops or push pops.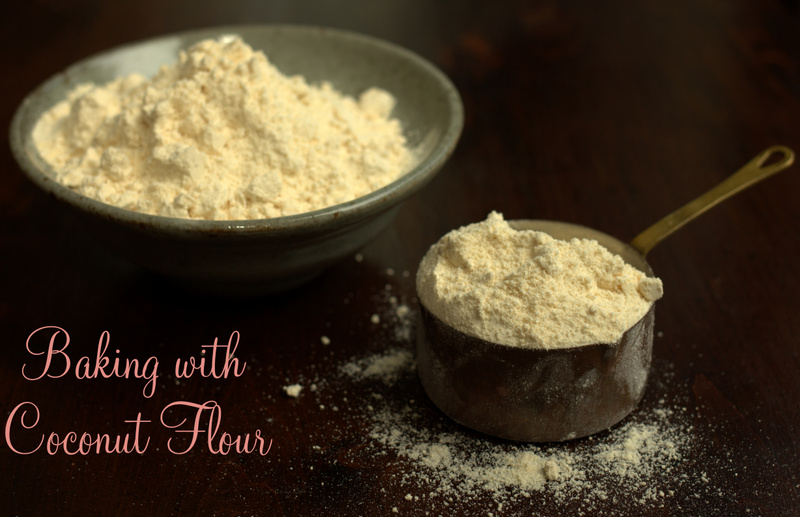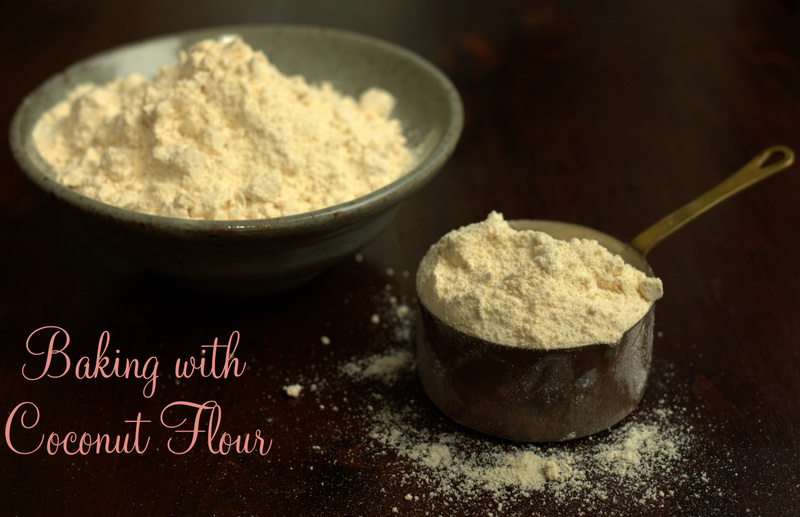 Ketogenic Baking Tips
Here is a chart to help when converting to coconut flour from other flours.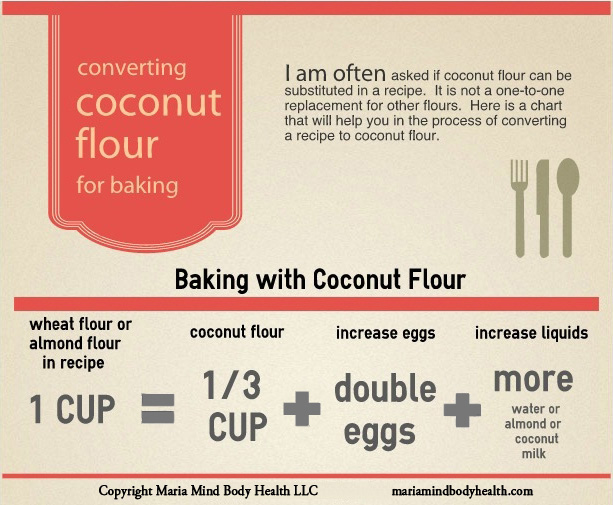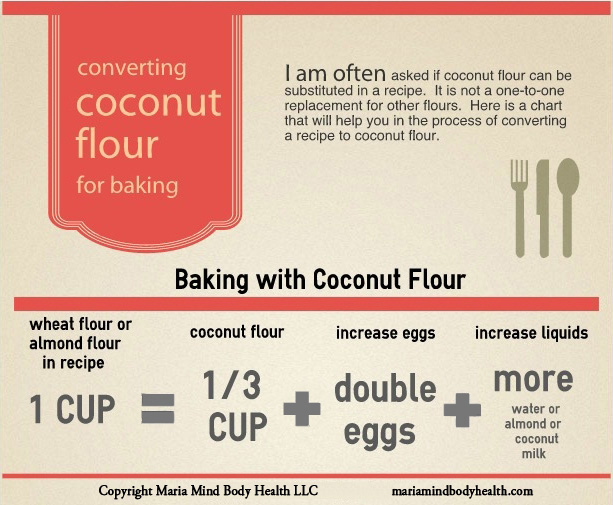 You know how some people with different brands of coconut flour can't get recipes to work?  Well this is what someone wrote.
"Its not so much the different types of flour but the weight of it. Different brands weigh differently(e.g. homemade coconut flour is not ground as smoothly as commercial so 1 cup homemade would have a different weight than 1 cup commercial). I've been using a measurement of 120g for 1 cup coconut flour and it works so much better now."
TESTIMONY OF THE DAY
"Hey Maria – I know you get a lot of messages from a lot of clients – but I wanted to tell you about something exciting happening in my little cul de sac! I first started following your blog and purchasing your cook books in late 2012.
At that time, I'd been hospitalized several times for ulcerative colitis, weighed about 90 lbs, and had developed allergies to the medications commonly used to treat the auto-immune condition. I had been put on Remicade – which is a very strong biologic drug that suppresses the immune system – just to keep my body from destroying itself further. Well, long story short, I used food to heal myself. In the past three years, I've gone from being barely able to get out of bed, in and out of the hospital and having to take strong, cancer-causing drugs, to thriving, being able to run and lift weights and being off all dangerous medications! Believe it or not – that's not the exciting part.
My family and neighbors have watched this transformation, and JUST THIS WEEK, two of them have approached me about what I eat and how it has helped heal me. I directed them to your site, and they each purchased several cook books (your husband actually sent one of them a book that was no longer available on amazon). They started their journey into healthy, ketogenic foods this morning.
Just wanted to let you know – being healthy, and being excited about it – is contagious! Thanks for all your help through these three years. " – Mica