KETO PANCAKES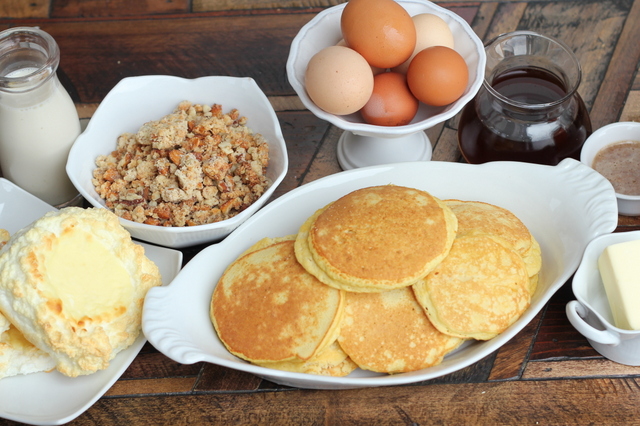 These were really good. I made the batter on Saturday and I kept it in the fridge…it only took seconds to whip up a healthy and yummy breakfast. I can't wait to make them for my boys! The whole recipe is fewer calories than one serving of "Aunt Jamima" pancakes!
½ cup cottage cheese
2 eggs
½ cup vanilla egg white or vanilla whey protein
2 TBS vanilla unsweetened almond milk
2 tsp baking powder
A TBS or 2 of Swerve (optional sweetener)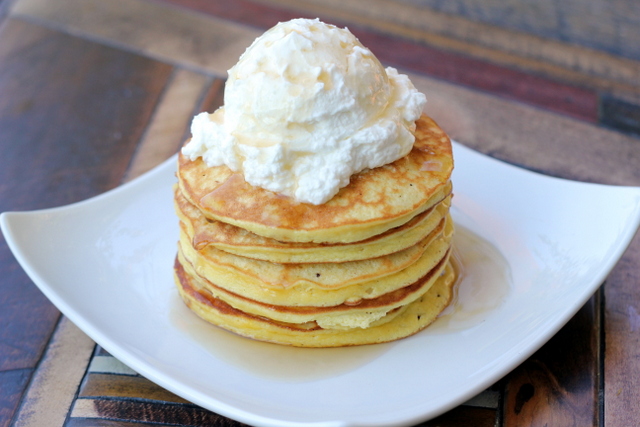 Place all ingredients in a food processor and blend until smooth. Let sit for 5 minutes (the baking powder will "fluff" up the batter). Heat a skillet and cook! I can take out this entire recipe without any guilt! But it serves 4. Just be careful with what you top them with! You can easily get up to 500 calories and a sugar coma with maple syrup. I served mine with my "Healthified" Pecan Nut Butter which you can find in my book: The Art of Eating Healthy: KIDS. Makes 4 servings.
NUTRITIONAL COMPARISON (per serving)
Aunt Jemima = 160 calories, 31 carbs, 1 g fiber, 4 g protein
"Healthified" Protein Pancakes = 90 calories, 1.75 carbs, trace fiber, 13g protein
TESTIMONY OF THE DAY
"Good morning Maria Emmerich! This weekend marked a milestone in my journey. Not only have I lost half of my body weight but I wore a sleeveless shirt for the first time in 15 years!
My 12 year old daughter pointed out that she has never seen me wear a sleeveless shirt….and added that I looked buff!
Thank you Maria and Craig Emmerich for all of your guidance! I am beyond happy to have found this way of eating and will never return to where I started. I am stronger, healthier, younger and feel fantastic. Keto on!
Age: 40 yrs
Height: 5'6"
SW: 270 lbs size 22
CW: 135 lbs size 4"– Sarah
Most people I consult are doing keto totally wrong. Get fast results with the my NEW Keto Packages!