Testimony of the Day
"I started to follow Maria last March 2013, my before picture that in Portuguese says "Antes" it looks like I was pregnant but I wasn't, my baby had almost 1 year old at that time, I was a type 2 diabetic, and I`m not anymore, I have hypothyroidism, and I was always anxious, nervous, tired. I used to have migraines and trouble sleeping, not anymore! I have 3 kids under 5, and now I have the energy that I need to take care of them and play with them, I just love to be on my own skin now, my "Hoje" pic shows how I look today with 50lb down, I fell like my real me again, life is great! thanks, Maria for everything, I can't thank you enough!" – Cynthia
To get the results like Cynthia, click HERE for easy to follow keto-adapted meals.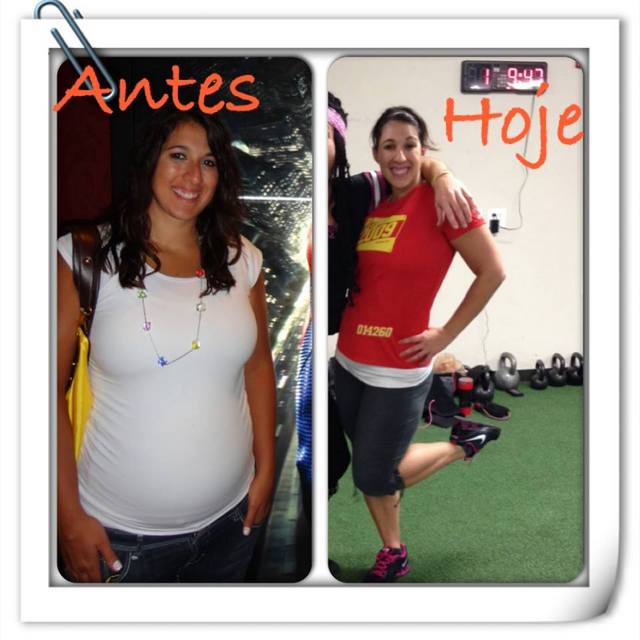 Keto Nutella Cream Puffs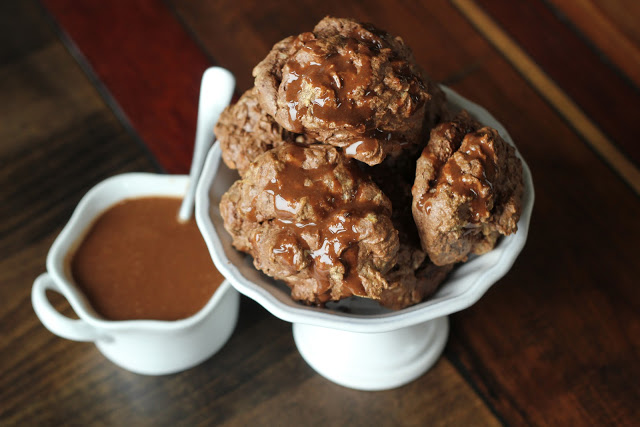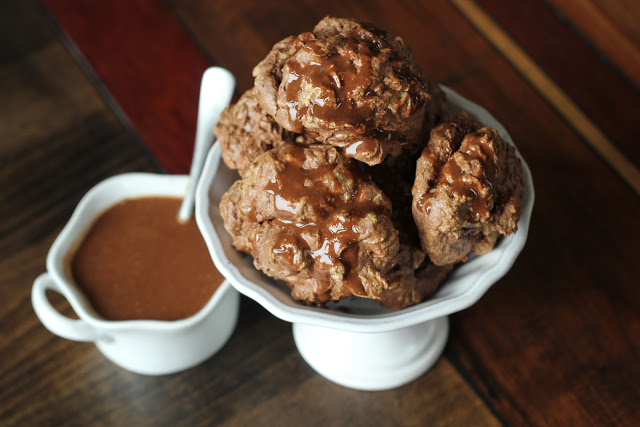 PUFFS:
3 eggs, separated
3 oz cream cheese or coconut cream (if dairy allergy)
1/2 cup chocolate whey protein (vanilla works too)
4 TBS cocoa powder
1/8 tsp cream of tartar
½ tsp stevia glycerite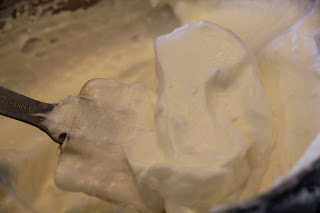 Preheat oven to 300 degrees F. In a bowl, whip egg whites with cream of tartar until peaks are very stiff (about 5 minutes, see photo). Slowly mix in whey protein and cocoa powder. In a separate bowl, blend cream cheese, yolks, and stevia. Slowly add the cream cheese mixture into the stiff egg whites. Grease a cookie sheet or medium-size muffin tin. Fill muffin tin with batter or make little balls of batter on a baking sheet. Bake for 20 minutes (or until golden brown). Remove pans from oven and let cool on a cooling rack. Once cool, use a knife to cut a small hole in the puffs to insert the cream filling.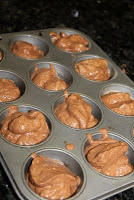 FILLING:
2 cups raw hazelnuts
1/2 cup unsweetened cocoa powder
1/2 cup erythritol
1 tsp stevia glycerite
1/2 tsp vanilla
1/8 tsp Celtic sea salt
3 TBS hazelnut oil (could use other oil like coconut or macadamia nut)
Heat the oven to 400 degrees. Spread the hazelnuts evenly over a cookie sheet and roast until they darken and become aromatic about 10 minutes. Transfer the hazelnuts to a damp towel and rub to remove the skins.
Pulsing the Erythritol in a coffee blender and blending it until a fine powder is an optional step, but it makes a really smooth Nutella.
In a food processor, grind the hazelnuts to a smooth butter, scraping the sides as needed so they process evenly, about 5 minutes.
Add the cocoa, sweetener, vanilla, salt, and oil to the food processor and continue to process until well blended, about 1 minute. The finished spread should have the consistency of creamy peanut butter; if it is too dry, a process in a little extra hazelnut oil until the desired consistency is achieved. Remove to a container, cover, and refrigerate until needed. Allow the spread to come to room temperature before using, as it thickens considerably when refrigerated. It will keep for at least a week.
NUTRITIONAL COMPARISON:
Traditional Nutella = 200 calories, 23 carbs, 2 fiber
"Healthified" Nutella = 110 calories, 3.4 carbs, 2 fiber
More recipes and tips like this can be found in: The Art of Eating Healthy: Sweets. Thanks SO much for your support!