Keto Cookie Walk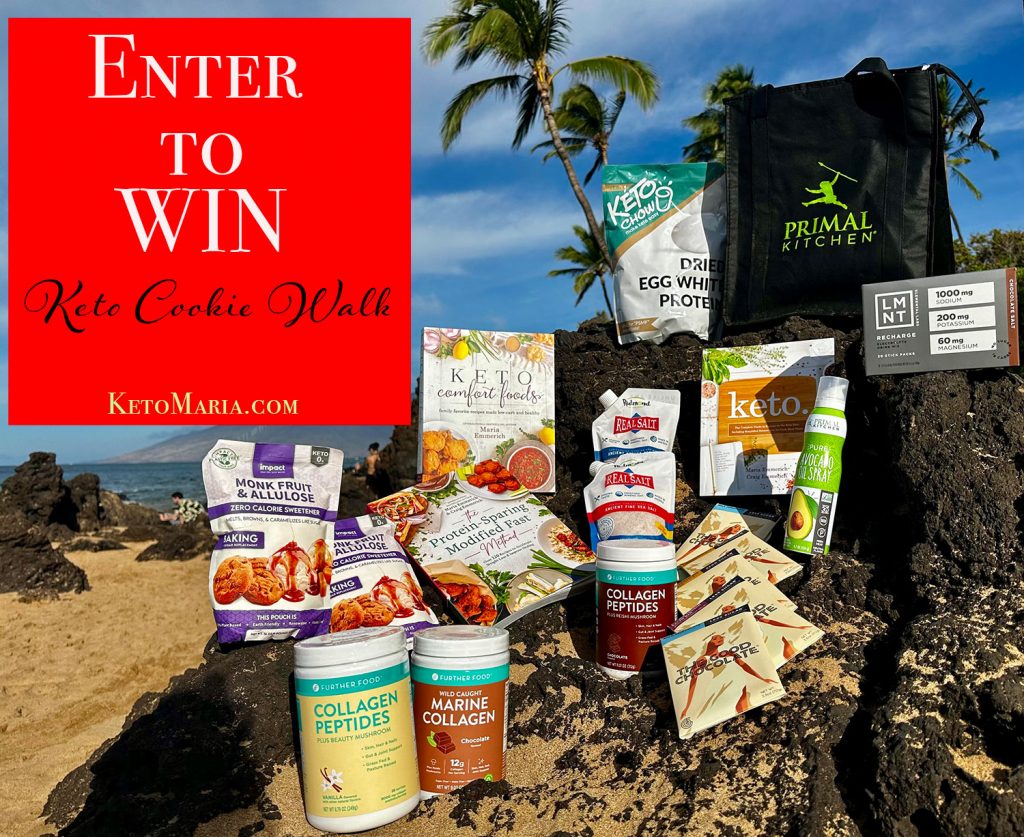 Who is ready for Holiday Baking?
How about joining in on a little fun with a chance to win a prize to go along with all your keto cookie baking?
I am hosting a virtual Cookie Walk where I am giving away prizes of my favorite healthy keto products! I have so many keto cookie recipes, keto bar recipes, and keto dessert recipes on my blog and in my books for you to make for the keto cookie walk!
Starting December 1st through December 18th you can enter to win! The more you enter, the more chances you have to win!
HOW TO ENTER MY KETO COOKIE WALK CONTEST:
Post photos of one of my keto cookie or keto dessert recipes and tag me @mariaemmerich on IG, Twitter or Facebook and use the hashtag #mariaemmerichrecipe and #mariaemmerichcookiewalk
Share where the recipe is from; Blog link or the title of the book with the page number!
Post in my private Facebook group called KETO
(click HERE to join). 
On December 19th one lucky USA participant will win a box full of  Emmerich approved healthy keto Baking supplies including:
8 Boxes of Kettle and Fire Bone Broth
Impact Allulose Monk Fruit blend
Primal Kitchen collagen and avocado oil spray,
The Good Chocolate (sugar free chocolate)
and copies of 3 of my books!
Keto: the Complete Guide to Success
and my new Protein Sparing Modified Fasting Method book!  
AND
For my friends who do not live in the United States, one lucky winner outside of the USA will win a $150 gift card to my eBooks or services on Keto-Adapted.com!
I know no treats will actually change hands BUT I want to inspire you to stay sugar free and keto during the holidays AND have a chance to win an awesome prize!
Happy Baking my friends!
WINNER of VITRUAL COOKIE WALK (Mandy posted every day!):
So I think my little T1D's enjoy Maria Wojcik Emmerich Blondies from The Art of Healthy Eating Sweets! 

Actually they've been making cookies almost every day AND enjoying them without dreadful blood sugar spikes! Yay!!!

Thank you Maria!

#mariaemmerichrecipes

#mariaemmerichcookiewalk