Keto Christmas Gifts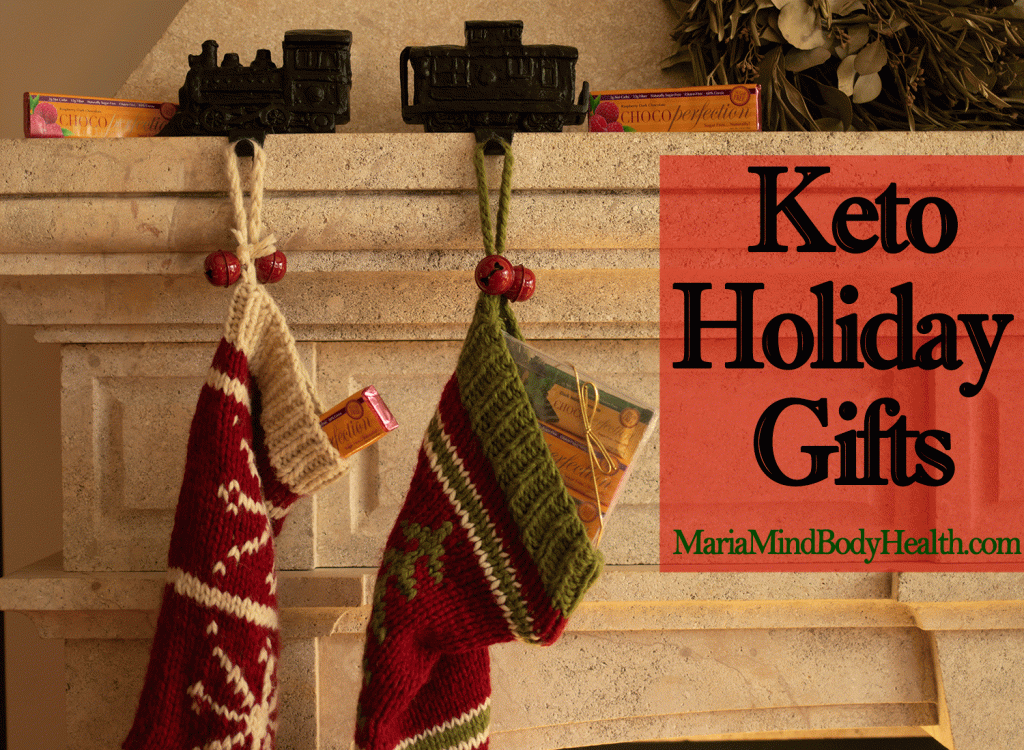 Are you looking for a perfect holiday gift for your keto friend or family member?
Or are you keto and want to tell your spouse what you REALLY want for Christmas?
Here are my Favorite Keto Christmas Gifts!

We now have gift cards that you can purchase for any amount or any occasion. You can enter the amount you want to gift. These keto gift cards can be used for specific packages such as my Phone consult, VIP Keto Package, Health Assessment or Keto Starter Package.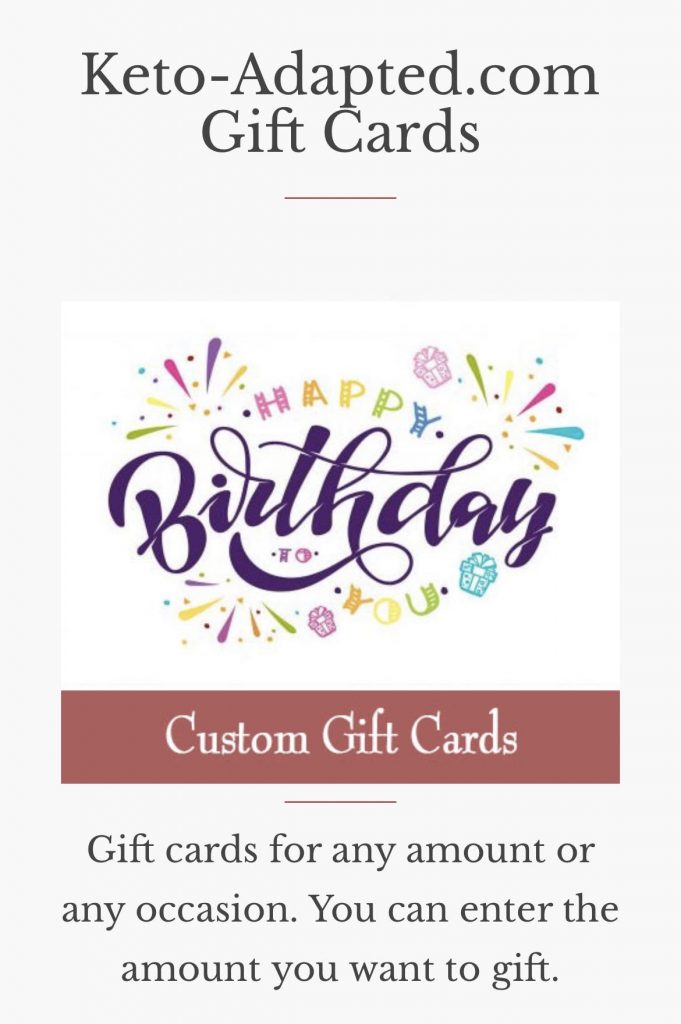 One year, my in-laws gifted us grass-fed beef! It was one of my favorite gifts because we needed it and it saved me time not going to the store! I loved getting a delivery of meat every month! Why not gift such a healthy gift? They will think of you every month and every meal that they make with it!
I love Butcherbox and love giving this gift to my friends! Every month, they get a delivery of their favorites! They can choose from beef (we LOVE their pre-made burger patties!, I also eat their filet mignon almost daily!), chicken, salmon, pork and they have SUGAR-FREE BACON!
Skip the stores with all the temptations and get quality food mailed to your front door!
Click HERE to access member deals and specials. You'll find exclusive and limited time offers as well as new product launches like lobster, ground bison, seafood sampler, cast-iron favorites, their legendary bacon blast (10 packs of bacon for just $5/pack), and so much more. Their member deals are constantly changing so be sure to click HERE!

I love my cast iron skillets but no matter how much I season my pans, scrambled eggs stick too much! This is why I love my scan pans! Finally a non-stick pan without the harmful coatings!
Click scan pans I love!

These keto Chocolates make great stocking stuffers! My boys LOVE the Raspberry Dark Chocolate!
Click HERE to find Keto Chocolates!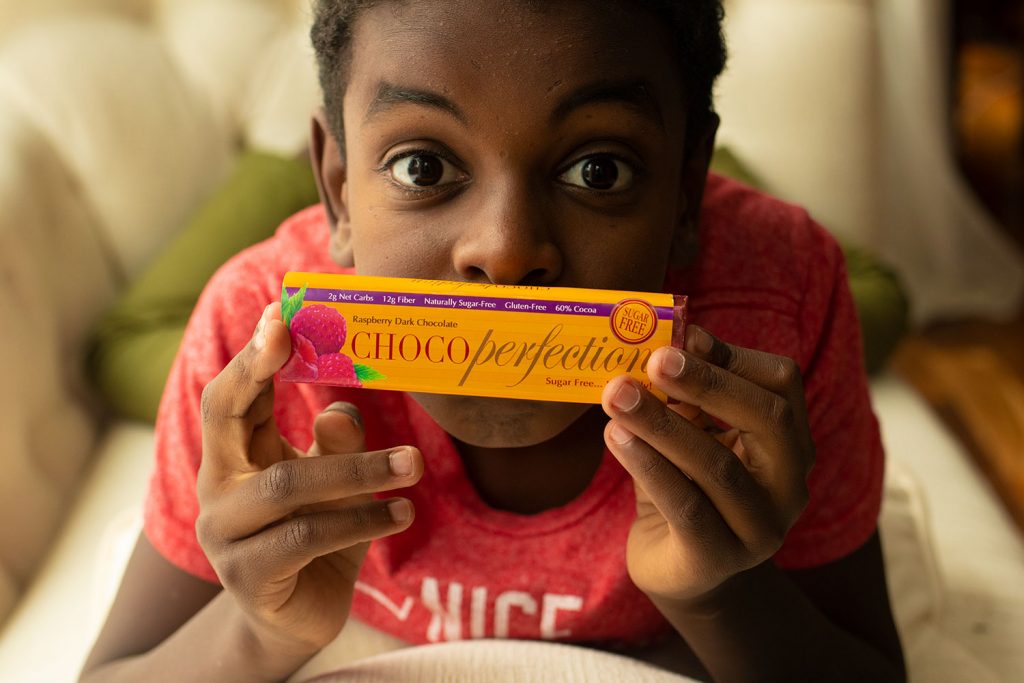 Find my FAVORITE 8 quart stand mixer (that can make 2 loaves of Protein Sparing bread at once!) HERE. (makes a GREAT gift!)
Find my favorite 5 quart mixer HERE.

My mom is a hard person to buy gifts for. She has everything she wants! But beauty products are always a welcomed gift!
If you are constantly using shampoos, lotions and make-up with chemicals you are creating a Toxic Liver. Your liver plays a major role in weight loss. The liver is a chief organ in the body for metabolism functions. Keeping our liver at optimal health should be a main focus of healing your body.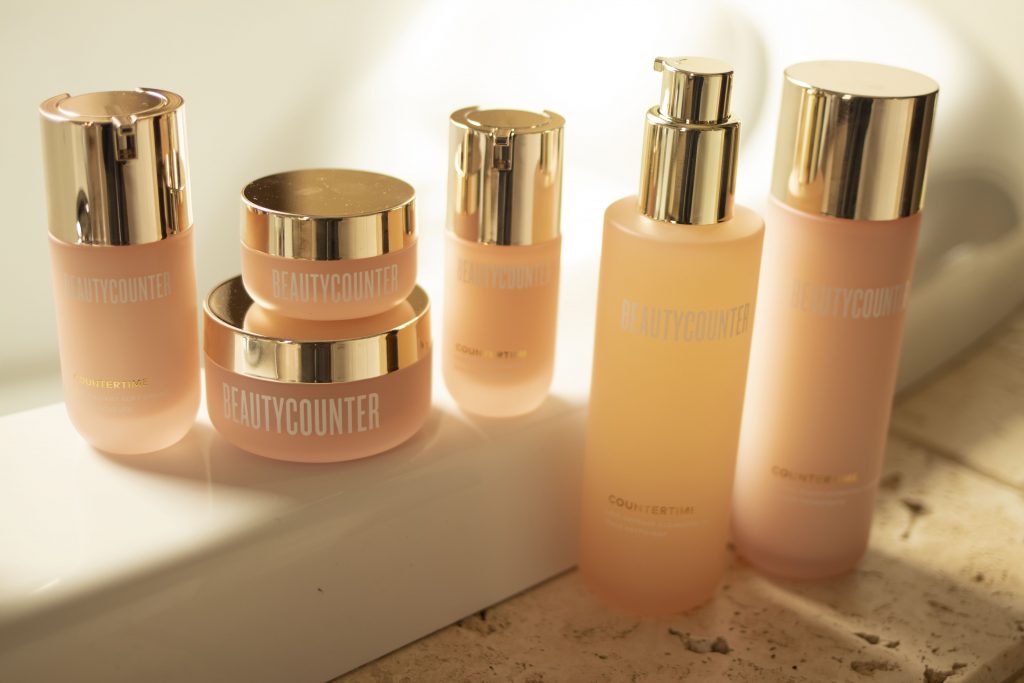 Making changes in my pantry as well as my bathroom pantry wasn't an overnight process. I slowly learned how even though we were impeccable with our food choices we still were getting chemicals in our body with the lotions, shampoos and products I was putting on my skin as well as my kids (who are most vulnerable). That's when I decided to throw out the chemicals and start using products that are not only healthy for my family, but they are healthy for the environment.
What we put on our skin can be just as important as what we put in our mouths. Beautycounter has a great line of cosmetics, shampoos, sunscreens, baby products and more that are chemical free.
To find my favorite Beautycounter products that make a great gift for your friend (or for yourself!), click HERE. 

My hard boiled egg pudding recipe is a very popular recipe around the World! It warms my heart that everyone loves it so much! However, some people said it was too grainy. It will be grainy if you do not have a great blender!
I use my Vitamix daily! No lie. I use it for everything. I make my sauces in it, salad dressings (my Ranch is the best!), my keto soups that I want pureed, and it makes my hard boiled egg pudding into the creamiest chocolate mousse!
Yes, a Vitamix is a pricy gift, but I went through a cheap blender almost every year. My Vitamix has lasted 10 years! It is good investment in my mind!
Click HERE to find the Vitamix I love (on SALE NOW)!
Click HERE to find a more affordable Vitamix! 

When we were first married my in-laws gifted us a monthly beef delivery for Christmas! It was such a great gift! I still remember it even though it was 18 years ago!
If you want to gift your young adult kids or. friends a monthly delivery of quality meat, click HERE and if you sign up FROM DECEMBER 1st – December 22nd you get FREE BACON FOR LIFE
If you're an existing ButcherBox member I've got deals for you too.
Skip the stores with all the temptations and get quality food mailed to your front door!
Click HERE to access member deals and specials.
You'll find exclusive and limited time offers as well as new product launches like lobster, ground bison, seafood sampler, cast-iron favorites, their legendary bacon blast (10 packs of bacon for just $5/pack), and so much more. Their member deals are constantly changing so be sure to click
HERE
!

10. Quality Knife
I LOVE using quality knives! They help me enjoy cooking in the kitchen! There's nothing worse than using a poor quality knife while trying to make delicious food!
I've had the opportunity to cook on many television shows and I've learned to bring my own knives with me. The television kitchen always have very dull knifes with poor gripping handles, which always made the food less than quality and made me a bit flustered while cooking on live television.
My FAVORITE knives are from a small company called Nakano! The Nakano knives have a blade that is made out of high quality steel used by top chefs around the world. The precise alloying of metal provides the blade with an impressive edge retention.
Nakano offers FREE shipping and returns as well as 100% money back guarantee!
Click HERE to check out all their great options! A chef's knife is a MUST!  
Use code EMMERICH for a discount!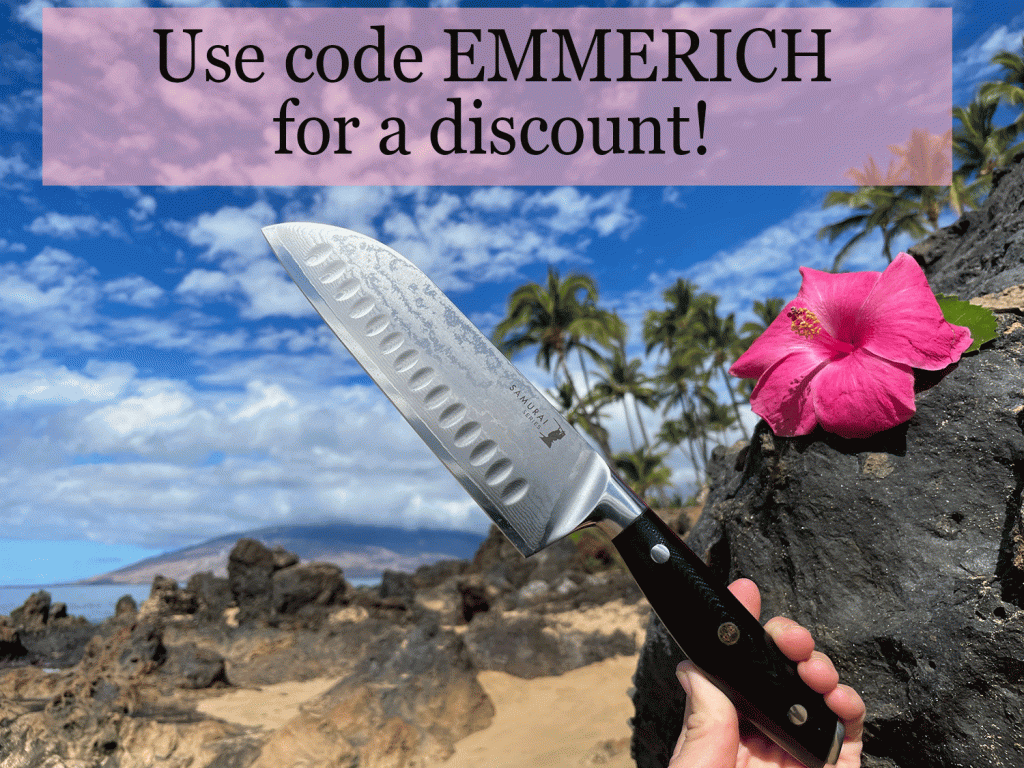 As many of you know I am a simple girl in many ways. I don't wear a lot of jewelry but when I do wear it, I only wear Guilded Grey. This photo is of me cooking in Russia! The most amazing experience!
One of the reasons that I love Guilded Grey jewelry is it is so unique and classy! Guilded Grey has been featured in Vogue Magazine and many celebrities like Ryan Seacrest have purchased her jewelry! But I REALLY love Guilded Grey because I have gotten to meet the owner, Tamara. She is lovely, kind and very generous! I adored her from the first moment I met her.
You all know I love to support small businesses and Guilded Grey is one that I love being able to support!
If you are looking for a special gift, this jewelry is one of a kind that will be cherished! It may inspire her to stick to the keto lifestyle when she wears it!
Click HERE to check out the best jewelry gift ideas!
Use code MARIA for $10 off! 

Our strength training programs are professionally designed programs to help you gain strength and lose body fat! They are all on sale for 33% OFF! These programs include detailed instruction and video examples of every exercise to ensure you are using the correct form. There are also options for every exercise for when you are traveling or don't have access to a gym!

Coupon:strength2020
CLICK HERE to buy a Strength Training Program!
TESTIMONY OF THE DAY
"Hi Maria! Sending you a huge thank you for your 30 Day Ketogenic Cleanse cookbook! This is what FINALLY held the key to my keto success. I came to keto after many trials and errors looking for the healthiest way to eat.  Once I decided to try keto, I began researching, and found so much conflicting information. I did all the wrong things, bulletproof coffee, cheese all the time, nuts when I couldn't think of what to eat. I bought some keto cookbooks, but none of them described how to put a day of eating together.  And of course, I gained weight.
I was about to throw in the keto towel, but didn't know what to try instead….you name it, I've tried it from vegan to juicing, all of it.  Then, one fateful day I stumbled across your cleanse cookbook. I decided it would be my final try with keto. I can't begin to describe the impact this has had on my life!
In 30 days, I only lost 10 lbs, and was a bit disappointed. As I learned more from you and Craig, I realized there must have been a lot of internal healing going on. I decided to do another 30 days. After 2 more weeks I suddenly I dropped 20  more lbs.
 I'm a mom of 7, and weigh what I did in college! Beyond the weight loss (my husband also lost 35 lbs) the best thing is the knowledge! I return to this book constantly. I love the recipes. I am amazed at how effective this plan is. After spending so much time with this book, I can now look at other keto recipes and know if they will work for me.  I stay mostly dairy and nut free, and know whenever I have "dirty" keto meals, all I have to do is go back to the cleanse book to get back on track.  I have recommended this book, and you and Craig to everyone who asks what I did. Thank you for your solid science and delicious recipes!" Karen
Most people I consult are doing keto totally wrong. Get fast results with the my NEW Keto Packages!