Keto Air Fryer Cookbook 
I am SO excited to show you my newest book Keto Air Fryer cookbook! You can pre-order it HERE.
If you have little children or grandchildren, hold them close and hug them every chance you get. My boys are growing up too fast. There's a lovely children's book called Tuck Everlasting where a family drinks from a magic well and they stay that age. If I could, I would have us drink from the "magic well." I love the age Micah and Kai are at; they are 8 and 9. They are funny, we love to play board games together every night, they can help me in the kitchen, they are the light of my life!
When I finished my last book, Keto Instant Pot, my plan was to take a break and slow down so I can enjoy my family more and focus on my Keto Coaching students. But I've been told this many times, "if you want to hear god laugh, tell him what you have planned!" And it couldn't be more true in many aspects of my life.
When Erich, my publisher, called to discuss an air fryer book, I couldn't say no. I already use my air fryer almost daily so to be honest, a Keto Air Fryer book was a destiny!
Here is a sneak preview of the inside of Keto Air Fryer Cookbook:
If you would like to see the recipes in the book, check out @keto_air_fryer on Instagram!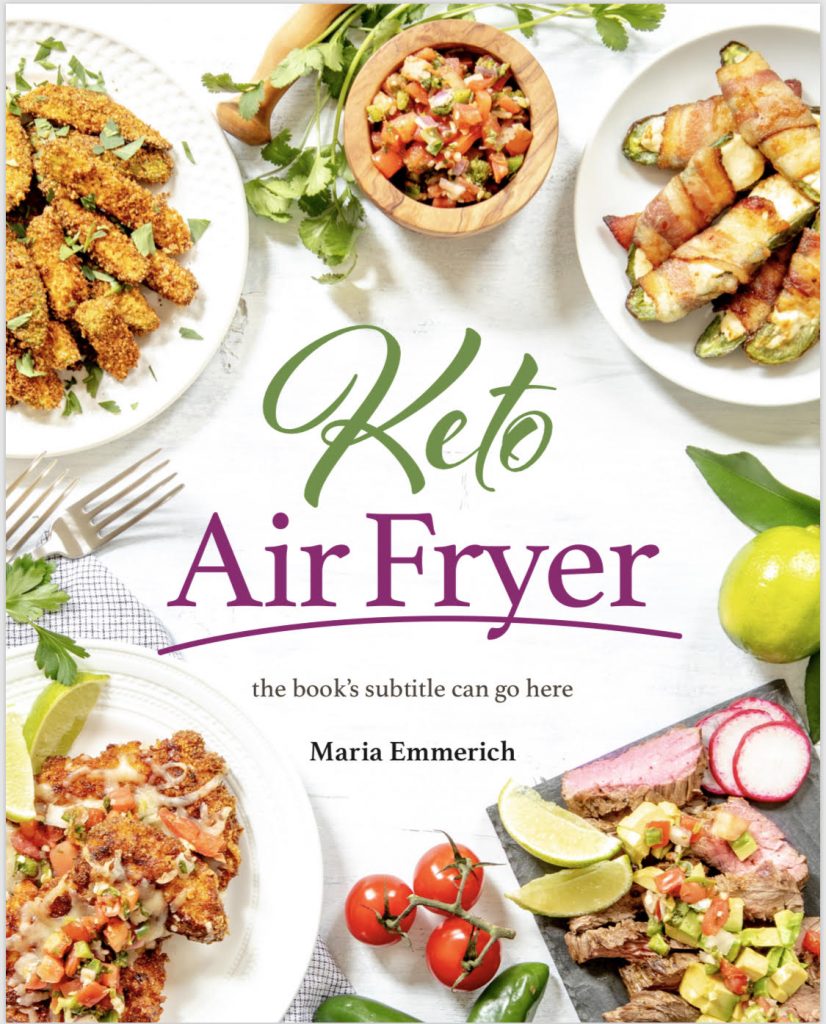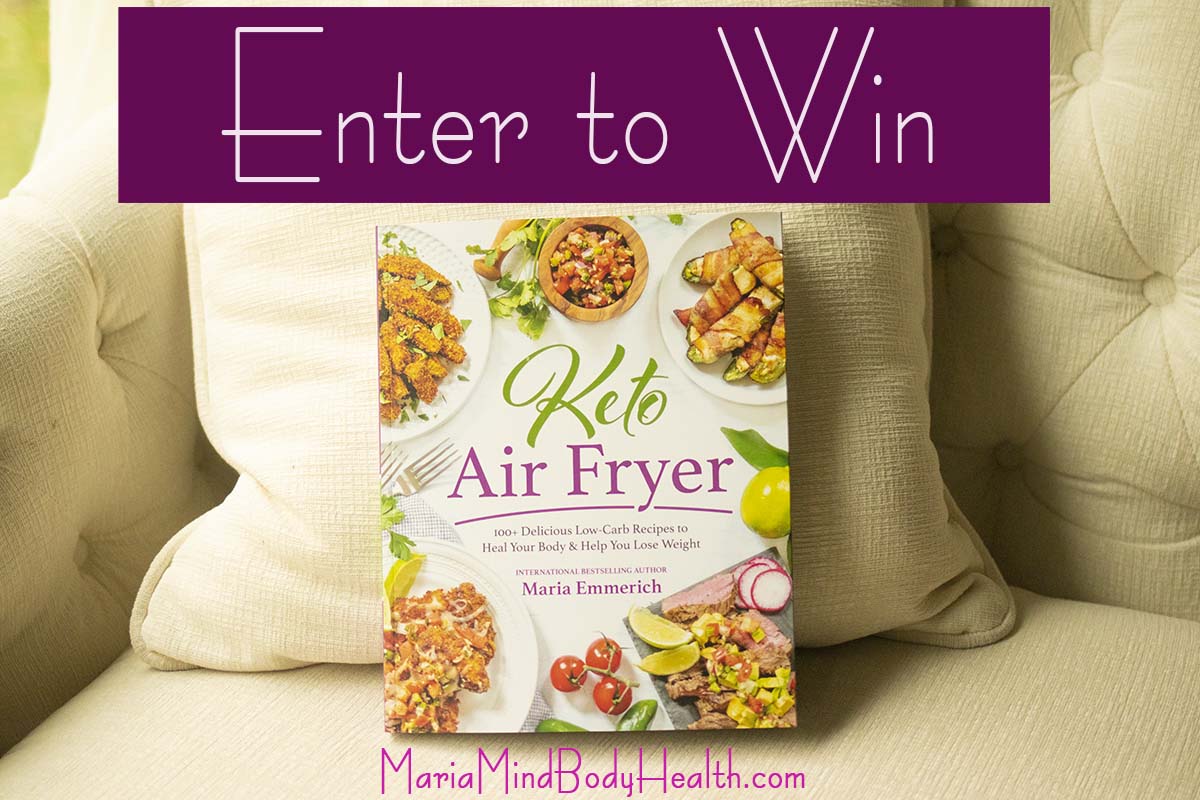 November is a time for gratitude! I am so grateful for all of you that I would like to do a GIVEAWAY of Keto Air Fryer!
ENTER TO WIN 
1. ONE ENTRY for joining my Keto private facebook group called KETO.
2. ONE ENTRY for following me on Instagram @mariaemmerich and @keto_air_fryer
3. ONE ENTRY for commenting below on how the keto lifestyle has helped you or a loved one!
4. ONE ENTRY for sharing my giveaway on Facebook or Instagram and tagging me!
Good Luck! Winner will be chosen November 12th!
TESTIMONY OF THE DAY
"I would like to thank Maria and Craig!
In 2016, I was desperate. I was DOWN to 230 from 260+ but couldn't lose more. I had tried every diet. At age 62, I had lost 100 lbs at least 4 times in my life (coming from an obese family). I needed a knee replacement and spinal lumbar surgery. Then I started hearing about Keto and Maria's name popped up.
I checked out her credentials and took a chance on a consultation. That started my new way of eating/life. It was hard to change the way I saw food but, most of all, control my sugar addiction (which will always be a part of me). Honestly, there have been ups and downs. Sometimes, I've had periods of childish resentment, wanting to have unlimited sweets 24-7. That ended up with a 75 lb gain before I wrestled control back from my addiction. You learn a lot from these set-backs! Addiction never goes away.
But back to the point, Maria gave me all of the knowledge and support that became the basis for my Keto way of life. To this day, it still helps me weed through the true and false info I read on line! I love how she has Keto community spirit and has led me to some great women bloggers with great recipes. My current weight is 123 lbs, ht is 5'3", BMI 21.8. I take less medication. No longer pre- diabetic.
Thank you. You changed my life. God bless!" – Pam
Most people I consult are doing keto totally wrong. Get fast results with the my NEW Keto Packages!