Testimony of the Day
"I'm not a doctor or a scientist. I'm just a 47 year old lady who has had IBS for at least 20 ears and was diagnosed with fibromyalgia a little over 10 years ago.

I hadn't had normal BM's or a day without pain for so long it became my new normal. I had just learned to live with it. There were days I didn't have the strength to pick up a coffee mug. Since I have been working with Maria, I no longer have IBS symptoms, and no fibro pain. I feel great!

As an added bonus…I have lost almost 50 pounds and weigh what I did before the birth of my oldest child. My energy is great. My moods are stable. And her recipes have made it SO easy. Thank you Maria." – Linda
Most people I consult are doing keto totally wrong. Get fast results with the my Mind-blowing Keto School!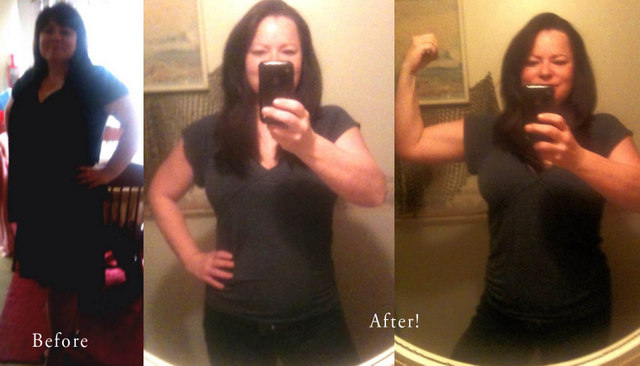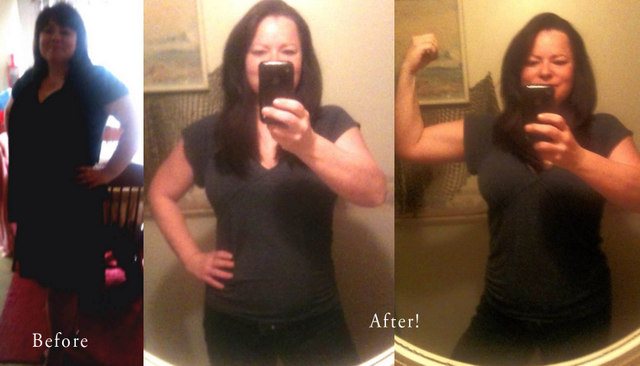 Intermittent Fasting
Breakfast isn't the most important meal of the day … "breaking your fast" is!
I remember when I first heard about "intermittent fasting." I thought, no, no, no. This is not good for anyone who wants to maintain their muscle. But after diving into what happens when you fast on a well-formulated keto-adapted diet, I realized that not only do you maintain your muscle, but there are other amazing benefits as well. As I started putting this into practice, I not only experienced the physical benefits, but the mental benefits were outstanding! I now work and write early in the morning in a fasted state for about three hours and my mind has never been clearer.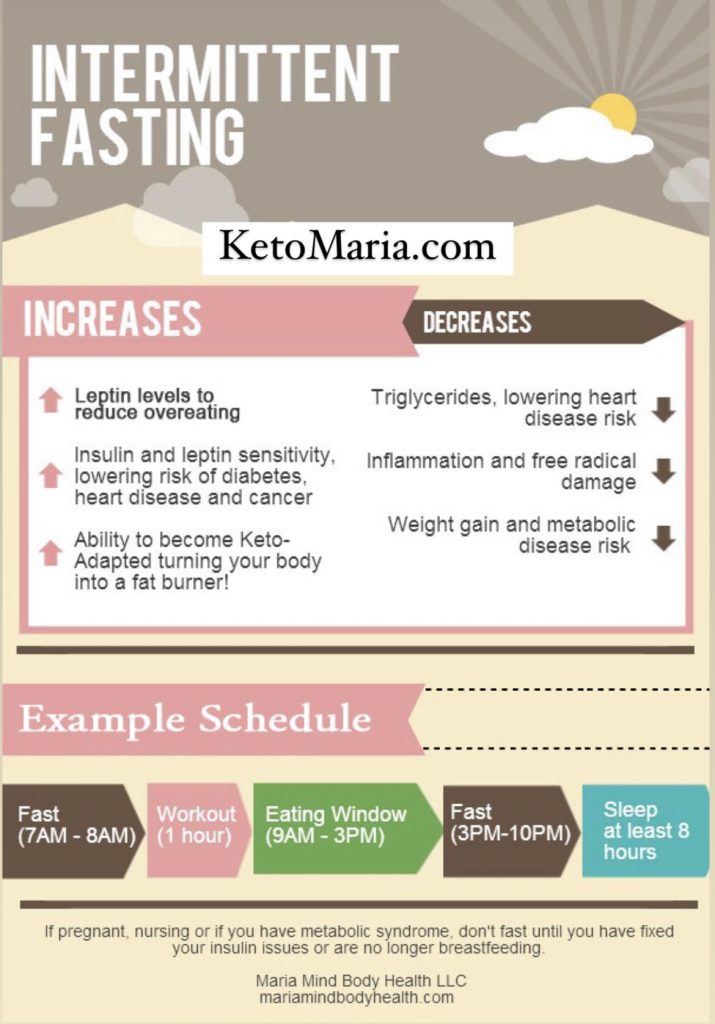 Intermittent fasting came into my life almost by accident. When I started eating keto, not only was I losing weight, but I was no longer "hangry." When you are eating the highest nutrient-dense foods like animal protein, organic egg yolks, and organic organ meat, your cells are satiated.
Fasting is not a diet. It is a pattern of eating. You can eat very poorly while practicing intermittent fasting, a decision that will cause you to not reap as many benefits than if you were to eat a well-formulated keto-adapted diet. Fasting really isn't as drastic as it sounds. When you sleep, you are starting to fast a little. During first 10 hours after eating, you are digesting and absorbing nutrients. It isn't until after not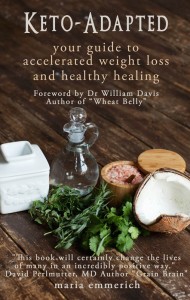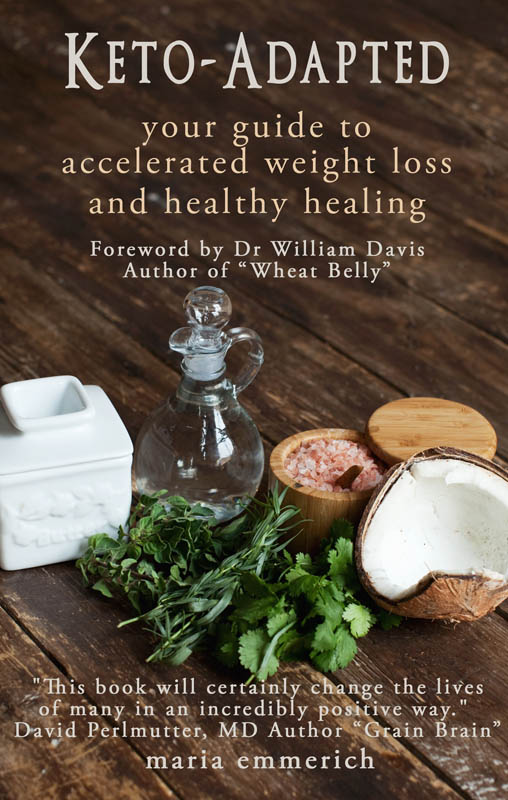 eating for 10 hours do you actually get into a fasted state. If you keep your window of eating open to only 8 hours of your day, then after 12 hours of not eating, you get into a fasted state where you can burn fat more efficiently.
I know this may sound impossible. What I find interesting is that with most dieting, the mental part is easy but the physical part is hard. What I mean by that is knowing you need to cut carbohydrates and gluten is easy, but the physical act of making those changes is the hard part. With fasting, it is the mental part that blocks many clients from even trying it. It sounds impossible, so they don't even try. I was there, too. I did not like the idea of fasting or at least I thought I didn't. I liked eating. But since I was a sugar burner, I always wanted to eat. Now that I'm keto-adapted, I save so much time by not being plagued by thoughts of food all day.
Read more about Intermittent Fasting and how it helps heal our bodies in Keto-Adapted.
Click HERE to get a limited edition Hard Cover.
Click HERE to get a soft cover.
Thank you all for your love and support!
"Renew yourselves and fast, for I tell you truly that Satan and his plagues may only be cast out by fasting and by prayer. Go by yourself and fast alone, and show your fasting to no man." – Jesus
´"Fasting is better than prayer." – Saint Clement
´"The best of all medicines are rest and fasting." – Benjamin Franklin
´"The light of the world will illuminate within you when you fast and purify yourself." – Mahatma Gandhi
´"I fast for greater physical and mental efficiency." – Plato
´"More caution and perhaps more restraint are necessary in breaking a fast than in keeping it." – Mahatma Gandhi