Graham Crackers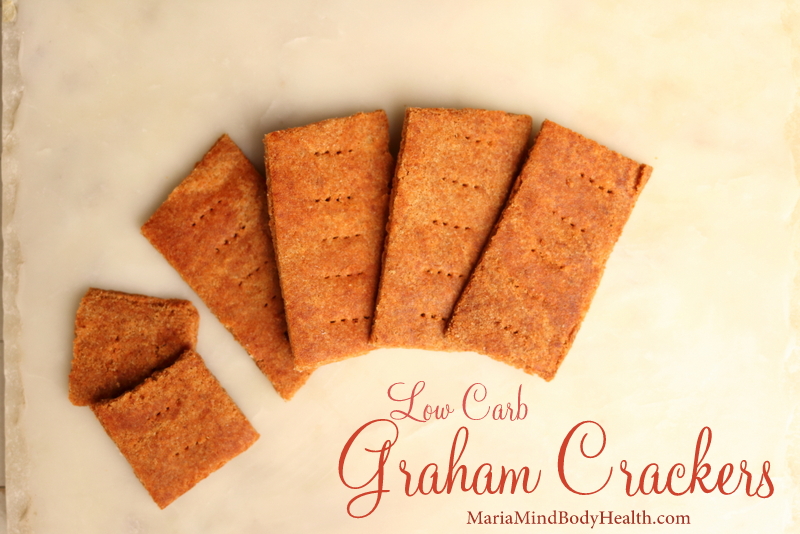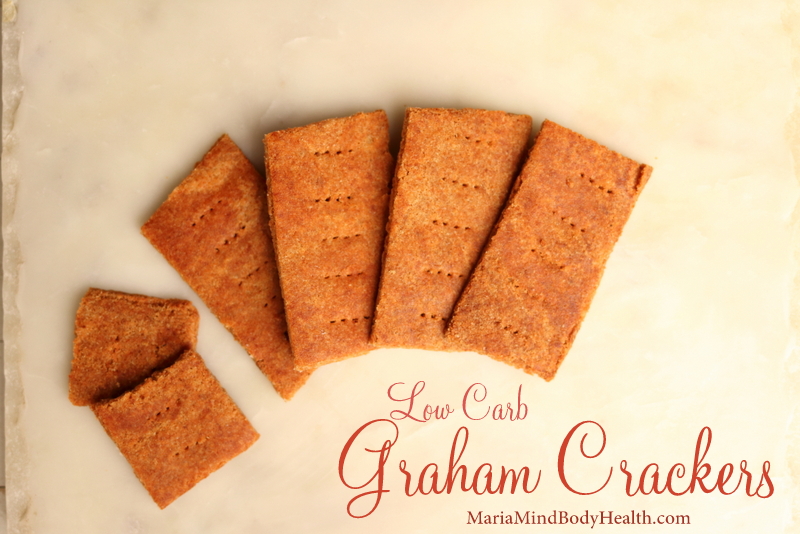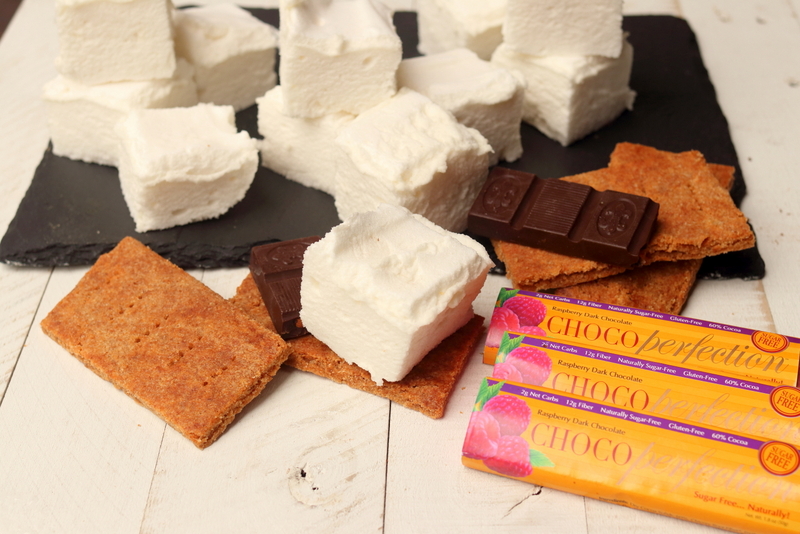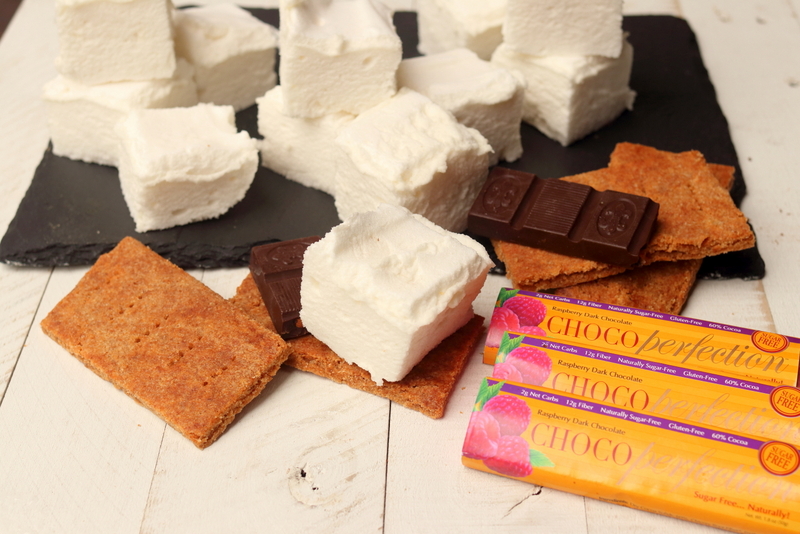 Keto Graham Crackers
1/2 cup  vanilla whey or egg white protein
3/4 cup almond flour
1/4 tsp Celtic sea salt
1/4 cup coconut oil (or butter)
1 tsp cinnamon
1/2 cup  Swerve or erythritol
1 tsp stevia glycerite
Preheat the oven to 300 degrees F. In a medium bowl, stir together the whey, almond flour, sweetener, spices, and salt. Cut in the coconut oil or butter using a pastry blender or your fingers until the butter lumps are smaller than peas form a stiff dough (you may need to add a touch of water, but only a TBS or 2).
On parchment paper (lightly sprayed with coconut oil spray: click HERE to find it), roll the dough out to 1/8 inch in thickness. Using a pizza cutter, cut into squares and "score" with a fork (to look like graham crackers). Place parchment onto cookie sheets. Bake for 7 to 9 minutes in the preheated oven (remove and score the cookies again…they will bake together otherwise), bake an additional 5 minutes. Remove from cookie sheets to cool on wire racks. Makes 24 crackers.
Enjoy with a glass of unsweetened vanilla almond milk.
NUTRITIONAL COMPARISON (per cup)
Skim Milk = 90 calories, 12g sugar
Unsweetened Almond Milk = 40 calories, 0 sugar
Nutritional Information (per 2 crackers) = 82 calories, 1.5 carbs, 0.75g fiber
Great deals on Nut and Seed Flours
Great news!  If you use this link for your Nuts.com flour orders I can a little percentage that enables me to buy flours to experiment and make more great recipes!  So stock up on one of these great "Maria Approved" flours:
Almond Flour (I buy the 25-pound bag and keep extra in the freezer, only $4.29 a pound!)
Coconut Flour
Peanut Flour
Hazelnut flour
OR Pumpkin seed flour
Click HERE.  Thanks so much for your support! 🙂 *Note: Click on ingredients to discover where to find them for the best price I can find!
TESTIMONY OF THE DAY
"Hi, Maria! I've reached new "lows" 4 times this week, this morning I was 138. My goal was 150!
Had someone told me a year ago that I'd be comfortable in my own skin, love the person I see in the mirror, and wake up happy everyday with overflowing joy, I'd have asked you what you were smoking. 
I have won my battle with depression too. Life is good! No, it's fantastic! I'm gonna keep it Keto and make myself breakfast at almost 1 pm, then I should probably weed my asparagus beds. It's ready to harvest again too!
I'm 48 years old, and mom to 4 kids, currently 25, 24, 23, and 21. This lifestyle has been the easiest thing I've EVER done! You want results like this, stay on plan, do not cheat yourself. Put it into your mind to fully commit to this lifestyle. I committed to the first 30 days but was hooked after a week or two. I refuse to cheat myself when it comes to food, I've come way too far. ️" – Alexa
Most people I consult are doing keto totally wrong. Get fast results with my NEW Keto School!