Frozen Strawberry Fat Bomb
 TESTIMONIES OF THE DAY
The Keto Cleanse really works!  Check out Elizabeth's results in just 11 days! "Maria Maria Maria, 11 days in with keto cleanse and I'm down 7.3 lbs. keto cleanse works!  Thank you" – Elizabeth
90 Day Accelerated Testimony: "I just wanted to let you know that I am down 30 pounds.  I am at my lowest since 2009 and it feels good. I am so glad that I found you and followed your blog for many years before taking the plunge.  
Thanks again so much and also for encouraging me in the beginning
to stick with it.  And to have the fat bombs.  🙂   Also I went through a really busy project at work where they were bringing in food, which I put on some weight, but now that has come off. " – Maria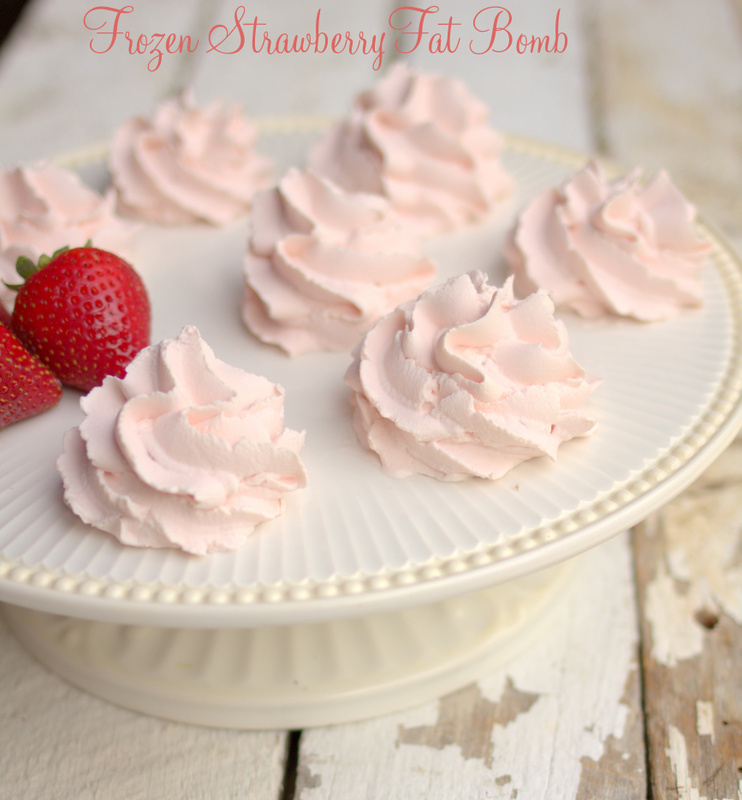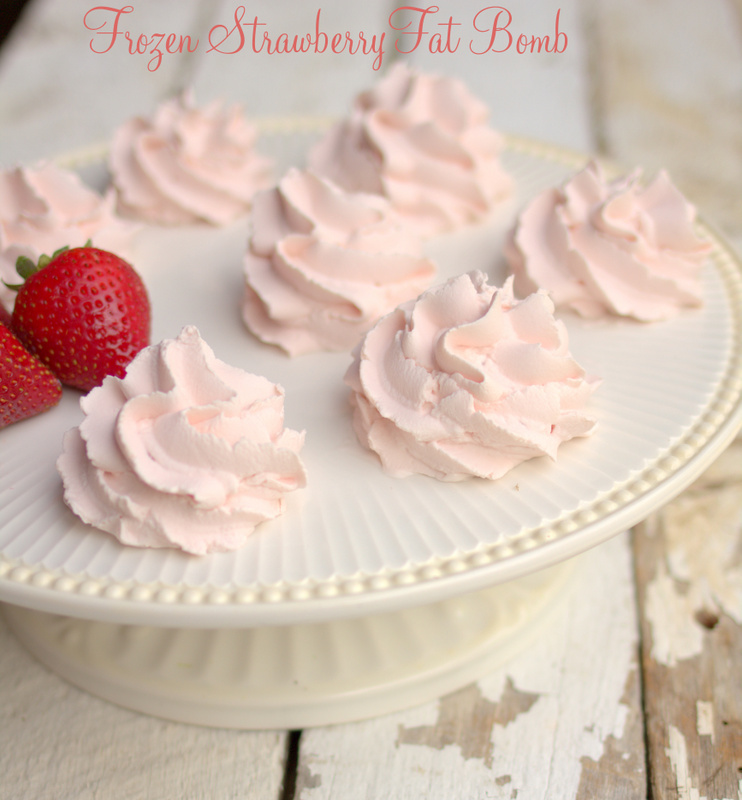 FROZEN FAT BOMBS
There's nothing I love more than a creamy frozen treat on a hot day…who am I kidding… I love frozen treats in the middle of winter too!
One trick that worked for me and many of my clients is to have a treat in the freezer in individual portion sizes. For me I always let myself have a dessert. That way when I am out socializing and everyone is enjoying cake or a dessert at a restaurant, I have no problem enjoying the conversation and knowing that when I get home I have a "healthified" dessert waiting for me. Even if it gets late and I eat within 3 hours of going to bed, I would rather do that than to grab the sugary dessert and feel awful the next day.
Also with how EASY these are there is no excuse for feeling deprived on a keto diet!
Check out why you should use Heavy Cream vs Whipping Cream HERE.
Frozen Strawberry Fat Bomb
Ingredients
2

cups

organic heavy cream

2-4

tablespoons

Natural Sweetener

depending on desired sweetness

1

tablespoon

Stur strawberry sweetener

or other flavor

OPTIONAL: 1 teaspoon strawberry extract or 3 drops strawberry oil
Instructions
Place all the ingredients in a whip cream canister (click HERE to find the one I have).

OR place the cream in a large bowl and whip until peaks form. Add the natural sweeteners and extracts.

Line a baking sheet with parchment paper. Squirt 2 tablespoons of the cream onto the paper about 1/2 inch apart.

Place in freezer for about 30 minutes or until frozen.

Store in airtight container in the freezer for up to 1 month if they last that long!
Notes
NUTRITIONAL COMPARISON (per serving)
Traditional Cream Bite = 150 calories, 16g carbs, 0g protein, 5g carbs
"Healthified" Frozen Fat Bomb = 133 calories, 16g fat, 0g protein, 0g carbs
(100% fat, 0% protein, 0% carbs)