FROZEN HOT CHOCOLATE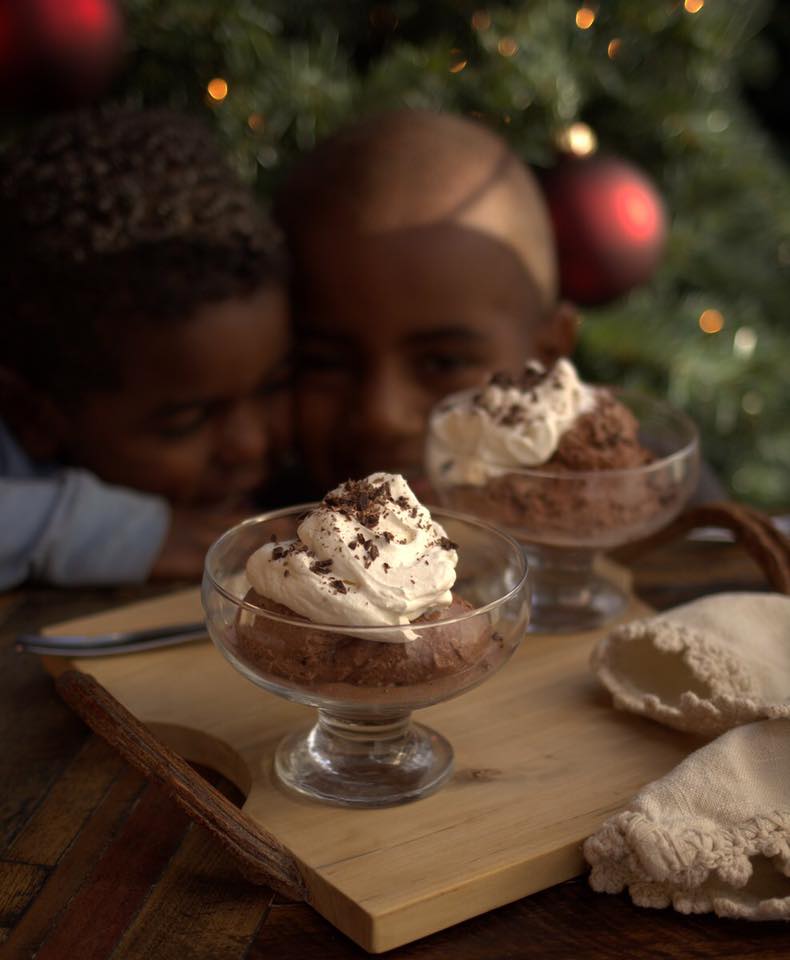 My sugar free kids LOVE my frozen hot chocolate recipe!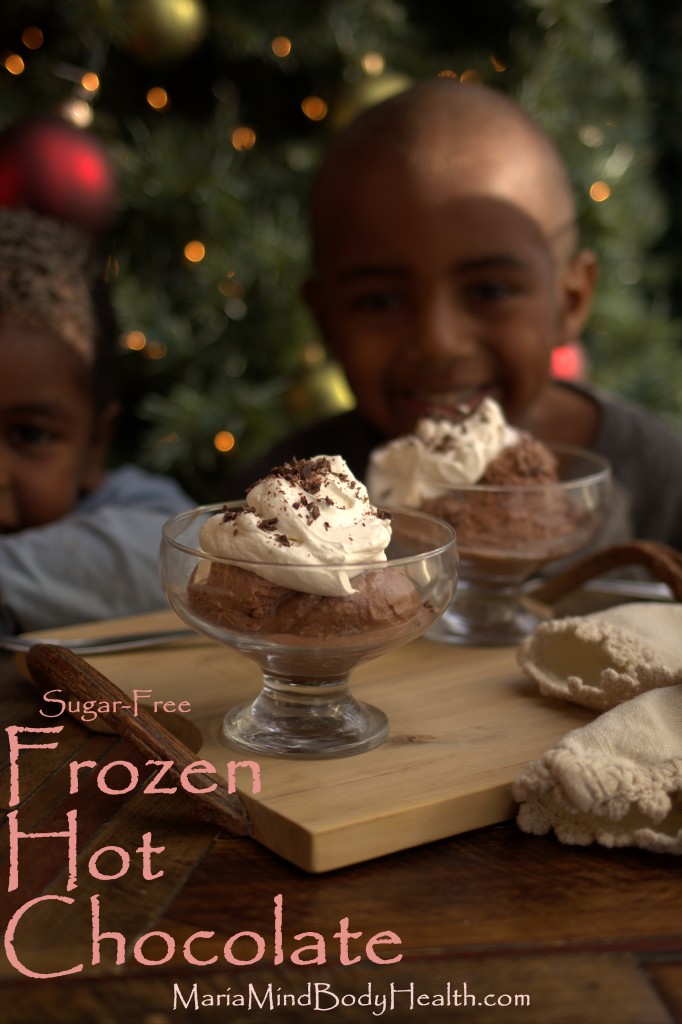 FROZEN HOT CHOCOLATE AT SERENDIPITY
One of my favorite movies to watch during the holiday season is Serendipity. It is a cute romantic comedy about how life is serendipitous. I love watching the characters Jonathan and Sara gallivant around New York City during Christmas as they start to fall in love. One place they stop at is Serendipity for a frozen hot chocolate. Here is a short clip:
I often dream of owning a cute restaurant like Serendipity where I would sell "healthified" desserts like this Frozen Hot Chocolate recipe!
Someday I hope to take my boys to New York during the holidays to see all the magic of the holidays and have a sugar free frozen hot chocolate at Serendipity. But in the meantime we will enjoy the magic in our home.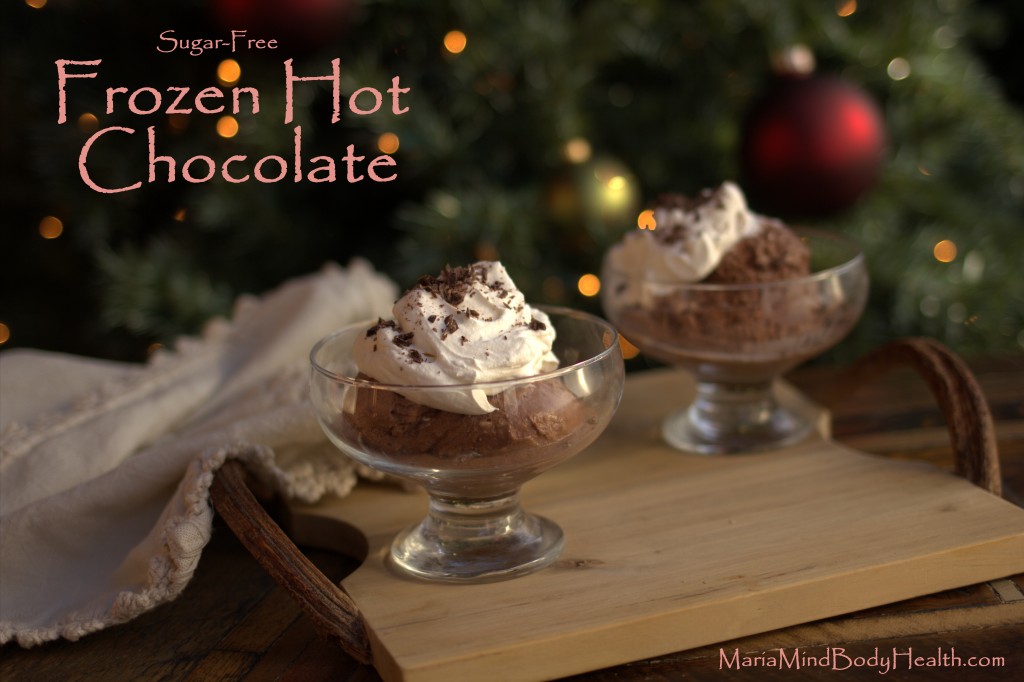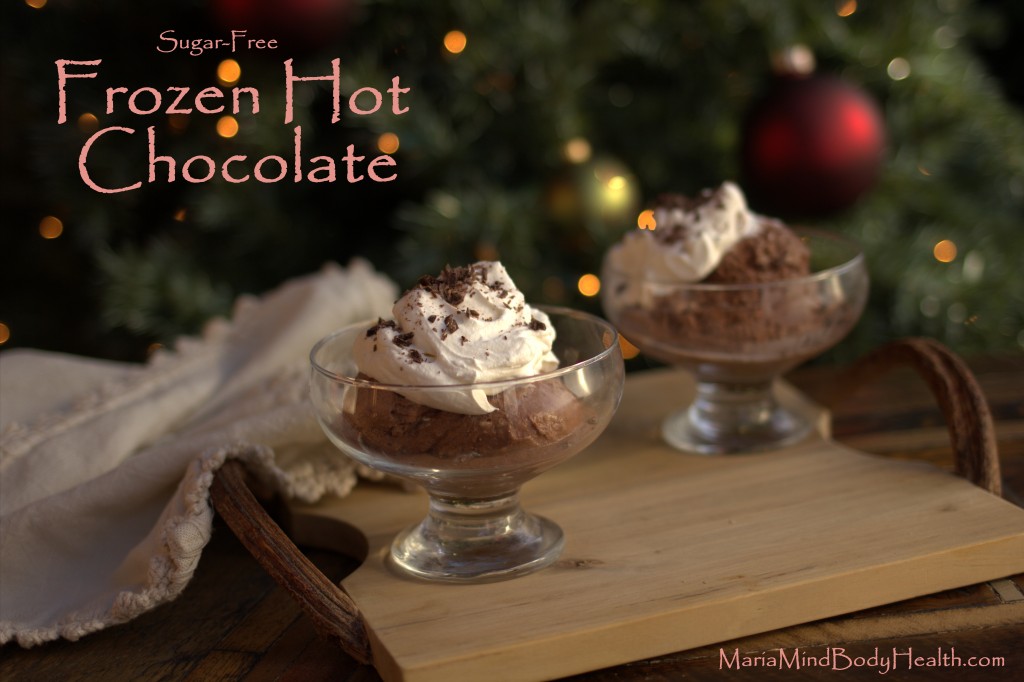 Frozen Hot Chocolate
Ingredients
1

oz

unsweetened baking chocolate

2

TBS

coconut oil or organic butter

2

tsp

unsweetened cocoa powder

1

vanilla bean

or 1 tsp vanilla extract

1/4

tsp

almond extract

1/4

cup

Natural Sweetener

1/4

tsp

stevia glycerite

1 1/2

cups

unsweetened almond or coconut milk

3

cups

ice

Whipped cream

for garnish
Instructions
Chop the chocolate into tiny pieces and melt with coconut oil/butter in a small saucepan or double boiler over simmering water. Stir occasionally until melted. Add the natural sweetener and cocoa powder, stirring constantly until blended.

Remove from heat. Cut the vanilla bean open from end to end and scrape clean. Add the seeds from the vanilla bean and almond extract. Add 1/2 cup of the almond milk, stirring until smooth. Cool to room temperature.

In a blender, place the remaining 1 cup of almond milk, the chocolate mixture, and the ice. Blend on high speed until smooth and the consistency of a frozen daiquiri. Pour into a large goblet and top with whipped cream.
Notes
NUTRITIONAL COMPARISON
Serendipity Frozen Hot Chocolate = 304 calories, 10.9g fat, 3.4g protein, 29g carbs
Healthified Frozen Hot Chocolate = 107 calories, 11.6g fat, 1.5g protein, 3g carbs
92% fat, 2% protein, 8% carbs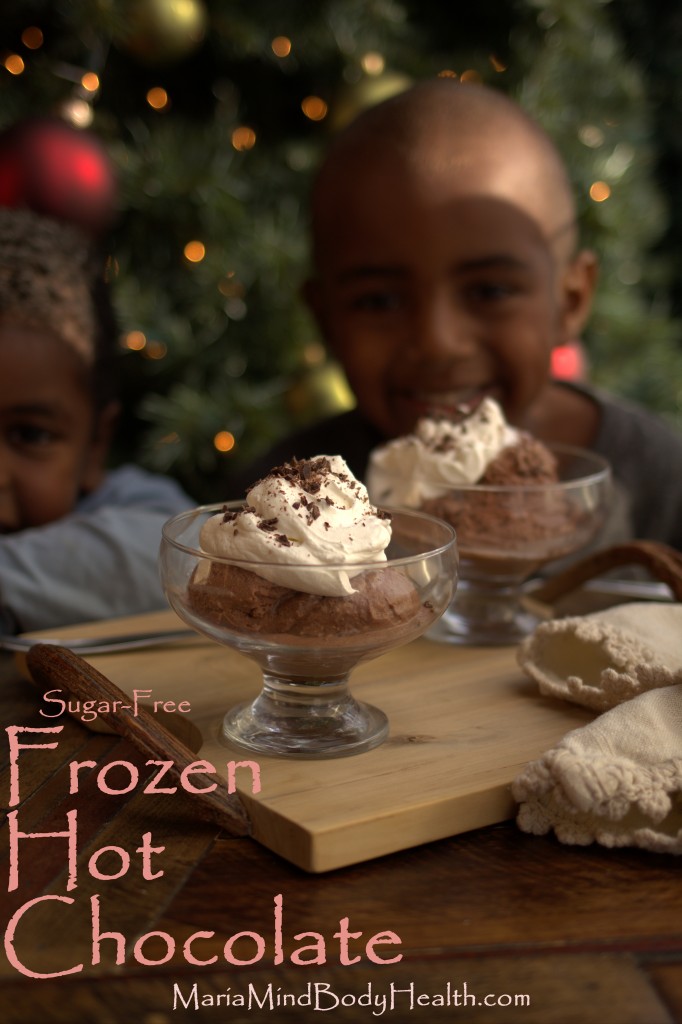 Testimony of the Day
Phone Client Testimony: "Maria, You are a treasure and I am so grateful to you and your family for my healthy lifestyle. and I loved my consult package and the 54 pound weight loss and loads of energy and sleep!
Joints are healing. It has been amazing how a change of eating habits has changed my life dramatically. I still cannot almost believe how that food change has made such a significant change in my life and health. How incredible. Have a great week! xo. I am truly grateful for your research and experience. THANK YOU." – Janet
Most people I consult are doing keto totally wrong. Get fast results with the my NEW Keto Packages!