Enter to WIN Grass Fed BEEF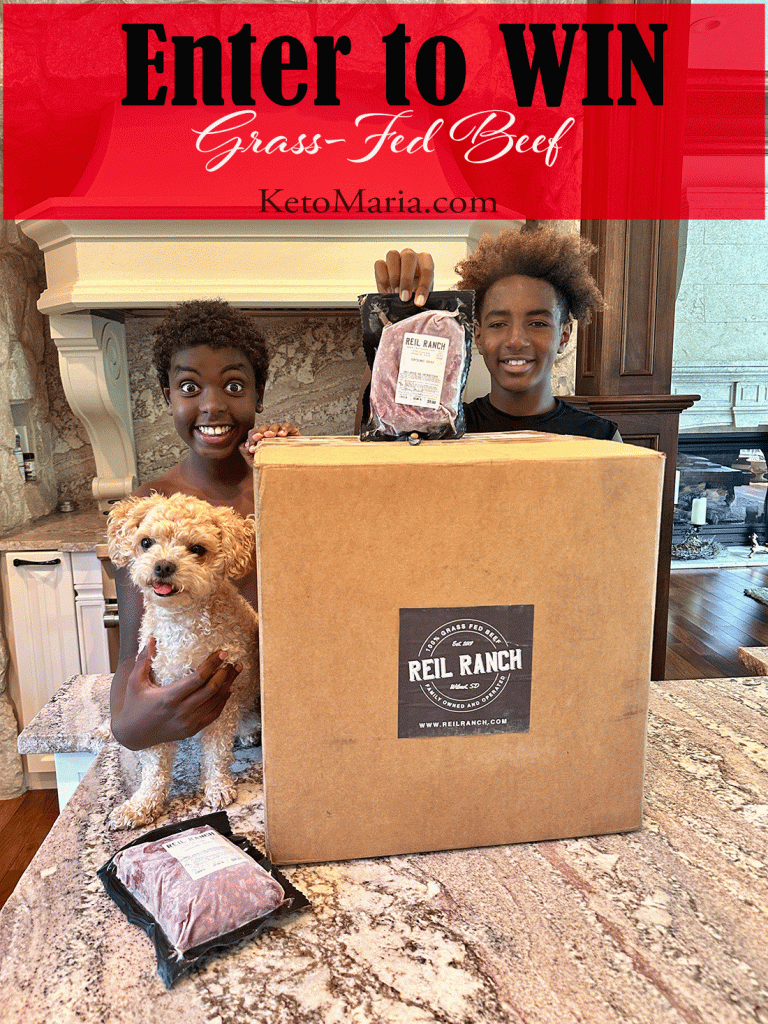 GIVEAWAY CLOSED
Congratulations Maryann!
With the sadness and devastation of our island Maui, I needed to do something to cheer me up and a gifting things to all of you always helps lift my mood!
You all know I love supporting small businesses and this special giveaway is from my favorite family farm! I couldn't be more excited to give the gift that keeps on giving! Yes! I am giving away grass fed beef from Reil Ranch!
Undeniably, my FAVORITE protein sparing meal is a tender filet mignon and Reil Ranch has some of the BEST tenderloin steaks I have ever had!
REIL RANCH
Reil Ranch is a small, family owned and operated farm in northeastern South Dakota, where Tyler and Taylor Reil raise 100% grass-fed and grass-finished beef. We love supporting small farms like this!
Tyler and Taylor Reil are the kind owners and they are passionate about their healthy farm! They believe you have the right to know WHERE your food comes from, WHO it was raised by and most importantly HOW it was raised.
"Our family is passionate about connecting folks back to their food source. We believe in the power of real, nutrient dense, nourishing food and we're so thankful to have the opportunity to provide you with beef you can feel good about eating." -The Reil Family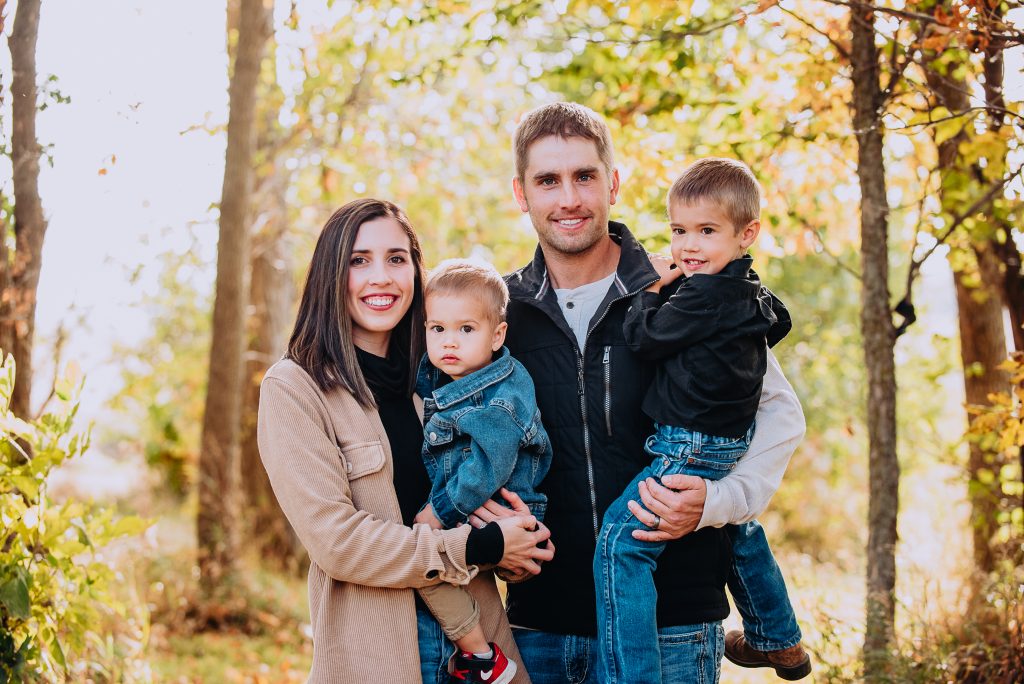 ✓ 100% grass fed and grass finished beef
✓ Regeneratively raised cattle on open pastures
✓ No added hormones or unnecessary antibiotics
✓ Humanely treated livestock
✓ Beef processed at a local, USDA inspected processing facility
One of my favorite gifts I have ever gotten was grass fed beef for Christmas. Once, My in-laws gifted us 1/2 a cow and it was the gift that kept on giving all year round!
Food is the ultimate love language! And if you are having a hard time finding the perfect gift for a friend or family member in your life, gift them the special gift of grass fed beef like this! They will think of you every time they make dinner!
Tyler and Taylor from Reil Ranch are so generous they are donating a box of grass fed beef to one lucky winner!
This giveaway includes 20 pounds of assorted cuts of grass fed beef.  It is a very generous giveaway with over a $500 value!
ENTER TO WIN
If you would like to win this grass fed beef giveaway, it is easy to enter:
1. JOIN my Keto private Facebook group called KETO for FREE support.
2. Follow me on Instagram @mariaemmerich and @reilranch
3. Comment below telling us what your FAVORITE beefy recipe is!
*Reil Ranch only ship to the 48 states- so this giveaway is only eligible for people who live in the 48 contiguous states* 
GOOD LUCK! Winner will be chosen on August 19th!