Testimonies of the Day
30 Day Accelerated Testimony WHILE TRAVELING: "So it's now day 21 – just got back from a wonderful weekend at the sea. I didn't feel self-conscious in my bikini, even though some bits are a little too wobbly for my liking – the toning and firming will take time! Best of all though, is that I had a cooler filled with food and ate lots of curried chicken, cabbage fried in masses of bacon grease, pork pot roast, and bacon grease and celery sticks whenever I needed a snack. I did not go hungry. I did not get all bent out of shape because other people were eating ice cream. Instead I rolled along the water's edge, covered in sand, getting dumped by waves, with sea water up my nose, in my eyes, in my ears…
This is miracle stuff Maria – I have not played in the ocean like this for FIFTEEN years!! The last time I was able to dip my head with impunity into the ocean, was in 1999! I have gone through a hundred kinds of hell with my sinuses for the last decade or so. Maybe it's a little premature to start raving with joy, but ten days ago, I stopped squirting cortisone up my nose and so far I've had no stuffiness or headaches and this is huge. I used to be in awful pain if I got so much as a drop of water in my ears and was forever anxiously mucking about with ear plugs which never worked. This weekend I simply removed my contact lenses (and hoped that I didn't fling myself at some strange man, having mistaken him for my husband) and flung myself with childlike glee into the ocean. Biggest problem was making sure that my bikini remained on in the waves! Thank you Maria!" – Lucrecia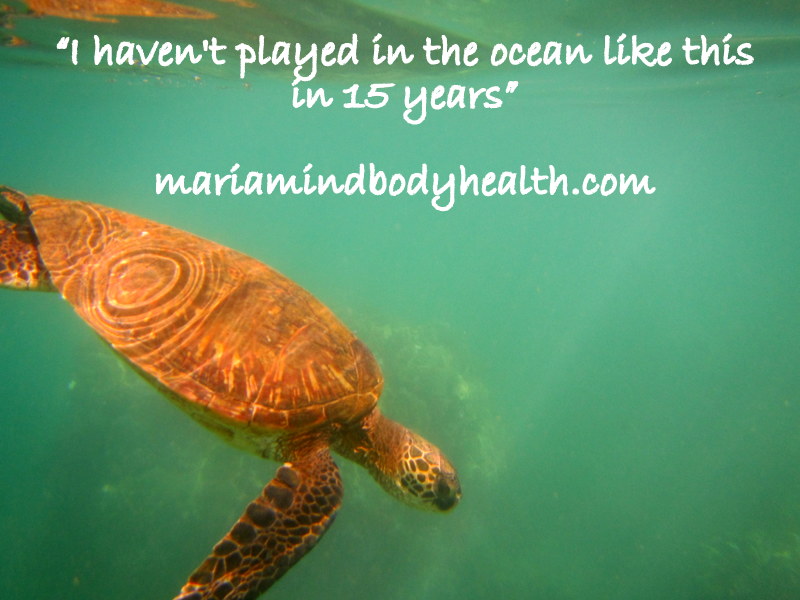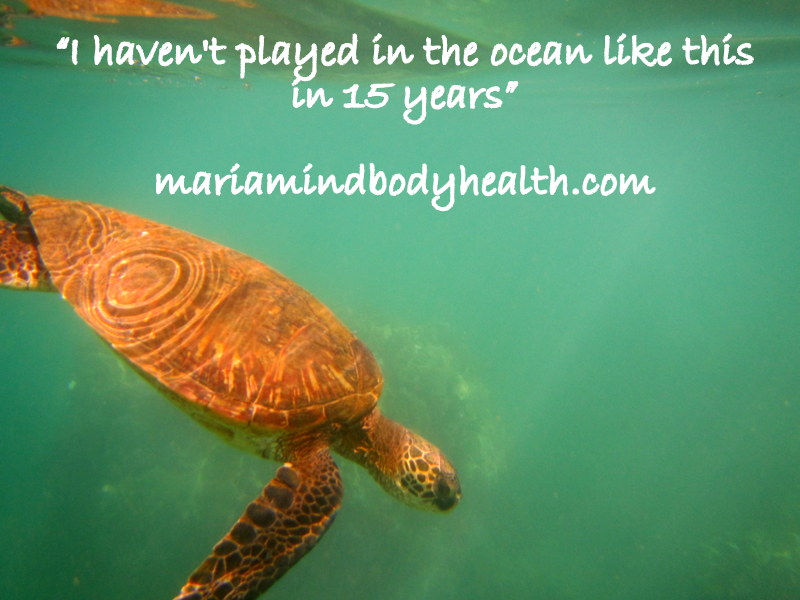 HAQ Supplement Testimony: "Some of the benefits from working out everyday and eating the Maria way.. my bad back and joint issues are pretty much gone.   I was so afraid of how bad my back would be on the cruise sleeping in the beds there.  I did not have one problem!!!  Amazing! Also, just raked leaves for 2 hours at my house this weekend.   That would usually lead me to the chiropractor and medication and hot/cold packs for a week….not this time.   Only required me to do some extra stretching of my low back!!    WOW!  Looking forward to a healthier future!!" – Mary Jo
30 Day Accelerated Testimony: "I am excited to  move forward with the plan-  just dabbling with  the Maria way- my husband has lost 25 lbs (in first 5 weeks!)- I have lost 6 ( go figure) but we both feel so much better being grain free-and sugar free- my  pre-diabetes  is now in the normal range J  My tonsils are decreasing in size by quite a bit- so excited to  do some fine tuning- just hoping I can get my weight loss moving – a bit faster hopefully!    Hubby loves the recipes and never complains about what I serve for dinner, or any meal for that matter. I have switched my pantry over- need to order a few more supplements- thanks for making everything  so easy to follow! You are truly a God send ( literally)  thank you for all you do!  God Bless!" –  Diana
To get started on your path to health and healing, click HERE. I'd be honored to help you too!
Best Facebook Post of the Day!
"Dairy Queen I've missed you for the last 5 months;(. But when this arrived today, I said whoo hoo! Bring on the healthified chocolate/almond butter sugar-free ice cream treats for the summer! No more missing the frozen tasty treats that I love so much!
Thanks, Maria for letting us know the ice cream maker was on sale! I would spend more on blizzards and larger pants this summer then what this little beauty cost me! 50% off this awesome little kitchen toy! Happy DANCE!" -Lori
Click HERE to get the ice cream maker on sale.
When mine broke (because of over-use) they sent me a NEW one for FREE! Love Cuisinart! 

FROZEN YOGURT
When I was a teenager, I mistakenly ate fat-free frozen yogurt for a dessert thinking it was a safe "diet" food. Whenever we would go to the Mall of America, I would skip lunch and have a HUGE fat-free frozen yogurt.  And I am really frustrated with all the advertisements for these "healthy" frozen yogurt shops popping up! There are 3 new frozen yogurt shops in our tiny town of Hudson, WI.
One of the most famous frozen yogurt chains ingredients for vanilla yogurt powder is Pure Crystalline Fructose, Dextrose, Maltodextrin, Non-fat Milk, Yogurt Powder, Micro-encapsulated Probiotic (Lactobacillus sporogenes) Not good!
The first 3 ingredients = sugar, followed by processed cow's milk. Maltodextrin, in particular, has a glycemic index of 110 (sugar is only 57).  Not only is it made from GMO corn, but it also increases blood sugar. The scary thing is since it technically isn't a sugar (in the chemical world), it doesn't have to be listed as sugar. Things like Ensure or Pedia-Sure will claim 0 grams of sugar…sure, but the maltodextrin will increase blood sugar even higher than sugar would.
While it's true that probiotics are naturally found in yogurt, the healthy bacteria don't make their way into your digestive tract. Between the long shelf-life, manufacturing processes and extreme temperatures prevent probiotics from surviving.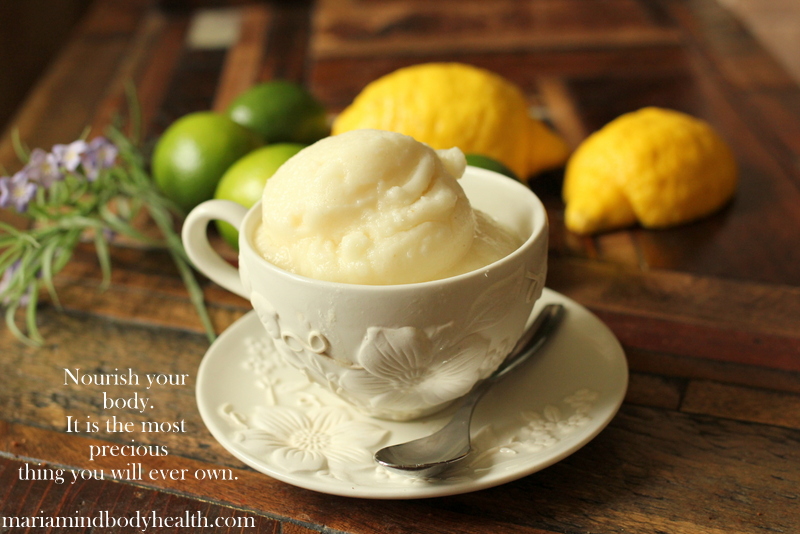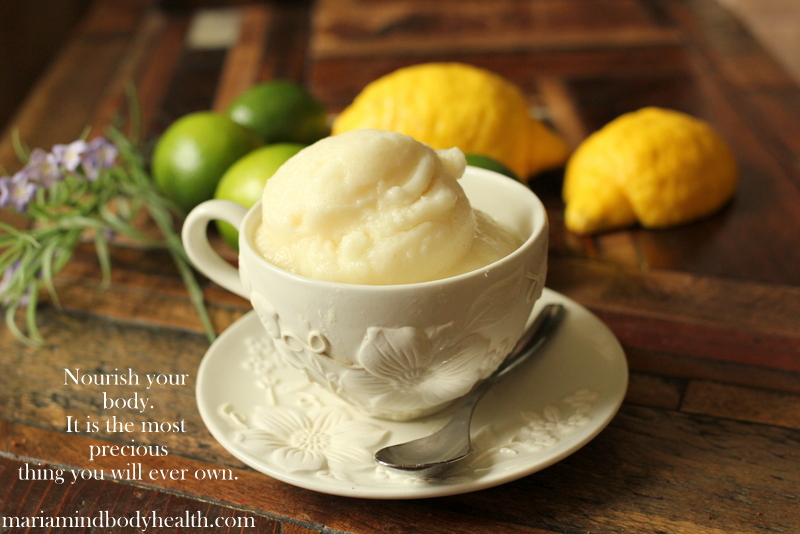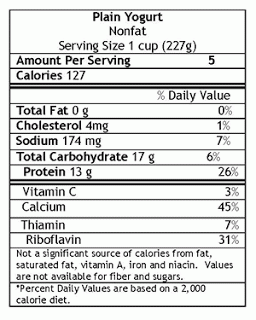 I get A LOT of questions about yogurt…even the plain Greek yogurt has too much sugar for me. I know I am extreme, but my clients are usually desperate to get healthy or lose weight, so here are the facts:
Naturally fermented (homemade) yogurt that doesn't contain gelatin (yes, many store brands have gelatin) has a carbohydrate called lactose that is converted to lactic acid. This is what makes yogurt sour tasting and causes the protein to curdle which makes the liquid into a solid. Eating lactate as opposed to lactose doesn't raise insulin or interfere with ketosis. 1/2 cup of homemade naturally fermented yogurt has about 5 to 11 grams of carbs. Always avoid naturally fermented yogurts made from fat-free or low-fat milk (which will increase the carb count and create a larger spike in insulin due to no insulin-lowering response that fat creates). Nonfermented cottage and ricotta cheeses should be used in moderation.
This is a photo of PLAIN yogurt, no sweetness added at all and it has 17 grams of carbohydrates, which turns into 4.25 tsp of sugar in your blood! "normal" blood sugar is 1 tsp of sugar!
If you want to learn more about how to take baby steps to health and why you may not be losing weight on "low carb", check out my Metabolism Class Video. It is only $25. CLICK HERE for our services.
Instead of yogurt for your protein smoothie or an addition to the "Healthified" Granola…try Coconut Milk Kefir (plain, not vanilla! lol). It has fewer calories than yogurt or skims milk, and only 3 grams of sugar (versus 9 for plain yogurt…yogurt is high in lactose, which we slowly lose the enzyme after childhood to break this down…" lactose intolerance"). It also has 10 live and active cultures for good bacteria. Feeding your body delicious fermented foods and drinks is a great way to boost your brain-body connection. Did you know that the health of your intestines affects your moods, behavior and brain health?
Our moods are directly correlated to the intestinal flora of our gut…the nervous system actually comes from the gut to the brain (in the pasted they thought it was the other way). The first thing I recommend for my clients who are dealing with depression or low moods is a quality bifidobacteria. To read more on how to beat depression without the side effects of prescription drugs, check out Secrets to Controlling Your Weight Cravings and Mood.
Check out the nutritional analysis compared to regular yogurt!
Yoplait Yogurt = 175 calories, 35 carbs, 28 sugar, 0 fiber (more sugar than a KIT KAT!)
Plain Greek Yogurt = 120 calories, 17 carbs, 10 sugar, 1 fiber
Coconut Milk KEFIR = 70 calories, 6 carbs, 3 sugar, 3 fiber
This reminded my 'test tasters' more of a Lemon Ice. It is tangy like plain yogurt is…so just an FYI.
"HEALTHIFIED" FROZEN YOGURT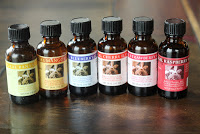 3 cups unsweetened Coconut Kefir
3 tsp fresh lemon juice
1 cup Swerve (to keep it soft, erythritol will make it hard)
1 tsp stevia glycerite
1 tsp vanilla extract or other extracts (click HERE to find)
1/2 tsp Celtic sea salt (to keep it from hardening)
Mix together the yogurt, sweeteners, extract, and salt. Stir until it is well combined. Refrigerate for 1 hour. Freeze in your ice cream maker according to the manufacturer's instructions. Makes about 1 quart (1 liter). Makes 3 servings. I topped my frozen yogurt with "healthified" Blueberry morning cereal!
NUTRITIONAL COMPARISON (per 1 cup serving)
Traditional Frozen Yogurt = 221 calories, 6.3g fat, 5g protein, 38g carbs, 0.5g fiber
Store-Bought Fat-Free Frozen Yogurt = 164 calories, 0.6g fat, 5g protein, 35g carbs, 0g fiber
"Healthified" Frozen Yogurt = 70 calories, 6g fat, 1g protein, 6g carbs, 3g fiber
A kid-friendly option would be to put the frozen yogurt into push pop molds. Click HERE to find.