Testimony of the Day
"Hi, Maria!! I need to tell you Thank You!! I wanted to let you know 2013 has been the best year of my life. I am so happy I found your blog and signed up for a consult. I'm down over 60 pounds, and off all but 1 prescription medication!!! I was taking over 600 pills a month, prescription, and non-prescription. I had headaches everyday, had no energy, severe acid reflux, and had severe IBS. For the first time in my life, I feel amazing!!! My body is changing, and it feels great. I used to be a carb loader, now I have turned my body into a fat burner thanks to you!! You have given me back my health, which I am forever grateful for!!!! -Tanya
Click HERE to start your journey to a keto-adapted diet!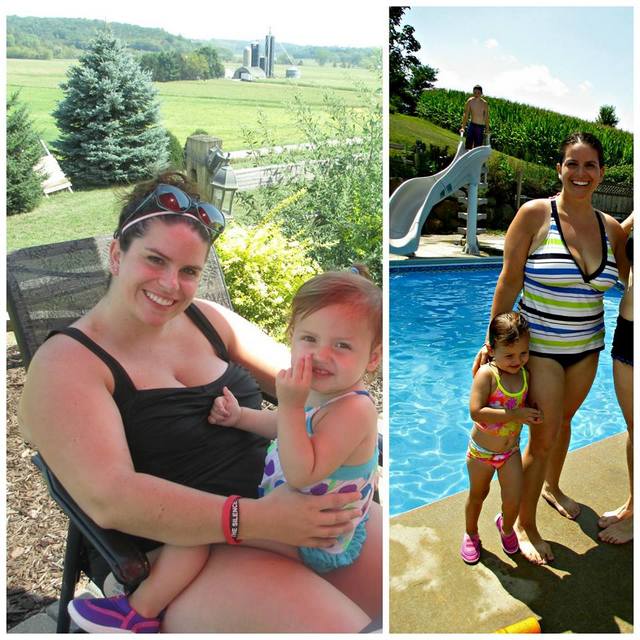 My favorite food as a teenager was cereal. Fruity Pebbles for breakfast, Cocoa Pebbles for dinner (even though my mother cooked dinner for us, I preferred cereal!..bad bad bad). But I realized I needed to cut back on my sugary cereals since I was quite overweight so I switched to Smart Start and Post Blueberry Morning. Man, I loved that stuff!
The blueberries found in blueberry muffin mixes, cereals, and baked goods are just dried REAL blueberries, right? NOPE! The little blue bites of tasty goodness are nothing but hydrogenated oils, artificial colors, and sugar.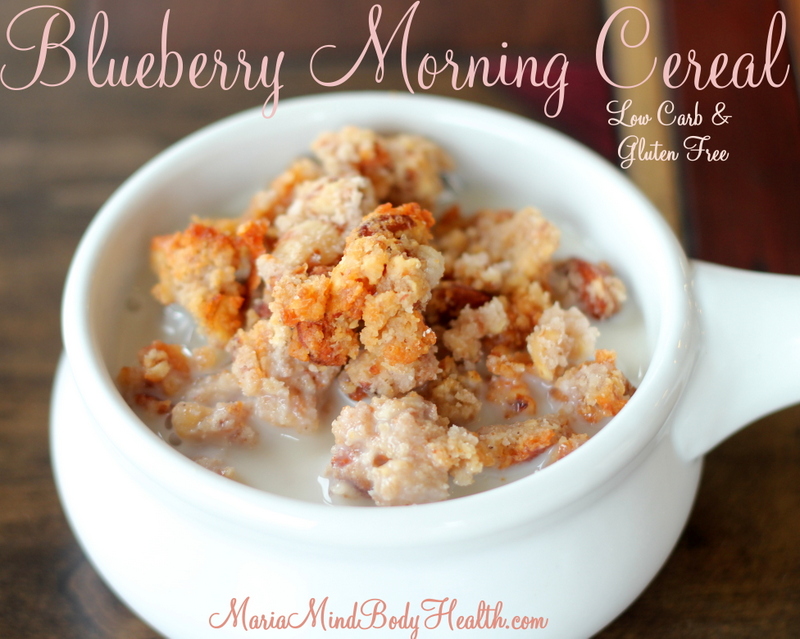 "HEALTHIFIED" CEREAL
1/3 cup erythritol (or Swerve)
1 tsp stevia glycerite (omit if using Swerve)
1/3 cup crushed almonds or pecans or walnuts
1/4 cup almond flour
1/4 cup JAY ROBB vanilla whey protein (or egg white protein)
1/4 cup butter or coconut oil, softened
1 tsp pure organic blueberry extract
1 tsp cinnamon
Preheat oven to 300 degrees F (170 degrees C). Combine 1/3 cup erythritol and stevia glycerite (or Swerve), 1/3 cup crushed nuts, almond flour, whey, blueberry extract, and cinnamon in a small bowl. Cut in butter with fork or pastry blender until mixture resembles coarse crumbs. Place on a cookie sheet with defined edges or the butter will leak off. Bake for 12-20 minutes or until golden brown. Remove from the oven and gently stir while still hot. Let cool in the cookie tin (it will crisp up A LOT). Break pieces apart and enjoy with unsweetened almond milk. Makes 4 servings.
NUTRITIONAL COMPARISON (per serving)
Post Cereal = 220 calories, 3g fat, 3g protein, 45 carbs, 2g fiber
"Healthified" Cereal = 220 calories, 9.2 g protein, 18g fat, 4g carbs, 2 g fiber
MILK COMPARISON (per cup)
Skim Milk = 90 calories, 13g carbs, 13g sugar
Unsweetened Almond milk = 35 calories, 1g carb, 0g sugar
SWEETENER TIPS (more information in The Art of Eating Healthy)
My recipes will call for erythritol and stevia glycerite. I use these separate to help keep my costs down. In any recipe, you can use Swerve, ZSweet, Truvia, Organic Zero, Xylitol, or Just Like Sugar. In order to use a different product, use the same amount of sweetener for the amount of erythritol in the recipe and omit the stevia (except for Organic Zero, which is the only erythritol and you will still need stevia for sweetness). TIP: Most people report that Swerve is their favorite for sweetness!
Note: You can click HERE to find healthy natural sweeteners.
1 cup erythritol and 1 tsp stevia = 1 cup Swerve
1 cup erythritol and 1 tsp stevia = 1 cup ZSweet
1 cup erythritol and 1 tsp stevia = 1 cup Truvia
1 cup erythritol and 1 tsp stevia = 1 cup Xylitol
1 cup erythritol and 1 tsp stevia = 1 cup Just Like Sugar
1 cup erythritol and 1 tsp stevia = 1 cup Organic Zero and 1 tsp stevia