Testimony of the Day
Phone Client Email Update! "Hey Maria, I am 4 days into Keto and have lost 4lbs!! Woo woo!!!
I had all my blood work done today like you recommended. Hormone tests won't be back for 3 weeks.
I am already sleeping better.
And get this – I haven't had an antacid since Monday and I am Not having ANY heartburn!! I don't know what to think about this!! Blows my mind!!!
Robin
To get the results like Robin, click here to get started. A year from now you will thank yourself!
 It wasn't always easy for me either! My before photo is in 2008 (about 1/2 way through my weight loss journey).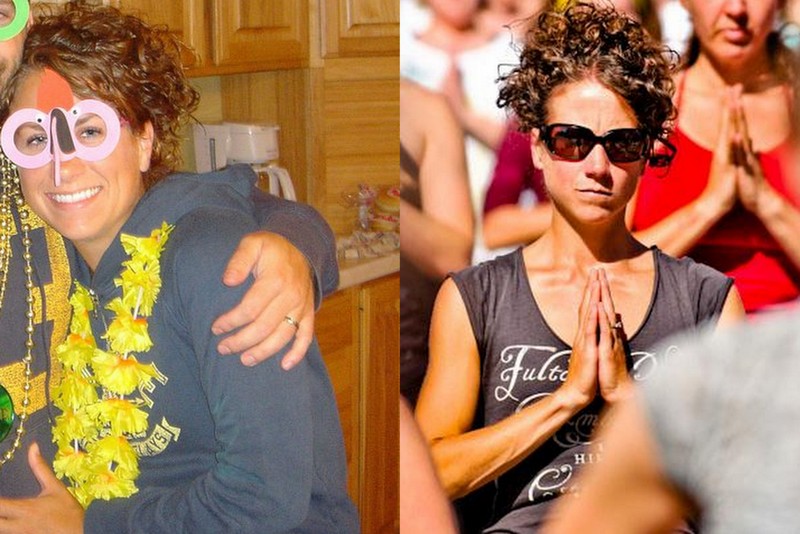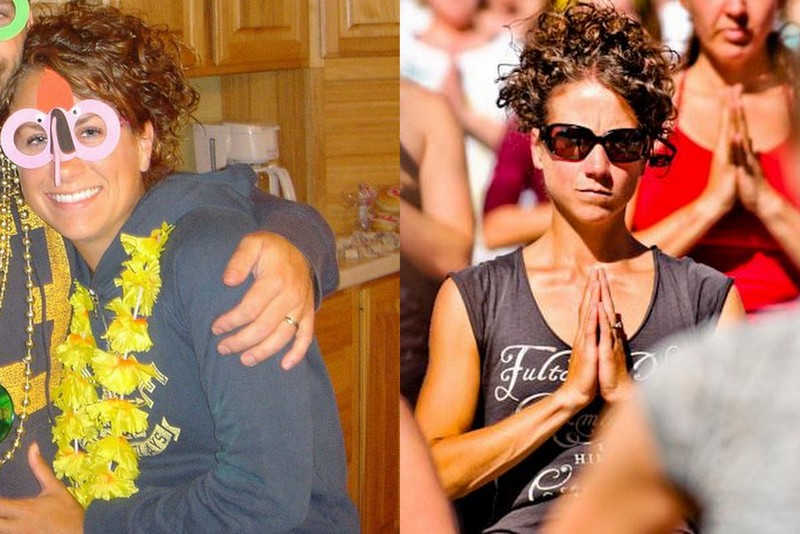 It might shock you to find out that I am not a fan of bulletproof coffee for those who are trying to lose weight. I write all about liquid calories and how they don't register the proper hormones that signal satisfaction and fullness. I prefer clients to "chew" their calories. Drinking bulletproof coffee also takes you out of fasting which can accelerate weight loss.
I don't mind bulletproof coffee for those who are not trying to lose weight, but I would prefer that they add their coconut oil to a decaf Americano. Read more on why HERE.
This recipe is easier than it looks! Check out my boys making it:
Dairy Free Bulletproof Chocolate Peanut Butter Ice Cream
Ingredients
¾ cup plus 2 tbs coconut oil (organic butter if not dairy sensitive)
½ cup unsweetened almond milk or water
4 whole eggs
4 egg yolks
⅛ tsp salt *helps keep ice cream soft
¼ cup unsweetened cocoa powder
PEANUT BUTTER SWIRL:
½ cup natural peanut butter, softened
¼ cup coconut oil, melted
¼ cup Allulose or Swerve confectioners (or 1 tsp stevia): to desired sweetness
Instructions
In a blender (I used my blendtec), place the coconut oil, MCT oil, eggs, yolks, almond milk/water, vanilla bean seeds (discard the pod), natural sweetener, salt and cocoa powder. Blend until very smooth. Place into ice cream maker and watch the magic happen!I LOVE this Ice Cream Maker on SALE now!
Meanwhile, make the peanut butter swirl by combining the peanut butter, coconut oil/butter and natural sweetener in a small bowl. Combine until smooth. Cool in fridge until ice cream is almost done.
Swirl into the ice cream maker for the last 30 seconds.
Turn off ice cream maker. Store in airtight container in the freezer.
Notes
NUTRITIONAL COMPARISON (per serving)
Traditional Ice Cream = 360 calories, 26g fat, 6g protein, 27g carbs, 1g fiber
"Healthified" Ice Cream = 310 calories, 31.7g fat, 6.5g protein, 3.3g carbs, 1.3g fiber

90% fat, 7% protein, 3% carbs