Curly Girlz Candy
In 2013 I held one of my Maximizing Your Metabolism classes and one of the attendees was a lovely woman named Paula. She enjoyed the class so much that she hired me for a consult and she ended up transforming her life in many ways!
I remember Paula well because she immediately told me that she spends her days making sugary cakes and candies for her business. She makes the most beautiful cakes! When I first started eliminating sugar from my life I needed to avoid it like the plague in order to be successful, even if Craig (who took a little longer to become keto) ordered a dessert on a date I went to the restroom to avoid temptation! In Paula's case it is like an alcoholic hanging out at a bar. I saw it as dangerous but I encouraged her and taught her as best I could. I must have done something right because her candy is now sugar-free! Paula not only wanted to heal her body she decided to start helping others who loved chocolates like us and make healthier versions! Curly Girlz Candy has caramels, pecan clusters, almond toffee as well as many many more sugar free options. Click HERE to find Curly Girlz Candy online.
Curly Girlz Candy is Paula's keto chocolate line. Paula and I haven't been in contact for many many years but she reached out and sent me a box of these tasty chocolates to offer as a giveaway!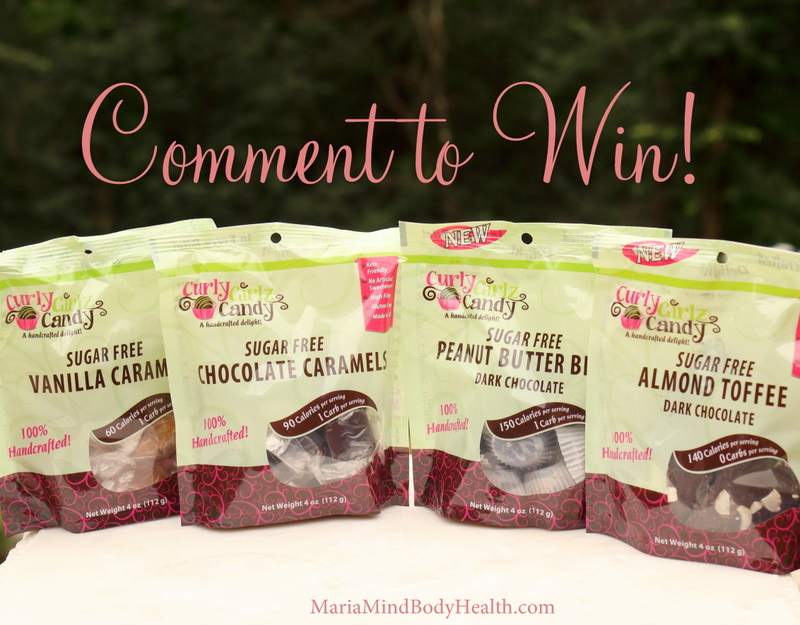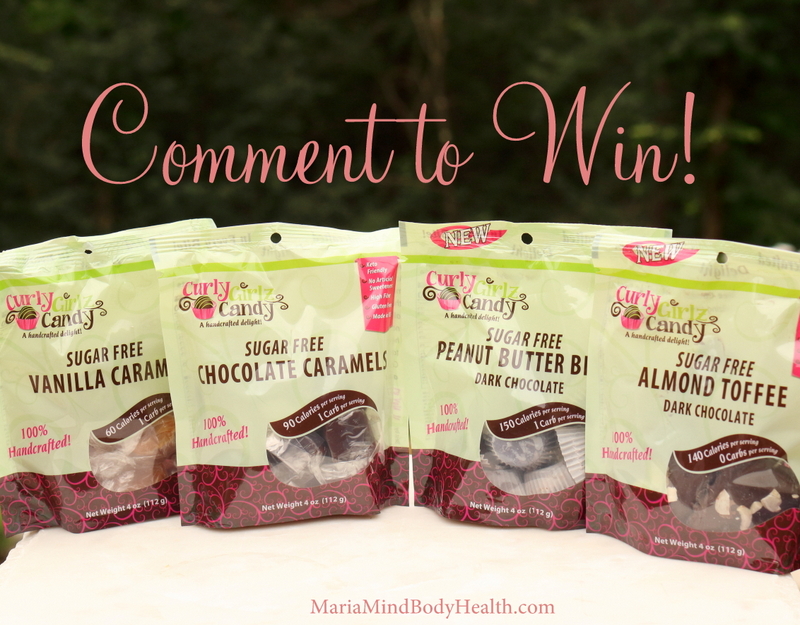 Want to win healthy keto candy?
It is Easy to Enter!
1. Like Keto Adapted on Facebook and share with your friends and family!
2. Like Curly Girlz Candy on Facebook! 
3. Comment below on what your favorite keto dessert of mine is!
Winner will be chosen on August 8th! Good Luck!
TESTIMONY OF THE DAY
"I just finished my 3rd round of The 30 Day Ketogenic Cleanse and couldn't be happier!
I was a strict follower of the eating plan for the first several weeks and then I switched things up by combining my own menu, using Maria's Cleanse recipes and staying within my macros, to cut down on time in the kitchen and expense. My first two rounds were done strictly via Cleanse guidelines, but the last couple of weeks I've been experimenting with dairy, nuts and Keto treats.
So far so good! I'm still in weight loss mode and am thrilled! I will continue with this WOE until I hit my goal and then will transition into maintenance by adding more dairy, nuts and Keto treats. I recently went back into my records from the end of Summer 2014 and compared where I was then versus now.
I had been busting my tail with daily and sometimes double daily workouts as well as eating a very restrictive diet. I did this for more than 6 months until I hit total burnout mode and stopped it all.
What amazes me most is the fact that even with all of that effort for 6 months, I am smaller now with only 3 months of effort in the kitchen!!! I don't feel deprived or restricted with how I'm eating and I workout very little (at the moment).
I'm also not popping Advil like candy like I used to!!!
I can honestly say that I see myself doing this for life! No more yo-yo dieting, hardcore workouts or deprivation!!! Thank you Maria Wojcik Emmerich and Craig Emmerich for all you do to make this WOL functional for everyone!!!
It's amazing to think how far I've come in such a short time — I've gone from a total skeptic to a Ketovangelist!!! <3″