Testimony of the Day  
PHONE CLIENT: "I know we have a couple of days left but I want to take the time today to Thank You!   I'll go to work tomorrow and things will get crazy again.  Although I have not 100% followed the meal plans I am a true believer in this "way of life". And do understand it's a journey and I can only keep learning and making adjustments as I do.  I don't think I could have done this on my own by just reading up on it online.  Your emails have been so helpful!  My husband reads your Facebook posts to me.  I think we're getting close to hooking him in too 🙂 Your help was so appreciated especially as we went through my husband's medical crisis!  He is doing much better, blood levels up 2 more points :).  You will definitely see me active going forward on your posts etc.  I need to keep involved in this way to stay the course.  I just bought your new book on my kindle too. You are a blessing to me and many others and show a true gift and passion for others.  Stay the course and we'll help you spread the word.  It's Amazing Stuff!  I look forward to sending you a before and after picture!" Gina
HEALTH ASSESSMENT TESTIMONY: "I would be lying if I said this wasn't a little overwhelming! (Ok, a LOT overwhelming)! However, that said…. it amazes me that all of this information is coming to me at less than the cost of 2 "urgent" visits to my MD to deal with the belly and other issues."
Click HERE to get your 30-day meal plans and start your transformation!
AGAVE FACTS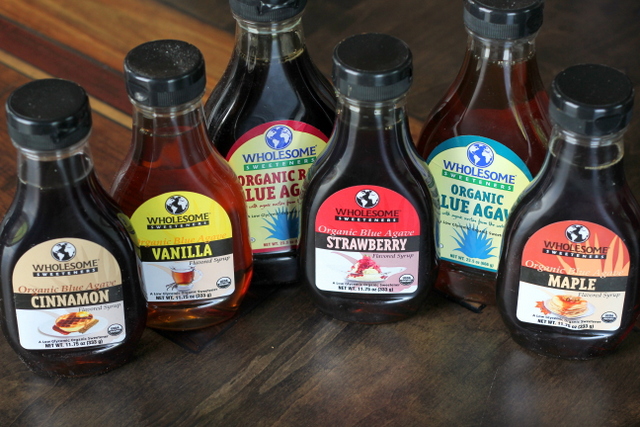 Agave Syrup is marketed as "low glycemic" and that is true, but let's look into why agave syrup is "low glycemic." It is due to the shockingly high concentration of fructose. It is 90% fructose and 10% glucose. Sugar is about 50/50% fructose to glucose, honey is about 55% fructose, high fructose corn syrup can range from 55-65% fructose.
Why FRUCTOSE is so harmful:
1. Fructose can only be metabolized by the liver; glucose, on the other hand, can be metabolized by every cell in the body. Fructose raises triglycerides (blood fats) like no other food. Fructose bypasses the enzyme phosphofructokinase, which is the rate-limiting enzyme for glucose metabolism. Fructose is shunted past the sugar-regulating pathways and into the fat-formation pathway. The liver converts this fructose to fat, which, unfortunately, remains in the liver = FATTY LIVER DISEASE.
Consuming fructose is essentially consuming fat! This is why I see so many children with the fatty liver disease…they aren't drinking alcohol, they are drinking sodas, juices and consuming too much fructose!
The liver governs how efficiently we lose weight as well as governs our moods. It can become congested from not only the foods you eat but all of the make-up and soaps you use on your skin! I had one client who had her liver enzymes go back to normal once she ditched all of the lotions and make-up products she was using!
Read more tips and tricks to health in Keto-Adapted.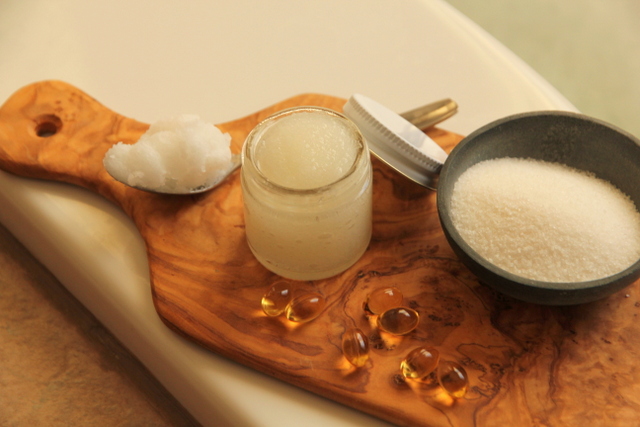 2. Fructose reduces the sensitivity of insulin receptors, which causes type II diabetes. Insulin receptors are the way glucose enters a cell to be metabolized. Our cells become resistant to the effects of insulin and as a result, the body needs to make more insulin to handle the same amount of glucose. We also start to produce insulin as a defense mechanism even if we don't eat any sugar or starch. YIKES! This is why we shouldn't allow our children to eat so much sugar and starch either…even though they are thin and active, you are setting them up for an adulthood where they can't enjoy a dessert without reaping the adverse effects. I grew up on Fruity Pebbles and skim milk for breakfast, Cocoa Pebbles for dinner, which is why I am so sensitive to glucose.
3. Fructose is high in uric acid, which increases blood pressure and causes gout.
4. Fructose increases lactic acid in the blood. High levels cause metabolic acidosis especially for those with conditions such as diabetes.
5. Fructose accelerates oxidative damage and increases aging. Fructose changes the collagen of our skin making it prone to wrinkles.
6. High consumption of fructose leads to mineral losses: iron, calcium magnesium and zinc, which can lead to low bone density (osteoporosis). It also interferes with copper metabolism. This causes collagen and elastin to be unable to form, which are the connective tissue that holds the body together. A deficiency in copper can also lead to infertility, bone loss, anemia, defects of the arteries, infertility, high cholesterol levels, heart attacks and inability to control blood sugar.
7. Fructose has no effect on our hunger hormone ghrelin and interferes with the brain's communication with leptin, which is the hormone that tells us to stop eating and you CAN become leptin resistant!
There are many ways to consume whey protein. I personally like to "chew my food" so I add it to my baked goods. Click HERE to find QUALITY Jay Robb Protein.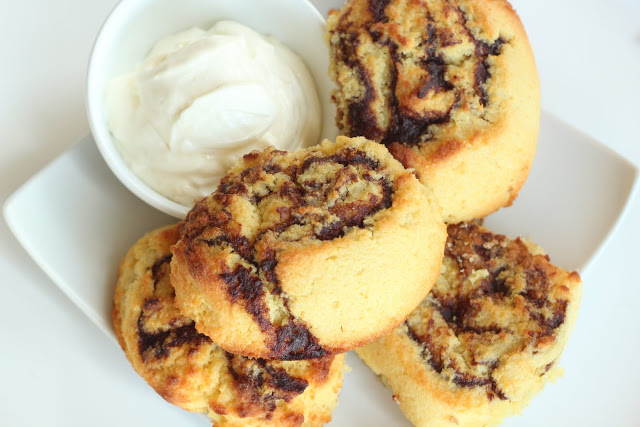 NOTE: Not all coconut flours are the same, click HERE to find the one I use.
"HEALTHIFIED" CINNABON OPTION 1
3 eggs
1/4 cup butter or coconut oil, softened
3/4 cup erythritol
1 tsp stevia glycerite
1/2 cup coconut flour
1/2 cup vanilla whey or egg white protein
1/2 tsp aluminum free baking powder
1/2 tsp Celtic sea salt
1 tsp vanilla extract
OPTION 2 (softer and easier to roll out):
3 eggs
1/2 cup butter or coconut oil, softened
3/4 cup erythritol
1 tsp stevia glycerite
1/2 cup coconut flour
1/2 cup blanched almond flour
1/2 tsp aluminum free baking powder
1/2 tsp Celtic sea salt
1 tsp vanilla extract
Preheat the oven to 350 degrees F. In a medium bowl, cream the butter and the sweetener until very smooth. Add in the eggs. In another bowl mix together the coconut flour, protein powder (if option 1), salt and baking powder. Slowly add in the dry ingredients into the wet, then add in the vanilla. Stir until a thick dough forms. Cover and place in fridge to chill the dough for 1 hour or overnight.
Place a sheet of parchment on counter, then spray with coconut oil spray. Place dough on greased parchment, push the dough down a bit, and spray with another layer of coconut oil. Top with another sheet of parchment. Roll the dough out with a rolling pin until a long rectangle shape (9×12) or so. Then remove the top layer of parchment.
CINNAMON FILLING:
3 TBS Coconut oil or Butter, softened
2 TBS Cinnamon
3 TBS erythritol (or Just Like Sugar)
1/4 tsp stevia glycerite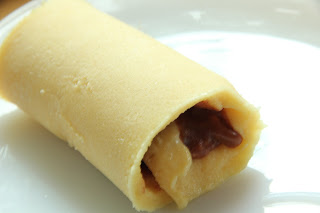 Mix all ingredients together and spread evenly over the dough…make sure the top layer of parchment is off:) Roll up dough using the edge of the plastic to make a tight log. Cut into 1 1/2 inch pieces. Place the rolls into a greased muffin tin or onto a cookie sheet about 1 inch apart. Bake for 15-20 minutes or until baked through (insert a toothpick to check doneness…the toothpick should come out clean).
FROSTING:
6 TBS cream cheese, softened (or coconut cream if dairy allergy)
3 TBS butter, softened
2 TBS erythritol (or Just Like Sugar)
1/4 tsp stevia glycerite
A little almond milk (to thin it out, if desired)
Place all ingredients into a medium sized bowl and combine until smooth. Store in fridge (it will thicken overnight). Spread over cinnamon rolls. Makes 8 servings.
NUTRITIONAL COMPARISON (per roll)
"Cinnabon" Cinnamon Roll = 730 calories, 24g fat, 1g protein, 114 carbs, trace fiber
"Healthified" OPTION 1 = 252 calories, 19g fat, 9.5g protein, 6.9 carbs, 3.4 g fiber
"Healthified" OPTION 2 = 257 calories, 23g fat, 4g protein, 7 carbs, 4.2g fiber