Testimony of the Day
"After years of not watching what I ate, I finally found myself at my highest weight ever at age 49. I was also going through some tough times in my life; going through a divorce, not by my choice. I was at a crossroads in my life; being single now after 15 years of marriage and a father to 2 wonderful boys and trying to juggle work amongst all of that. I started talking with a friend who encouraged me to get back on my feet again, telling me that it's easy to lose the weight and which in turn will make you feel good about yourself and give you energy.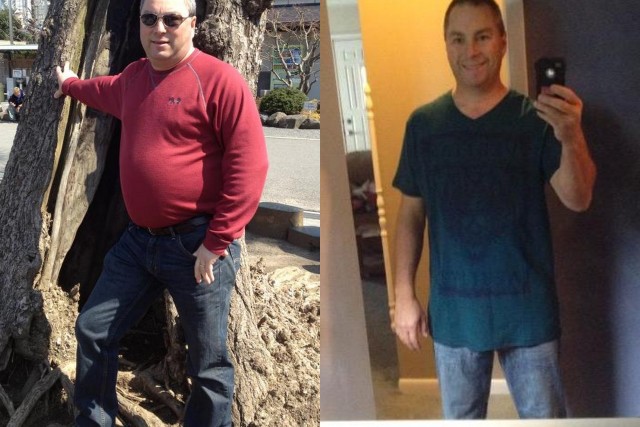 I figured, "Why not. What do I have to lose, besides the weight." It took a very short time to get used to eating differently, it much was easier than I expected. When I started your diet, I saw results immediately. I saw the weight come off very quickly and it wasn't hard at all.
I really enjoy the foods I eat and it's not hard at all to take the time to make sure what goes in the mouth is made at home and not from a box and to pack a lunch is so easy. I love the crock pot recipes on the meal plans that are easy and ready to go when I walk in the door after a long day of work.
I have lost approximately 40 pounds and am eating better than ever. I have a more satisfied digestive system as well, not dealing with gas and diarrhea like I used to. I am slowly learning as I go, taking baby steps to eliminate one thing at a time. I really don't miss the way I used to eat, especially after hearing so many people comment on how "skinny" I look. It makes me feel good about myself and I am once again getting some self confidence back. Thank you Maria for all you do." Bill
If you want to get started on your path to health like Bill, click HERE to get started.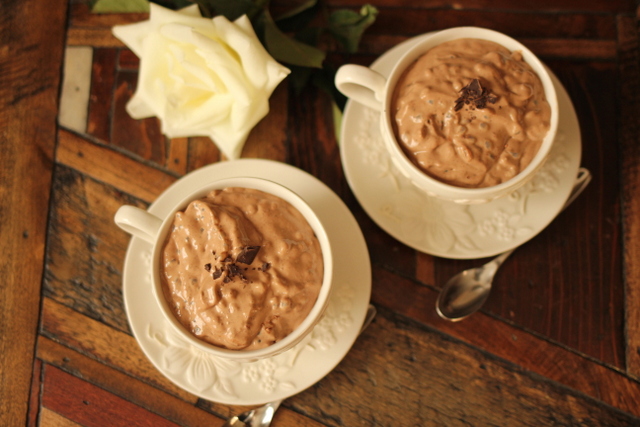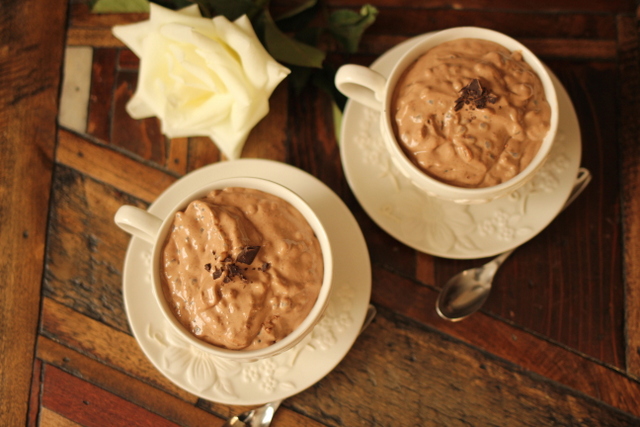 CHOCOLATE TAPIOCA PUDDING
1 package Miracle Rice
6 large egg yolks
1/2 cup unsweetened almond milk
1/4 cup Swerve (or erythritol and 1/4 tsp stevia glycerite)
1/4 cup unsweetened cocoa powder
1/4 cup butter or coconut oil, melted
Whisk egg yolks, almond milk, cocoa powder and natural sweetener in medium metal bowl to blend.
Slowly mix in the melted butter so the eggs don't cook unevenly.
Set bowl over saucepan of simmering water.
Whisk mixture constantly and vigorously until thickened and instant-read thermometer inserted into mixture registers 140°F for 3 minutes, about 5 minutes total (or coats the back of a spoon).
Remove mixture from over water. Stir in the Miracle Rice. Add cinnamon to desired taste.
Serve warm or chilled. Makes 4 servings.
(If serving chilled, it can be prepared 1-3 days ahead and refrigerated. Re-whisk before serving.)
NUTRITIONAL COMPARISON (per serving)
Traditional Tapioca = 340 calories, 19g fat, 4.5g protein, 36.9g carbs, 0g fiber
"Healthified" Tapioca = 185 calories, 18.6g fat, 4.3g protein, 1.1g carb, 0g fiber
(90% fat, 9.3% protein, 2.4% carbs)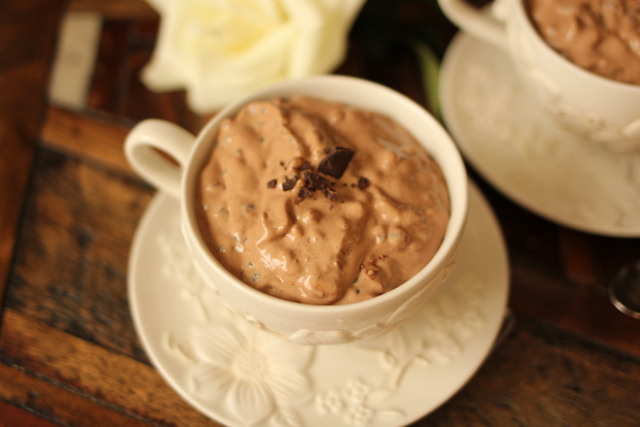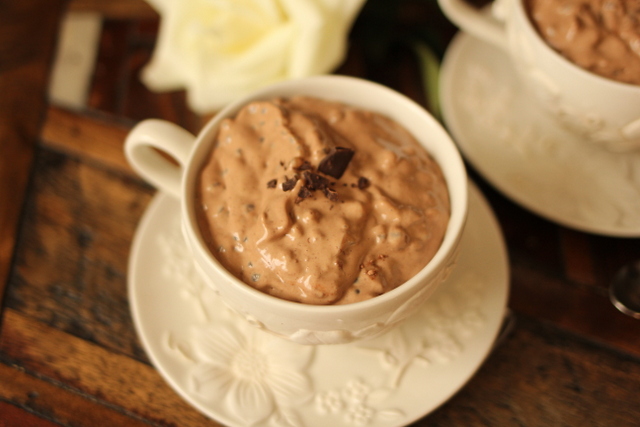 Another Cute Testimony!
"2 years and eight months after switching to high fat, low carb; I've just passed the 100 pounds lost milestone!  My lipids are the best they've ever been, with nice large, fluffy LDL, low triglycerides, and rising HDL. My IBS is gone. I can finally enjoy outings with the family rather than being tied to the bathroom!  I have another 100 pounds to go to reach my ideal weight, but I'm feeling pretty confident that I'll get there in time.
I've been obese for 34 years. It is hard to believe it took over 30 years to find this kind of nutrition. It's folks like Maria that keep me excited and inspired nearly three years into this. Thank you for bucking the status quo!"
If you too want to start your heal journey, click HERE for a consult. With the right diet and supplement plan, you can feel like a new person!