Breakfast Panna Cotta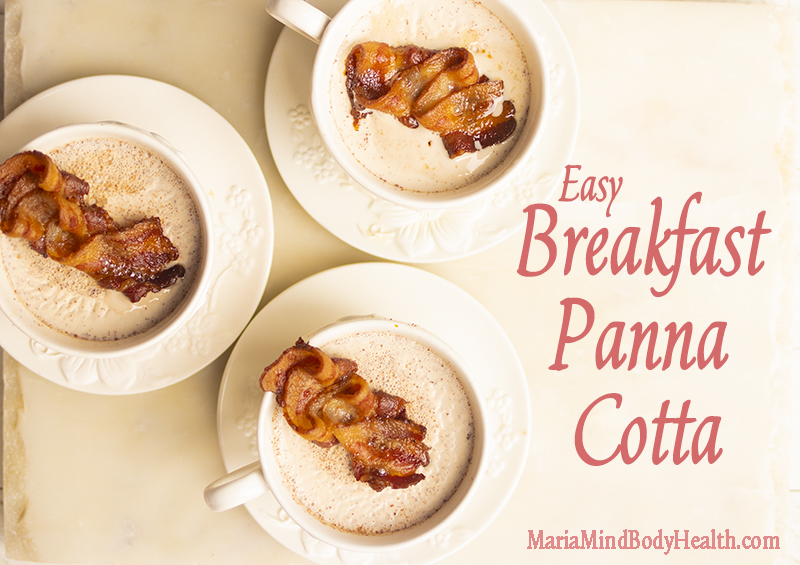 This Breakfast Panna Cotta reminds me of a French Toast Custard! It is so delicious, easy and egg free!
I love making Panna Cotta because they are easy, creamy and oh so delicious! Here is a huge tip when making Panna Cotta: Making food with gelatin is an easy way to make tasty treats, but foods made with gelatin can easily get too rubbery if they sit in the refrigerator overnight. If you plan on making this recipe ahead of time and aren't serving it the same day it is made, I suggest using ¼ teaspoon less gelatin than called for. This quantity will ensure a perfect, creamy texture even after the panna cotta has rested in the refrigerator for a day or two.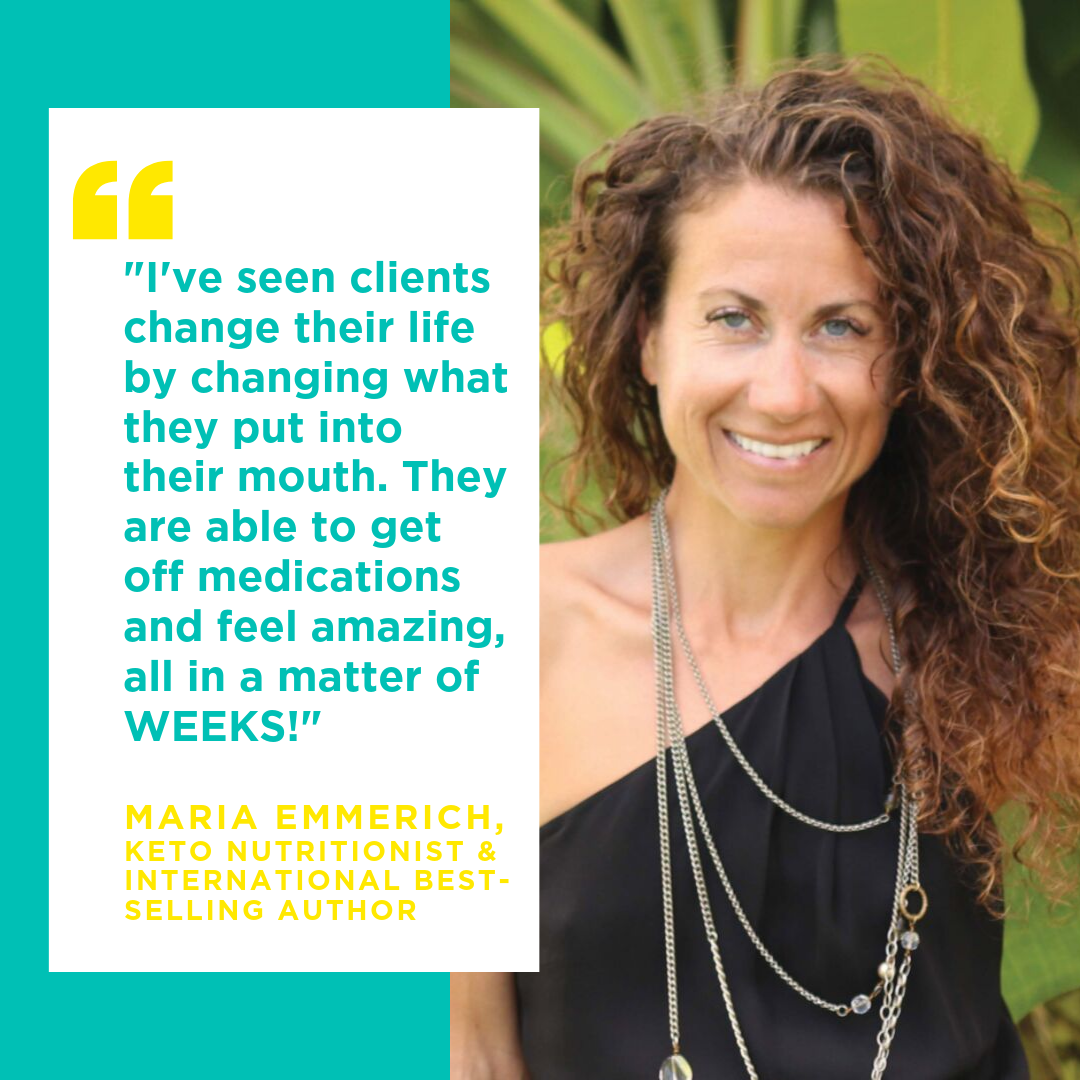 When I make this Breakfast Panna Cotta, I always use Further Food Gelatin! Their gelatin and collagen peptides are both excellent sources of collagen. Both their Collagen & Gelatin are sourced from the highest quality, grass-fed, pasture-raised, hormone-free, and antibiotic free bovine collagen.
The benefits of collagen are astounding! Collagen helps support skin elasticity & hydration, longer hair & nails, stronger bones & joints, faster recovery between workouts, increased flexibility, improved digestion, and it even keeps you feeling full and satiated for longer! Collagen Peptides dissolves instantly in any recipe, and Gelatin Powder naturally thickens recipes. It's perfect for making jello, gummies, cheesecake, or panna cotta!
Further Food has a special Keto Made Easy Bundle which include 1 jar of their unflavored Collagen Peptides, 1 jar of their Premium Gelatin Powder, and 1 jar of their delicious, decadent Chocolate Collagen.
Use code MARIAMINDBODY is for 25% off site-wide and 30% off Further Foods special Keto Made Easy Bundle!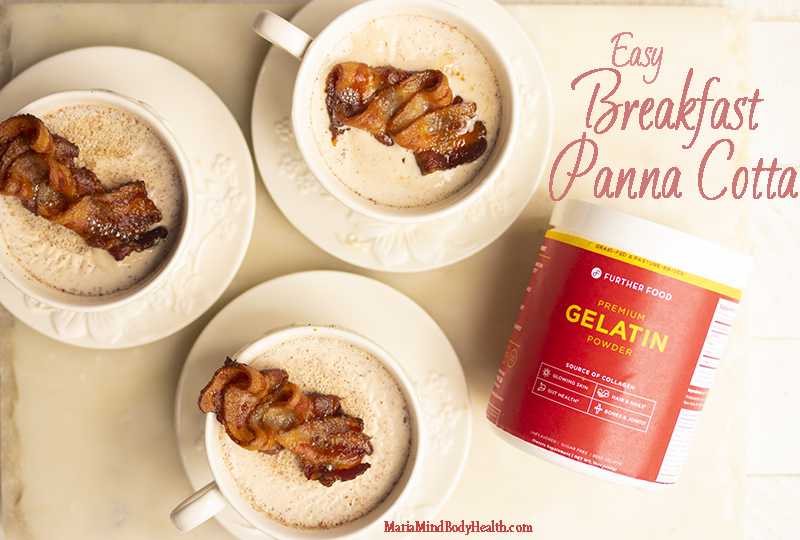 Breakfast Panna Cotta
Instructions
Sift the gelatin over the cold ¼ cup heavy cream and set aside for 10 minutes to soften.

In the meantime, place the rest of the heavy cream, almond milk, stevia, maple extract, salt and cinnamon if using, in a saucepan and heat it over medium heat, stirring gently, until hot.

Add the softened gelatin to the hot mixture and stir it well to completely dissolve the gelatin. Taste and adjust sweetness to your liking.

Pour the mixture into four 8-ounce ramekins. Cover and chill them in the refrigerator for at least 2 hours to set the panna cotta.

Before serving, place the bacon into a cast iron skillet and cook over medium high heat for 4 minutes while stirring occasionally or until bacon is crispy. Remove from heat garnish the panna cotta with bacon.

Store extra panna cotta, covered tightly with plastic wrap, in the refrigerator for up to 3 days.
Notes
Nutritional Information:
281 calories, 29g fat, 6g protein, 2g carbs, 0.2g fiber
TESTIMONY OF THE DAY
"Hi Maria! Your book The 30 Day Ketogenic Cleanse was the only thing that broke my 6 year stall!
Down an extra 15 pounds these days and close to goal. I stayed Keto even though I was stalled simply because I feel better eating this way. My health has never been better 😀 and even during a weight loss stall, my body steadily transitioned into something much leaner and stronger looking. Thigh muscles are firmer and no longer have cellulite. All of these are wins and the scale is a demon! lol
Most people I consult are doing keto totally wrong. Get fast results with the my NEW Keto School!