Black and Bolyard Brown Butter
I love finding Keto foods that make our life easier! I was on the phone with a client and she started to tell me about a company that makes brown butter. She knew how much I loved the nutty amazing flavor of brown butter. I make it a few times a week. (Click HERE to watch a video on how to brown butter). However, I know that many people do not want to go through the trouble of making brown butter which is why I reached out to talk to Black and Bolyard Brown Butter.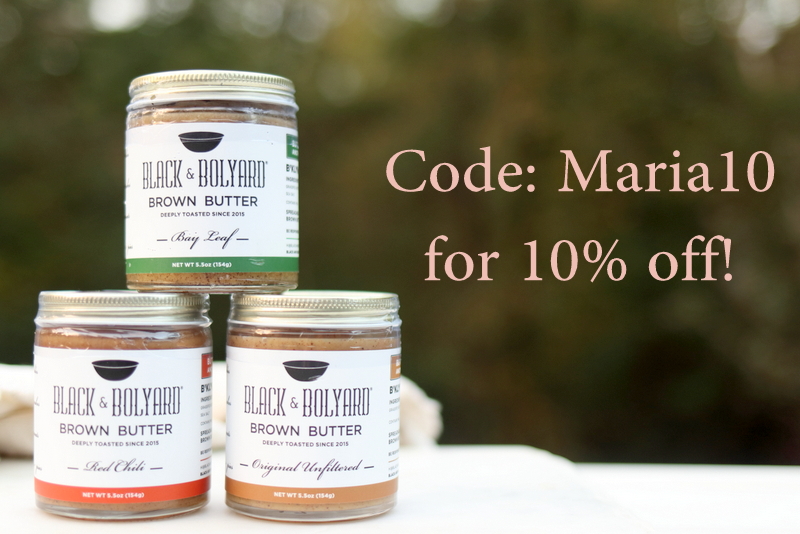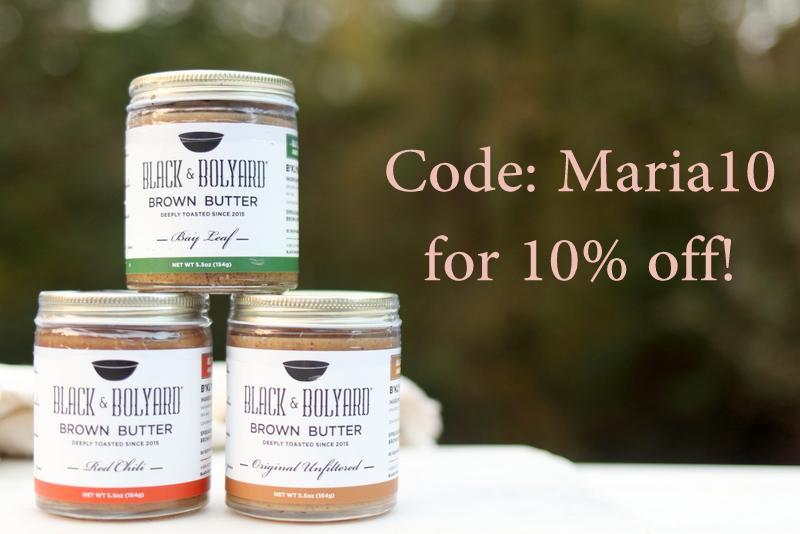 It was fun getting to know Andrew and Eric, who are the 2 guys behind Black and Bolyard Brown Butter. They were a little nervous about me writing about them because they are a small company that uses quality grass-fed butter and will not compromise with the way they make their product and they were concerned that they wouldn't be able to keep up with demand.
They are very kind small business owners and I loved telling them about ketogenic diets, which they never heard of. Once I told them about the diet they were very intrigued. I told them how when I speak on the Low Carb Cruise, the participants have been known to bring their own grass-fed butter to the dinner table to slather on their steak! I think I'm going to have to smuggle on a jar of the Bay Leaf Brown Butter for Lobster night when I leave for the Boston cruise next week! Watch my Instagram @mariaemmerich for fun photos of the cruise and what I eat when I travel!
Some ideas for using the Black & Bolyard Brown Butter are:
1. Brown Butter Morel Mushrooms
3. Flourless Torte with Brown Butter Glaze
4. Gingerbread Mini Donuts with Brown Butter Sauce
6. The BEST Thanksgiving Stuffing
7. Roasted Brussels Sprouts with Vanilla Pecan Butter
Click HERE to order and use code Maria10 to get 10% off your order!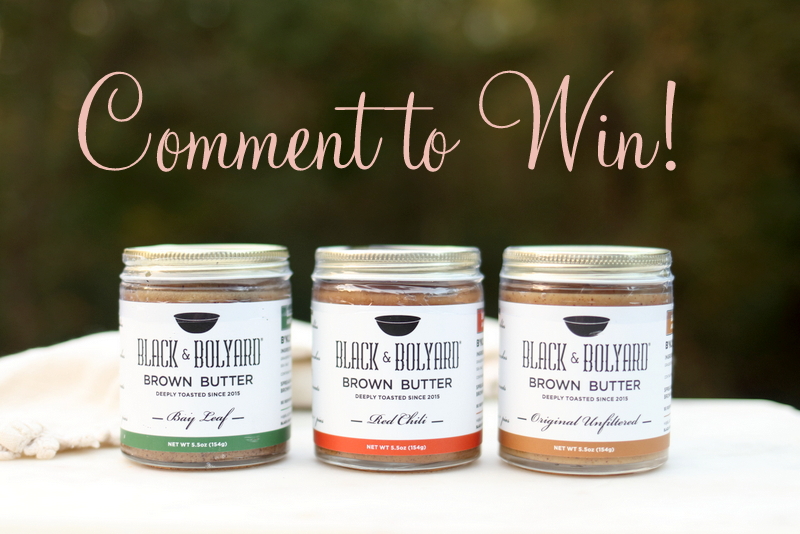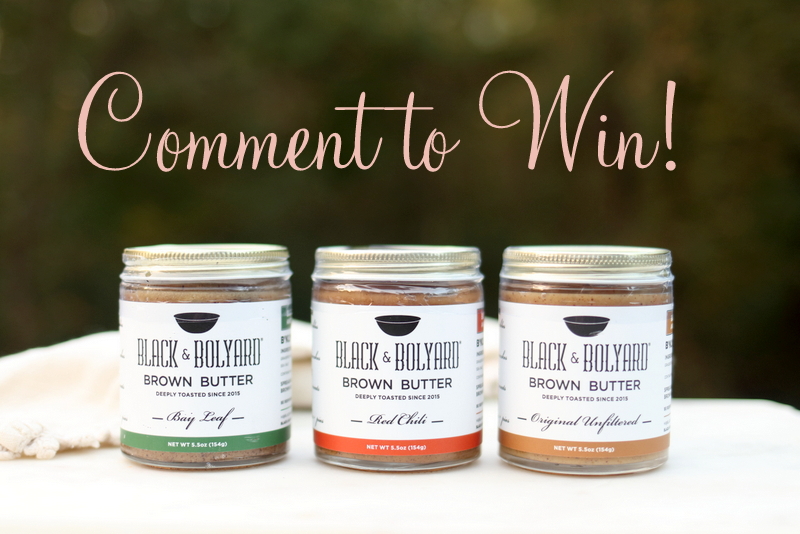 Andrew and Eric are so generous they donated a box for one lucky winner!
It is easy to enter!
1. Like Keto Adapted on Facebook and share with your friends and family for bonus points!
2. Like Black and Bolyard on Facebook!
3. Comment below on what you would like to use Black and Bolyard Brown Butter on!
Winner will be chosen Oct. 9th! Good luck!
a Rafflecopter giveaway

AND THE WINNER IS…. LORI WRIGHT!! CONGRATS!
TESTIMONY OF THE DAY
"Hi Maria! I am a celiac, allergic to corn and peanuts, I was pre-diabetic, had PCOS, thinning hair, foggy mind, zero energy, my testosterone levels were seriously way too high…July 22nd my mom introduced me to your cookbooks. I went through a painful keto flu two weeks into this lifestyle change. I have not cheated once!
Since then, I have lost 30 pounds! All of my ailments listed above are gone (except for celiacs)!!! I feel like I got my life back. I used to be afraid and waiting for the doctor to diagnose me with cancer. That fear is gone!! I still have a ways to go in the weight loss journey, but I have never felt better about myself. Thank you!" – Angela
Get started on your path to Healthy Healing TODAY! Click HERE to get started!