Bananas Foster Syrup
Bananas Foster Syrup
Today I thought I would share with you my delicious sugar free "Bananas Foster Syrup"…enjoy.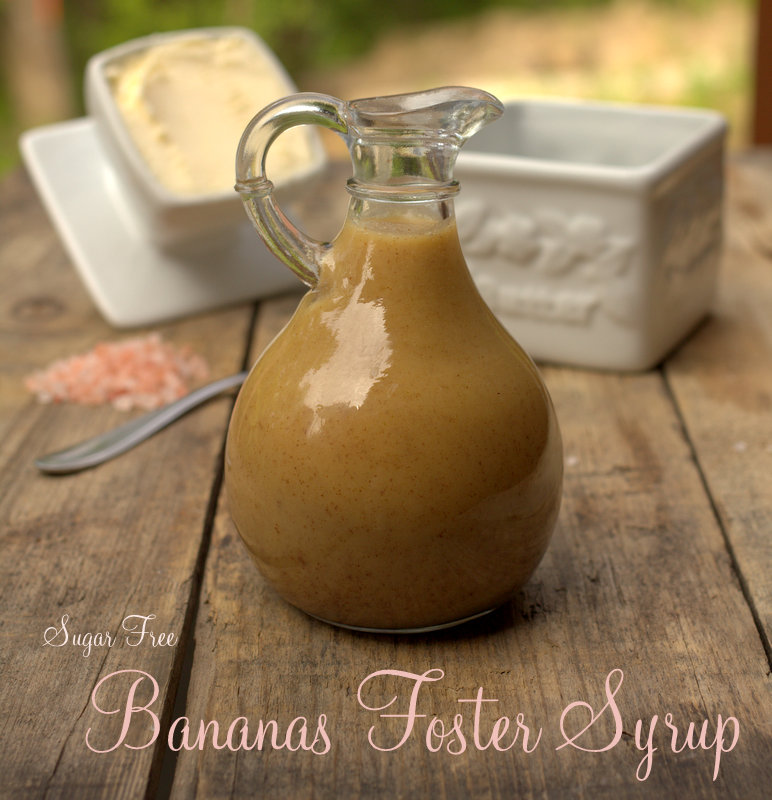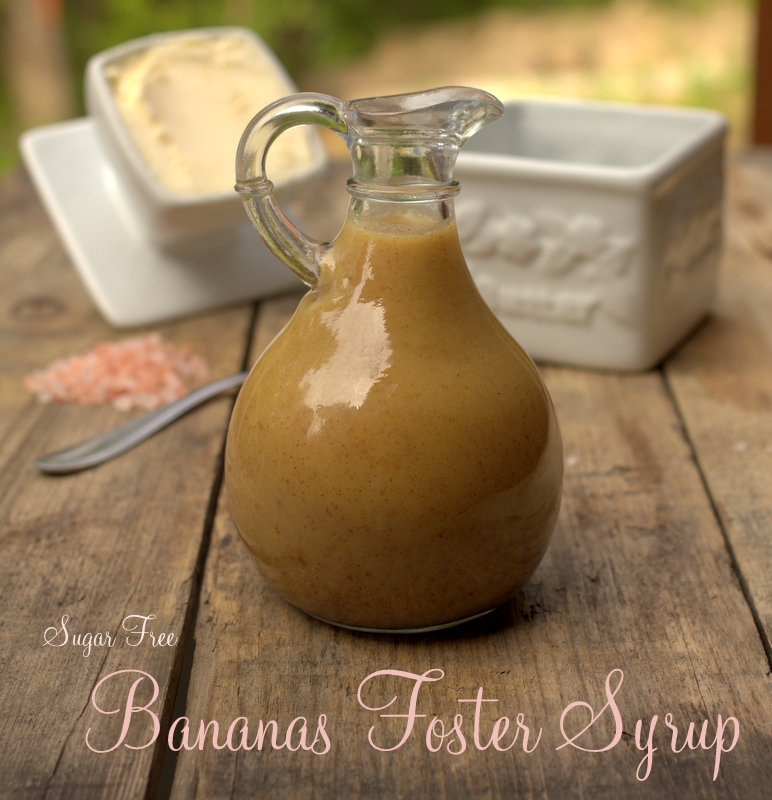 This syrup would taste fantastic on my Flappers!
Bananas Foster Syrup
Ingredients
1/2

cup

unsalted butter

1/2

cup

Natural Sweetener

1/2

cup

unsweetened almond milk

1

teaspoon

banana extract or 3 drops banana oil

OPTIONAL: 1/2 teaspoon rum extract

1/4

teaspoon

Redmond Real salt

fine grain
Instructions
Place the butter in a saucepan over high heat. Using Swerve: Before you begin, make sure you have everything ready to go - the almond milk and the butter next to the pan, ready to put in. Work fast or the sweetener will burn. Heat butter on high heat in a heavy-bottomed 2-quart (2 L) or 3-quart (3 L) saucepan. As soon as it comes to a boil, watch for specks of brown (this is brown butter....so good on veggies!). Immediately add the Swerve and the almond milk to the pan. Whisk until sauce is smooth. Add the extract/oil and salt. Let cool in the pan for a couple minutes, and then pour into a glass mason jar and let sit to cool to room temperature. Store in the refrigerator up to 2 weeks.
Notes
NUTRITIONAL COMPARISON (per serving)
Traditional Syrup = 120 calories, 0g fat, 0g protein, 39g carbs
"Healthified" Syrup = 70 calories, 7.8g fat, 0.1g protein, 0.1g carbs
(99% fat, 0.5% protein, 0.5% carbs)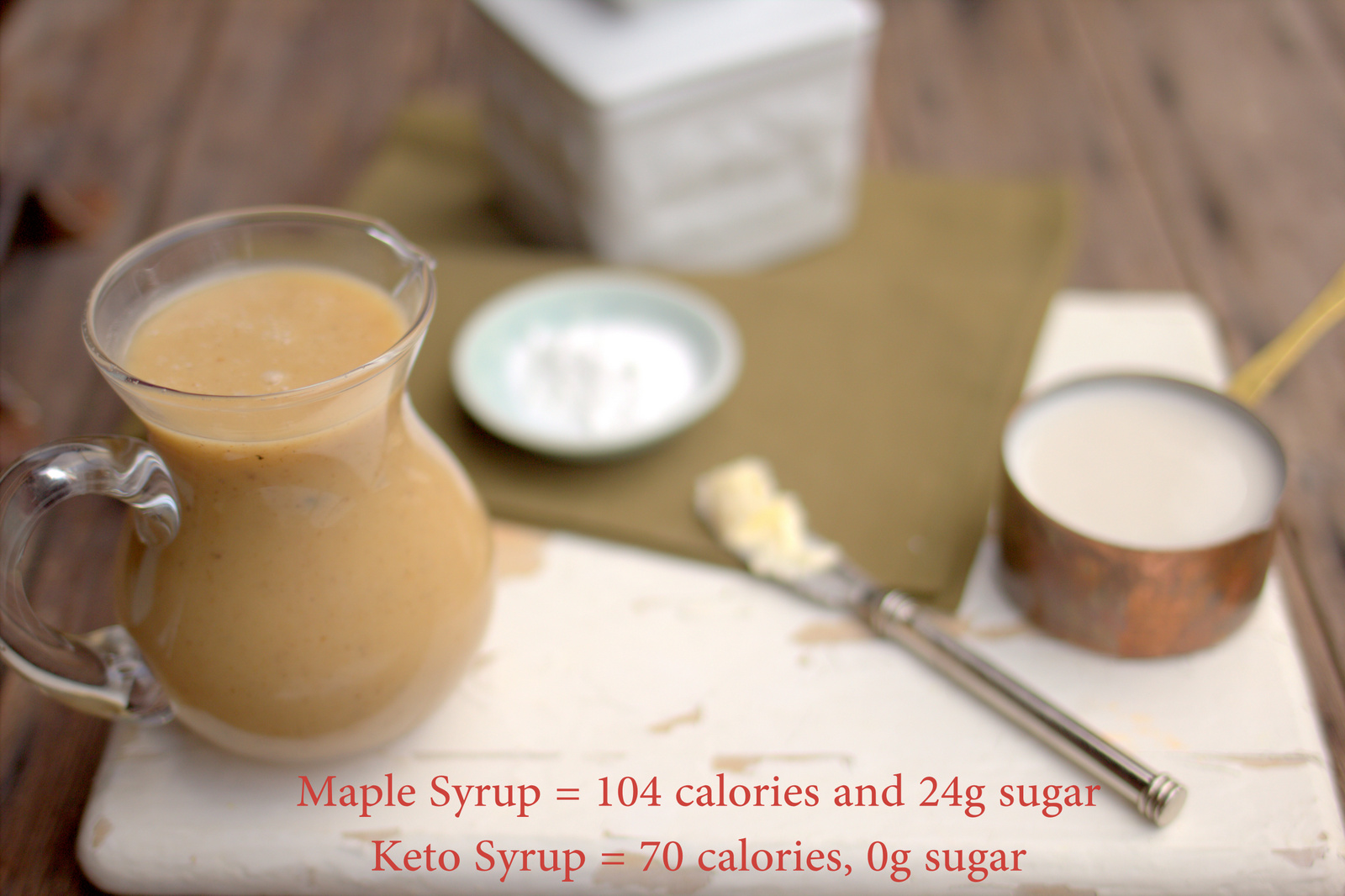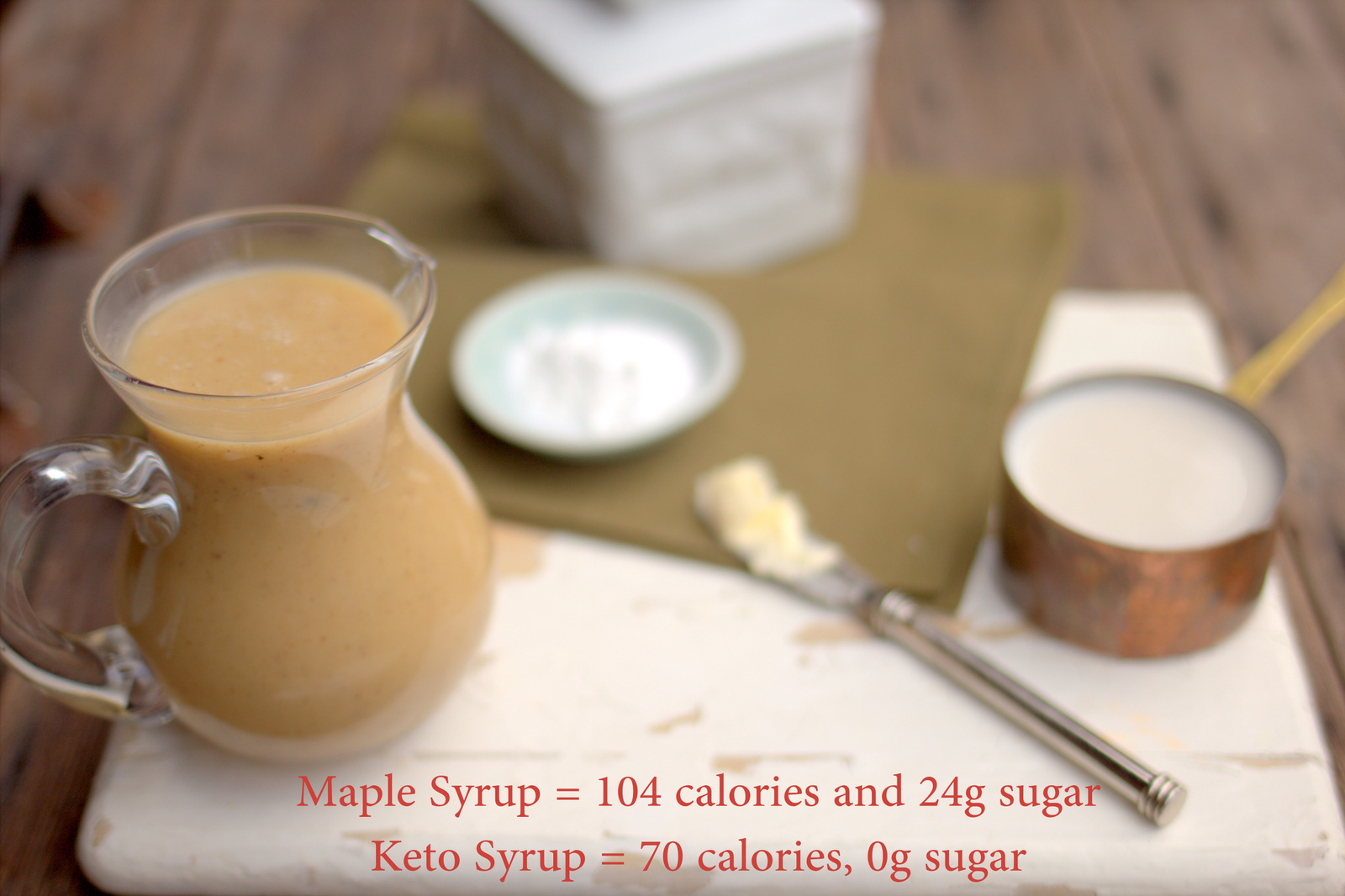 TESTIMONY OF THE DAY
My client Kelly sent me this photo and email! How Cute!
"Hi Maria Emmerich! I just want to give you a hug today!
For the last few weeks I have been following your maintenance meal plan, more or less, so that I could convince myself that this would work long term as I have always lost weight fairly easily, but not been very good at maintenance.  And I am still losing weight on maintenance.  Slowly, of course, but steady.
I have remained grain free, but have enjoyed nuts, full fat cream, homemade yogurt from raw full fat milk, and occasionally whey protein over the last few weeks without any negative effects. I really think all the supplements you recommended are helping me to heal my gut because in the past I would have had problems with the whey and yogurt.
And I am sleeping so much better.  Even when I wake up in the middle of the night, usually because of the cats or people in the neighborhood  being loud, I fall back asleep easily.  I have found that I need to be more active during the day to improve my sleep so I know walk 1-2 miles every day during my work breaks (I never used to take breaks), follow a stretching/yoga routine most days and this is all on top of resistance training 2-4 times a week.  Next week I will add interval cardio a few times a week as well to see how I do with that.
I have so much energy and I feel amazing.  And now that I am sleeping much better on a regular basis I am ready to tackle this weight. I do have some before pictures and they weren't as bad as I thought they would be.  Can't wait for the in progress and after pictures.
Thank you so much for your help!  I have been recommending your services to everyone when people ask what I am doing.  I hope that at least some of them will reach out to you.
I am pretty excited about my future.  Thank you so much!" Kelly
Most people I consult are doing keto totally wrong. Get fast results with the my Mind-blowing Keto School!