Banana Walnut Cereal
Testimony of the Day
"I would like to thank Maria Emmerich for helping me get my health back!
In 2016, I was desperate. I was DOWN to 230 from 260+ but couldn't lose more. I had tried every diet. At age 62, I had lost 100 lbs at least 4 times in my life (coming from an obese family). I needed a knee replacement and spinal lumbar surgery. Then I started hearing about Keto and Maria's name popped up.
I checked out her credentials and took a chance on a phone consultation. That started my new way of eating/life. It was hard to change the way I saw food but, most of all, control my sugar addiction (which will always be a part of me). Honestly, there have been ups and downs. Sometimes, I've had periods of childish resentment, wanting to have unlimited sweets 24-7. That ended up with a 75 lb gain before I wrestled control back from my addiction. You learn a lot from these set-backs! Addiction never goes away.
But back to the point, Maria gave me all of the knowledge and support that became the basis for my Keto way of life. To this day, it still helps me weed through the true and false info I read on line! I love how she has Keto community spirit and has led me to some great women bloggers with great recipes. My current weight is 123 lbs, ht is 5'3", BMI 21.8. I take less medication. No longer pre- diabetic.
Thank you. You changed my life. God bless!" – Pam
Most people I consult are doing keto totally wrong. Get fast results with the my NEW Keto Packages!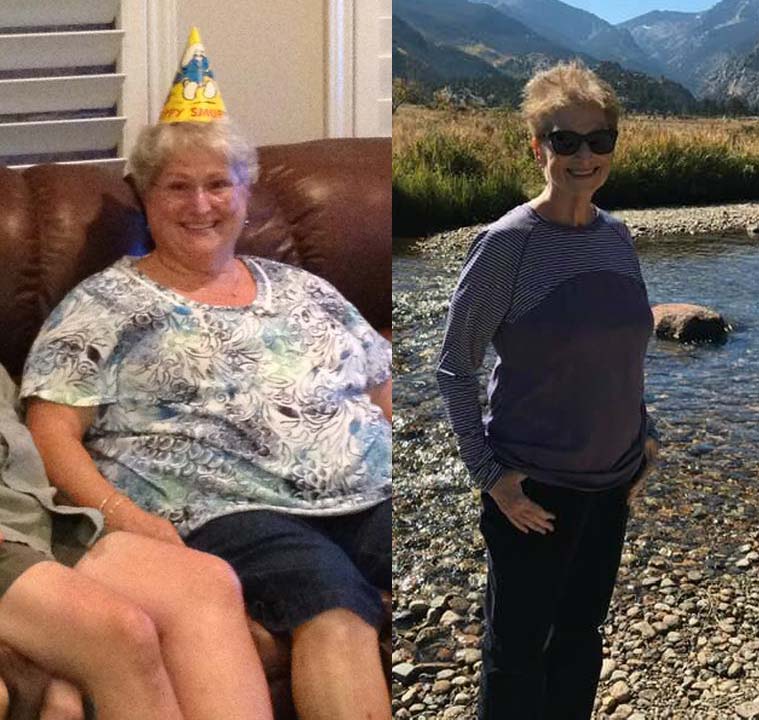 Banana Walnut Cereal
This keto Banana Walnut Cereal is a delicious keto breakfast!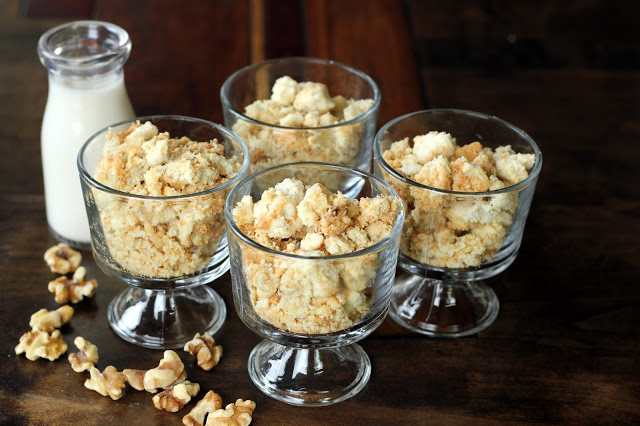 Banana Walnut Cereal
Ingredients
1/3

cup

Natural Sweetener

1

teaspoon

stevia glycerite

1/3

cup

crushed walnuts

1/4

cup

walnut flour or almond flour

1/4

cup

egg white vanilla protein

1/4

cup

butter or coconut oil

softened

1

teaspoon

pure organic banana extract

1

teaspoon

ground cinnamon

CRISPIER CEREAL: 2 TBS water or more coconut oil
Instructions
Preheat oven to 300 degrees F (170 degrees C). Combine 1/3 cup Swerve and stevia glycerite, 1/3 cup crushed nuts, almond flour, protein powder, extract and cinnamon in a small bowl. Cut in butter with fork or pastry blender until mixture resembles coarse crumbs (add additional oil or water if desired). Place on a cookie sheet with defined edges or the oil will leak off. Bake for 12-20 minutes or until golden brown. Remove from the oven and gently stir while still hot. Let cool in the cookie tin (it will crisp up A LOT). Break pieces apart and enjoy with unsweetened almond milk.
Nutrition
Calories:
220
|
Fat:
18
g
|
Protein:
9.2
g
|
Carbohydrates:
4
g
|
Fiber:
2
g
|
P:E Ratio:
0.5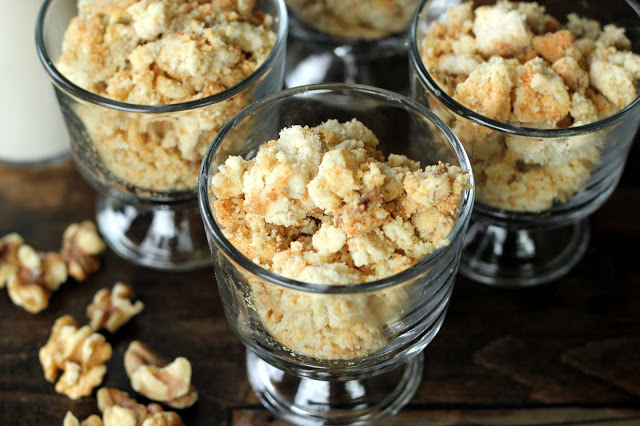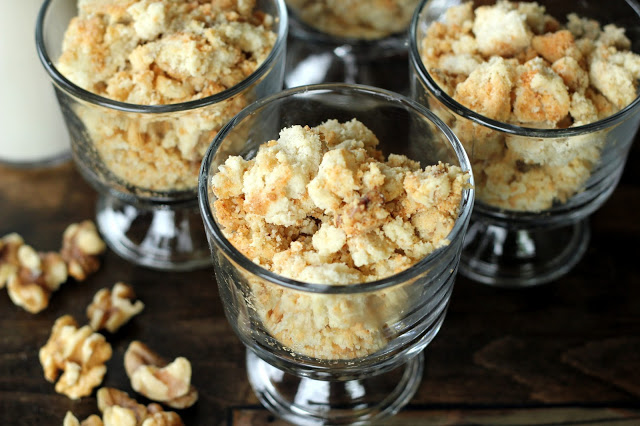 TESTIMONY OF THE DAY
"Thanks Maria and Craig Emmerich.
4 months ago I watched your carnivore class and started the next day. Well, today is my 4 month carnivore-versary and today I reached a big milestone. 51 pounds gone!
Definitely still a work in progress, but I feel great and have NEVER been able to lose this much weight so easily or quickly." – Kristy
Most people I consult are doing keto totally wrong. Get fast results with the my NEW Keto School!