Bacon Pizza
I can't take the credit on this idea, it was all Craig. He always adds bacon for a pizza topping and he loves thin crust pizzas. So one day he said… "I think a bacon crust would be amazing for a pizza!" I loved the idea because most "keto" pizza crusts have nuts or nut flours such as almond flour and I find that causes many of my clients to stall. Learn all my tips and tricks in my new class: Going Beyond Keto.
So we did it. And you know what… it was awesome!
Craig is a very patient artist and weaved the bacon together (see photo).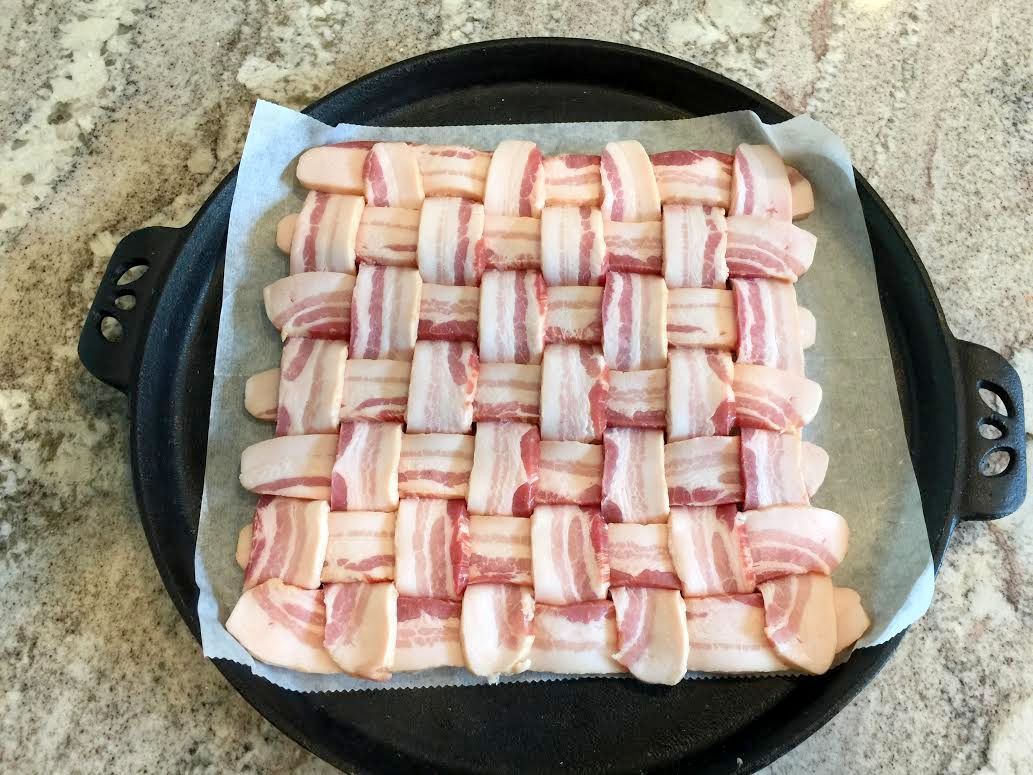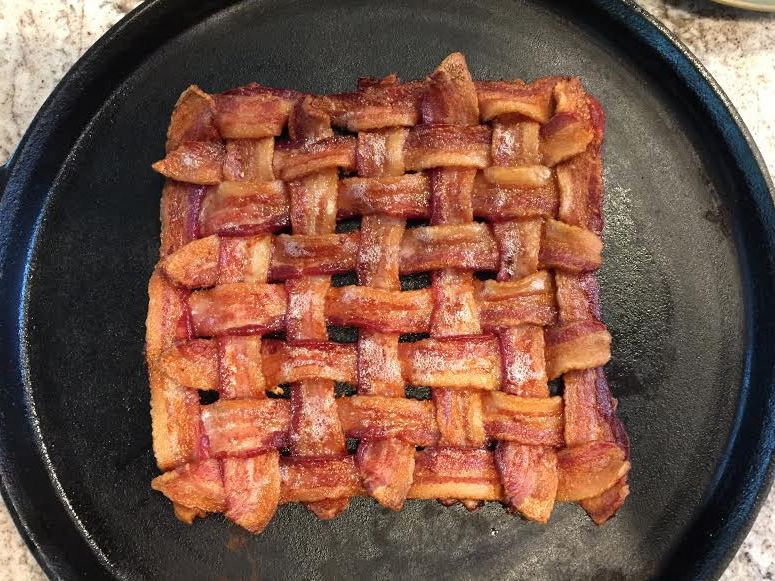 It is hard to find bacon without sugar and if you do, it is really expensive! That is why I order Pederson's Farms bacon! Click HERE to get sugar-free bacon! 
If you want to get my favorite keto BUNDLE of meaty goodness from Pederson's Farms, you get a great deal!
Maria's Mind Body Health Bundle contains 10 of Pederson's Natural Farms Whole30 Approved No Sugar Added products. Included with this bundle is:
1 package No Sugar Added Hickory Smoked Uncured Bacon
1 package No Sugar Added Smoked Kielbasa
1 package Uncured No Sugar Grass Fed Added Beef Hot Dogs
1 package Fully Cooked No Sugar Added Mild Breakfast Sausage Links
1 Uncured No Sugar Added Half Ham, Boneless and Spiral Sliced
1 package No Sugar Added Italian Ground Sausage
1 package No Sugar Added Chorizo
1 package No Sugar Added Uncured Old World Kielbasa
1 package No Sugar Added Uncured Hot Dogs (Made with Pork & Bacon)
1 package 100% Grass Fed Organic Ground Beef
Bundle is normally $225.00 but with code: MARIAEMMERICH it is only $161.00! Click HERE to get it!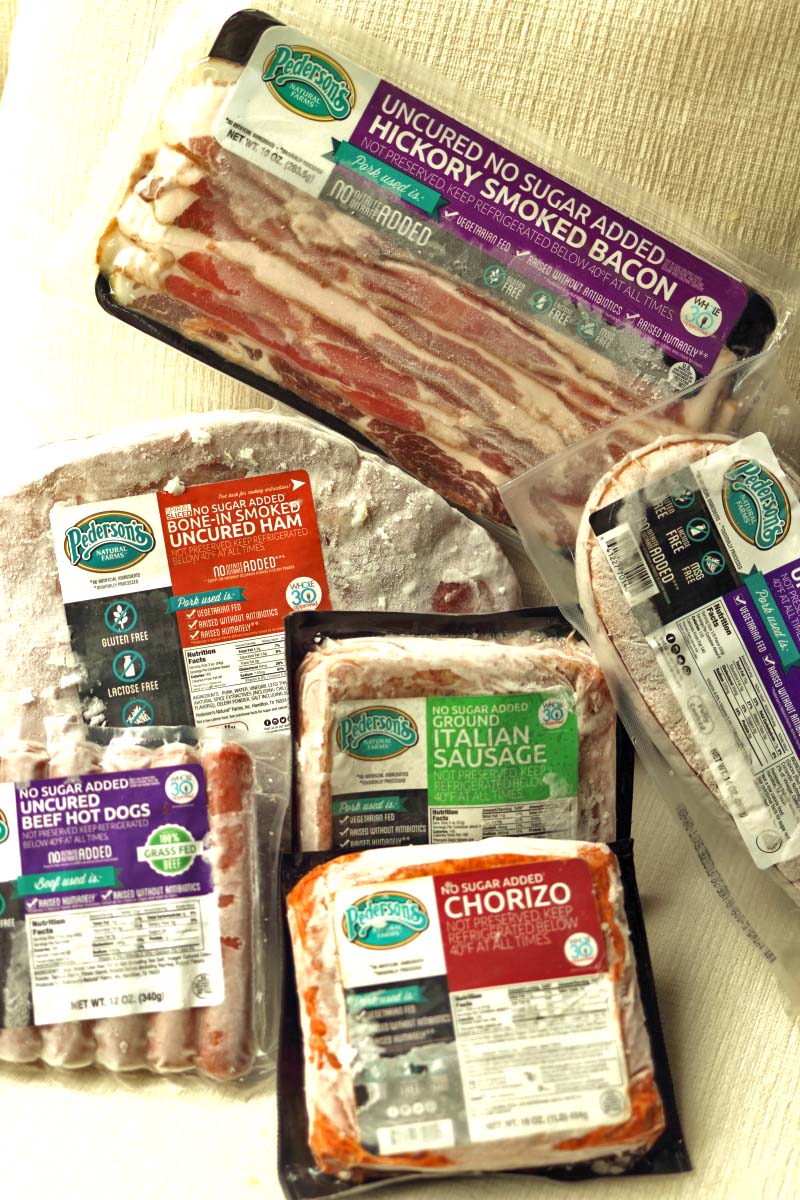 Bacon Pizza
Ingredients
14 slices thick cut bacon
6 ounces mozzarella cheese
¼ cup sugar free marinara
Options:
Toppings of your choice
Instructions
Preheat oven to 400 degrees F.
Weave bacon slices together.
Cook for 20-25 minutes or until bacon is crisp.
Remove from oven and top with sauce, then cheese and toppings.
Return to oven and bake for 5-9 minutes (or until cheese is melted).
Notes
Nutritional Information:
495 calories, 42.6g fat, 26.9g protein, 2.3g carbs, 0g fiber
77% fat, 21% protein, 2% carbs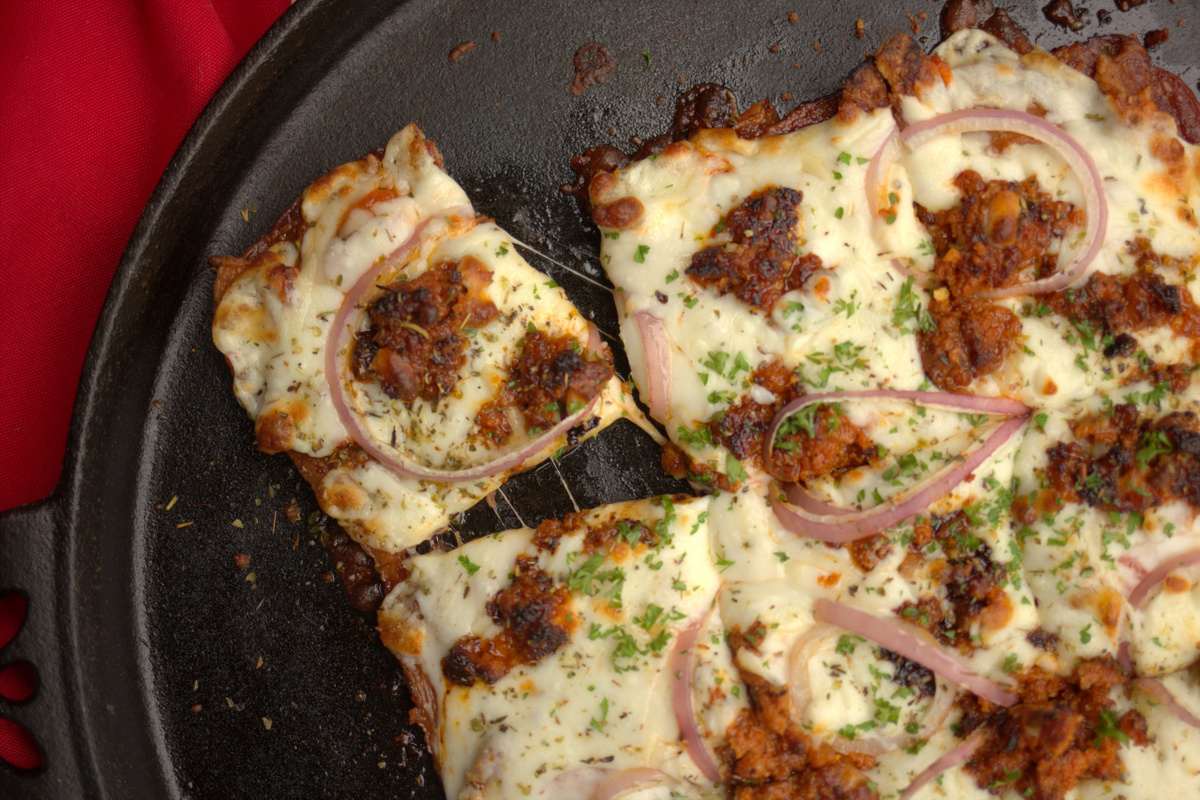 TESTIMONY OF THE DAY
I love getting messages like this!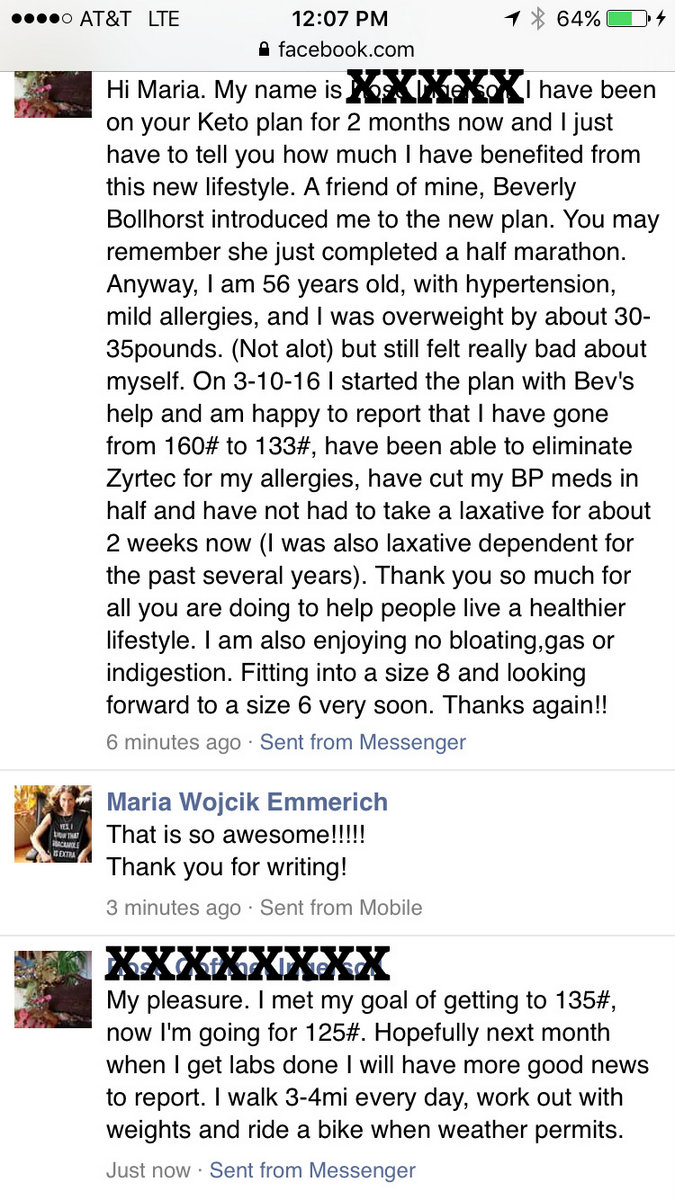 Start your path to healthy healing today! A year from now you will thank yourself!