Accelerated Keto Class and Surviving the Holidays
Want to accelerate your keto success? Our extremely popular class "The Keto Life" has helped thousands of people get into the keto lifestyle and headed towards their goals. Read below for more info on the Accelerated Keto Class and Surviving the Holidays.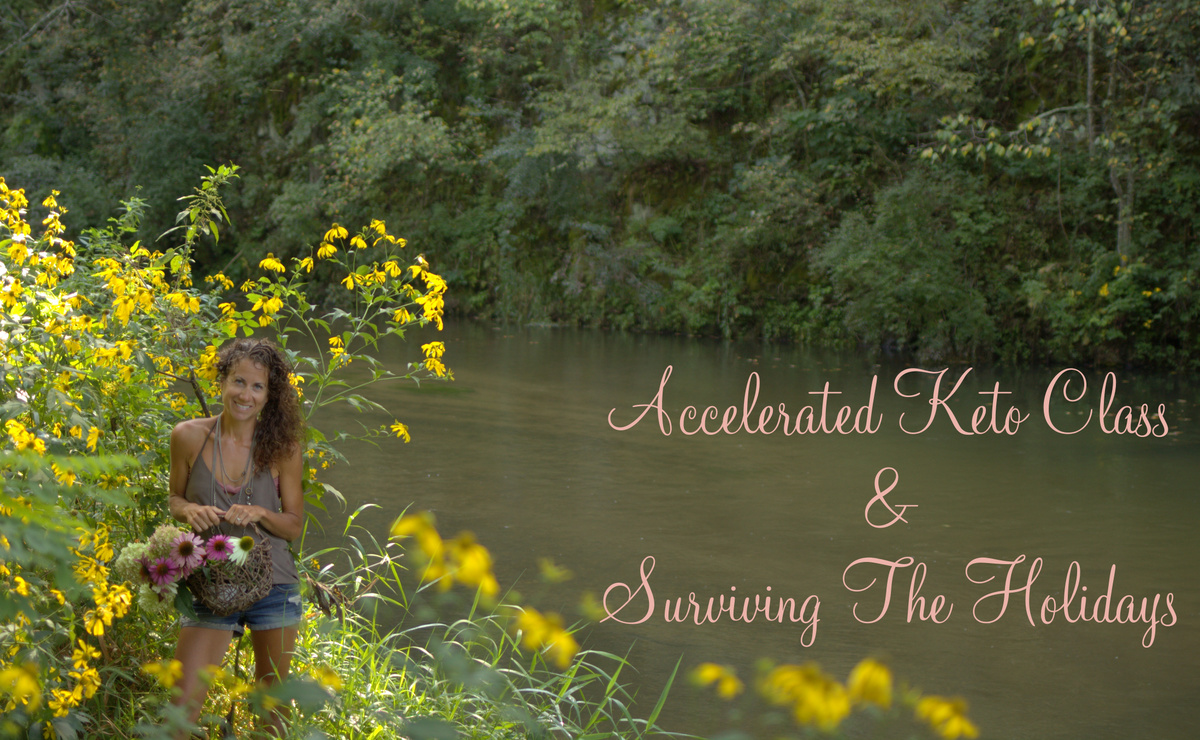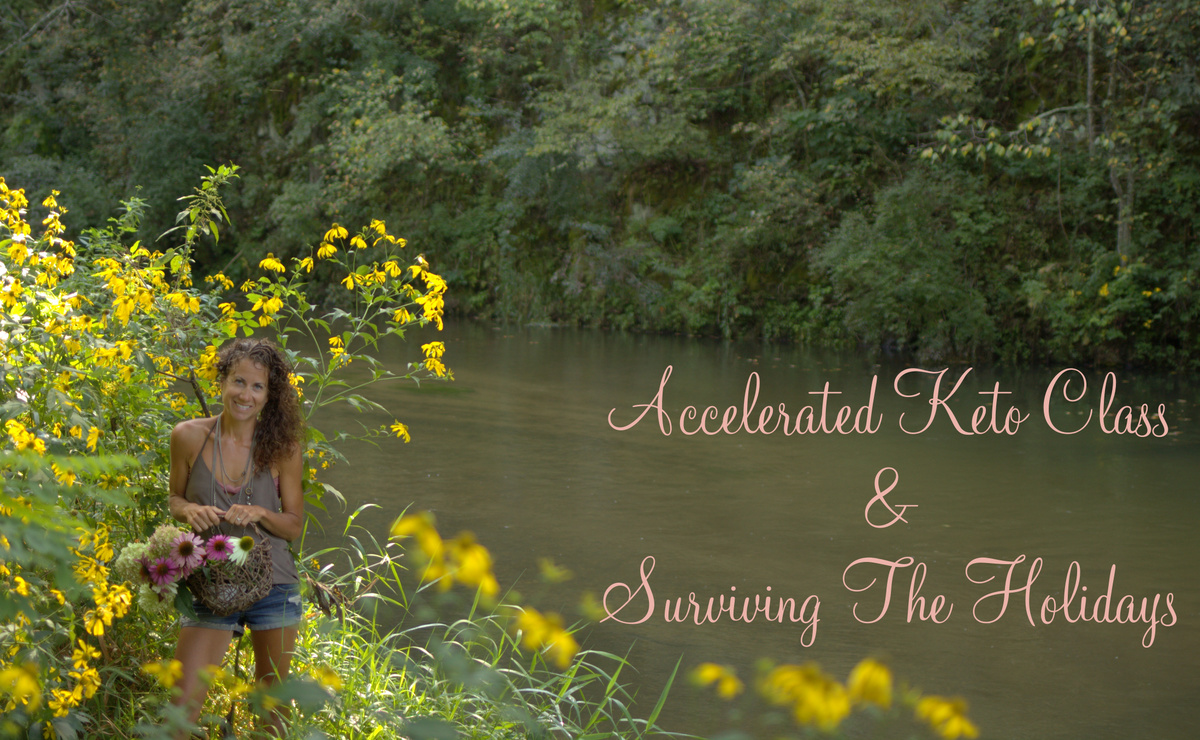 Updated Ketogenic Life class with bonus "Surviving the Holidays"!
Craig and I are always researching and adding the latest science of health and nutrition. We are constantly adding elements to our toolbox for working with clients to enable then to realize their health and healing goals. We have now updated this class to include these new discoveries. You will get many new additions and changes such as:
Are ketone levels important? And how exercise lowers ketones (something I deal with myself!)
What two things do you need to focus on to ensure you are in the beneficial state of nutritional ketosis?
New information about long term health and what are real indicators of health.
Do total calories matter and how many calories do I need with this lifestyle?
Should I add carbs for sleep or carb cycle for hair loss, hormones, etc?
How can light, grounding and water help?
Why I don't recommend adding fat just to "get your fat up".
BONUS!
With the Holidays rapidly approaching we have added a new section titled "Surviving the Holiday". This section is a great addition for this time of year. You will get recipes to include in your holiday celebrations to keep you on track. You will leave with tons of tips and tricks to help you stay in Nutritional Ketosis through the holidays and feeling great!
Are you looking for the next step in your journey to health and weight loss? This class will not only inspire you, but you will get all the tools you need to take the keto diet to the max. Some additional items discussed are:
What is ketosis and how to eat to get into ketosis. Also what methods to test for ketones and their pros and cons.
What does this lifestyle look like?  Examples of food and daily macros.
What are the common mistakes many clients have made (such as subtracting fiber from total carbs).
What are common "low carb" foods and even "low carb" veggies that take most clients out of ketosis.
What specific supplements will enhance ketosis and how much and when to take them. I will also share which ones I personally take and why.
Workouts with ketosis to help burn fat while building muscle. What time of day to exercise to burn fat and what time of day exercise can actually put ON fat and increase cortisol.
What medical tests to run if you are having a hard time losing weight even in ketosis.
Why I do not recommend Bulletproof Coffee or other high calorie drinks.
Answers to many of the questions about ketosis as a lifestyle. (Cholesterol and long term health, how to get your nutrients, vitamins and minerals and much more)
Accelerated Keto Class and Surviving the Holidays Class
WHEN:

Sunday November 6th from 3-5pm central
WHERE: IN PERSON at our house in Hudson, WI or Via WEBINAR and watch from the comfort of your own home!
It is much more interactive than previous webinars as Craig will be answering all your questions in real time. Hurry, spots fill up fast.
BOOK SIGNING for In Person!
Since I haven't been able to do a book signing tour this will also be a chance to get your Signed copy of Quick and Easy Ketogenic Cooking book! Great for gifts!
Watch the replay!
Testimony about triglycerides, A1c, Liver enzymes!
"Hi Maria,
I'm 42 and I've been following your Keto recipes since January 2, 2015. While I certainly needed to lose weight, I started eating Keto because it is the only cure (according to my research) for the NAFLD liver disease I was diagnosed with at ~38 or 39.
I started eating Keto and the changes were SO dramatic (after the first week, where I pretty much could've killed anyone who ate any food anywhere near me because the sugar/carb detox was so strong). I've lost a little over 30 lbs. I would have lost a LOT more, but I love nuts, and I know they slow the weight loss. Like I said, though, this isn't a diet for me. This is a way of life. I just want to thank you for ALL of the effort you put into helping so many people like me. Also, I want to thank you for the recommendation 4-5 years ago to take high doses of Magnesium Glycinate to get rid of my kidney stones. Miraculously, it works like a charm. The urologists all told me nothing but eating a low oxylate diet would work. They were so wrong!
My son (who has autism, Hashimotos, PIDD and recurrent PANDAS)) is now doing the diet. The results with him have been nothing short of a miracle! His stimming has virtually stopped. He is almost a typical kid." – Rebecca