Win a Year of Fresh Seafood and Cookbook!
We love having fresh food delivered to our door. No waiting in line at the store and always fresh. Sizzlefish is great for delivering fresh seafood every month with lots of awesome selections. Seafood is a great addition to anyone's diet. It gets you the beneficial omega-3s and DHA that are needed for lowering inflammation, brain health and much more. Adding just a piece or two of seafood each week can be great for improving overall health. So don't miss out on this chance to Win a Year of Fresh Seafood and a copy of my book Keto Comfort Foods!

BONUS: Also Win a Copy of Keto Comfort Foods!
So what do you make with all that fresh seafood? My Keto Comfort Foods cookbook has lots of great recipes. As a bonus the winner will also receive a copy of Keto Comfort Foods!

I have lots of great seafood recipes in this book including Shrimp and Grits, Tuna Noodle Casserole, Halibut in Creamy Dill Sauce, Creole Catfish, Shrimp Thermidor and Butter Poached Lobster. Also many more like Clam Chowder, Seafood Bisque and Charleston Shrimp and Gravy! You will have lots of great recipes to make with your free seafood all year!
Win One Year of Fresh Seafood and Keto Comfort Foods Cookbook!
We have partnered with Sizzlefish to offer this amazing giveaway. That is 12 monthly deliveries of fresh seafood and a copy of our cookbook Keto Comfort Foods!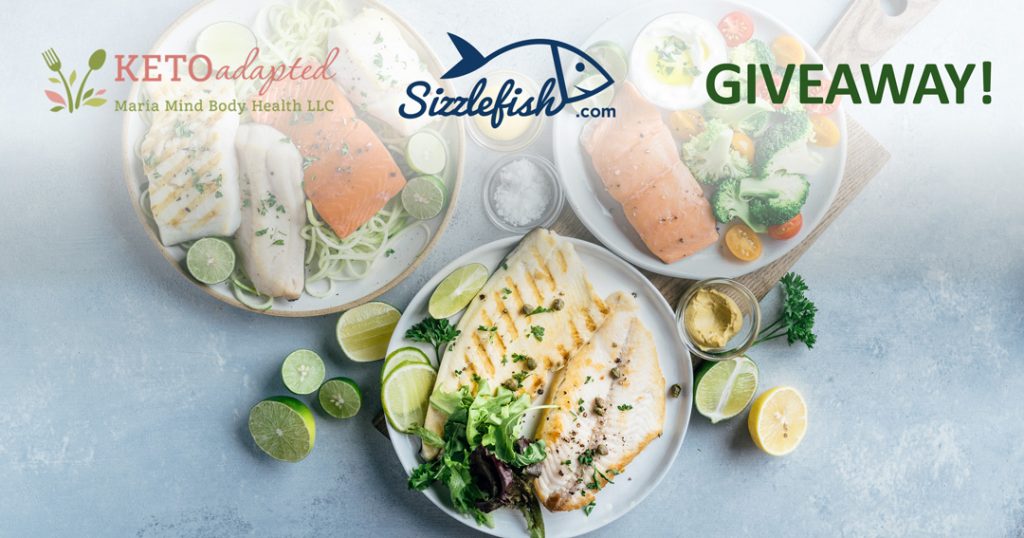 Rules:
US deliveries only.
1 entry per person.
Up to 3 additional entries when you share with friends that sign up.
Ends November 21st when winners will be picked
All Entrants Also Receive Early Access To Black Friday Savings!