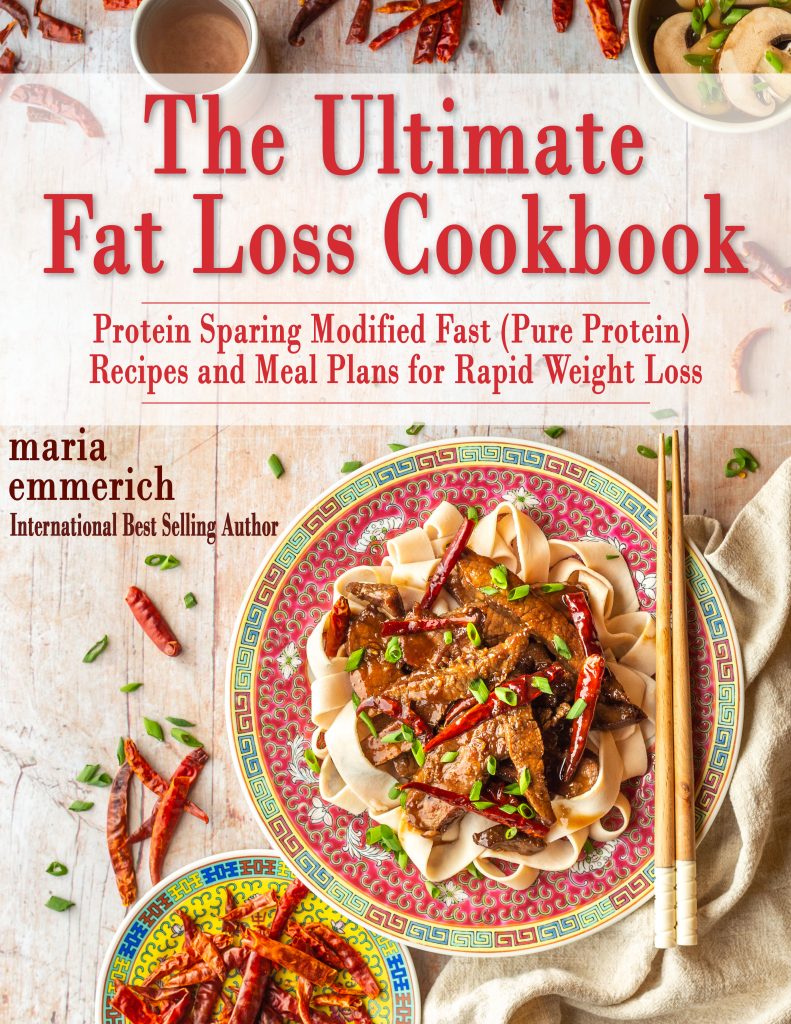 So many of my clients are having AMAZING results following my protein sparing meal plans, I made the ULTIMATE protein sparing cookbook called The Ultimate Fat Loss Cookbook!
The Ultimate Fat Loss Cookbook is filled with Protein Sparing recipes and meal plans to help you lose fat and lose it fast!
I decided to call this The Ultimate Fat Loss Cookbook because it is the best way to lose fat while maintaining my muscle.
These recipes are 100% dairy free and gluten free and perfected for weight loss and healing! They are all NEW recipes that are not in any other protein sparing cookbook!
I couldn't be more proud of The Ultimate Fat Loss Cookbook! It is filled with more recipes than ANY ebook on the market and it also has meal plans! Not only that, but these are the BEST protein sparing recipes ever! This doesn't feel like a diet when you get to eat such delicious meals!
This ebook has over   recipes (30% more than our last ebook)!
If you are wondering what recipes are included in The Ultimate Fat Loss Cookbook, here is my list:
PROTEIN SPARING BREAKFAST
Pumpkin Spice Breakfast Shake 16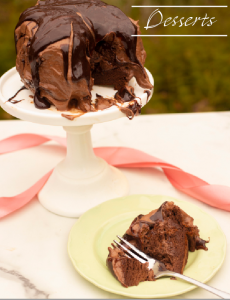 Cinnabon Breakfast Cake for 2 17
Sweet Fry Bread 19
Snickerdoodle Waffles 20
Deconstructed Chicken and Waffles 22
Croque Monsieur Bread Pudding 23
Butterscotch Breakfast Pudding 24
Floating Islands 25
South of the Boarder Dutch Baby 27
Tastes Like Thanksgiving Souffle Omlete 28
Waffles 29
Shamrock Shake 30
PROTEIN SPARING SAUCES AND DIPS
Spicy Lime Dressing 32
Protein Sparing Jelly 33
Ambrosia Sauce 34
Protein Sparing Mayo 35
Protein Sparing Ranch Dip 36
Easy Ginger Sauce 37
Asian Sauce 38
Caesar Salad Dressing 39
Alabama White BBQ Sauce 40
Taco Salad Dressing 41
PROTEIN SPARING MAIN DISHES
Chicken Nuggets 43
Easy Pizza Dutch Baby 44
Coconut Shrimp with Orange Marmalade 45
Fish Sticks 46
Breaded Chicken Patties 47
Chicken Neapolitan 48
Simple Spicy Poultry Bowl 49
BBQ Pulled Pork Cups 50
Asian Spaghetti and Meatballs 51
Instant Pot Enchiladas 52
Maria's Favorite Lunch 53
Mojito Shrimp 55
Leftover Turkey Fried "Rice" 56
Grandpa Joe's Pepper Steak 57
Carolina BBQ Pork Chops 58
Easy Baked Thai Lettuce Wraps 59
Ambrosia Chicken 60
Easy Mexican Tenderloin 61
Chicken Cordon Bleu Waffles 62
Simple Sweet n Sour Chicken Bowl 63
Simple Lemongrass Ginger Bowl 64
Hawaiian Ham Sliders 65
Beef Stroganoff over Protein Noodles 66
Easy Ground Beef Stroganoff 67
Easy Shrimp Adobo 68
Easy Soft Shell Crab with Ginger Sauce 69
Easy BBQ Shrimp 71
Asian Chicken and Protein Noodles 73
Easy Sweet and Sour Salmon 75
Red Curry Chicken and Naan Bread 77
Easy Protein Noodle Chow Mein 78
Easy Havanna Shrimp 79
Easy Kung Pao Beef 80
German Rouladen 82
Alabama BBQ Chicken 83
Tex Mex Chicken Tenders 84
Egg Roll Burritos 86
Easy Lobster Diavolo for 2 87
Chicken Tikka Masala 88
Slow Cooker PSMF Mississippi Roast 89
Easy Sesame Salmon 90
PROTEIN SPARING SIDES AND SNACKS
Protein Sparing Bread Hawaiian Rolls 92
Protein Sparing Wonder Bread 94
Garlic Bread 96
Flour and Breading 97
Chaffles/Waffles 98
Naan Bread 99
Thanksgiving Jellied Cranberry Sauce 100
Cocktail Sauce 101
Simple Crab Cocktail 102
Chex Mix 103
Air Fryer French Fries 104
Simple Cioppino 105
Instant Pot and Slow Cooker Pho 106
Truffle Chicken Soup 108
Mexican Meatball Soup 109
Simple Asian Chicken Soup 111
Asian Crab Cakes 112
Seafood Salad 113
Crab Fritters 115
Easy Chicken Caesar Salad with Croutons 116
Japanese Clear Mushroom Soup 117
Easy Taco Salad 118
PROTEIN SPARING DESSERTS
Chocolate Flan 120
Hot Chocolate with Marshmallows 122
Flourless Red Velvet Cake 123
Vanilla Cake 125
Churros 126
Flourless Fudgy Cookies 128
Frozen Hot Chocolate 129
Fudgesicle 130
Protein Chocolate Frosting 131
Mini Cake for 2 132
Root Beer Ice Pops 133
Halle Berries Danish 134
Tiramisu 136
Éclair 138
Yule Log 140
Nutella Cake 142
Dessert Quesadilla 144
PROTEIN SPARING MEAL PLANS
Meal Plan Week 1 146
Grocery List Week 1 147
Meal Plan Week 2 148
Grocery List Week 2 149
Meal Plan Week 3 150
Grocery List Week 3 151
Meal Plan Week 4 152
Grocery List Week 4