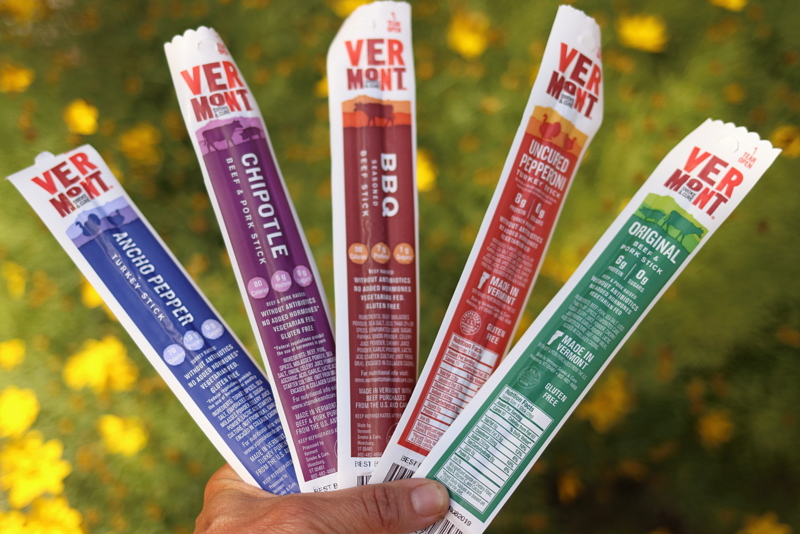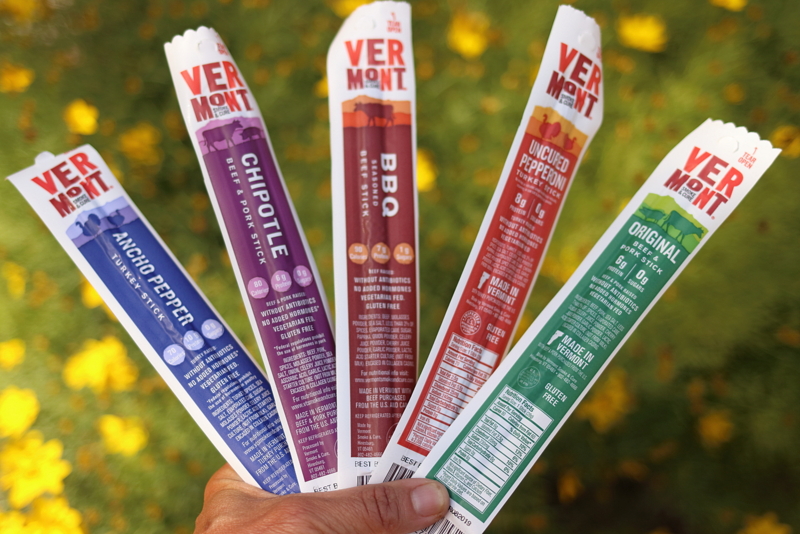 Today is my birthday and there's nothing I love more than giving away keto goodies to all of you! So today I am giving away a box of Vermont Beef sticks and Vermont Summer Sausage as well as our book KETO: The Complete Guide to Success on the Ketogenic Diet, including Simplified Science and No-Cook Meal Plans!
I get asked all the time for a recommendation on a protein bar for on-the-go keto snacks. Beef sticks are the only true "protein bar" that isn't filled with unapproved ingredients.
You all know I LOVE camping, hiking, fishing, kayaking… pretty much anything in nature! When I go on these adventures, I always pack beef sticks! We just got back from camping on the North Shore of Lake Superior and my son Micah ate all of the uncured pepperoni sticks!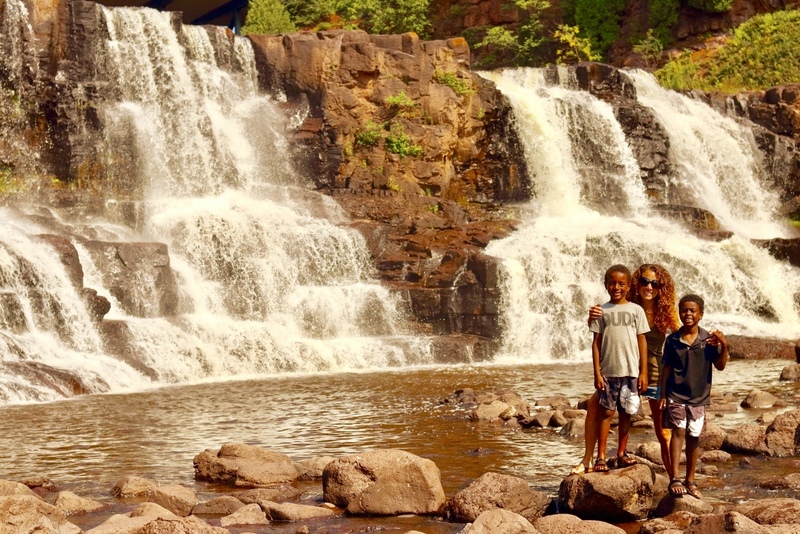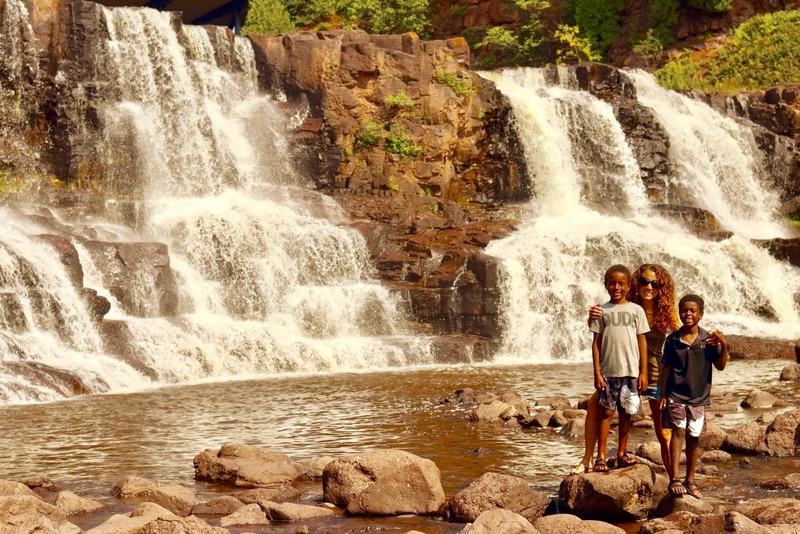 Vermont Beef Sticks is so gracious that they are offering all of you a coupon code! And if you use the code: MARIA20 you will receive 20% off your order! That is a great deal!
You can find all my suggested Keto Foods HERE. 
Click HERE to find Vermont Beef Sticks!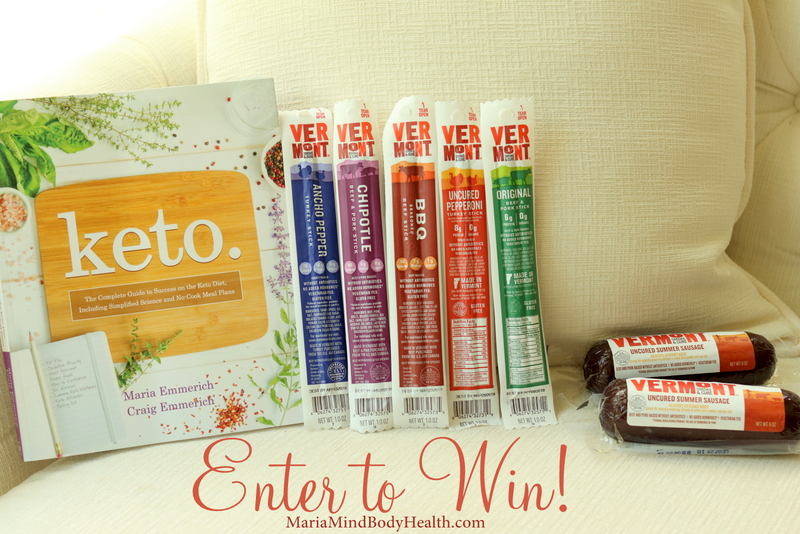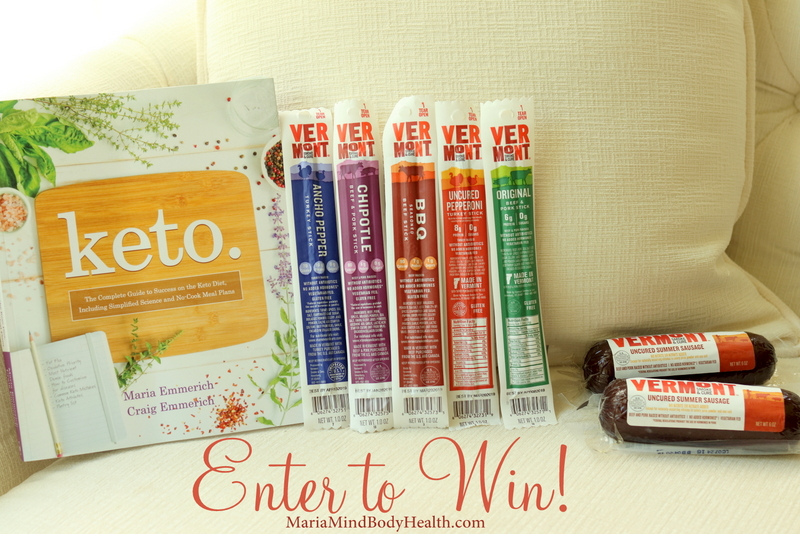 IT IS EASY TO ENTER!
1. Like my NEW private facebook group called Keto!
2. Follow me @mariaemmerich on Instagram
3. Comment below on what your favorite keto recipe is!
4. Bonus points for sharing this post on Facebook or Instagram and tagging me!
Winner will be chosen on September 16th! Good Luck!
And the winner is… Cameron Christensen! Congrats!
TESTIMONY OF THE DAY
"Hi Maria, I wanted to wait until I went to our yearly seminar to send you a before/after photo … so here is a picture from a year ago and last week! Thank you for all your support!! I'm down almost 70lbs! I started as a size 18 and now a size 6 and 4 loving this Keto lifestyle!!
️
Most people I consult are doing keto totally wrong. Get fast results with the my NEW Keto School!