Thin Mint Cereal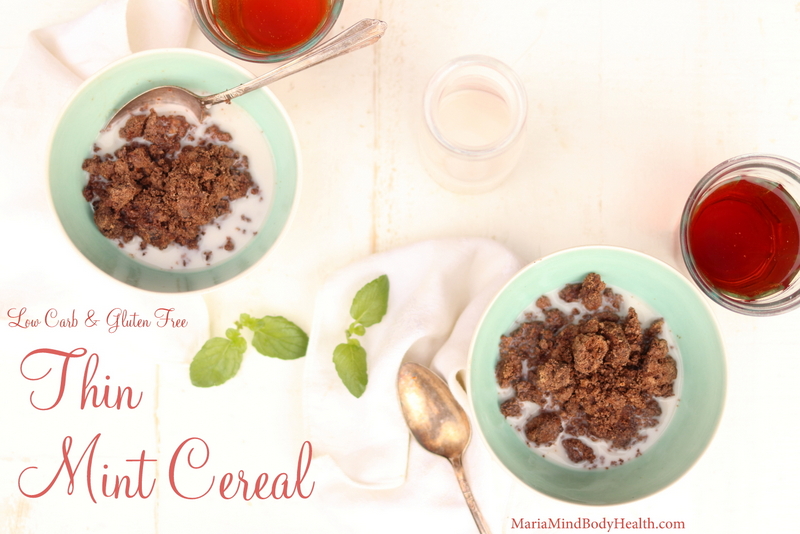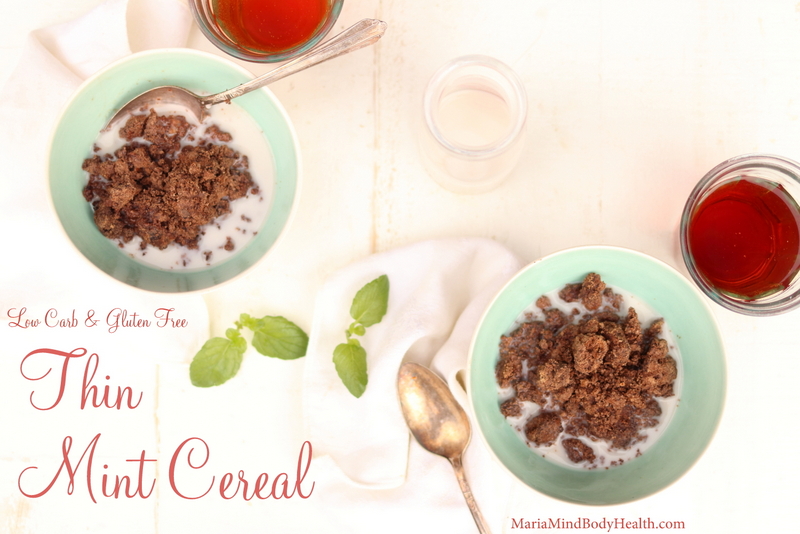 I grew up on cereal and skim milk. I often had it as a 'bed-night-snack' as a kid. Habits are hard to break and that one was probably my hardest habit I had to stop.
If you haven't heard already, Girl Scouts is coming out with a new cereal line. So far they have a caramel cereal as well as a Thin Mint cereal. I thought it would be fun to recreate a Keto Girl Scout cereal line! But seriously, if you trying to transition off cereal with your family, you MUST try this Thin Mint Cereal!
Thin Mint Cereal
Ingredients
1/2

cup

vanilla egg white protein

3/4

cup

almond flour or peanut flour

1/4

teaspoon

baking soda

1/4

teaspoon

Redmond Real salt

1/4

cup

unsweetened cocoa powder

1/4

cup

coconut oil OR NATURAL almond butter

4

tablespoons

Natural Sweetener

2

tablespoons

water

just enough to hold dough together

2

teaspoons

mint extract
Instructions
Preheat the oven to 400 degrees F (200 degrees C). In a medium bowl, stir together the protein powder, nut flour, cocoa powder, baking soda and salt. Cut in the almond butter using a pastry blender or your fingers until the butter lumps are smaller than peas. Add extract and water.

Place parchment onto cookie sheets. Spread out cereal on parchment. Bake for 7-10 minutes in the preheated oven, until edges are lightly browned (I broke up pieces and baked another 3 minutes to crisp up the pieces). Remove from oven to cool. Makes 3-4 servings.

***You could also use coconut oil in place of the almond butter. This would allow you to store longer since coconut oil is shelf stable and doesn't need to be refrigerated. Serve with Unsweetened Cashew Milk! YUM
Notes
NUTRITIONAL COMPARISON (3/4 cup with 1 cup milk)
POST Cocoa Pebbles with 1 cup skim milk = 240 calories, 42 carbs, 3g fiber
"Healthified" Pebbles with 1 cup almond milk = 195 calories, 17g fat, 8g protein, 5.5 carbs, 2.8g fiber (78% fat, 16% protein, 10% carbs)
1 serving of "Healthified" Cereal = 165 calories, 15g fat, 7.3g protein, 4.5 carbs, 1.8g fiber (81% fat, 17% protein, 10% carbs)
TESTIMONY OF THE DAY
"Hi Maria, I have just watched my 1st podcast, thank you! Not only did you share such amazing nutritional information – but your experiences with family. You made 'me' feel that I am not alone – listening to you share your experience about eating food that someone has cooked for you when knowing they have added an ingredient that you don't eat was touching. I understood exactly what you were feeling. Thank you for sharing that – it makes you all the more 'real' to me, especially that I am so far away."
Need support or to just not feel like you are alone in this journey? We are here to help you with weekly support webinars! (Gold and platinum members).