The BEST PORK CHOP Recipe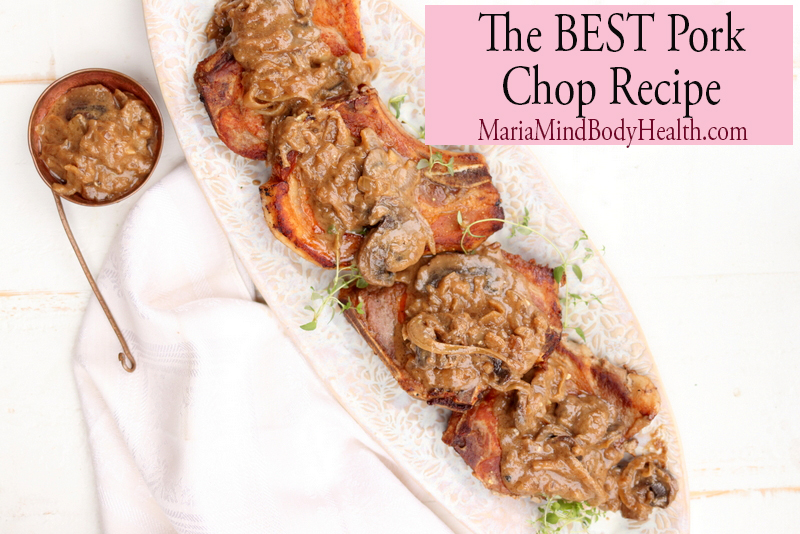 Are you looking for tasty ketogenic meals to make for your family that will please even your pickiest eater? You must check out Keto Comfort Foods! It is such a hit that ButcherBox has offered a special deal for those of you who want to feed your family healthy meals!
Thank you for your love and support!!!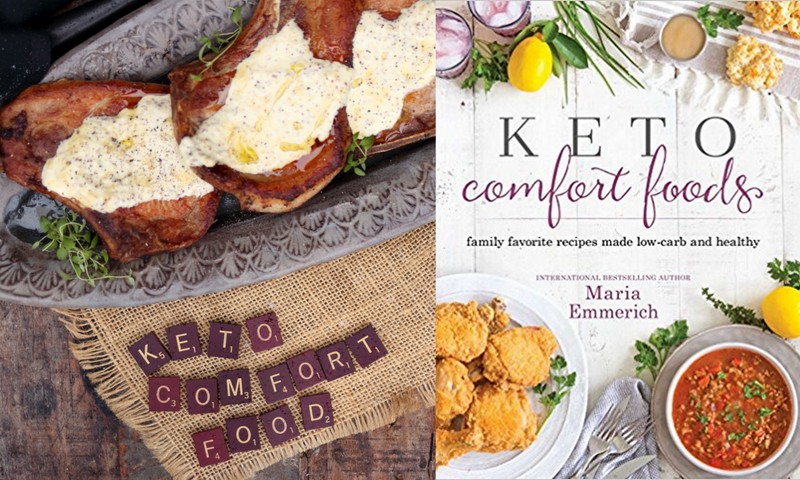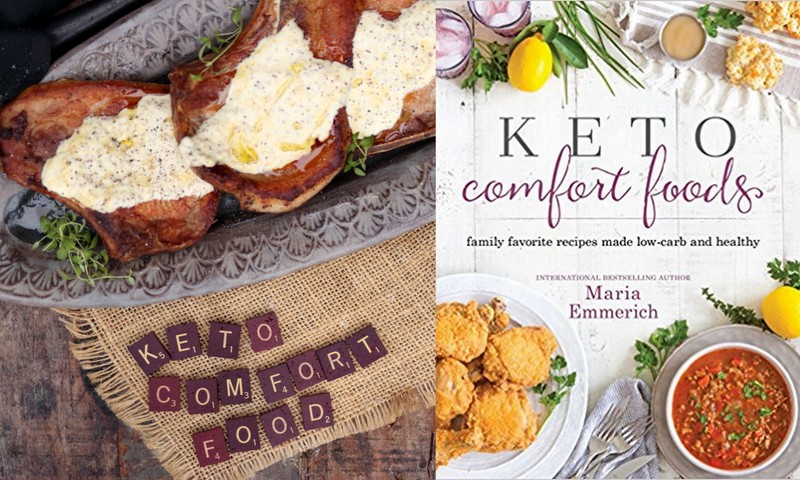 ButcherBox is an amazing company that mails tasty organic grass-fed beef, pork and chicken right to your front door! They save me so much time by not having to run to the grocery store! I always have something to make. Even just grilling up a steak or frying up a tasty burger or pork chops for an easy keto meal; I have something from ButcherBox in the freezer I can easily make.
To honor my new book Butcherbox has also sponsored a recipe from the book to post for everyone! Here is a great way to use some grass fed Butcherbox beef.
Smothered Pork Chops in Mushroom and Onion Gravy
Exclusive recipe form Keto Comfort Foods.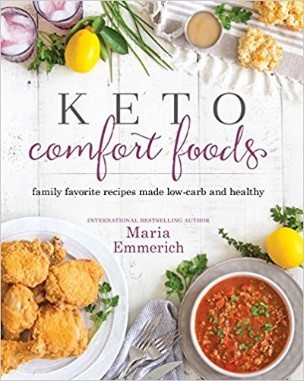 Smothered Pork Chops in Mushroom and Onion Gravy
Ingredients
4

tablespoons

ghee

divided (or lard or coconut oil if dairy-free)

2

cups

thinly sliced onions

2

cups

chicken or beef bone broth

I used Kettle & Fire brand

4

8-ounce bone-in pork loin chops

½

teaspoon

Redmond Real salt

¼

teaspoon

ground black pepper

2

cups

sliced button mushrooms
Instructions
To make the gravy, melt 2 tablespoons of the ghee in a large skillet over medium heat. Add the onions and sauté for 5 minutes, stirring occasionally. Add the broth and cook for 20 to 30 minutes, until the broth has reduced by almost half, then slide the skillet off the heat.

Meanwhile, sprinkle the pork chops with the salt and pepper. Melt the remaining 2 tablespoons of ghee in a large cast-iron skillet over medium-high heat. Add the mushrooms and sauté for 6 minutes or until brown. Season the mushrooms with salt and pepper to taste. Move the mushrooms to the skillet with the gravy, then place the chops in the hot cast-iron skillet. Sear on one side for 3 minutes, then flip and cook for another 7 to 10 minutes, until the internal temperature of the chops reaches 135 degree F (the temperature will rise after cooking). Let the chops rest for about 8 minutes before serving.

Place the chops on a serving platter and smother with the mushroom and onion gravy. Store extras in an airtight container in the refrigerator for up to 3 days. Reheat on a rimmed baking sheet in a preheated 350 degree F oven for 5 minutes or until warmed through.
Notes
Nutritional info (per serving):
calories 691, fat 59g, protein 30g, carbs 10g, fiber 2g

TESTIMONY OF THE DAY
Testimony 40 pounds in 4 months following my meal plans!
Most people I consult are doing keto totally wrong. Get fast results with the my NEW Keto School!
"My husband joined me on this Keto journey on Mother's Day, May 14th of this year.  The "before" picture is probably from a year or so ago and I'm sure I was heavier when I started, but it was the only photo I had (we'd taken some family photos of all of our adult kids and their boyfriends/girlfriends as well).  The shirt was a gift and I love it, but had to safety pin it closed to wear it so it wouldn't gape open, now I'm doing to have to pin it so it isn't quite so revealing.
 
Prolonging hitting "post" so without further ado, I'm posting these for all to see that this was the easiest thing I've ever done and if you follow this plan as it's been laid out, you WILL be successful.  I went from 190.8 and needing a size 14 (but refused to buy them), to 148 pounds in just 4 months and my size 10 jeans are now baggy.  From XL tops to mediums (my 22 year old daughter and I now wear the same size shirt and I'll admit to wearing her clothes when she's not home, but don't tell her.  =) )  My husband has gone from 190-195 to 165-170 at 6 foot tall.  I'm 47, pushing 48 so trust me when I tell you this was the easiest thing I've EVER done.  I'd totally given up ever being thin again, I'm a bit lighter than when I got pregnant with my son who was 25 in May, he was our first of 4 kids." – Alexa