Testimony of the Day
This is the type of thing that makes me want to spread the word of health more!  Amazing results after one of our consults.
"Hi Maria,
It's been about 6 months since I found your blog through Dr. Davis. What a great 6 months it's been! I'm down 52.5 pounds. I was taking over 500 prescription and non-prescription pills a month for severe IBS, acid reflex, asthma, headaches etc. I had just turned 30 and was at my heaviest! I had been a long time "points" member, and was gaining weight while eating my whole grains and fruit by the pounds! Fruit doesn't count as points you know!!! What a wake up call when I found your blog and became your client! I wanted to share some before and after pictures with you, although I am still a work in progress. Thanks again Maria, you have truly changed my life for the better. 
Tanya"
Way to go Tanya!  Keep up the great work! Click HERE to get started like Tanya!
TACO SEASONING
Do you still have pre-packaged Taco Seasoning in your pantry? If you do, check this out!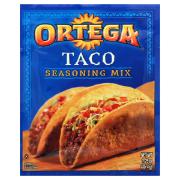 Ingredients: Yellow Corn Flour, Salt, Maltodextrin, Paprika, Spices, Modified Corn Starch, Sugar, Garlic Powder, Citric Acid, Autolyzed Yeast Extract, Natural Flavor, Caramel Color (sulfites).
There are a few issues with using prepackaged spice mixes. First off, caramel coloring is a food dye that is in the process of being banned by the FDA due to it's links to causing cancer. Another issue is the maltodexterin. Sugar has a glycemic index of 52 and maltodexterin is 110!
AND ingredients are listed in the order of prevalence…they don't even list a spice until the 4th ingredient! I'll stick to making a triple batch of my own mix and keeping it in my pantry!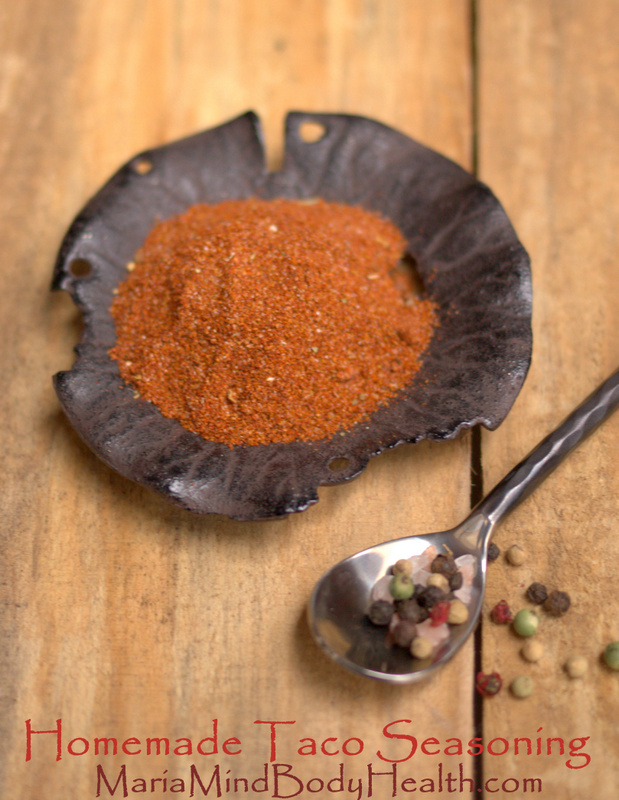 "HEALTHIFIED" TACO SEASONING
2 TBS chili powder
1/2 tsp garlic powder
1/2 tsp onion powder
1/2 tsp crushed red pepper flakes
1/2 tsp dried oregano
1 tsp paprika
3 tsp ground cumin
2 tsp Celtic sea salt
2 tsp fresh ground black pepper
OPTIONAL: 2 tsp Swerve confectioners
In a bowl, mix together chili powder, garlic powder, onion powder, red pepper flakes, oregano, paprika, cumin, salt and pepper. Store in an airtight container. Makes 20 servings.
NUTRITIONAL COMPARISON (per serving)
Store Bought Taco Seasoning = 20 calories, 4 carbs, 0 fiber
"Healthified" Taco Seasoning = 5 calories, 0.9 carbs, 0.4g fiber