Swedish Fish
I had a kick watching my kids try my "healthified" Swedish Fish for the first time. They have never had a Swedish Fish or any type of gummy bear before so the texture was quite new.
I have a rule, you can spit it out if you really don't like it but you must try a bite. So if you think about it… with all the recipe writing and testing I do, they taste quite a wide variety of foods! Crazy as it seems one of Kai's first solid foods was bone marrow and he really did love it. But anyway, Micah really despised the texture at first but once Kai liked it, Micah tried it again and was gobbling them up faster than I could take a picture of them!
It is crazy how we eat with our eyes and kids are drawn to bright colored food. I always looked for things without added food coloring in them but Stur has created a wonderful product perfect for competing with food marketers out there. My kids often see these colorful "foods" that  other kids are eating and Stur has made it possible for me to make "healthified" versions without any damaging food coloring (click HERE to read more on food-dyes). 
 Click HERE to find gummy fish molds.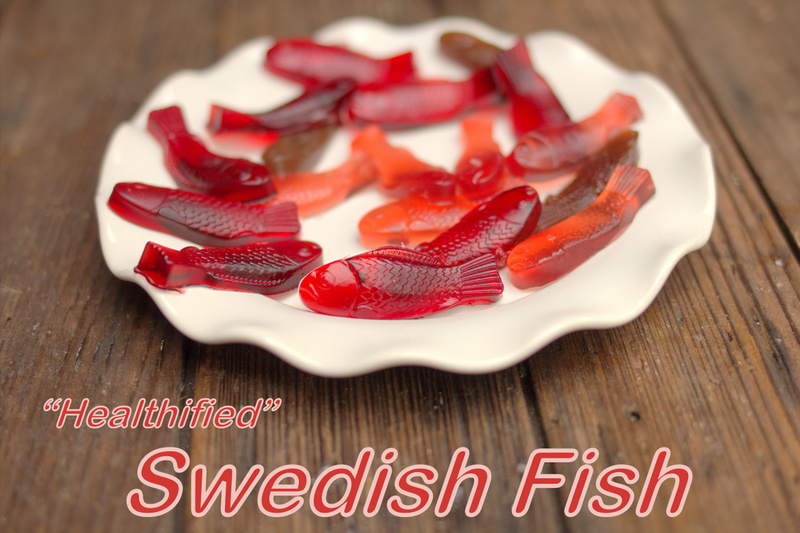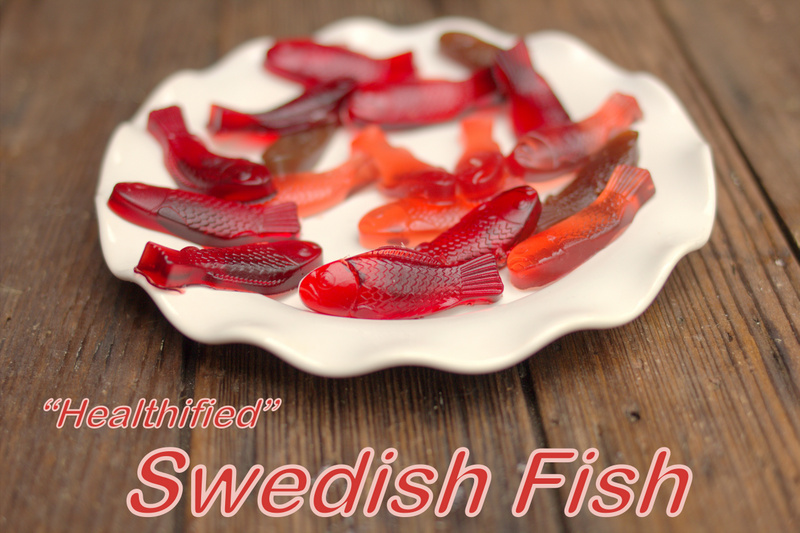 Swedish Fish
Ingredients
1

tablespoonEverly natural sweetener

any flavor, to taste

1/2

cup

water

1 1/2

tablespoon

Further Food gelatin
Instructions
Place the Everly natural sweetener and water in a heat-safe cup. Add the gelatin and stir until dissolved. Heat in the microwave on high for 40 seconds or until boiling. Stir well. Pour into gummy worm tray. Place in fridge until set.
Notes
NUTRITIONAL COMPARISON (per serving)
Traditional Swedish Fish = 140 calories, 0g fat, 0g protein, 36g carbs
"Healthified" Swedish Fish = 23 calories, 0g fat, 6g protein, 0g carbs
0% fat, 100% protein, 0% carbs
TESTIMONY OF THE DAY
HAQ Testimony: "I bought your supplement plan for gastro/heartburn issues for my husband. I asked if he would try it. He mostly does low carb because that's what I fix, but he's not that strict about it. He doesn't need to lose weight, but he basically had not had a decent nights sleep since who knows when. His heartburn was so bad he would get up and try to sleep on the recliner couch. He was also having heart palpitations but figured it was just heartburn since a couple of tums helped. Since he was becoming miserable, he decided he would give your program a try at my urging to try it for two weeks.
I got all the supplements together, organized it in a box and in the fridge, and wrote him out a directional list (he's an engineer and likes his lists. Haha).
Literally, the very first day he started your program, he finally had a decent nights sleep! It has been a week and he has only had one night that was a little off. He thinks you are definitely a miracle worker. He finally know who you are when my daughters and I say it's a 'Maria recipe' or 'Maria' said to do such and such. I'm just shocked when I wake up with my husband still in the bed. Thank you so much!!!!" – Teresa