Testimony of the Day
Here is a wonderful testimony from a woman who came into my office at the end of April.
"Dear Maria,
I had to write to tell you just how much you have changed my life.  When i came to you for a consultation I was at the heaviest I had ever been in my life.  I was depressed, and scared for my health.  Seeing my Mom go through a stroke at age 57 , I guess you can say "scared me straight."  I had been checking out your blog on and off for quite a while before I finally decided that I HAD to make a change, and I felt compelled to seek out your help.  I was nervous, scared, and excited.  I had tried so many different methods of weight loss over the years that I wasn't sure if this was going to work or not. 
Never in my wildest dreams did I think that my life would be transformed the way it has been because of all you have taught me.  When I first met with you, we found numerous health concerns, besides being obese, I also had a high estrogen level, sinus issues, severe eczema, asthma, intense cramps during my period, episodes of severe heartburn, and gas and bloating. 
Through all the changes you suggested, and all of your amazing support I am so thrilled to say all of these things have disappeared, and on top of that I have lost 47 pounds, and I am still losing!  I feel incredible, and I couldn't have done it, and keep doing it without you.  Even after our month has been done you have continued to be my number one supporter.  Whenever people ask how I am doing it, I sing your praises.  You not only know what you are doing, you know what people need as far as caring and support.  A million thank yous,
Leah"
Click 
HERE 
to get your 30 day meal plans and start your transformation!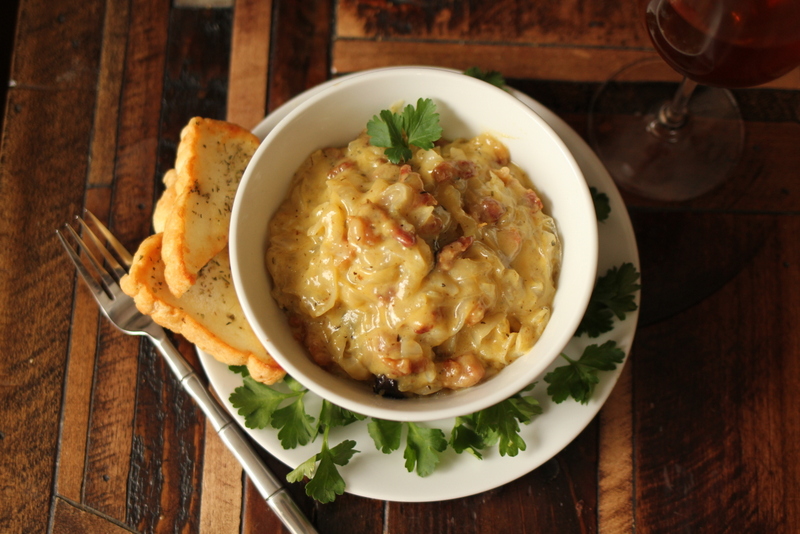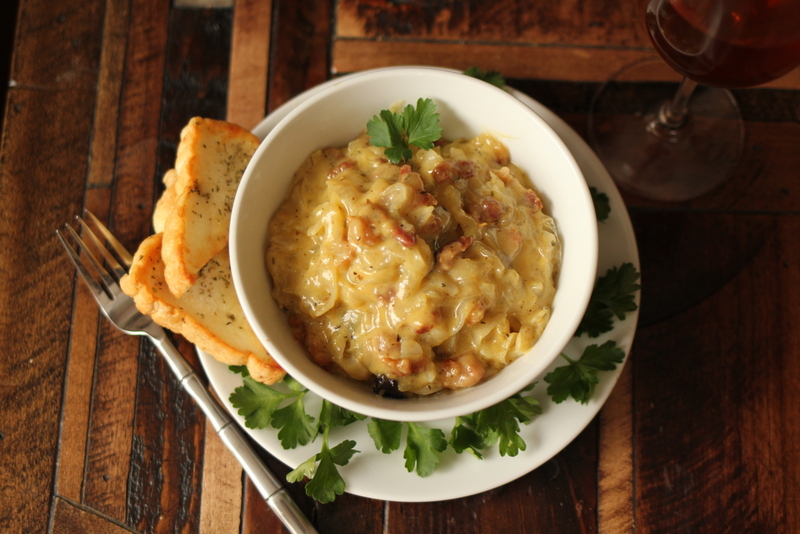 As I garnished my  Carbonara, I couldn't help but giggle and think of Carrie Bradshaw lying to the waiter about being allergic to parsley and Berger getting mad at her:)
"HEALTHIFIED" CARBONARA
4 packages Miracle Noodles (or 2 medium zucchini)
8 slices bacon, chopped
1/2 cup onion, chopped
1 clove garlic, minced
4 eggs
1/2 cup grated Parmesan cheese
1 pinch salt and black pepper to taste
2 TBS fresh parsley, chopped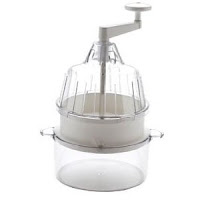 2 TBS grated Parmesan cheese
Open Miracle Noodles, rinse with water (a lot!) and drain. Pat dry and set aside. If you are using zucchini, cut the zucchini into "pasta." If you are using zucchini "pasta" my suggestion is to only serve the sauce on the noodles you will eat that night. The leftover noodles and sauce get a little soggy, so reserve both separate. To find the awesome noodle maker click HERE.
In a large skillet, cook chopped bacon until slightly crisp; remove and drain onto paper towels. Reserve 2 tablespoons of bacon fat and heat in reused large skillet. Add chopped onion, and cook over medium heat until onion is translucent. Add minced garlic and peas (if using), and cook for an additional 1 minute. Return cooked bacon to skillet; add cooked and drained spaghetti. Toss to coat and heat through. Add beaten eggs and cook, tossing constantly with tongs or large fork until eggs are barely set. Quickly add 1/2 cup Parmesan cheese, and toss again. Add salt and pepper to taste (remember that bacon and Parmesan are very salty). Serve immediately with chopped parsley sprinkled on top, and extra Parmesan cheese at table. Makes 4 servings.
NUTRITIONAL COMPARISON (per serving)
Traditional Carbonara = 523 calories, 15.5g fat, 28g protein, 66.2g carbs, 0.8g fiber (65.8 effective carbs)
"Healthified" Miracle Noodle Carbonara = 197 calories, 12.9g fat, 15.8g protein, 4g carbs, 0.8g fiber (3.2g fiber
"Healthified" Zuuchini Noodle Carbonara = 212 calories, 13g fat, 17g protein, 7.4g carbs, 1.9g fiber (5.5 effective carbs)