Protein Sparing MasterClass (PSMF CLASS Part 2)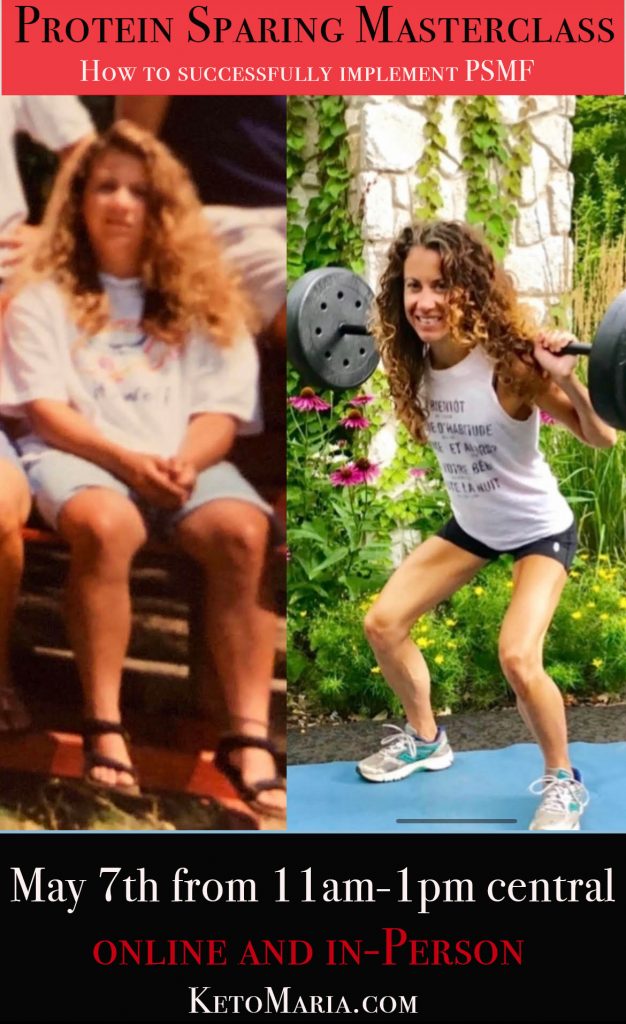 So many people who attended our first Protein Sparing Class loved it so much, they are begging for another class!
I am fired up and outrageously excited to teach this Protein Sparing MasterClass!
The first class (which you can still get the recording HERE) gave you all the details about what PSMF (Pure Protein) days are all about, the science and biology behind why they work and how to do them. This class we are diving deep into implementation! The first class was the WHAT and WHY , this class is all about the HOW!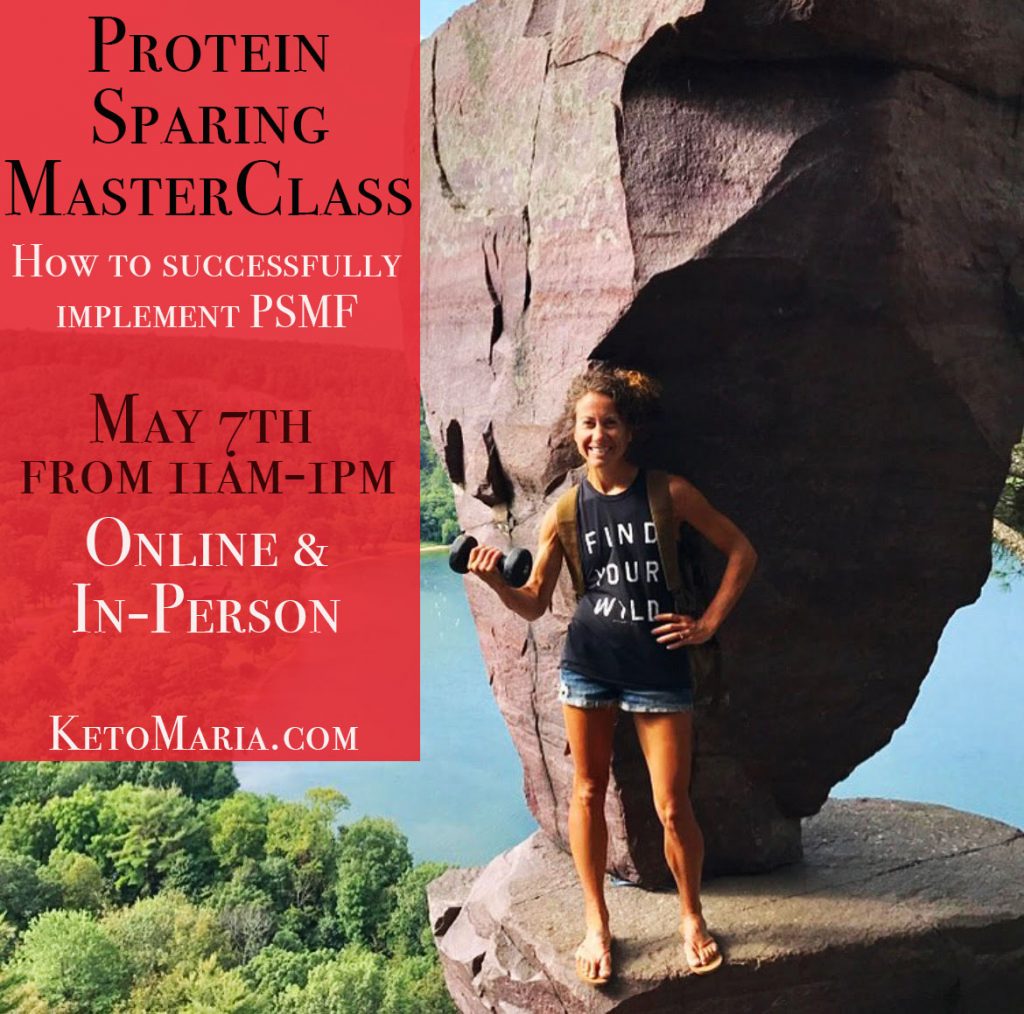 This protein sparing modified fasting MasterClass will leave you fueled with information on MORE than just the why the protein sparing diet helps accelerate weight loss and lowers insulin resistance. This MasterClass will teach you HOW to implement PSMF into your life and successfully lose the weight!  
Some interesting facts you will learn in this protein sparing class:
How to calculate personal macros for PSMF days.
How much is too much protein at one meal?
How much is too little protein at one meal?
MISTAKES that people make when doing protein sparing modified fasting.
Common PSMF patterns (1 day, 2 day, etc.)
HOW TO DO PSMF IF YOU ARE TOO BUSY TO COOK!
What to eat for protein sparing modified fasting days and what to eat on non-protein sparing days.
All about Over Feeding days and what they should look like.
What supplements can help!
What Causes Cravings and how to master them!
Exercise, what is best and what days to do it when doing PSMF.
How to incorporate protein sparing modified fasting days.
Meal plans for PSMF, how to make them, what to include, and more.
Recipes for PSMF days, non-PSMF days and overfeeding days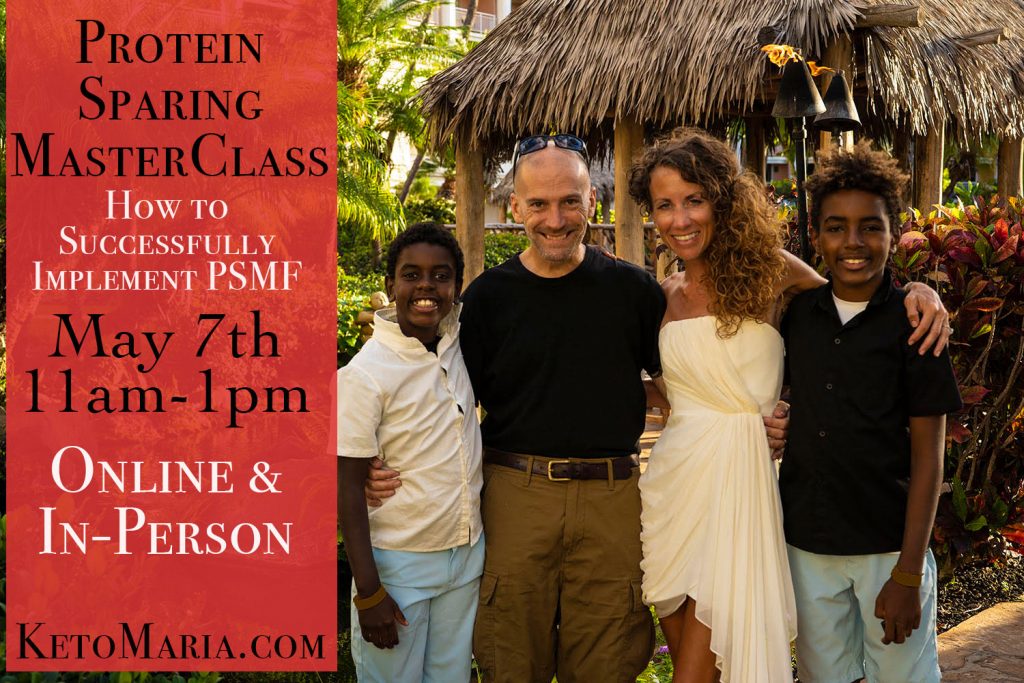 And much more! This class will make you look at your keto diet much differently and understand how to eat a healthy lifestyle. It will also give you the tools to help you achieve your weight loss goal and much more.
WHEN: May 7th from 11am-1pm central time.
WHERE: My home in Hudson Wisconsin (limited availability) and ONLINE worldwide by Webinar!
NOTE: Everyone (both online and in our home) will receive 30 day access to the video of the class the day after in case you miss anything or want to review.
TESTIMONY OF THE DAY
"Love the Protein Sparing Modified Fast cookbook! I had been adding occasional carbs in my diet since January after eating clean for over 2 years. My weight had climbed about 10 pounds so I knew I needed to clean up my diet. I had read about the PSMF (Protein Sparing Modified Fasting) diet and purchased the cookbook. Following it for 6 days and down 7.8 lbs!" – Susan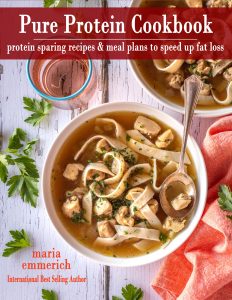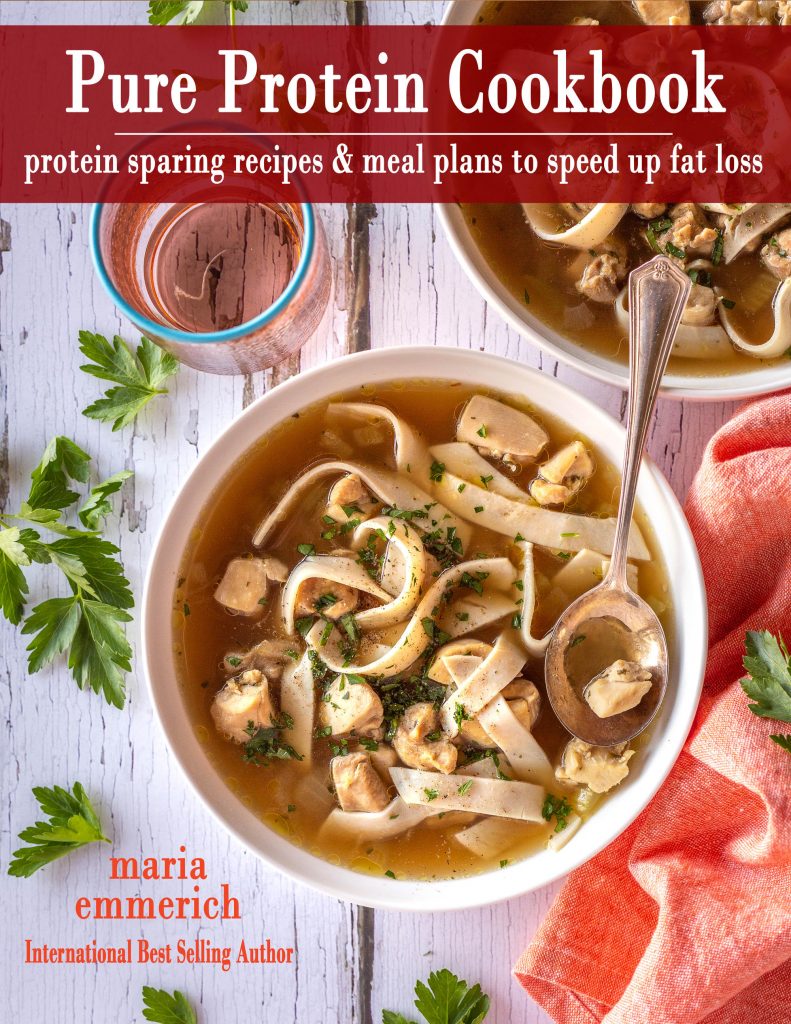 Most people I consult are doing keto totally wrong. Get fast results with the my NEW Keto Packages!