Protein Fudgesicle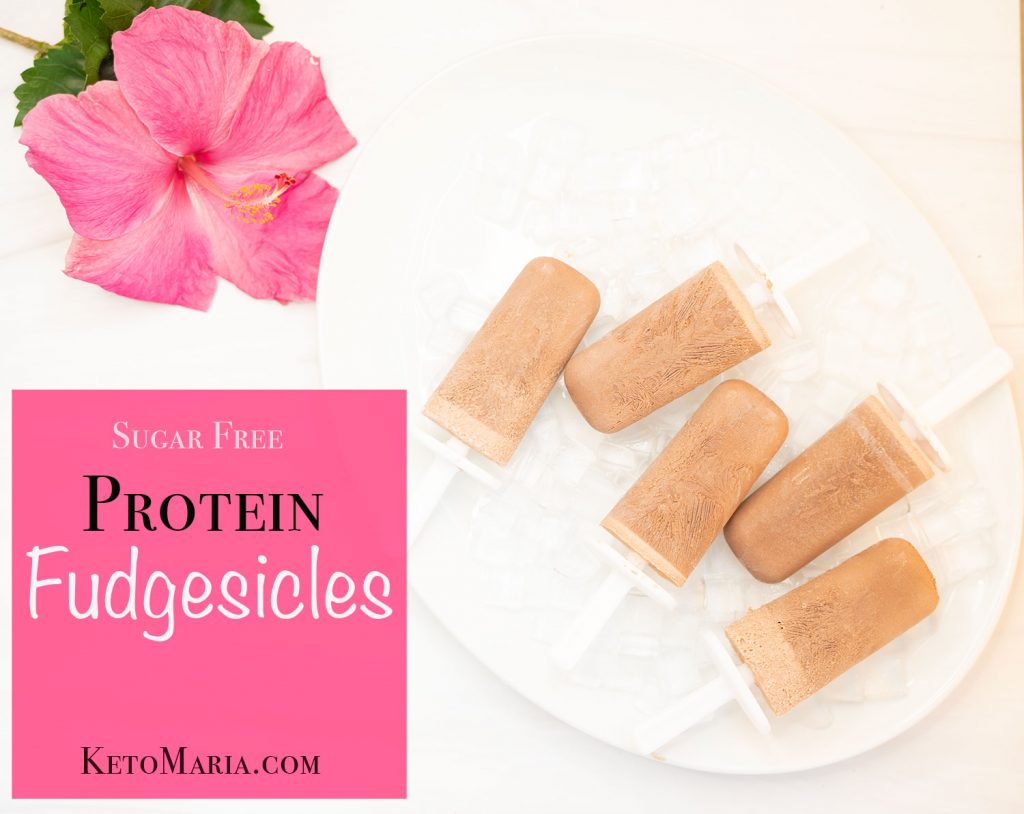 Remember Fudgesicles? I LOVED them!
My easy protein fudgesicles are not only awesome for all of you, but for your children! If you have children that are picky eaters and do not eat enough protein, make them my protein fudgesicles! Better yet, have your children make them! Yes, these healthy fudgesicles are so easy, your children can make them! Kids are more likely to eat something new if they make it!
All they need to do is measure and toss the ingredients into a blender! The hardest part is the wait!

HOW TO MAKE KETO PROTEIN FUDGESICLES
To make my easy Protein Fudgescicles, I used Equip Prime Protein! Their chocolate protein is delicious and makes the best healthy fudgesicles!
Equip Prime Protein powder is my favorite protein powder because it is dairy free and it is made from beef which is the most nutrient-dense food! I also love it because it tastes AMAZING! It is so awesome to have a fudgesicle that is healthy and packed with protein!
Equip is so generous, they are offering 15% off when you use code MARIA!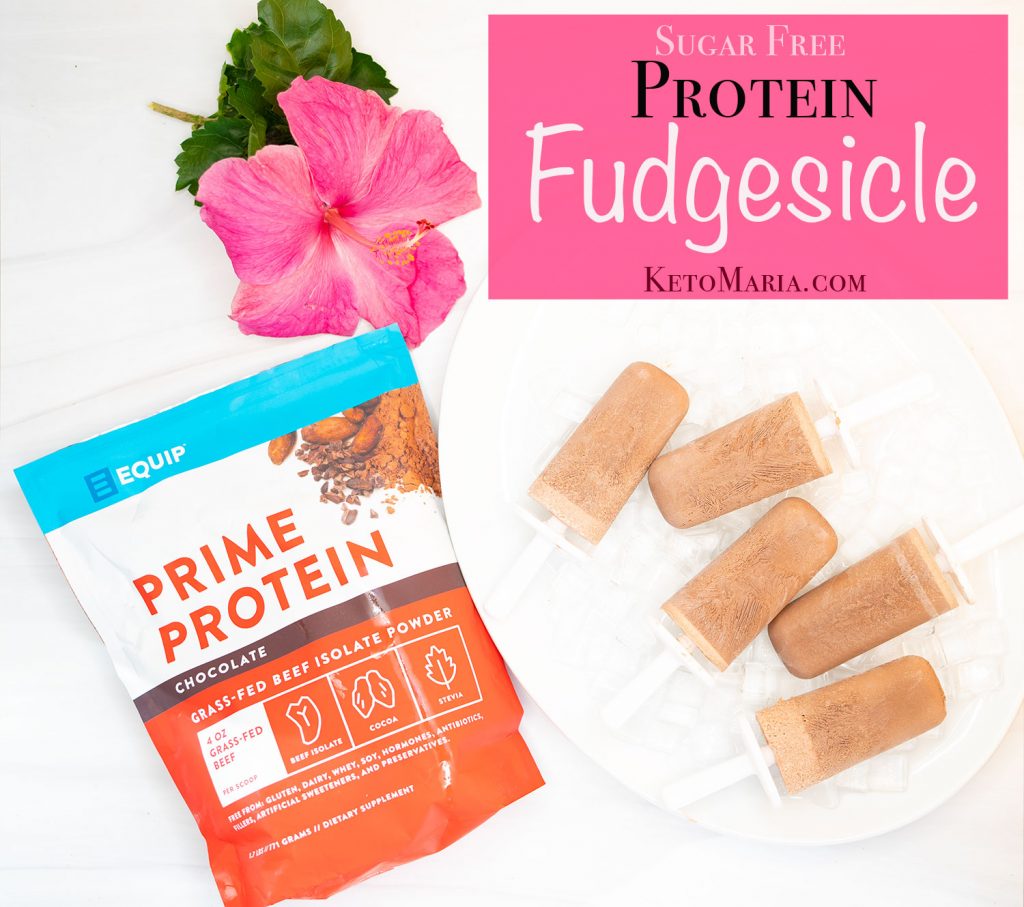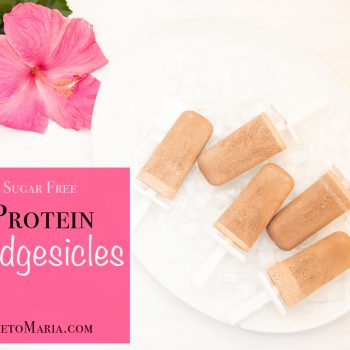 Protein Fudgesickle
Instructions
Place all the ingredients into a blender and puree until smooth. Taste and adjust sweetness to your liking.

Pour into ice pop molds (click HERE to find the ones I use). Place into the freezer for 4 hours or until set.
Video
Nutrition
Calories:
158
|
Fat:
12.5
g
|
Protein:
7
g
|
Carbohydrates:
3
g
|
Fiber:
0.3
g
|
P:E Ratio:
0.5
TESTIMONY OF THE DAY
Doesn't Irene look AMAZING? She lost 80 pounds! I am so proud of her!
"Hi! I feel like I needed to do a personal post about how food changed my life!

The pic on the left, I was doing a lot of walking, some exercise and thought I was eating alright. Well family genetics were definitely winning. 1-1/2yrs later drs we're talking about putting me on meds for hypertension, if the weight didn't come off. Also had foot surgery and feeling down. 

Then just before the pandemic (3wks) I decided to try keto/low carb and weight just started to come off. I did everything wrong/right. Low carb wraps, the breads, and tired. 

Then I found Maria Emmerich, who personally said to me. If you just want recipes please help yourself. Or if you need personal coaching reach out I'm happy to help. That touched me on so many levels. With the Emmerich's way, I am over 80lbs down and 60+ inches and wanting to continue for me! 

This has been a great journey so far! Can't wait to see where it leads.

Maria, Craig and family thank you from the bottom of my heart" Irene
Most people I consult are doing keto totally wrong. Get fast results with the my Mind-blowing Keto School!