Testimony of the Day
"Hi Maria! My husband and I (and our 3 boys mostly) have been eating sugar free and gluten free since July 29. My husband landed in the hospital thinking he was having a heart attack and it was just a severe acid reflux attack. The doctor pretty much told him that he would be on Prilosec for the rest of his life. That could NOT be right! I came home and researched and changed his diet. Anytime he has had wheat, he has a flare up. So now we are gluten free. I have always cooked from scratch and used organic ingredients as much as possible but had some trouble dropping weight since my 3rd boy was born 8 years ago. I have tried and been very diligent.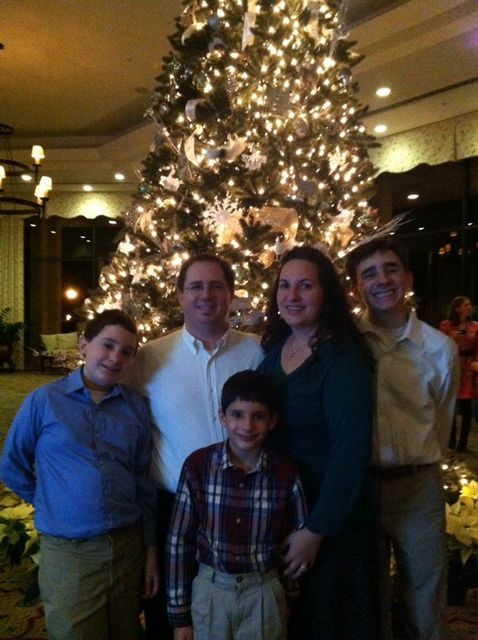 Since eating this way, My hubby has been off the Prilosec and has dropped 38 pounds. I have dropped 24 pounds and gone from a tight 16 to an 8. I still have some more to lose but the benefits beyond weight loss are amazing.
My 16 year old son had severe acne and now he only gets the occasional blemish. My chunky 12 year old son is in a smaller size pants than last year! No longer a "husky"! My 8 year old is a different kid. We had never done HFCS or food dyes or processed foods but, cutting out even "natural" sugar has been amazing for his behavior. -Kristi"
If you want to get started on your "after" photo, click HERE.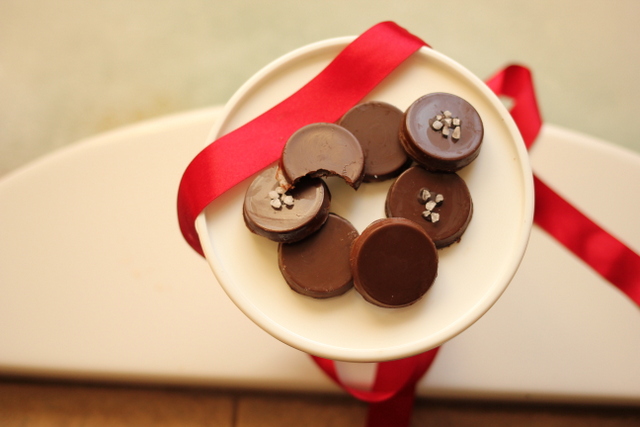 PEPPERMINT PATTIES
6 TBS coconut oil
1/3 cup coconut milk (full fat)
1.5 tsp mint extract, divided
1/3 cup Swerve (or erythritol)
1/2 tsp stevia glycerite
1 TBS coconut flour
EASY CHOCOLATE COATING:
2 (2 ounce) ChocoPerfection Bars, chopped
2 TBS vanilla almond milk
1/4 tsp Celtic sea salt
HARDER CHOCOLATE COATING (click HERE)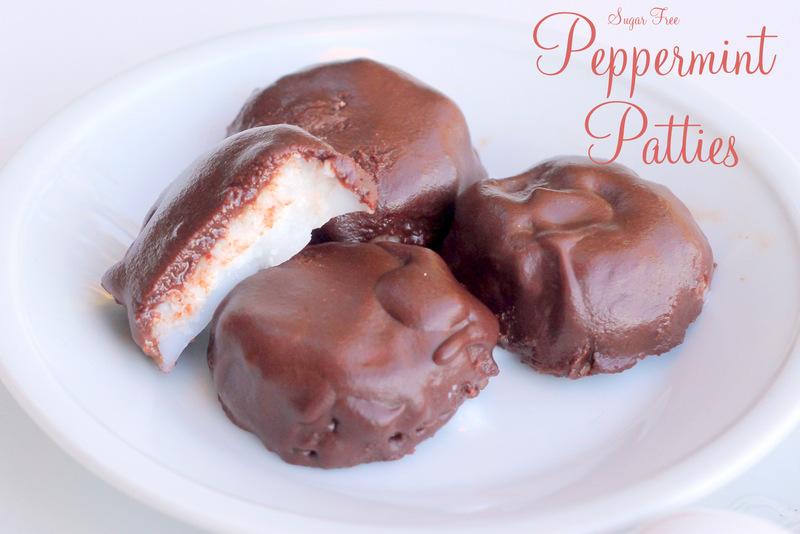 Line small muffin pan with pieces of muffin liners. In a medium bowl, mix together the coconut oil, 1/3 cup coconut milk, sweetener, coconut flour, 1 tsp mint and salt. Add mix until you make a paste.
Place the mixture into the prepared muffin pan. Place in freezer until frozen. Melt chocolate, 2 TBS almond milk, and 1/2 tsp mint and stir until smooth. Dip cooled/frozen coconut mixtures into chocolate, return to wax paper, and place in freezer to set. Enjoy! NOTE: They melt fast so I recommend keeping them in the freezer. Makes 12 servings.
NUTRITIONAL COMPARISON (per serving)
Traditional Peppermint Patty = 165 calories, 3g fat, 0g protein, 33 carbs, 0.9g fiber
"Healthified" Peppermint Patty = 99 calories, 9g fat, 0.3g protein, 3 carbs, 2.4g fiber