NUTRITIONAL COMPARISON
TESTIMONY OF THE DAY
"Wanted to share my news with you…..I am now officially off my blood pressure medication!!! My BP was 160 (over something) a few years ago and I was put on medication.
Today, as my first doctor appointment in quite a while – it was 112/72 – and I quit my BP meds in August when I went on the Keto plan….just because I was sick of taking them.  Anyway – SO excited to see these numbers – especially considering my BP always goes up in the doctor's office – so it may be even lower than that!
And I'm down 50 pounds! THANKS for your help!!" – Kelly
Get started on your path to healthy healing today!

NUTRITIONAL COMPARISON
I've always loved food and I always will. I am also a girl who could never stop at 1/2 cup of pasta or 1 chip which is why I loved putting this blog post together!
Craig mentioned that I should pick up some zucchini and regular pasta to show all of you just how drastic the difference is. But of course my mind went crazy and I had to do all sorts of comparisons.
The visuals were shocking as Craig and I prepped the ingredients to photograph! He always helps me make the zucchini noodles and as he made them he kept needing more and more to make enough for the comparison of the measly 1/2 cup of whole wheat pasta!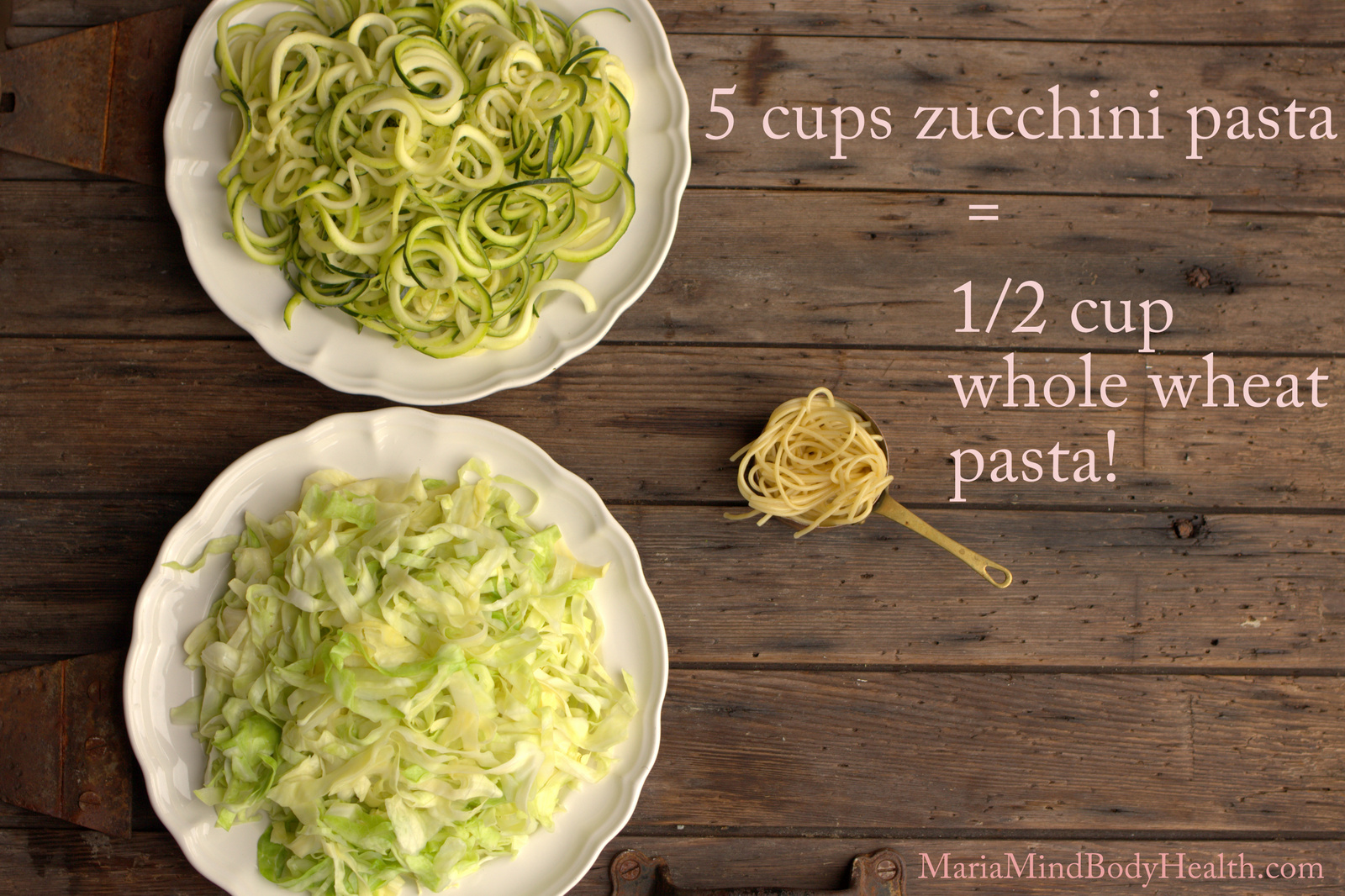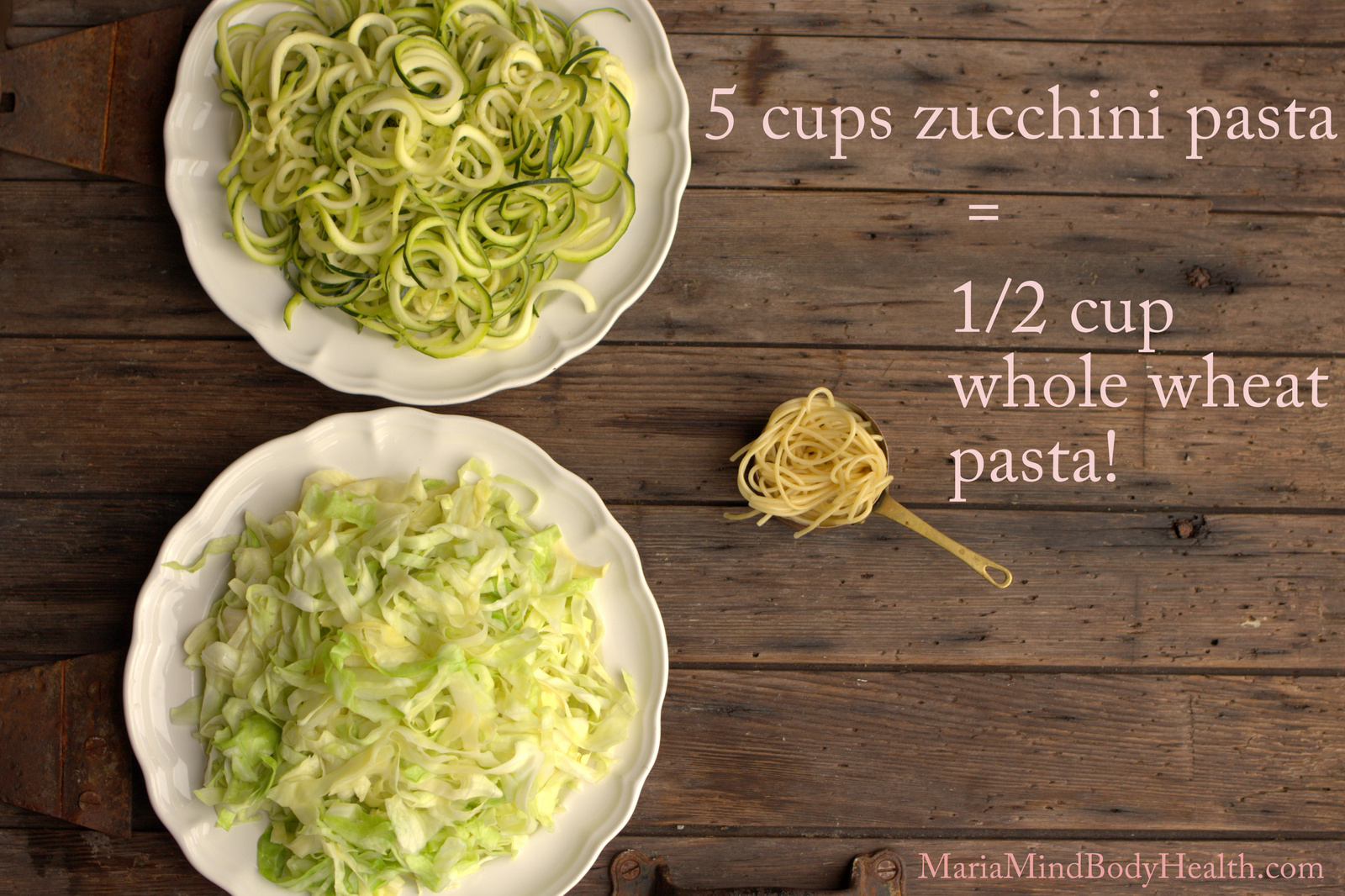 Pasta Comparison 
1/2 cup whole wheat pasta = 3 stalks broccoli OR 5 cups zucchini or cabbage pasta
Some of my favorite keto pasta recipes are:
6. Broccoli Noodles: The broccoli stem or stalk, is low in calories and as nutrient-rich as its florets. In fa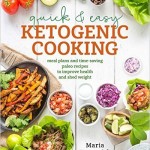 ct, one stem contains more vitamin C than a medium orange. One broccoli stem contains 32 calories vs white pasta noodles which is about 180 calories per cup. I love noodles, but veggie noodles have more flavor in my opinion and they also agree with my belly!
Click HERE to find Spiralizers.
Thank you for your love and support!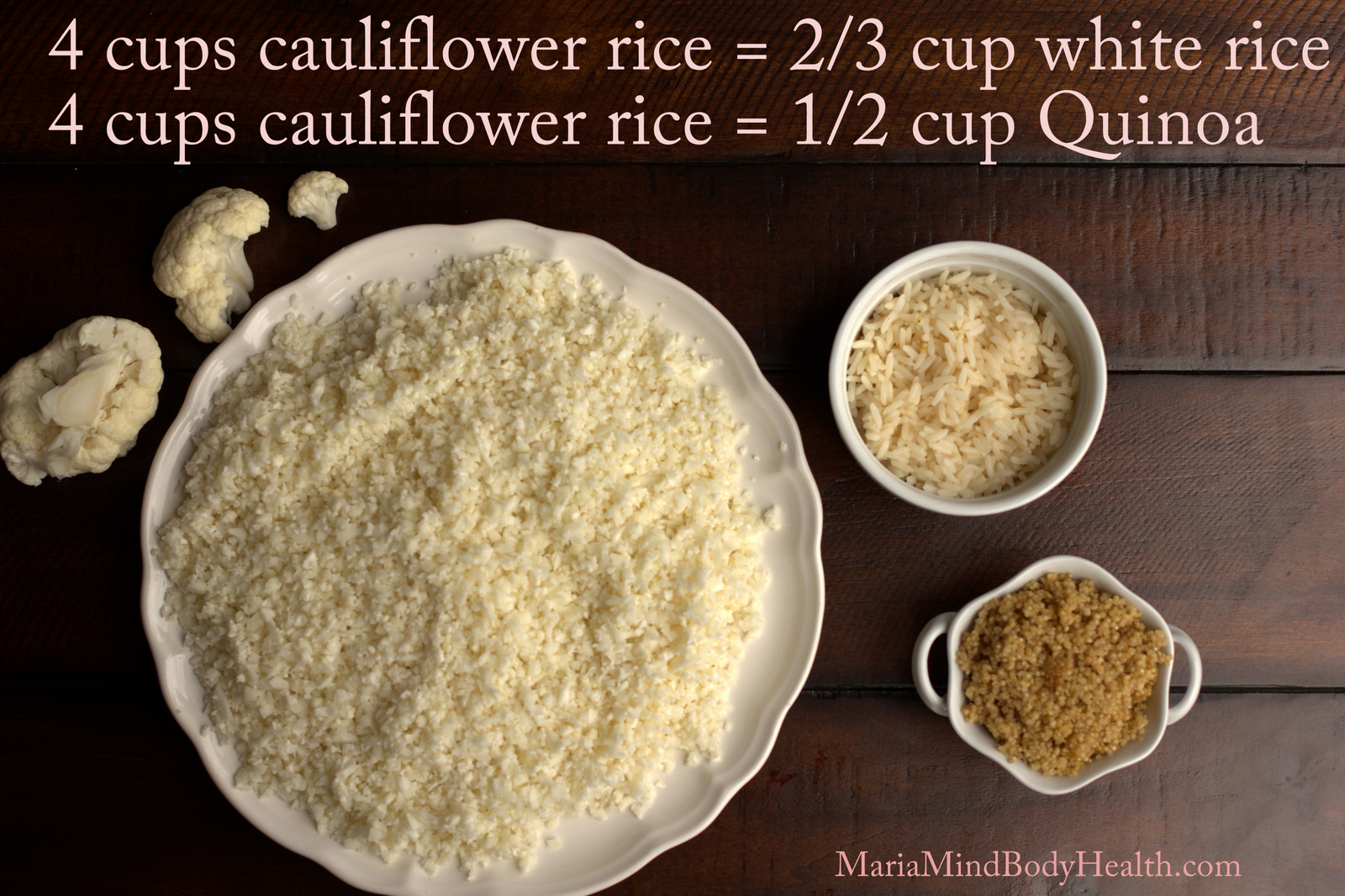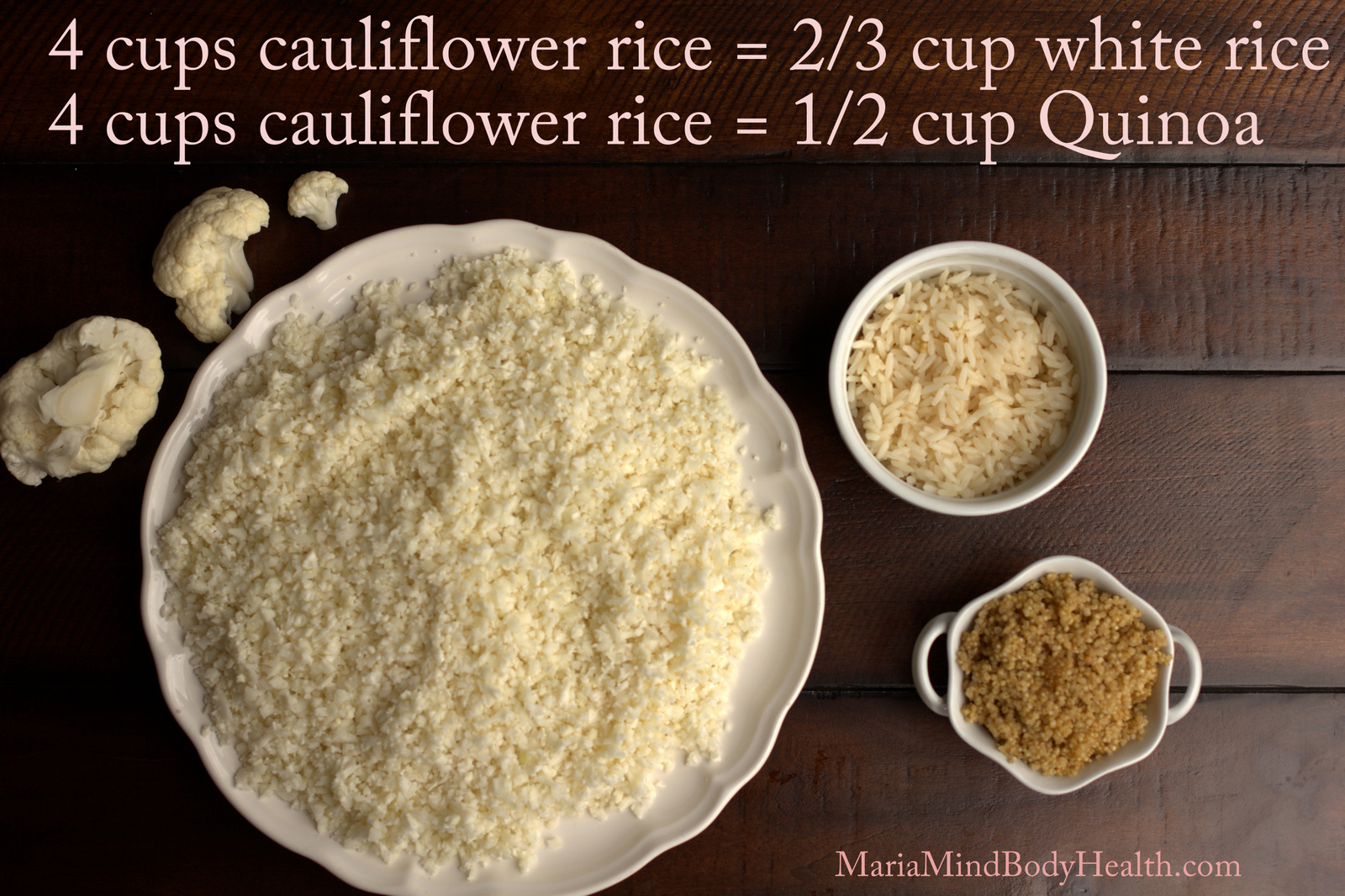 Rice Comparison 
2/3 cup white rice = 1/2 cup quinoa = 4 cups cauliflower rice
Some of my favorite keto rice recipes are: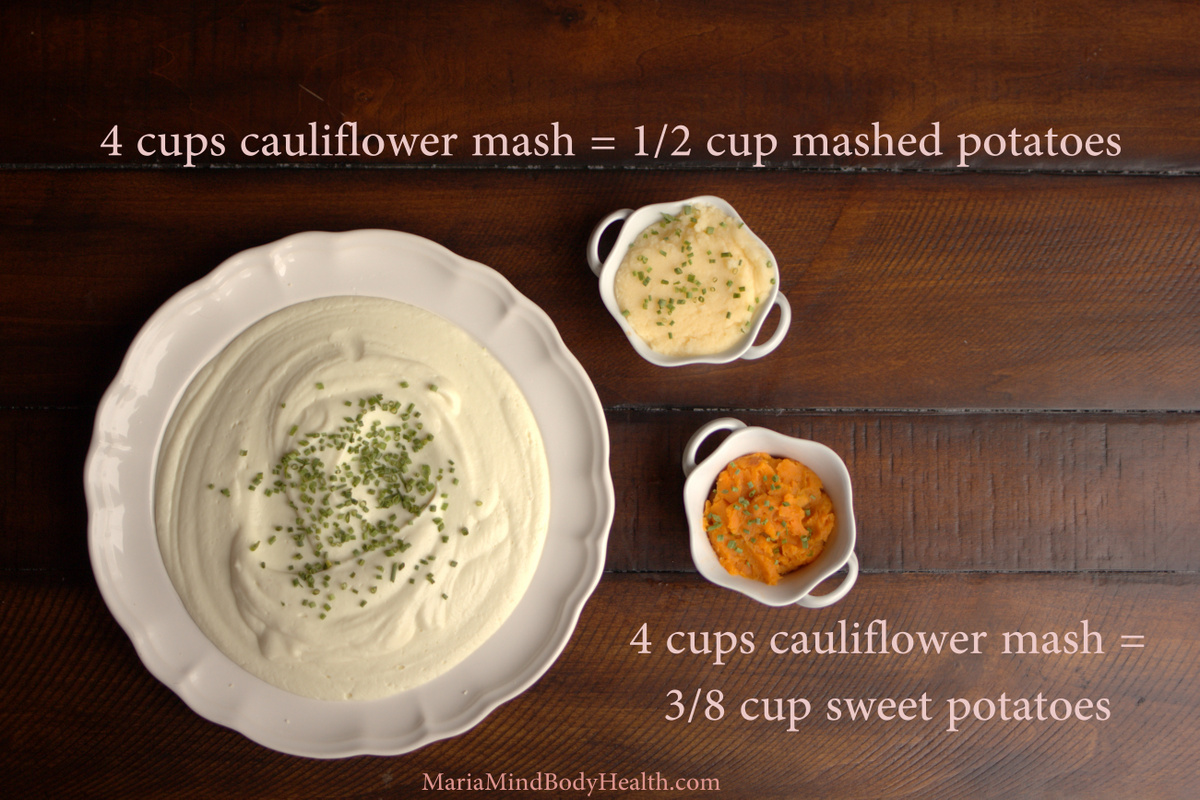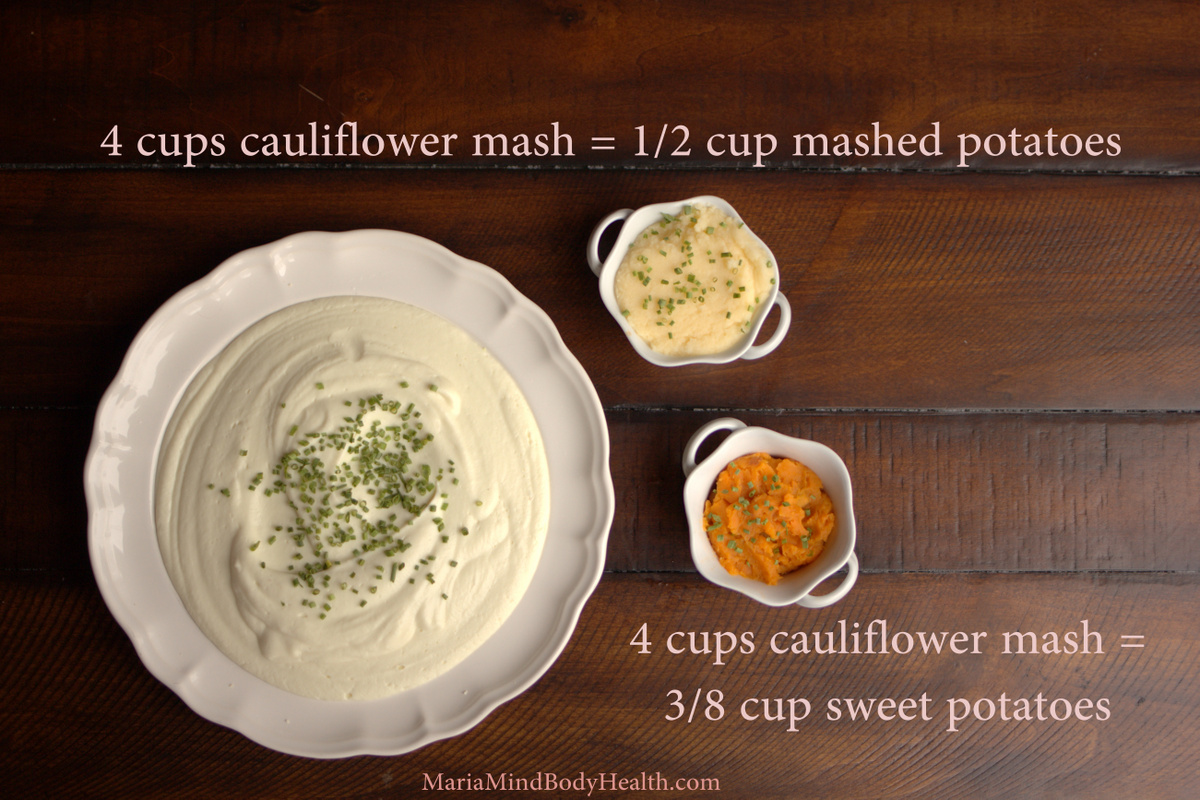 Potato Comparison
3/4 cup sweet potato = 1 cup white potato = 4 cups mashed cauliflower
My favorite keto "potato" recipes are:
3. Cheesy Scalloped "Potatoes"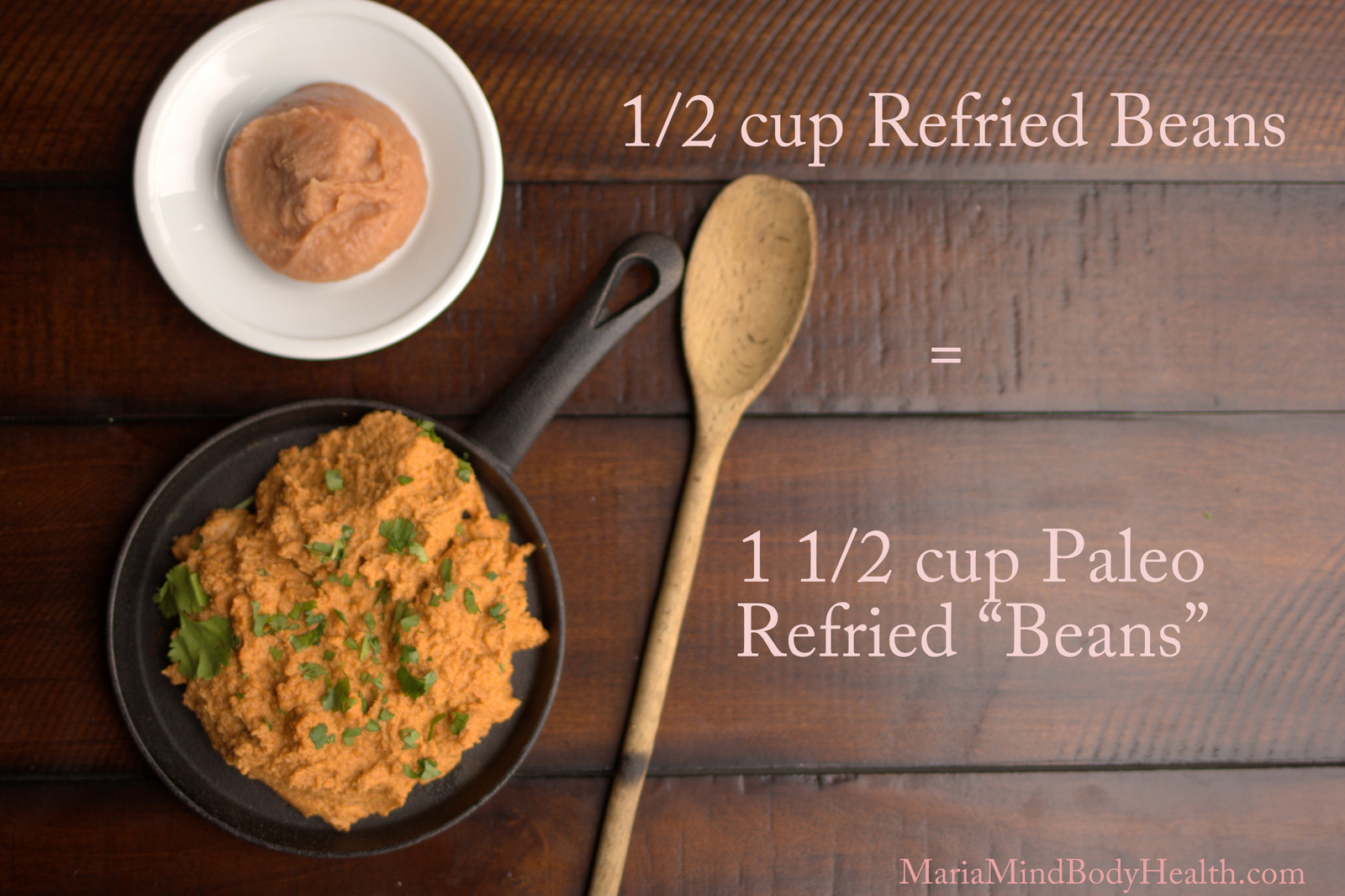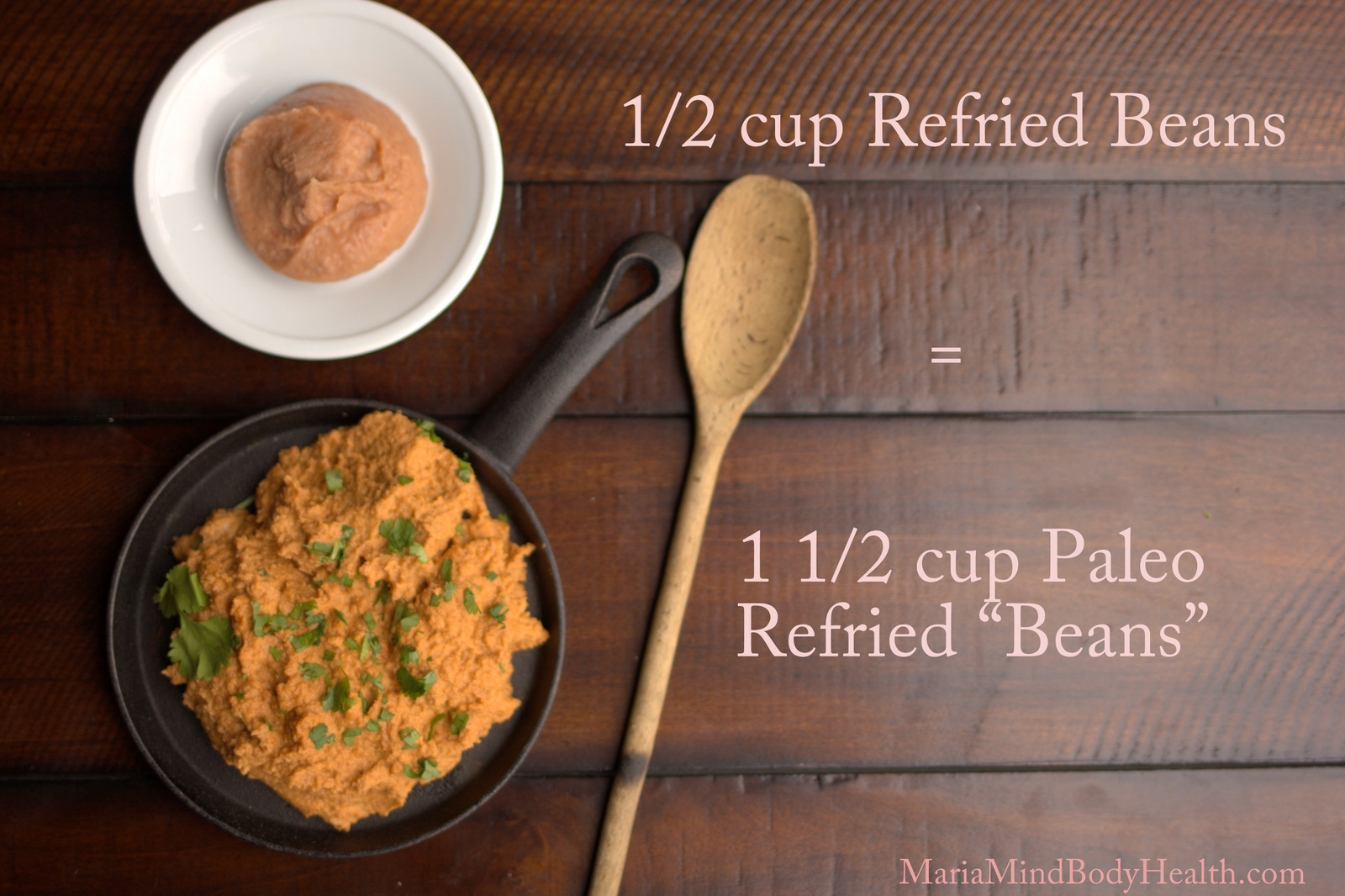 Re-Fried Beans Comparison 
1/2 cup re-fried beans = 1 1/2 cup zucchini
My favorite keto "bean" recipes are: