WIN NEW Keto Breakfast Pizzas!
Can you have Pizza for breakfast!?  Now you can! Real good pizzas are great for when you want something that gets a good amount of protein and minimal carbs but you are in a time crunch. We love them at our house and so do our boys. Now they have Breakfast Pizzas!
There's nothing I love more than to have simple meals like this that I can pop into my beloved Breville Toaster Oven (that has an air fryer too!) and have a tasty lunch without heating up the whole house on hot summer days!
I'm not a fan of gadgets and when Craig got me my first toaster oven I told him I wouldn't use it. BOY was I WRONG! I use my toaster oven almost daily! Click HERE to find this amazing toaster oven that I adore!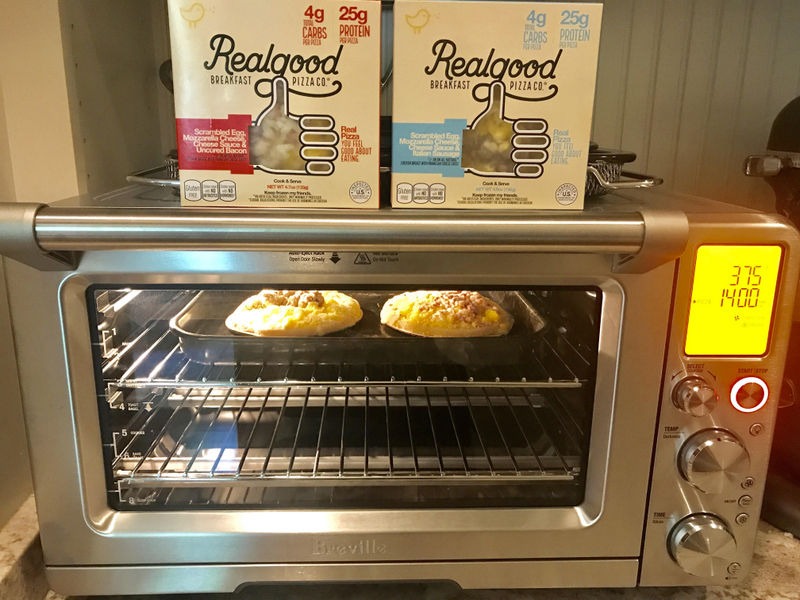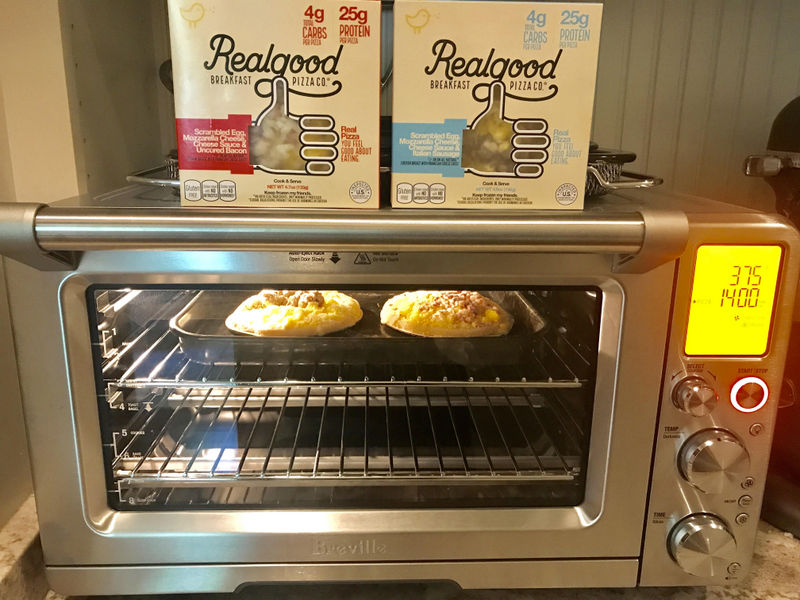 TWO lucky winners will get 12 of these awesome breakfast pizzas.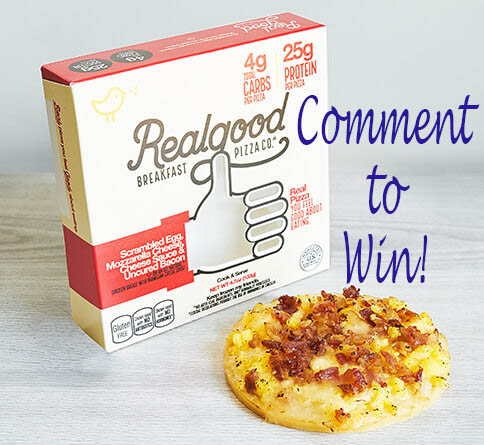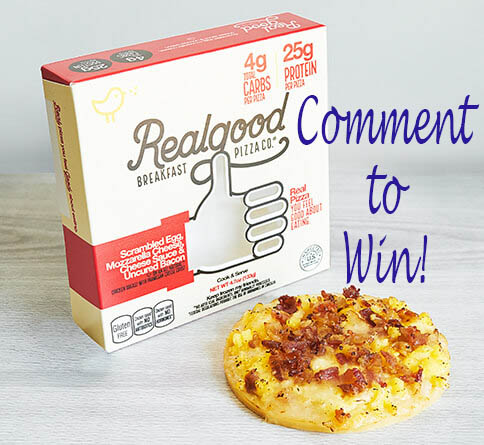 It is easy to enter! You can get up to three entries. All you have to do is:
1) Like Keto Adapted on Facebook and share with your friends and family! BONUS Points for Following me @mariaemmerich on Instagram! 
2) Like Real Good Pizza on Facebook
3) Comment below about what your go-to easy keto meal is on busy days!'
The winners will be selected on Saturday July 29th!
USE COUPON CODE: Maria FOR 10% OFF!!

AND THE WINNER IS… Jennifer Tilden! Congrats!
Testimony of the Day:
Yes, Keto can be great for Narcolepsy!
"My twin sister, is a member of your site. I have watched her struggle with her weight beginning in our 20's. As her twin, I have not had the health problems she has had. She has spent years trying to figure out what is wrong with her body and why she can't lose weight by cutting back calories, especially carbs, and killing herself working out. I, of course, felt guilty that I could maintain my weight. After Easter, she began this journey with you and has been educating me along the way. I have been in search of something to help my husband. He has narcolepsy and cataplexy that started one and half years ago. He is taking a very expensive medication and anti-depressants. He has gained 50 pounds and was not improving in his sleep patterns or cataplectic episodes. I decided to take matters into my own hands after giving the medical community a chance. I figured if this diet helps autistic and epileptic patients, then I wanted to see if I can ease some of the symptoms related to narcolepsy and cataplexy. I purchased two of your books-"Keto-adapted" and "Quick and Easy Ketogenic Cooking". Having my sister help me understand the science and reading "Keto-adapted" has really made me want to experiment. I was very overwhelmed at first, but decided to start with one recipe per day. Then it wasn't so overwhelming.
After two weeks of sticking to your recipes and creating a couple of my own, my husband is sleeping longer at night and more soundly. He still is falling asleep during the day, but the cataplectic episodes seem to have subsided slightly. He is also down 11 pounds.  If this has occurred after 2 weeks, I can't wait to see what happens in another month. I am very proud of him for taking this journey. I just wanted to thank you for your expertise and great recipes that have made the lifestyle switch easier. I appreciate you sharing your knowledge in such a n easy manner that everyday people can understand." – Kristin
Have you read Keto-Adapted yet?  It has everything you need to know about this lifestyle.
CLICK HERE to get your copy.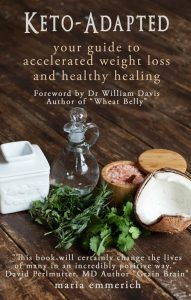 Thanks for your love and support!