Lyme Disease Treatment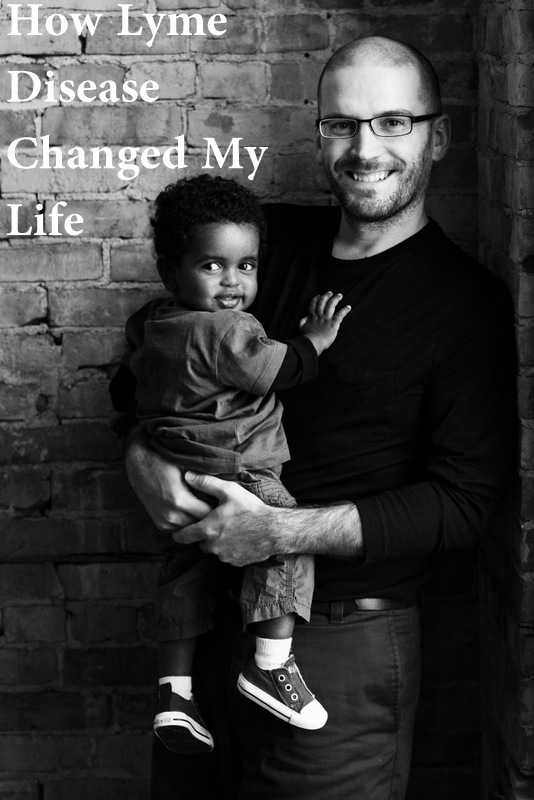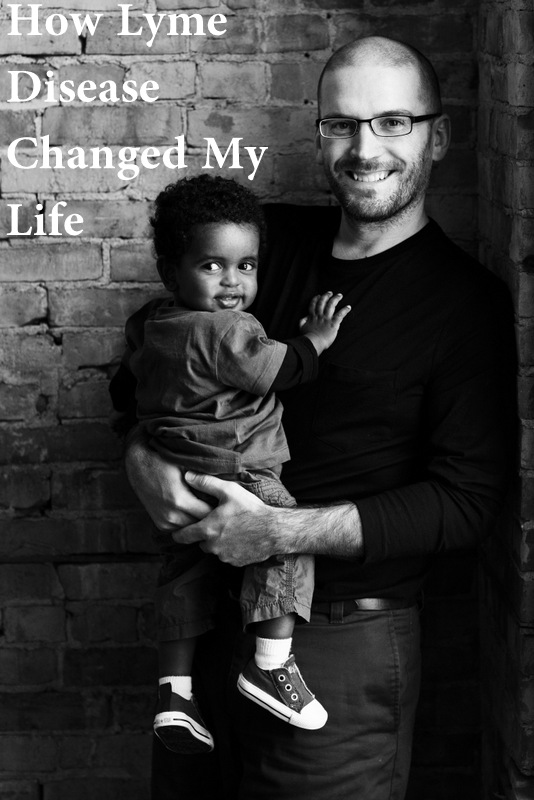 As you may already know, I (Craig) was diagnosed with Lyme disease in December. Since then I have learned a lot about chronic lyme disease and have started on a proper Lyme Disease treatment path that I hope will someday get me back to being myself again. Here is an update on my progress with healing Lyme Disease. Writing this was quite difficult and emotional. My purpose in writing this is to help others suffering such a terrible disease.
Starting Treatment
We spent some time in Hawaii this year and I didn't want to delay my treatment so I found a doctor that specializes in Lyme treatment and could see me before we left for Hawaii. You see, if you can find a Lyme literate doctor in your area, many times they are booked out months. There are so few Lyme literate doctors and so many people dealing with chronic Lyme that getting a doctor just to start treatment can take months.
The doctor I found was in San Francisco. She worked under Dr. Klinghardt (one of the top Lyme doctors in the country) and could see me before our trip (in early January). I flew out and got started with my treatment.
But this is where Lyme differs from a lot of other treatments. If you catch Lyme quickly it is fairly easy to treat. A course of antibiotics and most people are good. When you have chronic untreated Lyme, that is when things get very complicated. Lyme breaks down your immune system. This allows lots of issues that your body can normally deal with to go unchecked. Parasites, heavy metals, mold and other issues can become a problem due to the broken down defenses.
This is where today's healthcare system is really failing people when it comes to Lyme disease. The standard Western Blot Lyme test has a 60% false negative rate. This means that up to 60% of the people that get a negative test result actually do have Lyme. But most doctors take the Western Blot as 100% so if you get a negative they think there is no way you have Lyme and start looking for other diagnosis  like MS, fibromyalgia, ALS. This is exactly what happened to me. I had pain for 2-3 years and went in to get tested for Lyme. The Western Blot test came back negative so the doctor referred me to a specialist to look into ALS, AS or another condition. This is why a good Lyme test like the Igenex test is so important (more on that in THIS post).
So many people are being denied a simple cure (a couple weeks of antibiotics at time of infection) because of these flawed tests. As a result, chronic Lyme becomes an awful disease to try and reverse and can even lead to other conditions as the body develops autoimmune responses (like MS, ALS, AS). This is where I am after 4-5 years of dealing with unexplained pain. I have been lucky enough to not get the neurological symptoms (foggy memory, lack of focus, etc). I don't have any evidence for this but my belief is that being keto the whole time protected my brain for allowing the Lyme to cross over.
I began treatment right away. Here is an account of the process so far.
Hawaii – Treatment Continues
Lyme can effect so many systems of the body that a lot of tests are needed to see where your issues are but also to see how your body is reacting to the aggressive treatments. The last thing you need it your liver to fail while you are trying to treat Lyme. This requires a lot of blood draws. About once a month I get a series of tests done to see how my body is reacting to the treatment but also to see how certain markers are improving or not.
My baseline labs had a very strange result to start with. I was very low in homoglobin (red blood cells) and iron. If I were a vegan, this would make sense. But since I ate tons of red meat, this was puzzling. First we had stool tests and other tests done to make sure I didn't have an internal bleed of some sort. Those came back negative. So what was causing the low iron and red blood cell count?
Being anemic made things even more challenging for me. I already was dealing with chronic pain which made things hard enough but adding the anemia made it hard just to do our walks each day that Maria and I do together. I had no energy.
So more blood tests were needed. This is a photo of the cute Tiki style desk at the Hawaii clinic where I can get more blood drawn while we were in Hawaii.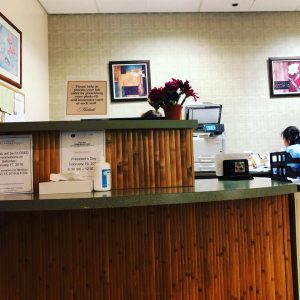 These test for Thyroid, and a bunch of other markers didn't supply the answer. It showed my hemoglobin was getting worse. It also showed that my ferritin was 130 which is a good level. But why wasn't the iron getting into my cells?
During this time I also started some very aggressive and very expensive anti-parasitics. Many Lyme doctors now know that with the compromised immune system things like parasites are allowed to flourish. So attacking the parasites before or during the antibiotic treatments is important to ensure that the parasites are killed off. You see, Lyme can hide in the parasites. So if you don't kill the parasites first, the Lyme can re-infect you after antibiotic treatment.
I started with Biltricide then moved to Ivermectin, Albenza and Alinia. This was all while in Hawaii. Between the low hemoglobin, chronic pain and these drugs that gave me terrible diarrhea it was a challenging trip for me while in Hawaii. But I didn't want to wait any longer to treat this disease.
Back Home – Starting Antibiotics
As soon as we got back home I starting taking antibiotics. With chronic Lyme it is not nearly as simple as when you catch Lyme early. With chronic Lyme it is important to have 3 different antibiotics taken together to fight the disease. One is a general antibiotic for Lyme. I am taking Minocycline. Then another that is for crossing the blood brain barrier. I am taking Azithromycin. Then a third that is a cyst buster. I took Tinidazole (or tindamax). You see Lyme can revert to cyst form when the environment is not favorable (antibiotics are present). It stays in cyst form until the antibiotics are stopped and then the come back out of cyst form and re-infect you. This is why so many people take antibiotics for Lyme, feel better, then feel bad again after a couple months.
My protocol calls for taking these until I feel better. This will likely take 6-9 months of taking all three of these antibiotics. Some people the Tinidazole is too hard on their liver and they have to switch after 3 months or so. My liver has been holding up well so I will continue with it as long as my liver holds up.
Shortly after getting back I had a bunch more blood tests done (12 vials, had to tap both arms to get it done). The low red blood cell counts and iron are still an issue I deal with. These test results came back and showed a couple things. First, my liver is holding up well to the treatment. But the important thing they showed was that something was inhibiting the uptake of iron into my cells.
It turns out that I have very high mercury levels. It was the highest my doctor has ever seen. Mercury blocks iron from being absorbed. High Mercury levels in the blood indicate active exposure (exposure in last couple weeks). I didn't eat any fish in that time frame. So the culprit was the 4 silver amalgam fillings I have had since I was a kid.
Next Phase of Treatment
I now need to get my filling replaced to stop the mercury from leaching into my body. Hopefully this will reverse the low hemoglobin and help me get my energy back. To put this in perspective, I have eaten 150-200 grams of protein a day, mostly from red meats for the last several years and stayed as active as I could given the pain (I built a tree house with my boys last summer). But in the last year, I went from a comfortable 150 pounds (lean at 5 foot 6 inches tall) to suddenly dropping to 137 pounds. I lost upwards of 20 pounds of muscle even though I was eating lots of protein and moving as much as I could. In order to start the process of rebuilding my muscle I need to get the hemoglobin problem fixed.
Next week I get a 3D scan of my jaw and teeth to determine if I have a cavitation or not. A cavitation is a space left from getting wisdom teeth pulled or getting a root canal done (I have had both). This space can get infected and you have this cavity of infection that Lyme can thrive in and hide in. So before getting my fillings replaced, we hope that I don't find a cavitation. The surgery for cavitation runs $20,000 and it not a pleasant experience.
That is where I am at. I am 2 months into treating with anti-biotics and I also added monolourin (a natural anti-microbial) which made me "Herx" (or Herxheimer reactions) as much as the antibiotics. Herx reactions are where pain goes way up when you fight the disease and it floods your system. I don't feel better at this point. In fact I feel worse as the pain is increased with the medications I am taking.
I am very hopeful that I will be able to report back in a couple months that I am finally seeing relief and reversing my pain. Hopefully I will also have dealt with my mercury issues and got my energy back.
We want to thank you for all of your support and love during this very difficult time in our life! Blessings to all of you!